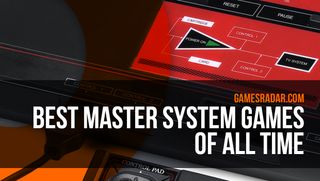 Master of its domain
The Sega Master System means different things to different people. Many Americans overlooked the system as the NES ruled home gaming, while Sega saw huge success in the UK and the rest Europe, as well as very sustained popularity in Brazil. No matter where you experienced it, the Master System's library is worth remembering, not only for its place in Sega history, but for its surprisingly strong selection of games.
Thanks to console's extra long lifespan, the Master System saw a number of great originals along with some quality ports of arcade and Genesis hits like Sonic, Shinobi, and Streets of Rage. The countdown begins with a particularly memorable Sega racer...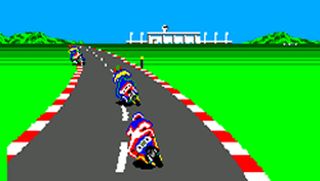 50. Hang-On
In arcades, Hang-On would always draw crowds: Thats what you get when the joystick of your cabinet is a full-sized motorcycle chassis for players to straddle, leaning into corners in the gravity-shifting maneuver that gave the game its name. Obviously most Master System players didnt have a similar setup at home, but plenty did have a home port of Hang-On, thanks to the games inclusion in many SMS bundle packs.
And as an entree to the system, its a fine one: fast pseudo-3d gameplay, bright colors, and when you crashed, screen-filling explosions to make you feel good about this only being a simulation.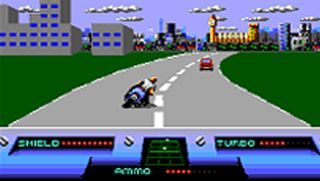 49. OutRun Europa
Outsourced to future Forsaken developer Probe Software, OutRun Europa packs precious few of the good-time holiday vibes of its namesake. Instead of a straight time-challenge racer, this traffic-combat battler offers thrills closer in tone to EAs Road Rash or Taitos Chase HQ.
Taking control of a variety of vehicles, youre tasked with speeding across the Old World pursuing agents of some hazily defined enemy power, which in practice amounts to punching bikers at high speed and firing haphazardly into traffic. The games tunnels and pseudo-3D cityscapes must have dropped jaws upon release, and still look pretty eye-popping today.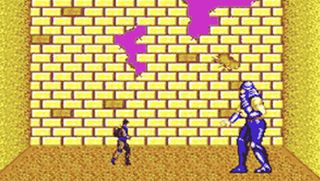 48. Shinobi
The late 80s saw Western youth descend en masse into ninja fever: Video stores were filled with star-throwing assassins, and any black garment on the playground could be turned into a makeshift ninja mask at a moments notice. Into this maelstrom strode Joe Musashi, hero of whats still one of Segas most beloved properties.
Shinobi would become one of the companys early AAA franchises, serving up flagship titles on the Genesis and periodic revivals in subsequent generations. But this initial entrant manages to lay solid groundwork even in its SMS guise, and deliver a punishing saga of ninja combat while it does so.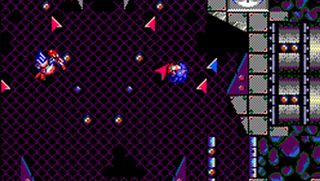 47. Sonic Spinball
One of Sonics higher-profile ventures out of the left-to-right platform-jumping ghetto came with this 1993 spin-off, ported to 8-bit machines the following year. The story was some hogwash about Dr. Robotnik taking control of a mountain fortress with a pinball defense system, which is an incredibly oddball scheme even by videogame villain standards.
It certainly is strange on the Master System, for which this has the honor of being the sole extant example of the pinball-sim genre (unless you count the fairly dire minigame in fairly dire-minigame collection Casino Games). The pyrotechnics may have been downgraded from the Genesis original, but this is still an admirable Master System showing for an oft-neglected genre.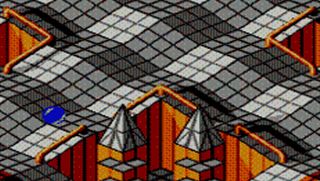 46. Marble Madness
In later generations, a title as then-unique as Marble Madness would be heralded alongside the likes of Rez or Katamari. Back in the 8-bit era, though, everything was kind of new, so you could base a title around sentient (maybe) glass spheres racing against each other until gravity gave out, and no one would really turn a head.
Offering a chunky, stripped-back take on the sort of rolling-maze challenges that would later fuel the likes of Super Monkey Ball, in two-player Marble Madness was an unforgiving duel of the likes seldom seen on 8-bit machines.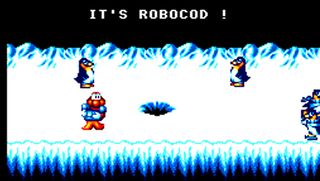 45. James Pond 2: Codename Robocod
Time was when you could release a side-on collect-em-up and itd do decent bank so long as the title was kind of clever and the main character was some sort of amusing animal. But by 1993, the bar had been raised somewhat--so for U.S. Golds last release on the Master System, the title had not one but two movie puns in it!
And thats not even considering the main character being a sassy goldfish and also a telescope-torsoed crime-fighting robot, bent on saving Santas workshop and liberating the penguins imprisoned therein. Its brightly colored fun from a seasoned developer, working the humble SMS as hard as it knew how.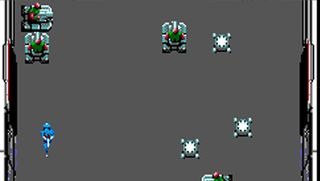 44. Smash TV
Never say the Master System wasnt game for a fight. Adapting one of the most flat-out arcade shooters of its day for the little black beast was challenge enough, but add in that games signature control system--featuring ambidextrous four-way firing la spiritual predecessor Robotron--and that scrappy little two-button pad starts to look positively inadequate.
Future N64 standouts Probe Entertainment gave the conversion a damn good try, though: retaining the crucial two-player, shrinking the controls down to dual-fire, and keeping the enemy count as high as could be reasonably expected. Hopefully somewhere out there there was a Master System-owning kid whose dream was to compete in the 80s version of The Hunger Games, because this wouldve made that kids day.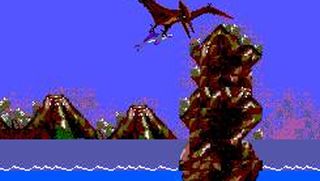 43. Ecco the Dolphin
Whats a common way of breaking up the left-to-right routine of your typical platformer? Put an underwater level or two in it! So if your entire medium seems bogged down with an overabundance of jumping and item-grabbing, how about a whole game of underwater levels to redress the balance? That logic will lead you to Ecco the Dolphin, Segas acclaimed 1992 chirp-em-up, which expanded onto 8-bit machines the following year to a similarly positive reception.
The games gorgeous subaquatic visuals are dimmed but not utterly diminished on the low-color SMS, which works hard recreating the Genesis originals labyrinthine depths and deceptively deep storyline of aliens, Atlantis, and apocalypse.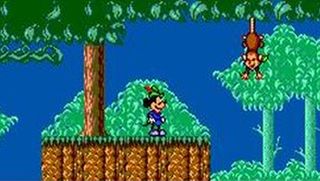 42. Legend of Illusion Starring Mickey Mouse
The beloved Disney-starring Illusion series saw its final 8-bit installment in this fairytale-inspired platformer, which began life on the Game Gear but spread to Brazilian Master Systems in 1998 thanks to persistent SMS stalwarts Tec Toy. What began with Mickeys egress into the Castle of Illusion has by now matured into a full-blown storybook epic.
The villainous King Pete is holding a kingdom in bondage, and the valiant mouse janitor is forced to don Robin Hood garb and take to hurling bars of soap at the enemies of freedom. Bright colors and Disney favorites draw the young players in, but the promise of an alternate ending challenges hardcore Mouse enthusiasts.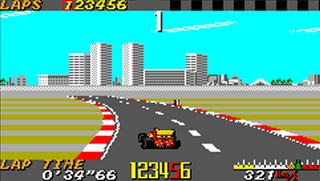 41. Ayrton Senna's Super Monaco GP II
In the days before 3D graphics were commonplace, an oft-asked question was, Would pro racers actually be any good at racing games? Seemingly in answer came this sequel to Segas own in-house F1 series, which opened with the assurance that the proceedings about to commence had been produced under the auspices of Senna himself.
This pedigree earned the game a reputation for realism, helped by the in-game presence of a digital Ayrton offering handy hints on the games 16-course lineup. As with other titles in the series, an impressive range of vehicle customisation options are on offer for players who want to go deep with their racing simulation.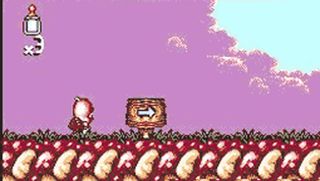 40. Chuck Rock II: Son of Chuck
The neanderthal visage of the Son of Chuck may evoke memories of horror-movie namesake Chucky, but then his old man was no Fabio either. This sequel to the original caveman-vs.-dinosaurs anachronism-fest improves on its cult predecessor in a number of ways: Rock the Younger is smaller, nimbler, and even handier in a fight thanks to a persistent melee-ready club.
With the original villain, Gary Gritter, vanquished by Chuck Sr., its down to the son to rescue his kidnapped pa from new foe Brick Jagger (look, if you didnt want awesome stone-age puns you shouldve picked another franchise). The games six levels offer platforming, rope-swinging, enemy-clobbering, and all the other challenges our pre-human ancestors overcame to allow you to be reading this.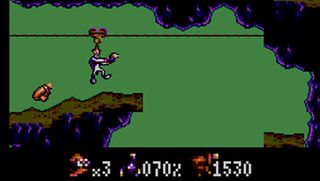 39. Earthworm Jim
Doug TenNapel and Dave Perrys Earthworm Jim was one of the breakout stars of 90s gaming: Without systems to sell or an existing media property to build his brand, the hyper-powered haplotaxida sank or swam on the strength of his high-profile software debut alone.
That games success saw widespread acclaim and conversion to anything with a controller port, including the Master System; and while the detail-rich excess of the 16-bit versions may have been reined in for this iteration, the titles signatures are intact: lush animation, irrepressible humor, and plenty of varied platforming challenges for players willing to summon the skill to attempt them.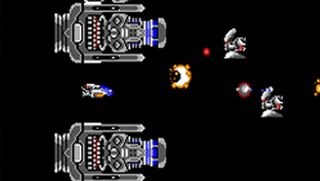 38. R-Type
The tiny-spaceship-versus-screenful-of-enemies genre, which would go on to grow into what we now know as bullet-hell shooters, saw some of its most formative entries in the 8-bit era; while Konami shooters such as Salamander and Life Force strode ahead on NES, Irems fast-paced shooter series was cementing its place at the top of the heap on Segas machine.
Giger-esque enemy designs and a chiptuned soundtrack for the ages ensured R-Type wielded an influence that continues to be felt in todays shooters--and the Master System version manages to fill the screen with menace without breaking too hard a sweat.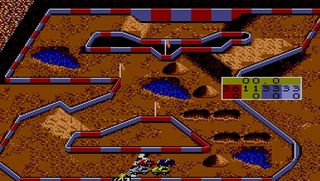 37. Super Off Road
Even in the arcades, Super Off-Road wasnt known for eye-popping visuals or screen-devouring sprites: This static-camera, four-player racer had speed and spills to offer, and wasnt about to slow things down with unnecessary window-dressing. Sounds like a formula for Master System success, right?
And Dragons Lair developers The Leland Corporation didnt disappoint, loading the SMS version of Virgins hit with 24 tracks worth of mud-caked competition. Theres so much to enjoy here: fluid animation, solid physics, a masterful difficulty curve, and an incremental power-up system that rewards diligent play in single- or compellingly competitive double-player mode.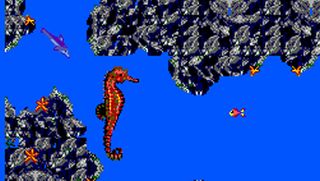 36. Ecco: Tides of Time
Even before the brown-on-gray shooter glut of the 2000s, the lush underwater visuals of the original Ecco were one of the titles major selling points. Recreating the games look on the 64-color Master System wasnt something Sega appeared eager to rush into, but in offering an SMS port of the acclaimed sequel, the company ended up setting the bar even higher.
Known for improving on its predecessors visuals, Tides of Time expanded the series onto Game Gear, and thence to Master System; working off the downsized handheld version, this iteration nevertheless includes plenty of the puzzles, mazes, and engagingly fluid underwater physics for which Eccos known.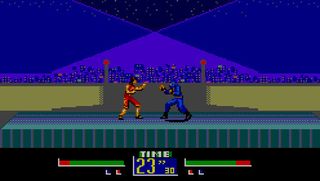 35. Virtua Fighter Animation
There was no way the Master System was ever going to get in on Virtua Fighters groundbreaking real-time 3D combat, but that didnt mean the platform should miss out altogether on the chance to host Virtua matchups. Originally confined to the Game Gear, Brazilian demand saw an up-rezzed conversion grace the Master System, which took inspiration from the Virtua Fighter anime series as its excuse to present Akira, Pai et al. in side-on 2D.
One-on-one fighters were an underrepresented genre on the Master System, so the attention paid to this first-party exception makes it a rare example of the form. And it was enjoyable enough that you didnt miss the third dimension.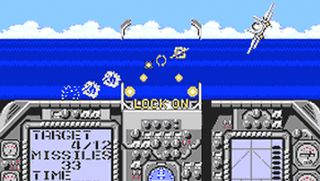 34. G-LOC
G-LOC is short for G-force induced Loss Of Consciousness, which the arcade iteration of this After Burner spin-off elicited by literally strapping you into a daunting 360-degree revolving cabinet. A working example of same nowadays might as well have GROUNDS FOR LAWSUIT written on it, so this hyperspeed conversion might just be your best option.
And if you thought After Burner was a stunner, just wait until youre in the thick of this furious arcade sim, which starts as it means to continue with a dazzling mock-Mode 7 transition from third- to first-person. This closer perspective on the action allows for greater variety, with air and ground targets challenging your ability to stay in the air.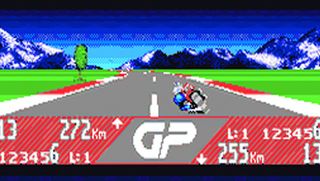 33. GP Rider
Motorcycle racing, today a genre dwarfed by its four-wheel equivalent, saw considerable representation on the Sega Master System, perhaps because bike racing is a lot harder than car driving so youre less likely to wind up actually going very fast. Or so a cynic might think, but as it happens, this Super Hang-On semi-sequel is more interested in getting you up to speed than sending you flying over the handlebars.
Put together by Sega R&D 8--who went on to merge into superstar Daytona developer AM2--GP Rider offers two-player play or single-player races against a realistically fallible AI driver named Wayne. That Wayne, he really tries. Sometimes.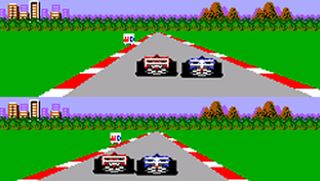 32. Super Monaco GP
A historical curio of ludological nomenclature (or a game with an interesting name), Super Monaco GP may be the only time that Sega offered a Super upgrade to one of its own titles--a practice that certainly slowed once it became a signature of Nintendos.
Super Monaco GP offers considerable improvements over its top-down predecessor, including a pseudo-3D perspective, two-player split-screen, and the option to duel against computer-controlled racers. The games daunting car customization menu will delight gearheads, while speed freaks can skip straight to high-speed arcade-style play.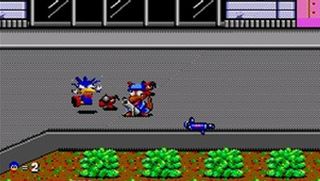 31. Dynamite Dux
During the Master Systems heyday, arcade brawlers like Final Fight and The Punisher were all the rage, though hardware restrictions often saw the crunchiest pummel-em-ups confined to the 16-bit machines. An uber-cutesy facade may have prompted many would-be tough guys to pass this one over, but in doing so, they were unwittingly cheating themselves out of one of the SMSs most deceptively competent brawlers.
Not only was Dynamite Dux littered with hostile animals waiting for you to slug them in the face, but the game offered a healthy complement of weapons to help facilitate the process. Whod have thought fowl play could be so punishing?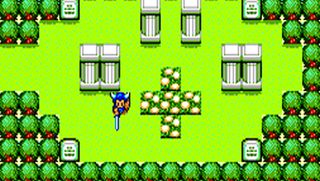 30. Golden Axe Warrior
The populist Master System never had the bandwagon-driving clout of the NES, but Sega was hurting for neither big-name IPs nor ideas about what 8-bit players might enjoy--even if the company had sometimes to cast a cheeky gaze over the pages of Nintendo Power for research. Thats how SMS players got their own RPG-flavored spin on arcade hit Golden Axe, with a top-down viewpoint and item-collecting structure curiously reminiscent of a certain Hylian legend.
It may not have spawned the same legion of really rad memes, but if you were a Master System player or an action RPG completist, this was how you spent a weekend or two.
29. Cool Spot
Hey, are you feeling mysteriously thirsty all of a sudden? 7 Ups 90s mascot not only got his own high-jumping Genesis title, but somehow the game turned out well enough to be widely converted. Spot, like all of us if were really honest with ourselves, wants nothing so much as to be thought of as cool and surrounded by adoring friends; and conveniently enough, he happens to live in a world where cool points litter the landscape and would-be besties are locked up just waiting for his rescue.
Featuring speed sections to make Sonic jealous and expansive beachside environments, this just might be the most fun you ever have spending several hours in front of a lemonade commercial.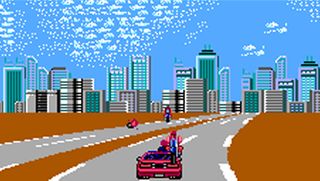 28. Special Criminal Investigation
Taitos sequel to its crime-fighting vehicular combat title Chase HQ tweaks the format of the original in several ways, all of them welcome. Take control of a high-powered sports car and chase down a succession of neer-do-wells in the search for the mayors kidnapped daughter, a plot detail that will concern you for less time than it takes to finish reading this sentence.
The race-n-crash gameplay of the original has been upgraded with the addition of gunfire, weapon upgrades, and multi-directional traffic, facilitating the thrill of racing headlong into oncoming cars, guns blazing and friendly-fire demerits nowhere to be seen.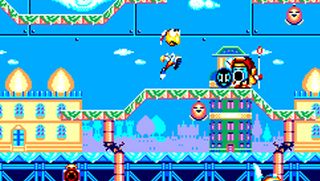 17. Dynamite Headdy
Superstar Japanese developer Treasure worked hard to give players something new in Dynamite Headdy--though one gets the idea that half the struggle was keeping the games barely comprehensible comic style in check. Tec Toys Master System conversion was confined on release to the SMS-obsessed gamers of Brazil, though international players got a look at Headdys 8-bit escapades via the Game Gear version.
Featuring enormously varied, often wilfully chaotic play, the title throws one wacked-out platforming twist after another your way, so that as soon as youve got your head around Headdys latest trick, here he is with something else altogether. This is one to show just how much the little SMS could do when given the chance.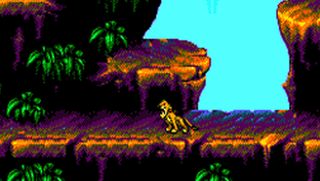 26. The Lion King
Lush animation and exuberant tunes bring big-budget Disney production values to this Master System adaptation of the Mouses leonine take on Hamlet. Battletoads convertor Syrex Developments managed to breathe a lot of life into the 8-bit Lion King, whose young target audience were no doubt challenged by the titles adult-style difficulty curve.
Players who stuck with it--or roped in an older sibling for the tougher stages--were rewarded with a varied, fast-moving take on the platform genre, whose four-legged protagonists worked every bit as hard for your attention as any animated king of the savanna could reasonably be expected to do.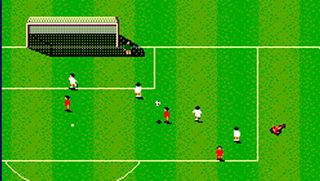 25. Sensible Soccer
Back before you had tens of thousands of polygons to play with, sports like soccer were a notoriously tough nut to crack on lower-powered machines. Sensible Software got around the problem of representing a fixed number of AI-controlled human agents on a set (and rather large) pitch size in a manner in keeping with the companys name: by squishing everything right the hell down to a birds-eye view for maximum clarity.
It may have been so sensible-looking as to appear somewhat outclassed alongside the likes of FIFA, but the lo-fi, option-rich approach of Sensibles offering seemed tailor-made for football fans playing on Segas underpowered little workhorse.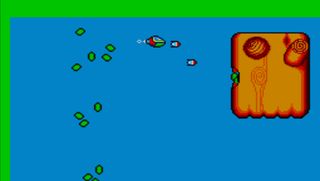 24. Fantasy Zone
Dont be fooled by the bright colors and chirpy score of this pioneering cute-em-up, which spawned a genre that would come to include similarly challenging fare like Konamis Parodius. Not only is the games meandering scroll-rate a perfect way of stranding you amid hordes of hostiles, but youll need to kill and kill again in order to earn enough in-game currency for decent firepower.
Back in the day, a pad with turbo-fire capability was essential for pumping out enough glowing pixels to mow down all the floral-colored aliens in your path--let alone the games eight still-challenging boss levels.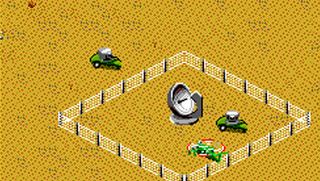 23. Desert Strike
Never one to shy from a controversy if itd sell a cartridge or two, the future industry behemoths at Electronic Arts figured this Gulf War that was just getting started would probably be good for some headlines in a manner that would put some black ink on the quarterly balance sheet.
Instead of spending time worrying about the ethics of such an approach, the company poured its resources into creating a lean, action-packed combat sim with a mission-based level structure that was years ahead of its time. This initial Strike includes all the elements that would propel the series to AAA status, with none of the bloat that contributed to its eventual demise.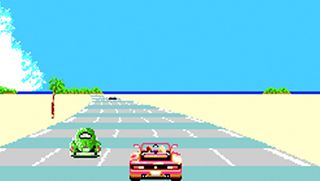 22. OutRun
Segas brightly colored travelogue-slash-racer is unapologetic in emphasizing arcade-style fun over simulation-caliber realism, which with benefit of hindsight just means its playing to the host consoles strengths. The arcade OutRun dazzled with lush visuals and catchy tunes, and the Master System version isnt afraid to put some gleaming pixelated vistas in front of you--but what counts is the gameplay, and OutRun doesnt disappoint there either.
Responsive steering and forgiving acceleration mask a tightly calibrated racer whose time limits brook little error, and the games free-flow stage progression gives plenty of reason to bang the cart back in even after youve seen the end credits.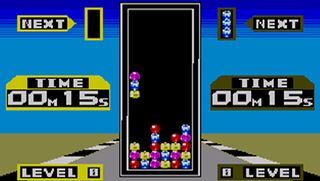 21. Columns
While NES and Game Boy owners fretted over the confusing lineage of Alexey Pajitnovs legendary Tetris, Master System owners were quietly having a fine old time with one of the games first and best imitators. Jay Geertsens jewel-encrusted take on the falling-block genre swaps line-building for color-matching puzzles, allowing for the sort of strategic play that would later shine in Sega titles like Dr. Robotniks Mean Bean Machine and Baku Baku Animal.
With a design that had no hardware-taxing ambitions, the game was free to ramp up the speed and challenge just as high as you could take it, and the well-equipped two-player mode gave that second controller an always-welcome workout.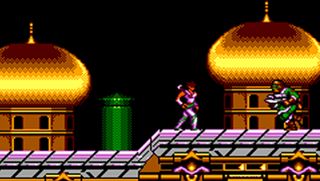 20. Strider
Capcoms acrobatic arcade platformer was a killer app of its day, a brightly colored, high-jumping flight of fancy whose coin-operated excesses struggled to fit through the door of home players living rooms. Sega personally took on the task of converting the title, and the companys efforts on the Master System are to be commended.
While the sprites werent as large as their Genesis equivalents, theres a truism that applies about the importance of size; besides, the games expansive sci-fi cityscapes were the true star, dwarfing cult hero Strider Hiryu whichever platform he was hosted on. Platformers were in ready supply on the SMS, but the comparatively human scale of Strider and adversaries give this one a realistic, even cinematic flair.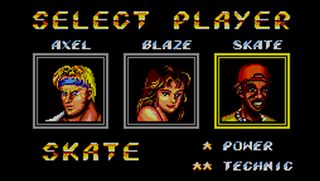 19. Streets of Rage II
The Master System had already got its own version of Double Dragon, so its not as if owners of Segas machine had ever been exempt from all the vigilante urban pacification that was so popular in the late 80s and early 90s. But it took this conversion of the companys own Genesis thrasher to show 8-bit players how the genre was done right.
Like the Master System versions of later Sonic titles, this is less a downscaling of the Genesis title than a whole new game in its own right; so while there are necessary cuts to the character roster and number of players supported, the game still offers the crunchiest, most hands-on 8-bit iteration of an IP that sadly fell off the radar with subsequent hardware generations.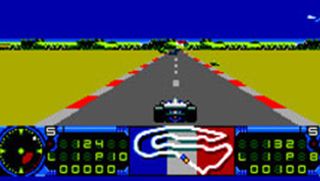 18. F1
Master System owners eager to go as fast as possible were well served by F1, a downsized conversion of Domarks definitive Formula 1 sim. The graphics may not have been as lush or the sound as grunty, but the game still manages to convey a satisfying sense of high-speed, tactically deep racing, with a full-fledged tuning section for enthusiasts or an arcade mode for those who just wanted to get their foot on an accelerator.
Impressively, the game even managed a split-screen multiplayer mode in which two players could face off head-to-head across a roster of officially-licensed Formula One tracks.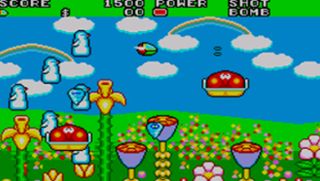 17. Fantasy Zone 2: The Tears of Opa-Opa
Fantasy Zone II was the work of artist, archeology scholar, and early Master System trailblazer Rieko Kodama, also known for her contribution to stablemates such as the Alex Kidd and Phantasy Star series. Kodamas shooter swaps laser death for floral prettification, with players commanding a miniature craft through a succession of candy-colored zones that feature networks of hidden warp gates to navigate.
The SMS version was popular enough to spawn a largely unchanged arcade conversion, which in turn made it across the divide for NES players to sample Kodama-sans saccharine take on the genre.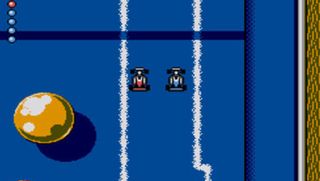 16. Micro Machines
The Master System was initially an adequate--if never exemplary--host for racing titles. But by 1993, platforms such as the SNES, Genesis, and Amiga had evolved high-speed competition to a point that neither Segas 8-bit platform nor Nintendos competitor could reasonably hope to match. Enter Micro Machines, whose impact on the racing titles of the time cant be overlooked.
Taking a birds-eye perspective, Codemasters racer took the strain off the hardware to focus on propelling you through a series of inventive courses; and by keeping the action to a single screen, the developer was able to implement an innovative multiplayer mode that for once felt just as comprehensively competitive as the single-player experience.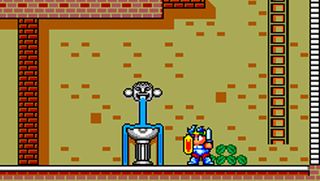 15. Wonder Boy in Monster World
The original Wonder Boy put in a decent showing on Master System, no doubt helped by the low hardware demands of the simplistic original; but by the advent of this fifth installment in the series (and third in the Monster World series of spin-offs), Sega had raised the bar more than somewhat.
Platform aficionados were pleasantly surprised by the titles depth, which built on the RPG elements of earlier Monster Worlds to offer the closest thing Master System players had to Nintendos Zelda II: The Adventure of Link. Side-on platforming and combat mixed with towns of NPCs to explore, and even a password-based savegame system to give your quest that epic scope.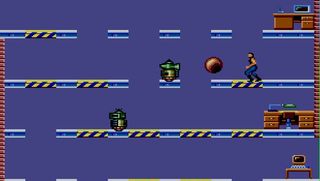 14. Impossible Mission
There are those whove had Impossible Missions trademark death-sounds burned into their eardrums from hours of unforgiving play, and then there are sane people. But the latter never experienced the thrill of inching their way through U.S. Golds unforgiving network of high-tech hurdles.
Conceived years before Tom Cruise revived the Mission: Impossible brand, this off-licence imitator nevertheless employed similar themes of infiltration and espionage, with the added emphasis on bottomless-pit peril that was de rigeur in platformers of the day. With its origins on home computers like the C64 and Amiga, Impossible Missions particular flavor of single-screen platforming remains a tighter, more challenging proposition than many console-exclusive examples of the form.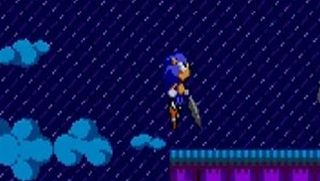 13. Sonic the Hedgehog 2
The original Master System Sonic played fast and loose with its parallels to the Genesis standard, but when it came time for the sequel, the SMS just flat-out came up with an entirely new game for you to explore. Tails mayve had to keep his debut to the 16-bit sequel, but that just gave Sonic all the more space to expand into his own, tailor-made, genuinely high-speed outing.
Not only are the originals signature twists and turns finally on show, but new tricks and vehicles make this an adventure for Sonic to really throw himself into. Replay value is also increased with a whole new zone for chaos-emerald completists to strive for.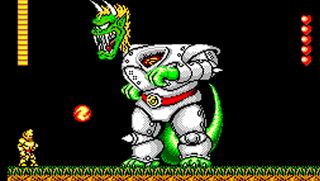 12. Ghouls 'n' Ghosts
That catchy soundtrack. That merciless difficulty curve. Those iconic boxer shorts. The NES got the original installment of Capcoms lance-chucking platform epic, but the sequel mainly stuck to gruntier consoles--except for putting in an appearance on the Master System, which rose to the challenge with a conversion to put many 16-bit platformers to shame.
Boasting a nimble, double-jumping Arthur, four-way fire for omnidirectional demon-eradication, and a unique RPG-style power-up system, the Master Systems G&G is less a Genesis downscale and more its own special challenge altogether. New to the series? Give this one a whirl--but when you think youre almost done, dont go making plans for the rest of your day quite yet.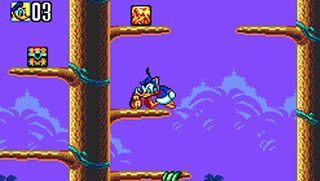 11. Deep Duck Trouble Starring Donald Duck
Uncle Scrooge has found a magical artifact on a remote island, which of course means hes been afflicted with a ridiculous curse, which of course means long-suffering Donald has to step up to the plate to return his miserly uncle to wellbeing. Youd think after performing so many favors for the worlds richest water-fowl our guy could at least afford some pants.
Regardless, heres a richly designed platformer from a top-of-their-game Sega and the companys frequent code-slingers Aspect. Play will be immediately familiar to Castle of Illusion veterans, wholl warm to the more pugnacious Donalds foe-kicking, chilli-consuming, hot-headed-rampage-going-on extravagances.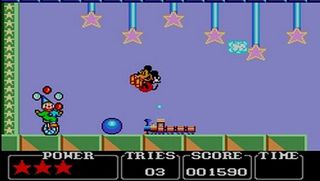 10. Castle of Illusion Starring Mickey Mouse
Emiko Yamamoto, who went on to work on titles such as Kingdom Hearts, made her debut on the design team for this, one of the most beloved titles of Segas early generations. Its a fast-moving platform game with a strong sense of magic, where high-jumping abilities often take a backseat to engaging puzzles.
Yamamoto (credited here as Emirin) has said that as a newcomer to game design, she placed an emphasis on scenarios she thought would enhance the games fantasy appeal, paying little consideration to whether theyd work within the platform rules of the time. The games lasting appeal (and its recent HD remake) is testament to her natural design instincts.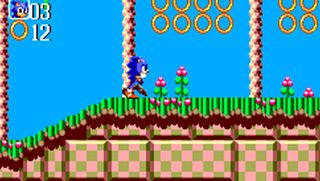 9. Sonic Chaos
Sonic the Hedgehog 2 had offered a number of exciting features that Master System owners missed out on in the hedgehogs first adventure, but there were still notable omissions--chief among them that of Miles Tails Prower, or Miles Power as his silly pun name is written in this games credits.
Fortunately, that was the only thing Sega got wrong about the plucky foxs Master System debut, offering you the same choice of Sonic or Tails available on Chaos Genesis equivalent, Sonic 3. Segas commitment to innovation and variety, even on the second-tier Master System, shines through in high-speed, high-flying stages that give both characters their chance to shine.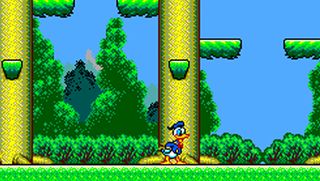 8. The Lucky Dime Caper Starring Donald Duck
The first of Donalds two adventures on the Master System and Game Gear, The Lucky Dime Caper benefitted from the involvement of many of the same Sega staff as Mickeys SMS and Genesis adventures. Something of a spiritual companion to the Genesis Quackshot, the Master Systems version of Lucky Dime Caper has the distinction of being the most combat-heavy of Segas early Disney titles.
Unlike Mickey, Donald comes equipped with a melee-ready hammer, and unlike the Game Gear version, the only way to grab many power-ups is to use that hammer for caving enemies faces in. Seems the folks at Sega understood the psychotic ducks appeal only too well.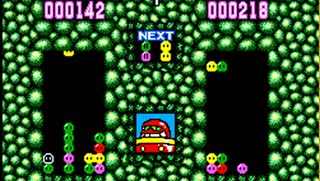 7. Dr Robotnik's Mean Bean Machine
The Sonic-and-friends reskin of uber-addictive puzzler Super Puyo Puyo changed nothing where it counted. Arrange-the-falling-objects games were as thick on the ground in those days as todays shuffle-the-gridded-shinies titles, so for a title like this to make the kind of waves it did was something special.
The secret may have had something to do with the games high degree of strategic play, forcing you to shore up combo after combo of those ever-tumbling beans faster than your opponent. A roster of oddball enemies taken from the Sonic cartoon were a pleasant novelty, but couldnt compete with the games scope for multiple humans to match wits in epic bean-counting contests for the ages.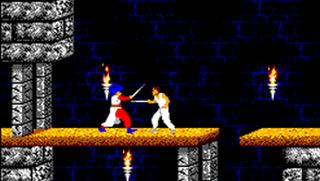 6. Prince of Persia
Personal computers of the late 1980s were incomplete without a translation of Jordan Mechners rotoscoped spin on Arabian Nights dungeon-crawling, which pioneered the use in video games of techniques beloved by big-budget animated movies. Mechner, who famously videotaped his brother running about in white pajamas to capture the Princes flowing animation, also designed a fiendish network of labyrinths for players to navigate--laden with hidden power-ups, secret traps, and scimitar-wielding skeletons for that authentic Ray Harryhausen vibe.
The result is an uncommonly realistic-feeling romp, whose tight time limit and precise jumping puzzles--not to mention that ingenious, reality-based animation--translated perfectly to the SMS.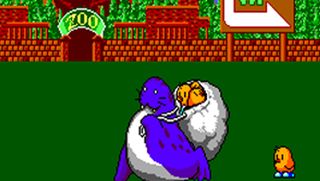 5. The New Zealand Story
Taitos platformer was legendarily conceived after a company exec took a vacation in the future Middle-earth and decided here was a country worth designing a platform game around. As a tourist record its puzzling at best--ornithologists would have a hard time picking the high-flying hero as a kiwi, the countrys flightless mascot, and mass birdnappings by feral seals are rare at best in the Antipodes--but you probably couldnt make a whole game out of being okay at rugby, so it may be that Taitos programmers had the right idea.
This is a platformer with an unusual emphasis on evasion and combat, perfect for those times when you want a game to chirp upbeat melodies while reminding you that games of the olden days were mainly designed for the purpose of kicking your ass.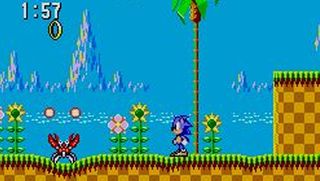 4. Sonic the Hedgehog
Sonics characteristic zippiness was pressed into frequent service to sell whichever technological wizardry Sega was flaunting this season, but the hedgehogs lo-fi debut still managed to make a compelling case for the Master Systems own austere assemblage of chips.
Featuring gleaming design, an expansive soundtrack, and a solid succession of levels that werent afraid to divert from the Genesis formula, the game offers plenty of challenges, variety, and admirable replay value. And it really did go pretty damn fast, at least after you picked up the games sole pair of Speed Shoes.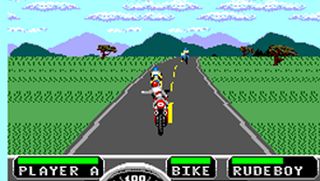 3. Road Rash
Motorcycle racing and punching people were two great tastes that finally, with the release of this seminal 1994 brawler, had the chance to taste great together. Before Need for Speed or EA Big, Road Rash was the sports-heavy Electronic Arts most attitudinal line of cartridges, and the series debut comes out swinging on Segas platform.
Racing titles put in an admirable showing on the Master System, and this is one of the most polished--and the option to draw your foes into high-speed brawls sure didnt hurt. Get your motor running, head out on the highway, have a look for some adventure, and whoever comes your way, sling a chain in their face.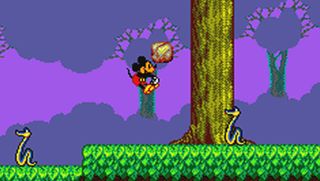 2. Land of Illusion Starring Mickey Mouse
Mickeys illusory adventures wouldnt have made the list three times unless the series was in the habit of doing something right. Put together internally by many of Segas most prolific programmers for the Master System--including staff from Asterix, Sonic, and Castle of Illusion--Land of Illusion offers similar platforming action to Castle and Legend of Illusion, by now honed into a comfortable rhythm and still challenging.
DuckTales mayve been a standout on Nintendos platform, but the Master System was where Mickey Mouse was most prolific. After the disappointment of Epic Mickey 2, it makes us long to see the mouse return to these glory days.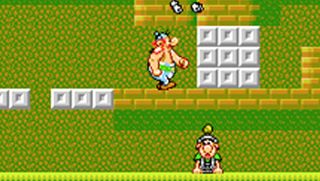 1. Asterix
The NES may have had a stranglehold on big-name comics properties like Batman, but Marvel/DC funny-book heroes werent the only game in town. Master System owners--many of them living outside the Big Twos American sphere of dominance--were pleasantly surprised when Segas license of this cult French series turned out to be one of the deepest, most varied platformers of its era.
Fans of the comic had fun spotting references to Asterixs previous adventures in the games all-new storyline (something about a kidnapped mentor and some coins needing collecting), while the more games-literate chuckled at Segas brazen borrowing from reigning genre heavyweight Super Mario 3. It may have been derivative, but there was nothing on SMS like it.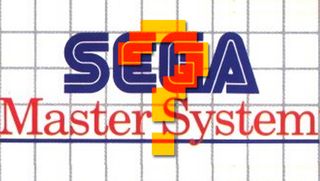 The master list