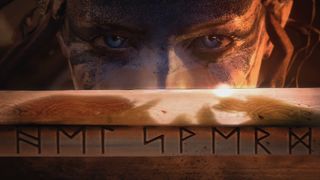 A treasure trove of gaming riches
You probably heard all about the great big-name announcements that came out of Sony and Microsoft's Gamescom press conferences. The Bloodbornes and Halos, the Uncharteds and the Tomb Raiders--great stuff, all of it. But both conferences contained lots of equally interesting games from smaller development studios, too.
The following games are ones that you might not have noticed amidst all the explosions and gorgeous cinematic trailers. Sure, most of them are indies, but many look just as good as anything AAA games have to offer. From 2D platformers to gritty shooters, deep RPGs to gorgeous-looking action-adventure titles, there's something on offer for gamers of all tastes. Think you caught all the game announcements out of Gamescom? Think again.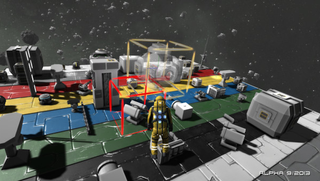 Space Engineers
Platform: Xbox One/PC
The multiplayer space station sandbox game that's been blowing up on Steam's Early Access program is coming to consoles first on Xbox One. Get together with your friends, hop around on asteroids, construct your own space buildings, and explore.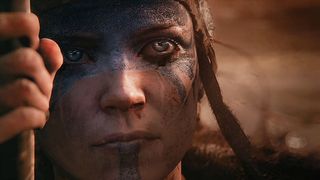 Hellblade
Platform: PlayStation 4
Ninja Theory has worked with quite a few publishers over the years: Capcom, Bandai Namco, and even Sony. Now, it's striking out on its own with Hellblade, a game about a woman named Senua and her journey through the underworld. It's incredibly early in development, but if the game ends up half as beautiful as its trailer, we're going to be in for a treat.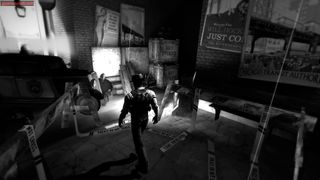 Blues and Bullets
Platform: Xbox One
Not much is known about this one, but it appears to be a noir-inspired action-adventure that takes place over a handful of episodes. I'm a sucker for a proper detective story, and I'm really digging the black and white vibe.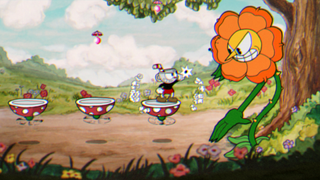 Cuphead
Platform: Xbox One/PC
Cuphead looks amazing. Just look at that screenshot. Revel in its old-timey Walt Disney style. Marvel at its sidescrolling shooter action. 2015 can't come fast enough.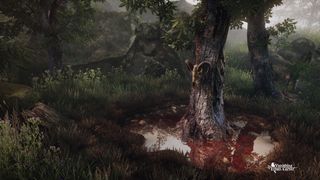 The Vanishing of Ethan Carter
Platform: PlayStation 4/PC
From the minds of the people who brought us the manic hyper-shooter Bulletstorm comes a foreboding pulp horror adventure game? It seems like a weird jump, but this one is looking like it's something special.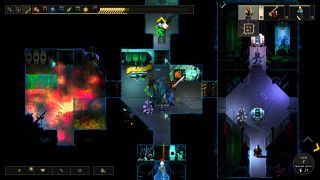 Dungeon of the Endless
Xbox One/PC
Dungeon of the Endless is a mash-up of rogue-like dungeon crawling and tower defense. You're tasked with protecting your spaceship's generator while exploring the various rooms for supplies. Already out on PC, it'll be coming to Xbox One soon.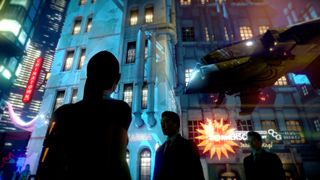 Dreamfall Chapters
Platform: PlayStation 4/Wii U/PC
The next chapter in the cult-classic The Longest Journey franchise, Dreamfall Chapters is a continuation of the gripping dimension-hopping journey that seeks to finally answer the questions fans have been asking ever since Dreamfall's cliffhanger ending--all with the point-and-click-style adventuring and character interactions fans have come to love about the series.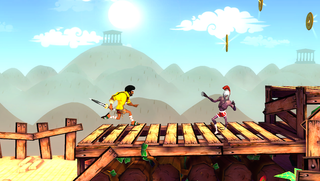 Funk of Titans
Platform: Xbox One
This one looks interesting. Funk of Titans is a sidescrolling platformer where you play as Perseus, the son of Zeus. You and your afro will run through several funkified stages and defeat a swath of Greek-mythology flavored enemies because video games.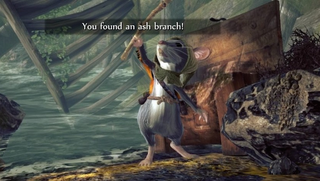 Ghost of a Tale
Platform: Xbox One/PC
In Ghost of a Tale, you play as an adventurous mouse who explores a vast and dangerous fantasy world. It's a game of ambitious scope, especially considering that the game is being made by a handful of people.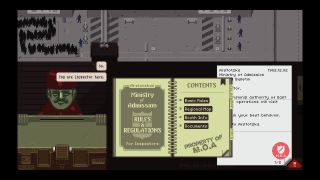 Papers, Please
Platform: Vita/PC
They said it couldn't be done, but the award-winning bureaucracy sim Papers, Please is coming to the Vita. Now console gamers can have a crack at turning desperate people away from a land of opportunity wait, now I'm depressed.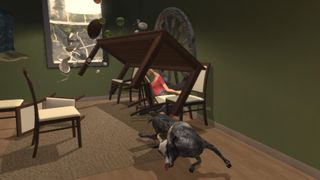 Goat Simulator
Platform: Xbox One/PC
The game that stole the hearts of thousands, Goat Simulator is the best game in which you play as a goat. Crash into things, blow stuff up, flip around in the air--you know, goat stuff. You will believe a goat can fly, now on the Xbox One!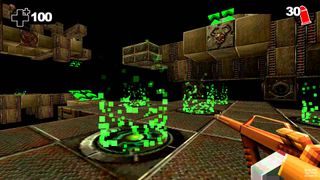 Gunscape
Platform: Xbox One/PC
A overly-simple explanation of Gunscape is that it's Minecraft plus guns. But it's more than that. It lets you create the maps, the modes, the guns, the characters--pretty much everything in the game is moddable and shareable.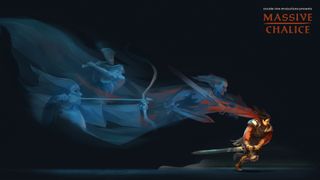 Massive Chalice
Platform: Xbox One/PC
Massive Chalice is the latest game from the mind that brought us the magnificent tower-defense game Iron Brigade. It's a turn-based strategy game that takes place over generations--choices you make will determine your family's lineage and the abilities you receive. It's like Game of Thrones meets Final Fantasy Tactics.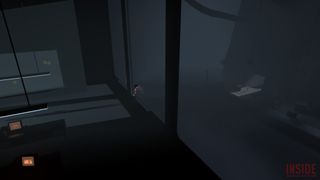 Inside
Platform: Xbox One
Playdead's Limbo was an excellent bit of atmospheric puzzle platforming, so it makes sense that its latest game Inside is so highly anticipated. Not much is known about it, save for the pedigree of the studio and the similarly bleak aesthetic, but it's almost better that way.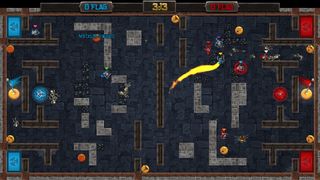 Knight Squad
Platform: Xbox One/PC
Currently on Steam Early Access, Knight Squad is described by the developers as a cross between the multiplayer combat of Bomberman and fantasy-fueled close-range combat of Gauntlet.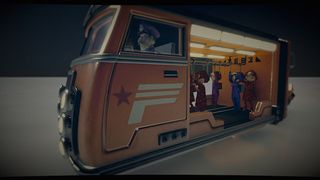 The Tomorrow Children
Platform: PlayStation 4
Q-Games has delighted gamers since the PlayStation 3's early days with their PixelJunk series, and its next release looks a bit different. It's a 3D exploration and crafting game that looks simultaneously grim and cutesy, filled with communism and giant monsters. This one's a bit weird, but I can't wait to find out more.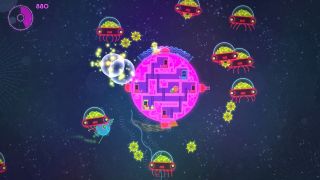 Lovers in a Dangerous Spacetime
Platform: Xbox One/PC
Winner of several awards (including being honored as a part of 2013's PAX 10), Lovers in a Dangerous Spacetime is a unique co-op game that asks players to man multiple sets of controls in a space station to fend off invading waves of fighters. You will probably die (as will your lover) trying.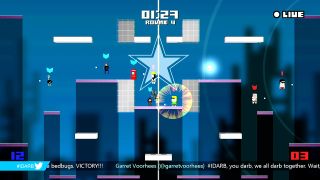 #IDARB
Platform: Xbox One
#IDARB (or, It Draws a Red Box) started out as exactly that--a red box. Now, it's a fully functional eight-player jetpack-powered arena game, thanks to the fans who have submitted ideas, created characters, and influenced the development of the game.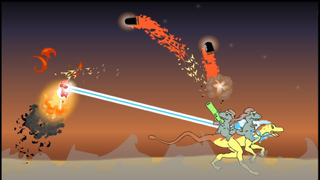 No Time to Explain
Platform: Xbox One/PC
Starting as a free flash game, No Time to Explain evolved into a manic, super-hard platformer filled with time paradoxes, giant crabs, and lots and lots of spikes. And dinosaurs riding other dinosaurs.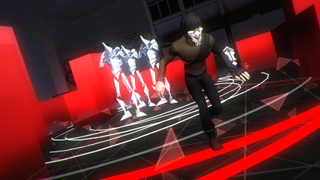 Volume
Platform: PlayStation 4/PC
Mike Bithell, the creator of Thomas Was Alone, has been busy, and his next title is Volume. It's a stealth game based on both Metal Gear Solid 2 and the tale of Robin Hood, with an art style all its own. It's looking brilliant.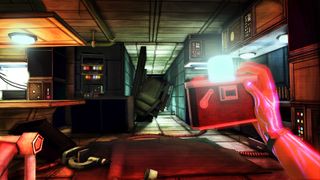 Ether One
Platform: PlayStation 4/PC
Already out on PC, Ether One is a thinking person's adventure game that delves into the nature of mental illness. It looks like the next-generation of games inspired by Myst, and that's definitely something I can get behind.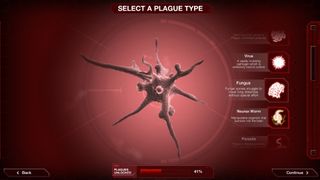 Plague Inc: Evolved
Platform: Xbox One/PC
Originally an iOS game, the simulator that puts you in the role of a humanity-destroying virus was recently ported to PC with a whole slew of new features--and now it's infecting the Xbox One.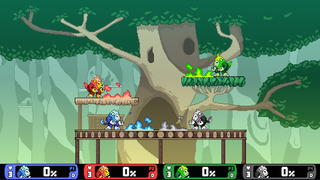 Rivals of Aether
Platform: Xbox One
Rivals of Aether is a fighting game that looks like what you'd get if you tried to make Super Smash Bros. on a Super Nintendo. Players command the elements of fire, water, air, or earth, and do battle with up to three other players.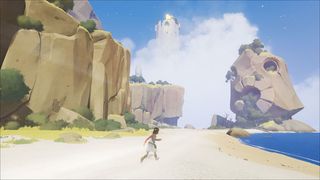 Rime
Platform: PlayStation 4
Tequila Works' latest project is Rime, an open-world adventure game with environmental puzzles and a unique cel-shaded aesthetic inspired by the works of Hayao Miyazaki. It looks absolutely stunning.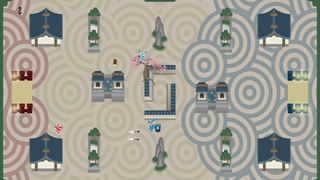 SlashDash
Platform: Xbox One
SlashDash is a game of capture the flag for four players, with ninjas and teleportation, shown from an overhead perspective. Sold yet?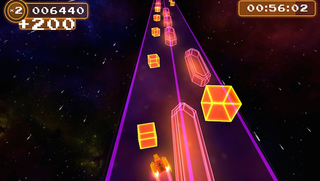 Spectra
Platform: Xbox One/PC
The 8-bit PC racing game makes its way to Xbox One, and it'll take nerves of steel to make it through these nail-biting courses. You've also got a sweet chiptune soundtrack to hum along with.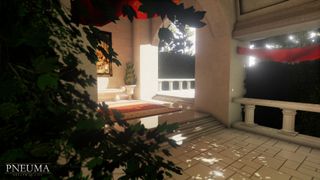 Pneuma: Breath of Life
Platform: Xbox One
Pneuma: Breath of Life is a first-person puzzle game that puts you in the role of the titular god Pneuma. You'll solve puzzles as you, according to the developers, explore "the fundamental nature of being." Sounds like pretty heady stuff.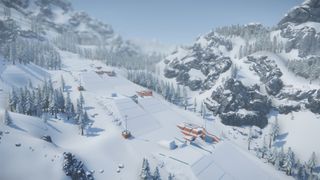 Snow
Platform: PlayStation 4/PC
Snow certainly sounds ambitious. It's an open-world winter sports game--and it's completely free-to-play. Ski or snowboard down the slopes at your own pace, and add rails and ramps to create sick jumps. This sounds pretty rad, actually.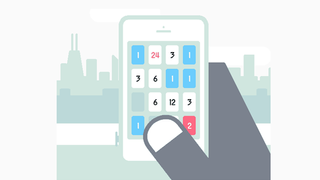 Threes!
Platform: Xbox One/Mobile
The ultimate timewaster and inspiration to a legion of clones, the original Threes! is still one of the most charming and most entertaining puzzle games around. Match like multiples of three together to combine them into even bigger numbers--and nothing else compares to that moment when you finally pair up two 768 tiles together.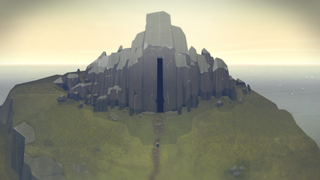 Below
Platform: Xbox One
I've been salivating over this unique little dungeon crawler from the team behind Super Time Force ever since Microsoft teased it at its E3 2013 briefing. Looks like we'll finally get a chance to play it some day.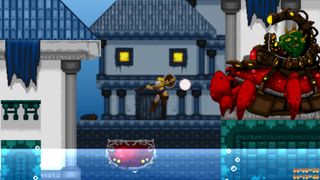 Volgarr the Viking
Platform: Xbox One/PC
Remember Rastan? The developers over at Crazy Viking Studio do, and have created an homage to the crazy-hard Genesis platformer with Volgarr the Viking, leaping from the PC to Xbox One.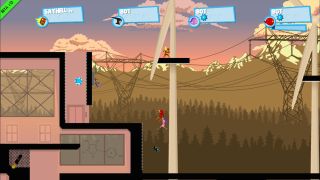 SpeedRunners
Platform: Xbox One/PC
Enjoy leaving your friends in the dust? Then you'll probably dig Speedrunners, a four-player competitive game where you try to outrun your opponents on several different courses. Think of it as a 2D Mario Kart, except if they fall too far behind, they're dead.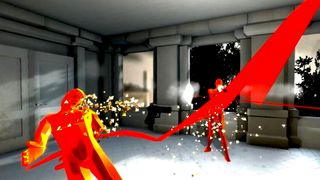 Superhot
Platform: Xbox One/PC
With a surprisingly awesome browser-based prototype, Superhot exploded onto the scene last year, and now the full version of the time-manipulation shooter is coming first to Xbox One. When enemies shoot at you, their bullets only move if you move. It looks really cool, and I can't stop saying the name. Super. Hot. Super. Hot.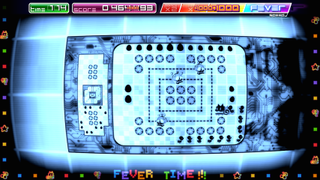 Pix the Cat
Platform: PlayStation 4
Pix the Cat is an arcade-style game starring a loveable cartoon cat--and everything is out to destroy him. Colors and lights flicker and strobe and levels fold in on themselves and turn into new stages. This game looks absolutely bonkers.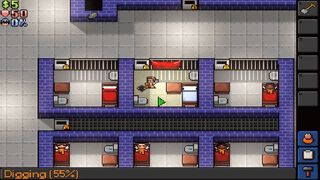 The Escapists
Platform: Xbox One/PC
From Team 17, the studio behind the massively popular Worms series, comes something a bit different--an emergent prison sim called The Escapists. Your goal is to gather your fellow inmates together and pull off the perfect prison break--or change up your plan if things go horribly wrong.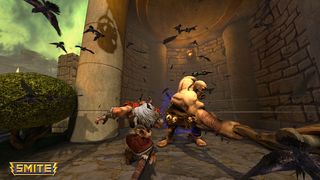 Smite
Platform: Xbox One/PC
It's hard to stand out if you're a MOBA whose name isn't League of Legends or Dota 2, but Smite aims to do just that by shoving the camera behind your shoulder and focusing on over-the-top action.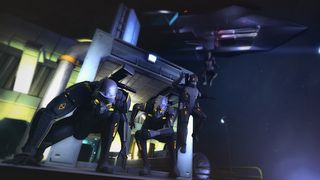 Hollowpoint
Platform: PlayStation 4
Ruffian Games (the team behind Crackdown 2) is bringing its latest game Hollowpoint to PS4. It's a co-op game that tasks you with leading a squad of mercenaries, building their skills, and completing tactical missions with friends.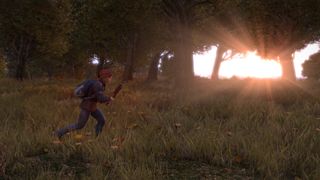 Day Z
Platform: PlayStation 4/PC
Some games are bleak, but nothing compares to Day Z. Everyone's favorite survival shooter/griefing simulator is actually going to hit PlayStation 4. There's not much else known about the port other than the fact that it exists and it's coming--but it's never too early to start stocking up on supplies for the end of the world.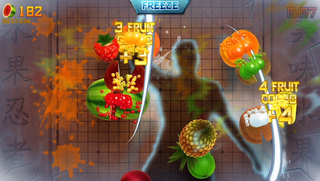 Fruit Ninja Kinect 2
Platform: Xbox One
Hey, another reason to break out the Kinect! The first version of the game was pretty decent on Xbox 360, so expect this version to keep the same fruit slicing fun while adding some new features.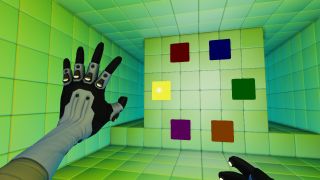 Qube 2
Platform: PlayStation 4
Not much is known about the sequel to the minimalist cube manipulation puzzle game, Qube 2, but expect it to be... cubier and puzzlier than the original game.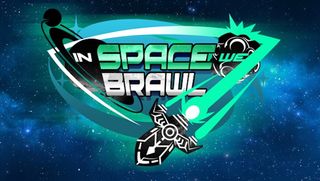 In Space We Brawl
Platform: PlayStation 3/PlayStation 4
In Space We Brawl is a four-player competitive physics-based space shooter, and it looks like it'll be a ton of fun. More local multiplayer console games like this, please.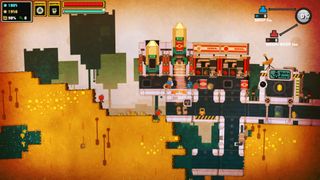 Nom Nom Galaxy
Platform: PlayStation 4/PC
Q-Games has got another game in the works, and this one is actually part of the Pixeljunk series of quirky indie games. Nom Nom Galaxy is similar to games like Terraria--you've got a huge open world to explore, enemies to beat, and items to collect. Your goal? To take those ingredients, turn them into soup, and send them to your hungry customers.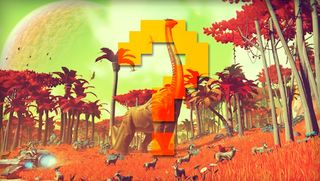 So when am I going to find the time to play all these games?
It's ridiculous how many games have been announced at Gamescom--and that doesn't even include the ones we've already heard about before. Honestly, if you're unable to find one game worth playing on this list, you're likely dead inside. What recently announced indies are you excited about? Let me know in the comments!
Be sure to check out the rest of GamesRadar's Gamescom 2014 coverage! Here are the press conference round-ups for Sony and Microsoft--get the scoop on every game and every announcement!