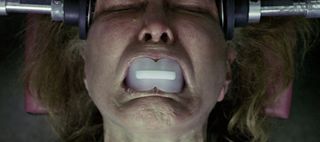 Requiem For A Dream (2000)
The Misery: Darren Aronofskys waking nightmare follows four lives ravaged by various forms of addiction. Electro-shock therapy, intravenous drug use, prostitutionits not exactly a laugh riot.
Tissues Out: As the key players succumb to misery and assume the fetal position, youll feel like doing the same.
How To Give It A Happy Ending: A post-rehab postscript in which Harry and Marion clean up their act and head off into the sunset. Some chance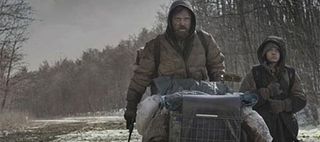 The Road (2010)
The Misery: Adapted from Cormac McCarthys famously bleak novel, John Hillcoat brings this post-apocalyptic saga to the big screen without sacrificing any of the misery of the source material. Take that Hollywood!
Tissues Out: Viggos tearful farewell to his bewildered son is almost too much to bear.
How To Give It A Happy Ending: Guy Pearces late arrival ensures its not all doom and gloom, but Viggo would have to make it too for this to truly be considered a happy denouement.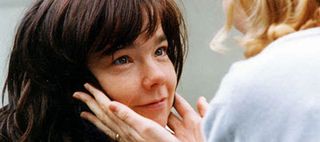 Dancer In The Dark (2000)
The Misery: Roll up, roll upits the most soul-crushingly harrowing musical ever committed to celluloid, as Bjorks Czech immigrant Selma turns to crime in order to pay for an operation for her son. Its a Lars Von Trier film, so naturally, things dont end so well
Tissues Out: Selmas betrayal at the hands of town copper Bill is just the first step in a long, miserable spiral.
How To Give It A Happy Ending: A last-gasp stay of execution anyone? Sorry, not on Von Triers watch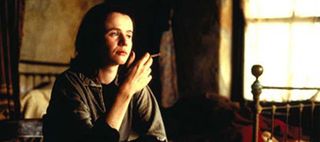 Angela's Ashes (1999)
The Misery: Poverty and the demon drink are the twin villains in this Oscar-nominated adaptation of Frank McCourts Ireland-set memoir.
Tissues Out: Robert Carlyle plays Franks feckless alcoholic of a father, who sets about drinking his familys meagre savings at every opportunity.
How To Give It A Happy Ending: Its already got one. Theres plenty of heartbreak to wade through before you get there, mind.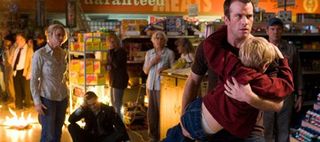 The Mist (2007)
The Misery: Frank Darabonts creature-feature adaptation of a novella by Stephen King is a thoroughly enjoyable (if more than a little icky) horror romp that suddenly takes a turn for the mind-numbingly tragic come the final scene
Tissues Out: Having driven for miles across monster-ravaged New England, Tom Janes car finally runs out of gas, leaving him with a choice: either murder his friends and infant son with his remaining bullets, or leave them to a far nastier end. He does the decent thing, only to realise hes been a mite prematurea sickening sucker-punch of an ending.
How To Give It A Happy Ending: Hmm, tough one. Oh, wait, have the army turn up 5 MINUTES EARLIER! That should do it.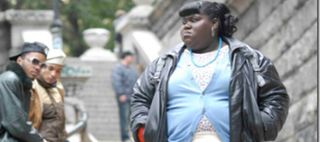 Precious (2009)
The Misery: An unflinching portrayal of child abuse, as Gaboury Sidibes eponymous teen struggles with rape, domestic violence, illiteracy and pregnancy. Its based on true events too, as if it wasnt dispiriting enough
Tissues Out: Just when Precious is starting to make a go of things at a halfway house, her mother pops in to drop the bombshell that her father is HIV positive. The father who raped her, just to clarify.
How To Give It A Happy Ending: Again, it sort of does have a happy ending in that Precious severs ties with her mum and continues her education. Shes still HIV positive though, which is a bit of a downer.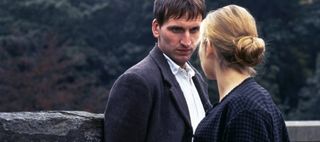 Jude (1996)
The Misery: Thomas Hardys Jude The Obscure chronicles the life of the luckless Jude and the unending tide of misfortune that lands itself at his door. This film adaptation ploughs a similar, cheerless furrow, with Christopher Ecclestone on excellently long-suffering form.
Tissues Out: Judes son Juey hangs himself and suffocates his siblings, working on the logic that they are costing their parents too much. Because there were too many of us, reads his explanatory note
How To Give It A Happy Ending: Jude pens a tell-all misery memoir which flies off the shelves, making him an overnight millionaire.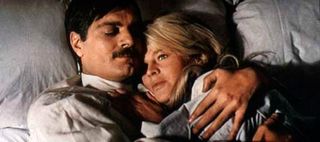 Doctor Zhivago (1965)
The Misery: Well-respected doctor and poet Zhivago sees his life come crashing down around him as the Bolshevik Revolution sets about making its demands felt. An inopportune infatuation with the married Lara only adds to his unhappiness.
Tissues Out: The good Doctor runs towards his beloved, only to suffer a fatal heart attack before shes noticed hes there.
How To Give It A Happy Ending: We could at least be treated to a happy ending for Lara. Instead she is referenced as one of the millions to have felt the sharp end of Stalins Great Purge.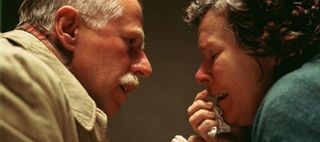 Vera Drake (2004)
The Misery: A tale of backstreet abortions was never going to be the sunniest of films, but its Veras distress and shame as her actions are brought to the publics attention that really tugs at the heart-strings.
Tissues Out: Her husbands (Phil Davis) staunch loyalty in the face of Veras revelations always has us welling up.
How To Give It A Happy Ending: A less ambiguous final scene in which Vera and family are shown to be coping in the aftermath of her imprisonment. As it is, the silence is almost unbearable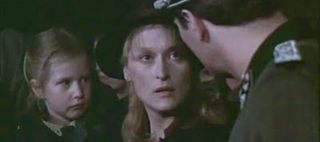 Sophie's Choice (1982)
The Misery: Meryl Streeps Polish immigrant may have survived a spell in Auschwitz, but her life with violent, jealous Kevin Kline is hardly a bed of roses either. Plus, shes got the whole choice thing to live with
Tissues Out: Streeps eventual fate is heartbreaking, but the eponymous choice is the real hammer-blow.
How To Give It A Happy Ending: It doesnt really seem possible without changing the entire plot. Streeps eventual (and drastic) release from her guilt is about as uplifting as its ever going to get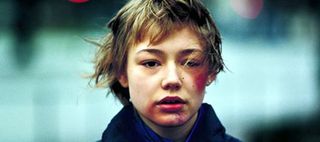 Lilja 4-Ever (2002)
The Misery: Teenager Lilja is looking for an escape from her squalid existence in an unnamed, but unmistakably bleak corner of the Soviet Union. When an exit-route to Sweden comes her way, it seems too good to be true. Largely because it is
Tissues Out: A rare ray of hope in Liljas life comes in the shape of childhood friend Volodya. Sadly, he kills himself when Lilja leaves. Great.
How To Give It A Happy Ending: Lilja arrives in Sweden to a nice little job in IKEA, rather than a forced stay in a pimps basement.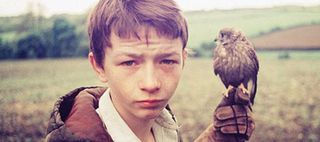 Kes (1969)
The Misery: Poor old Billy is bullied at school, loathed by his half-brother and written off by his mother. Fortunately, hes got a little feathered friend in the shape of Kes the kestrel. You can see where this is going, cant you
Tissues Out: Tragically, inevitably, Kes finds his way into the great aviary in the sky when Billys half-brother kills him. The little shit.
How To Give It A Happy Ending: Billy tires of bleak, Northern hardship and moves to London, finally falling on his feet when hes cast as the boy in the Hovis ads.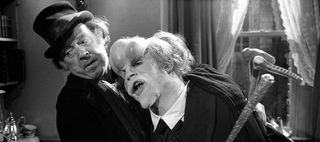 The Elephant Man (1980)
The Misery: Poor John Merrick is ridiculed from pillar to post over his grotesque appearance. After a lifetime of ill-treatment, he is diagnosed with a terminal disease and kills himself. Thoroughly disheartening stuff.
Tissues Out: Merricks suicide is obviously distressing, but his heartfelt plea to the baying mob is perhaps more affecting still. I am not an elephant! I am not an animal! I am a human being! I am a man!
How To Give It A Happy Ending: A more lengthy meditation on Merricks gradual acceptance would be welcome. Hes suffered enough to get it, after all!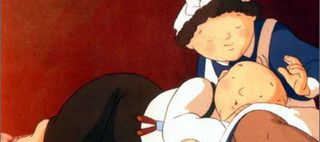 When The Wind Blows (1986)
The Misery: If you thought The Snowman was emotionally draining, its probably wise to give this Raymond Briggs adaptation a wide berth. The film tells the story of a nuclear attack on England through the eyes of a cuddly old couple. Things get progressively less cuddly as radiation poisoning begins to set in
Tissues Out: The ultra-bleak ending has Hilda and Jim praying quietly as they wait for death to arrive. That reminds us, we must give Gran a ring
How To Give It A Happy Ending: The nice old pair manage to dodge the lethal radiation and see out their days peacefully. Maybe they could get in the fridge, eh Indy?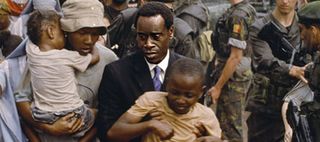 Hotel Rwanda (2004)
The Misery: A harrowing account of Rwandas modern-day holocaust in which around one million Tutsis were murdered whilst the UN stood by and watched.
Tissues Out: Stomach-churning horrors wait around every corner, but the machete-led slaughter of a group of Tutsi women is particularly shocking.
How To Give It A Happy Ending: There is an element of hope already present, with the films epilogue revealing that Don Cheadles character Rusesabagina saved 1,268 Rwandan refugees at the Htel des Mille Collines, and remains alive and well in Belgium, where he lives with his family.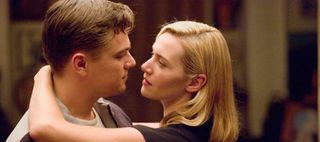 Revolutionary Road (2008)
The Misery: A striking portrayal of domestic misery, as Kate and Leo find themselves suffocated in suburban hell, a place of hopeless emptiness. Thwarted ambition, failed love and an unwanted pregnancy add up to a far less romantic yarn than the star duos last collaboration
Tissues Out: Winslets self-administrated, and ultimately fatal abortion brings things to fever-pitch. The shot of Di Caprio as a broken man sitting on a park bench, is also gravely upsetting.
How To Give It A Happy Ending: Leo jacks in his hated job and the pair make their long-discussed escape to Paris.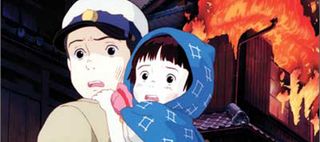 Grave Of The Fireflies (1988)
The Misery: This animated Japanese film tells the tale of a pair of orphaned children struggling to keep their heads above water in war-ravaged Kobe. A powerful piece of anti-war propaganda, its not one to watch if youre feeling a bit low
Tissues Out: Having seen his sister die of malnutrition, Seitsuke wearily cremates her body, before decanting her ashes into a small tin. Cheerful stuff.
How To Give It A Happy Ending: The film does in fact include a conciliatory postscript in which the pair reappear as healthy-looking spirits, but youll probably be crying too hard to notice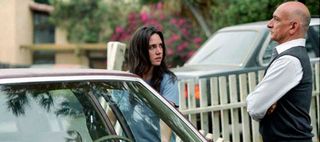 House Of Sand And Fog (2003)
The Misery: Ben Kingsleys retired Iranian colonel wrestles with Jennifer Connellys washed-up addict over ownership of the titular dwelling. It doesnt turn out particularly brightly for either of them
Tissues Out: Having seen his son accidentally killed by the police, Kingsleys character fatally drugs his wife before slipping a plastic bag over his head and asphyxiating himself. Grim in the extreme.
How To Give It A Happy Ending: Kingsley clears out the spare room and rents it out to Connelly while she finds herself somewhere new to live. Everyones a winner.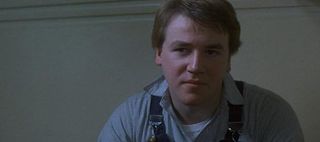 Scum (1979)
The Misery: This account of life inside a borstal, in all its grisly detail, is every bit as depressing as it sounds. Bruising, bleak and brutal, its still an incredibly gruelling watch more than thirty years later.
Tissues Out: The gang-rape of the timid Davis shows a broken system at its most appalling.
How To Give It A Happy Ending: An overhaul of the entire penal system is the only way you could wrap this up with a smile. Regardless of what happens to the individual characters, the real tragedy lies in the total indifference of the powers that be.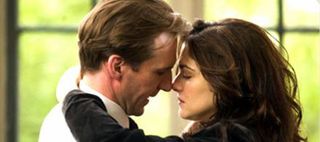 The Constant Gardener (2005)
The Misery: Large-scale atrocity meets small-scale tragedy as Rachel Weiszs firebrand campaigner falls foul of crooked pharmaceutical salesmen testing their wares on unwitting Kenyan patients.
Tissues Out: Weisz is so loveable that her premature death leaves both Ralph Fiennes and audience alike gasping for breath.
How To Give It A Happy Ending: Corporate corruption is eradicated forever as Weiszs legacy takes far-reaching effect. A bit pie in the sky, but its surely the least she deserves. Shes just so lovely!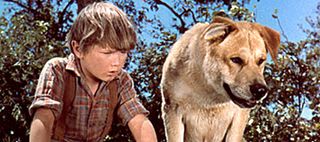 Old Yeller (1957)
The Misery: Does any movie death hit home more than the loss of a beloved pet? We think not. Sickly pooch Yeller edges out even Bambis mum in the childhood trauma stakes
Tissues Out: Travis first step towards manhood just serves to ram home how miserable it is to grow up.
How To Give It A Happy Ending: How about by not killing the dog? Just a thought.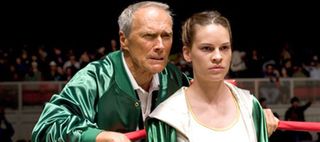 Million Dollar Baby (2004)
The Misery: Hilary Swanks tough-as-nails boxer ends up a paraplegic, burdened by a heartless family and reduced to biting through her own tongue in the hope of bleeding to death. Even Clint cries in this one.
Tissues Out: A weeping Clint is the icing on the cake here. Its all wrong!
How To Give It A Happy Ending: Clint manages to whip the upturned stool out of the way in time, and Hilary retires a champ. Happy days.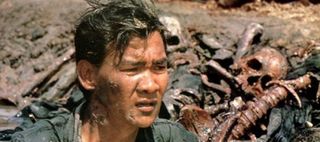 The Killing Fields (1984)
The Misery: Roland Joffs masterpiece is predictably upsetting, given its concern with the atrocities committed by Cambodias Khmer Rouge. Less frequently documented than the troubles in neighbouring Vietnam, its a horrific look back at a dark and very recent passage of history.
Tissues Out: The scene in which Dith Pran awakes in a field full of rotting corpses will stay with you long after the final credits roll.
How To Give It A Happy Ending: Short of re-writing history, youd have your work cut out for you!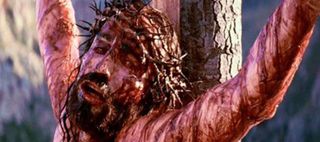 The Passion Of The Christ (2004)
The Misery: Regardless of your religious beliefs, watching a man brutally beaten, tortured and killed for the best part of two hours will likely leave you feeling a little down.
Tissues Out: Jesus repeated collapse under the weight of the cross is as sickeningly painful as it is frustratingly drawn out.
How To Give It A Happy Ending: The resurrection is probably the most famous happy ending ever told. In your face, Satan!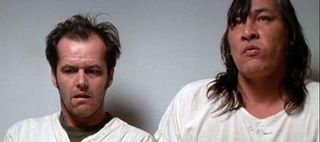 One Flew Over The Cuckoo's Nest (1975)
The Misery: Jack Nicholsons R.P. McMurphy is so vibrant and charismatic, he almost makes mental illness seem cool. Sadly, inevitably, the bastards grind him down in one of cinemas most dispiriting defeats.
Tissues Out: Chief Bromden takes matters into his own hands, smothering the post-EST McMurphy and sparing him any further indignity.
How To Give It A Happy Ending: The chiefs escape leads to Nurse Ratched getting the sack. We really, really want to see her get her comeuppance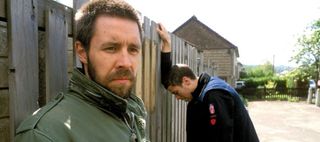 Dead Man's Shoes (2004)
The Misery: Shane Meadows brutal revenge drama is unremittingly bleak throughout, and thats before we get to the crushing reveal at the end of the film
Tissues Out: The realisation that Paddy Considines brother hanged himself years earlier, and the weight of guilt attached, form a devastating one-two punch at the close.
How To Give It A Happy Ending: This is a gore-soaked tale of violent retribution. Were lucky to get a vaguely cathartic conclusion! Happy would be pushing it too far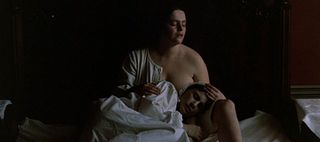 Cries And Whispers (1972)
The Misery: Ah, Mr. Bergman! Weve been expecting youA list of depressing films wouldnt be complete without an entry from the Swedish master of misery, and this meditation on pain and loss is one of the most downbeat of the lot.
Tissues Out: The scene of female sexual mutilation is both physically horrifying and terribly, terribly sad.
How To Give It A Happy Ending? Big musical number? Slapstick finale? The introduction of a talking car? The options are endless.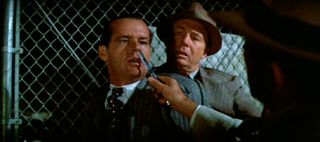 Chinatown (1974)
The Misery: Depressing in a different way to most of the other films in this list, in that it spells out in no uncertain terms that life isnt fair, justice isnt always done, and sometimes the bad guys win. Crushing, but true.
Tissues Out: Forget it Jake, its Chinatown. Quite possibly the least idealistic movie message ever.
How To Give It A Happy Ending: Evelyn doesnt die, the bad guys go to jail and Jake gets a nose-job.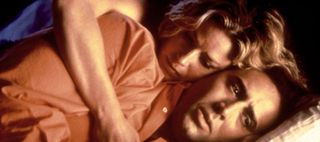 Leaving Las Vegas (1995)
The Misery: Youre essentially using your Friday-night trip to the movies to watch a deeply unhappy man drink himself to death for two hours. Uplifting, it aint.
Tissues Out: You know its coming, but when Nic Cage snuffs it in Elisabeth Shues armsoh, its just too sad!
How To Give It A Happy Ending: Nic bins the drink and whisks Lizzie off to the nearest wedding chapel. Huzzah!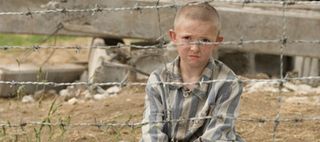 The Boy In The Striped Pyjamas (2008)
The Misery: You might think you know what youre in for when you sit down in front of a Holocaust movie, but nothing can prepare you for the incredibly shocking ending to Mark Hermans film. Itll leave you speechless.
Tissues Out: Two little boys, a terrible mix-up and a gas chamber. All you need to know.
How To Give It A Happy Ending: An early death for the boys callous father would have been a far less traumatic conclusion. Not how it works though, is it?