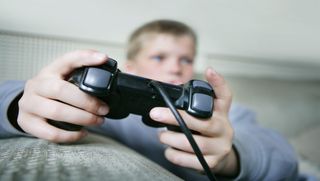 We heard you the first time...
Whether you're a kid of the '80s or a child in the now, you've probably heard it all. We've combed our own childhoods to collect the most cliched parenting nitpicks, and the stuff we should have said back (but are kind of glad we didn't)...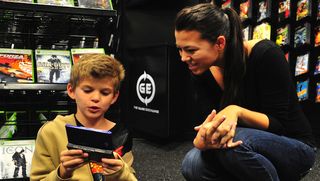 Didn't I already buy you one of those things?
You did... last summer... when it had already been out forever. Now that thing is outdated and lame, and this new thing is at least five times cooler. Besides, aren't you wearing new shoes? Didn't you buy a pair of those last month?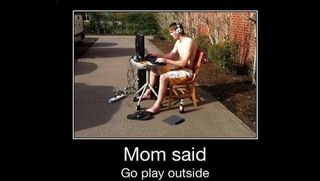 You're wasting a perfectly good day inside
Outside is lame. It's all sunburns, broken arms, and life-threatening allergies. Do you really want to expose your precious child to that? No, I didn't think so. I will crack a window, though. This place could use some airing out...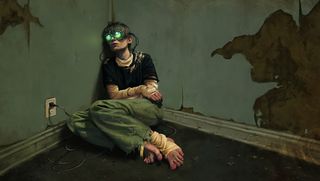 You've been playing far too long
...and I'd finish playing a whole lot quicker without you nagging me every five minutes. Besides, it's either play this all day or join a gang and wind up on death row. Your call, but I'd rather avoid a life on the streets.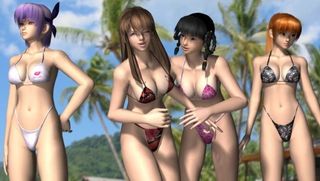 Real women / men don't look like that...
You might have a point. These poorly dressed women are entirely unrealistic and, quite frankly, offensive. This is an issue I definitely want to revisit in the future, but right now--in this very moment--I need you to leave this room and close the door behind you.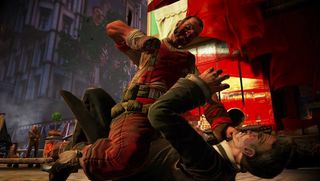 This game is too violent
A little faith here? I think I know the difference between fantasy and reality, and that it's not cool to stab someone in the neck and then teabag their corpse. Congrats, you raised me well. Now reward yourself with a marathon of CSI: Extreme Murder Face Unit or something.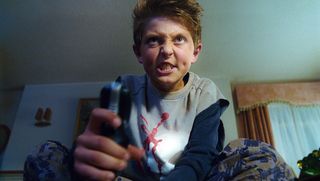 You're getting too worked up
Oh, really mom? REALLY? I'm getting WORKED UP?! So when dad trashed the living room after the Super Bowl or Aunt Clara smashed our lamp after The Bachelor season finale that's FINE AND DANDY, but I throw my controller across the room ONCE and I'm the one we should worry about? It's called PASSION! Deal with it.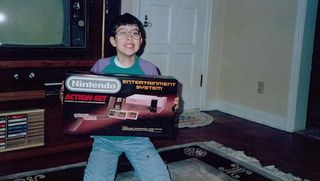 You always ask for games on your birthday / Christmas / report cards
Yup, and that's probably going to last until my 30s. One day you'll have to face the fact you have a gamer kid. I could ask for books or clothes to make you feel better, but in the end we'd just both be lying to ourselves.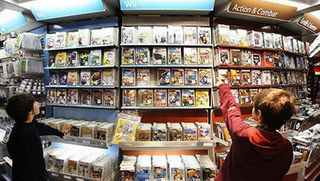 You should be spending your allowance more responsibly
You're a financial advisor now? Tell me, Jim Cramer, was that $3,000 set of golf clubs a responsible use of your tax return? Were mom's Zumba lessons a mature use of her paycheck? It's my money, I'll do what I want. Until I run out. And then we'll talk.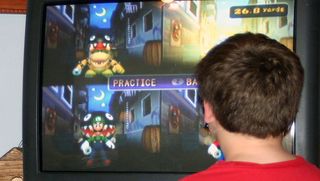 Don't sit so close to the screen
And what? Play from the couch through a telescope? This is war, mom. I need to drown out distractions and absorb every last pixel. And let's be honest: no kid ever hurt their eyes playing close to the TV. Yeah there was Jimmy, but Jimmy has problems.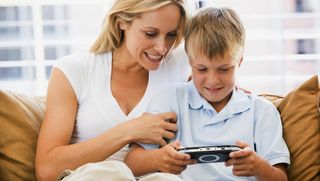 Which one is Metal Snake?
First of all, it's Solid Snake. Second, I get that you're making an effort to bond with me and I'm sure I'll appreciate that in my 20s. Right now, you're helping no one and I really need to... aww come on! I didn't even see that guy coming!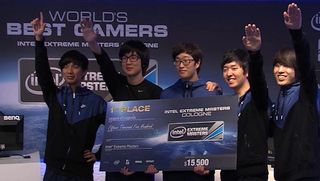 You'll never make money playing games
Look up e-Sports on your Google Machine. See Falat1ty, BoxeR, and Daigo Umehara holding those novelty-sized cheques for ridiculous amounts of money? That could be me one day, but not if you keep interrupting my training.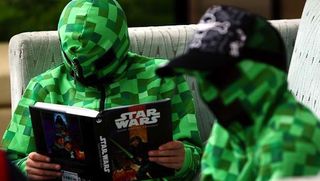 Your gaming friends are weird
What can I say? They get the job done. You see a stoner who hasn't changed his shirt in five days. I see a Tank who's pretty handy in the zone. I'm not about to sever ties because you're out of touch with my generation.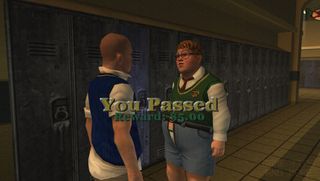 Don't you have homework you could be doing?
Technically, yes; and believe me, no one wants to finish that homework more than me. Thing is, this mission has been weighing on my mind all day, and if I don't get it finished I don't see how I'm going to focus on anything else. You get that, right?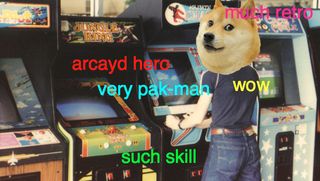 Today's games these days take no skill
That's cute. So you memorized some AI patterns, mapped out a few mazes, and learned to jump barrels--sometimes two at a time! Such skill! Call me when you've platinumed Dark Souls 2, mastered Mass Effect's Insanity Mode, or lasted 10 seconds in a League tournament.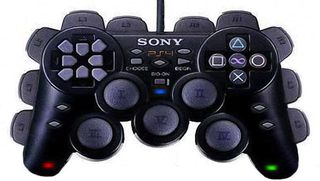 There are way more buttons than I remember
So much for that "skill" argument, huh? But you're right, there are way more buttons. That's because there are way more things to do and way more ways to do them. If it makes you more comfortable, maybe I can dig up Pac-Man through Xbox Live ... yeah, these "complicated" things can do that now.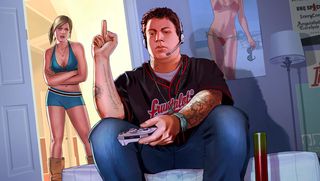 I don't care if you can't save/pause your game, dinner is being served!
No can do. People are counting on me. Entire civilizations are counting on me! I can't just abandon the cause now and risk total extinction--especially not for Thursday night meatloaf. If you really think one overcooked meal is worth the lives of millions, fine; but those deaths are on you.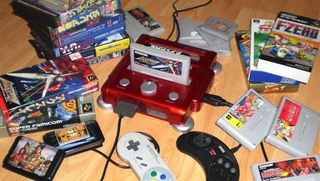 You should take better care of your games
These aren't delicate paintings, or fine pieces of china. The games were made to take a beating. That cracked case? It's a war trophy That scratched-up disc? Battle scars. That split DVD? It's a... wait... who stepped on my DVD?!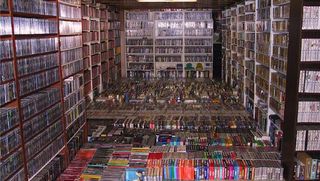 You should sell some of these
I will, when I'm older and need beer money. Until then, they are my cherished babies and I will never ever part with them.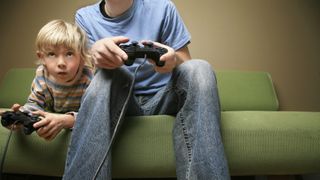 Let your brother/sister have a turn
Why not? I wasn't planning to have fun anyways. That gigantic boss I've been training to kill? That rank I'm about to pass? That can all wait because apparently I've become your volunteer babysitter.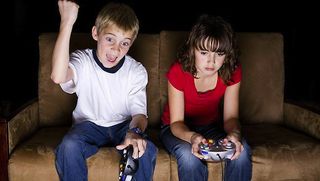 Go easy on your brother / sister
Any easier and I might as well let the cat play. They wanted to play, they have to face the consequences. It's a brutal world, mom, and I won't be doing them any favors by going easy".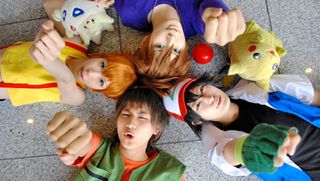 Aren't you too old for this game?
This? No, it's an intricately layered work of interactive fiction packed with adult themes and deep philosophical messages. Now give me some space; this Pikachu won't evolve itself!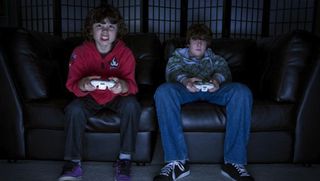 You shouldn't be playing this late
There's no pleasing you, is there? You don't want me playing as soon as I get up, you don't like me playing through dinner, and you definitely don't want me skipping school. Cut me some slack, would you? I'm already bending over backwards to fit your schedule.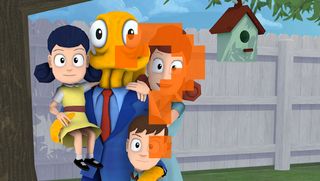 Parents will be parents
Parents say the darndest things. However, if we're being fair, sometimes they have a point--but only sometimes. And if we're being even more honest, there's no way we would have said any of those things unless we were all grown up and almost certain they weren't reading articles online. Remember something we don't? Share your cliche parent lines in the comments below...
Want more? Take a trip down memory lane in our Ask GamesRadar feature What's your favorite childhood memory? and our classic 9 most annoying kids in gaming.