Short and sweet - that's the way! Nintendo showcased a ton of new Nintendo Switch games (and shunned the 3DS) during its newest Nintendo Spotlight, streaming before the E3 2017 show floor opens to the public. New Metroid Prime and Pokemon games for Switch are confirmed to be in development, even if there's nothing to show yet, and we're getting Super Mario Odyssey oh-so soon. Here's everything that went down during the Nintendo Spotlight at E3 2017.
Rocket League confirmed for Switch!
A sizzle reel of totally real people having fun with the Switch in the real world confirmed a few Nintendo Switch ports for Rocket League (more on that later) and FIFA 18.
Xenoblade Chronicles 2 is anime to the max
"The game is fun. The game is a battle." So sayeth the wise Reggie Fils-Aime, greeting us from the virtual realm of a greenscreened room. Talk of the Switch's strengths led to a trailer for Monolith Soft's Xenoblade Chronicles 2, with giant airships, grassy fields, and anime battles aplenty. Our hero Rex joins forces with a woman who identifies herself as "the driver of the Aegis", as they team up to go on a journey to Elysium (but not before Rex very inappropriately reaches for her chest). What followed was some battle footage, Rex half-heartedly shouting "Take THIIIIIIS!" and swords clashing to and fro. It's all extremely anime in a good way, with Xenoblade Chronicles 2 set to be released Holiday 2017.
A new co-op Kirby adventure is on the way
That gluttonous pink puffball Kirby is headed to Nintendo Switch with a gorgeous 2.5D platformer featuring four-player co-op, as your band of chipper, circular adventurers combine for goofy-yet-effective battle formations. The as-yet unnamed Kirby game is coming sometime in 2018.
A proper Pokemon game is coming to Nintendo Switch (praise Pikachu!)
Nintendo's Shinya Takahashi was up next to discuss the public's warm reception to the Switch, promising more multiplayer games made for on-the-go gaming. He then handed it off to Tsunekazu Ishihara from The Pokemon Company, who reiterated that Pokken Tournament DX is headed to Nintendo Switch. With all that out of the way, here's the juicy announcement: the promise that Game Freak is currently developing a "core RPG" Pokemon for Nintendo Switch, though there's nothing to show off just yet. The game won't be out for a long while - next year at the very earliest - but hey, you can't rush Pokemon perfection.
Metroid Prime 4 confirmed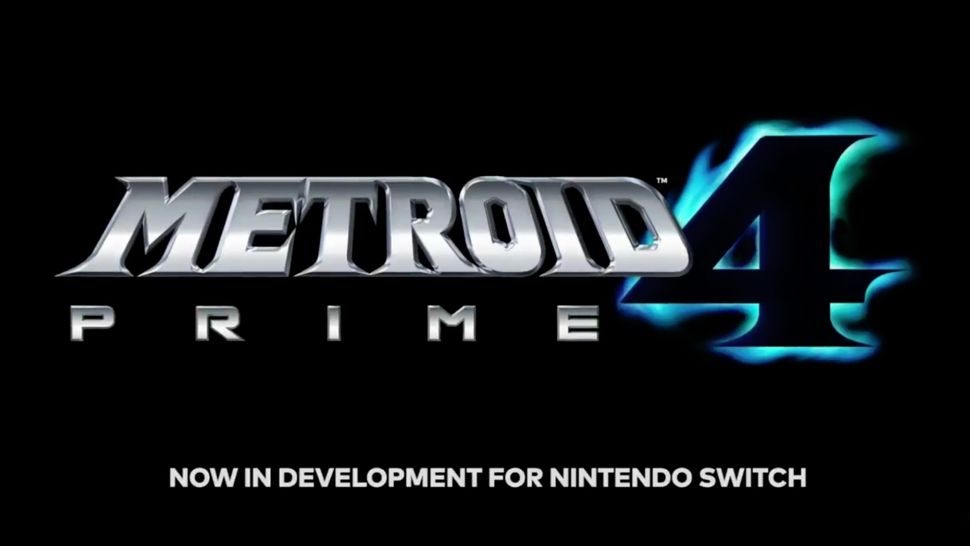 Glory be, a new Metroid Prime - a Nintendo Direct announced something Metroid fans actually want! This was nothing more than a title announcement, but it's something to go on after years of silence for the beloved first-person franchise.
A new yarn Yoshi game looks appropriately adorable
Yoshi's fuzzy yarn incarnation is back, as he explores 2.5D cardboard dioramas in what looks like a mix of Yoshi's Island and LittleBigPlanet. The main gameplay mechanic is the ability to switch the world's orientation on the fly to solve puzzles or discover the path forward, and there's also support for two-player co-op. Like the new Kirby, this Yoshi sequel doesn't yet have a name, and will be coming in 2018.
Fire Emblem Warriors sets up the stakes
Next was a look at the story of Fire Emblem Warriors, in which a giant evil dragon comes down and throws a kingdom into chaos. The plot centers on two royal siblings separated from their parents, with the many heroes of the Fire Emblem series coming to their aid on the journey to reclaim their kingdom. You'll be able to play as this Fire Emblem dream team when Fire Emblem Warriors debuts in Fall 2017.
The Legend of Zelda: Breath of the Wild's Expansion Pass content looks promising
Nintendo's Eiji Aonuma gave a quick shoutout to the The Legend of Zelda: Breath of the Wild items in the Switch version of Skyrim, then offered us a look at Breath of the Wild's DLC packs. Pack 1, entitled The Master Trials, includes the Trial of the Sword, in which Link's dropped into an area naked and must fight for his survival with only the bare essentials at his disposal. Other additions include the Hero's Path Mode and Master Mode, plus new armor - complete with a Tingle outfit - and a Korok Mask to help you find every last Korok. Pack 2, entitled The Champion's Ballad, focuses on the four Champions from the many tribes of Breath of the Wild - and they'll all getting their own amiibo, which will of course be compatible with Breath of the Wild.
More Mario + Rabbids footage, plus a Rocket League port with exclusive content
Reggie's on a beach now! He talked up the multiplayer competitions happening at E3 2017: the Splatoon 2 World Inkling Invitational, Pokken Tournament DX Invitational, Arms Open Invitational will all crown a champion this week. Next up, we got some more footage for Mario + Rabbids Kingdom Battle, which we saw at the Ubisoft E3 2017 press conference, revealing ice-themed worlds, more corrupted Rabbid enemies, and a few more humorous cutscenes. Mario + Rabbids Kingdom Battle will be available on August 29th.
And hey, remember Rocket League from the beginning of the show? Yes, it's coming to Nintendo Switch, complete with exclusive customization items, exclusive battle cars (fingers crossed for Captain Falcon's Blue Falcon vehicle), and cross-network play, coming Holiday 2017.
Super Mario Odyssey shows off a crucial new power, plus prehistoric and gothic realms
We start out with a mysterious shot of a tyrannosaurus rex stomping around - but wait, what's that? It's Mario's trademark cap (now with googly eyes) resting atop the dino's giant noggin, and out pops Mario. This is actually a demonstration of Mario's new ability in Super Mario Odyssey: the power to inhabit NPCs' bodies by throwing your cap at them. What followed was a rapid-fire showcase of Mario's many new forms (complete with his trademark mustache) using this power, including Goombas, Koopas, Bullet Bills, Cheep Cheeps, and many more new creatures - even taxi cabs and those 'normie' humans walking around New Donk City. Mario's regular form also has some new costumes like a poncho plus sombrero combo and the stars-and-stripes outfit from NES Open Tournament Golf.
We also caught a glimpse of new worlds, like the aforementioned prehistoric realm that lets you platform across dinosaur bones, and a gothic setting that evokes A Nightmare Before Christmas. Some segments even graft Mario onto walls as a 2D cutout, akin to The Legend of Zelda: A Link Between Worlds. The whole trailer was scored to a delightfully peppy jazz number "Let's Do the Odyssey", and the game's coming sooner than we thought: October 27, 2017, exclusively to Nintendo Switch. And with that, the Nintendo Showcase for E3 2017 came to a close!
Make sure you check out our full E3 2017 schedule to stay tuned for all the details as they arrive, and check out our roundup of all the E3 2017 trailers. For more E3 2017 highlights, check out our and .