Resident Evil is celebrating its 27th anniversary. On March 22, 1996, the Raccoon City S.T.A.R.S. team was dispatched to investigate a strange incident at a secluded mansion, unaware of the horrors that they would find inside. That fateful mission would spawn one of the most successful video game series of all time, one which is still alive and well to this day.
With the anniversary of Biohazard and the release of the stunning Resident Evil 4 Remake in mind, GamesRadar+ wanted to bring you some of our Resi coverage from over the years. From reviews of the latest remakes to making of features with the series creators and so much more, below you'll find plenty to sink your teeth into.
Resident Evil in detail
The ultimate guide to the Resident Evil games
After 27 years and no fewer than 27 installments, Resident Evil is undoubtedly one of the most prolific franchises to emerge from the video game industry. It has shown a willingness to mutate, shifting its action for new console generations and new generations of players alike. Resident Evil's legacy is impressive, and difficult to track. That's why we have put together this ultimate guide to the Resident Evil games, which will walk you through the history and evolution of the entire series – from the debut of Resident Evil in 1996 through to Resident Evil 4 Remake in 2023, including all of the weird spin-offs released in between.
---
Best horror games
Looking to scare yourself silly? This may surprise you, but Resident Evil features quite heavily in our list of the 25 best horror games that you should play today. From classics like Silent Hill 2 to more recent releases like The Mortuary Assistant, you're sure to find a good horror game here.
---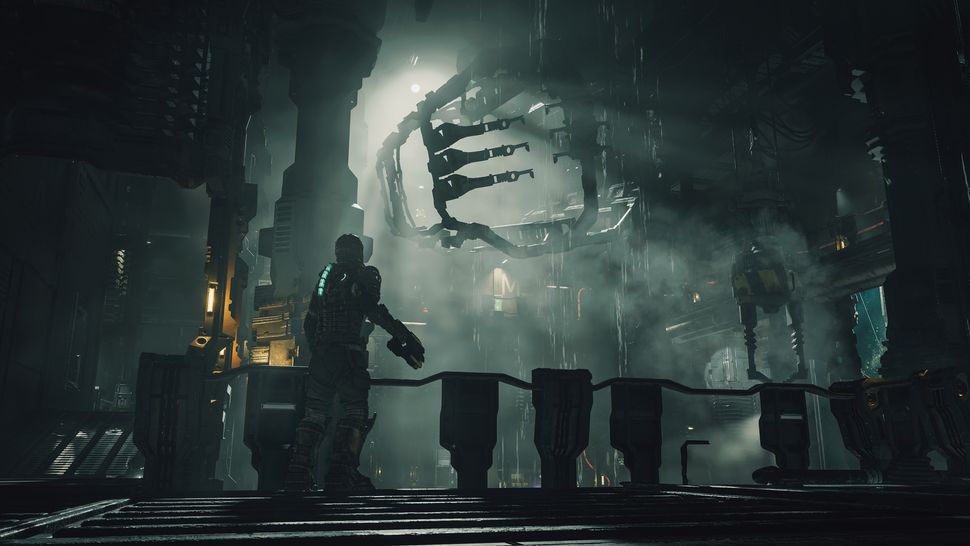 Games like Resident Evil
If you love Resident Evil but are looking for something that's similar but different, then you'll want to take a look at our pick of the best games like Resident Evil. We've pulled a fine selection of video games that go big on survival, horror, awesome characters, and creepy atmospheres.
---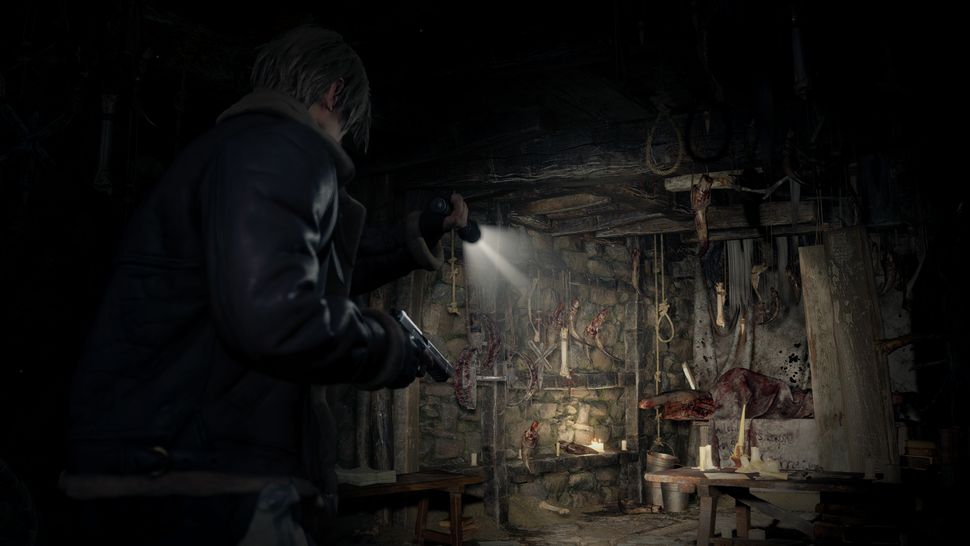 Six years after the incident in Raccoon City, Leon S. Kennedy finds himself stuck in yet another nightmare. No longer a rookie cop, Leon is now a special agent working with the United States government – we join him as he arrives in rural Spain to rescue the president's daughter. What he finds there is truly wild, which is why the original Resident Evil 4 is considered a masterpiece, and why this remake is undoubtedly one of the best games of 2023 released so far. Here you'll find everything you need to know about Resident Evil 4 Remake, and all the tips you need to survive it.
---
Best survival horror games
Resident Evil wasn't the first survival horror game, but it did help to define the genre in 1996. A lot has changed since then, but survival horror is still benchmarked against Resident Evil's foundations: incredible level design, horrific monsters, and barely enough ammunition to survive it all.
---
Resident Evil timeline
The Resident Evil timeline is something of a legendary mess, but it's also this wondrous puzzle of oversized characters and weird plot-lines. It's a true experience to play through the entire series in chronological order, and this guide is here to help you make sense of it all.
---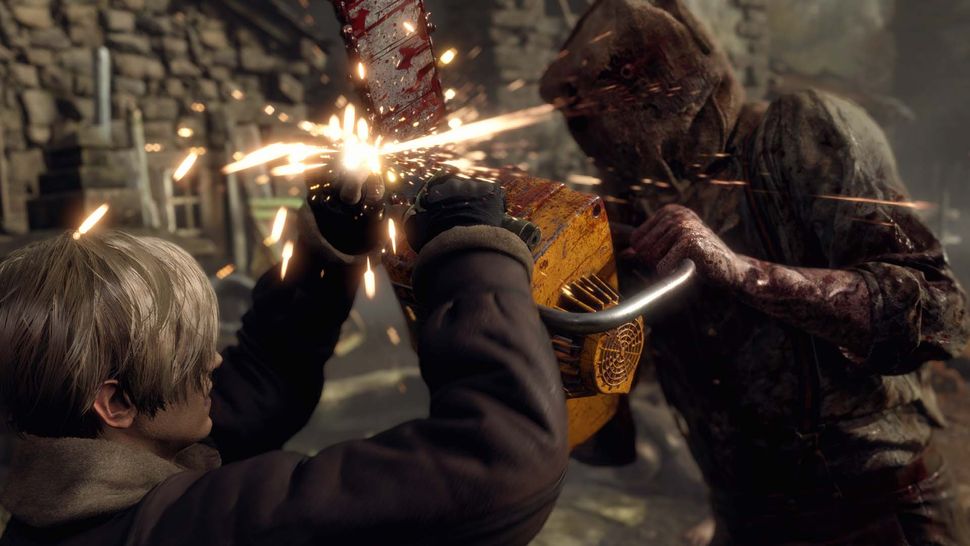 Capcom has built itself a bit of a reputation for being the masters of the remake. That title was earned in 2002 with the truly stunning return to Resident Evil in 2002 for GameCube. The studio has since done the impossible, not only by reimagining RE2 and RE3, but by breathing new life into what is considered one of the best and most imaginative action games of all-time. As we explore in our Resident Evil 4 Remake review, it doesn't matter whether this is your first time with Leon S. Kennedy's European vacation or your hundredth, this is survival horror at its best in 2023.
---
Resident Evil 2 Remake review
Resident Evil 2 Remake is more of a reimagining than anything else, with Capcom taking the original PS1 foundations and building around them to create a truly progressive horror game. It looks stunning, plays fantastically, and delivers gory thrills in a way the original could never have achieved.
---
Resident Evil 3 Remake review
Resident Evil 3: Nemesis was a good game, but the Resident Evil 3 Remake arguably makes it better than ever before. With its scattered timeline, wonderful characters, and tightly-paced action, Capcom delivered a fantastic retelling of an often-forgotten adventure in the Resident Evil series.
---
Where does Resident Evil go next?
With the arrival of Resident Evil 4, Capcom has successfully remade one of the 27-year-old series' most popular and most discussed games. Building on the success of the Resident Evil 2 and Resident Evil 3 reimaginings of the last few years, the developer has raised the bar ever-so-high in video game remake terms, which begs the question: where does it go next? Does it continue on this path of reworking older titles, bringing them in-line with modern standards, while continuing to develop first-person mainline titles? Or does it go all-in with its new style of third-person adventure? GameRadar+'s Josh West and Joe Donnelly argue their case on both sides.
---
Upcoming horror games
With Resident Evil 4 Remake now out in the wild, you may be wondering what's going to terrify you next? Here we're tracking all of the most anticipated new horror games out there, from Autopsy Simulator to Silent Hill 2 Remake and everything in-between.
---
It's time to resurrect Resident Evil Outbreak
With Capcom quickly running out of mainline Resident Evil games to remake, here we make an impassioned case for the resurrection of Resident Evil Outbreak – the legendary co-op spin-off which deserves a chance to thrive in the modern era.
---
The evolution of Resident Evil's combat
Resident Evil has come a long way in the last 27 years. Join us as we track the evolution of Resident Evil's combat systems, from the legendary tank controls which helped define the series – forcing players to choose between moving and shooting, which helped to create a sense of claustrophobia – to the first-person action that brought Resident Evil into the modern era. Say what you will about this franchise, but it's never been afraid to evolve and mutate over the years, which makes the evolution of its combat seem like something of a delightful time capsule.
---
Making of Resident Evil 4
Capcom producer Hiroyuki Kobayashi sits down with Retro Gamer to look back on the development of the original Resident Evil 4, the genre defining monster from 2005 which upended the video game industry and changed third-person shooters forever.
---
Resident Evil 4 retrospective
The original Resident Evil 4 is one of the most critically acclaimed and beloved video games of all time, but why is that the case? Our friends at Edge magazine explore why Capcom's 2005 action masterpiece is still without peer.
---
Resident Evil 4 VR
RE4 has appeared on just about every platform that you can imagine, but Resident Evil 4 VR for Oculus Quest 2 is undoubtedly one of the best versions of the original game that's out there right now.
---
The best Resident Evil games have been terrifying generations of players for over two decades, but some entries into the series are certainly better than others. Here we've taken on the difficult task of trying to rank the 10 best Resident Evil games of all-time, trying to keep in mind their playability today and overall legacy. We've included mainline games and spin-offs in our thinking, so why not come and check out our pick of the best games in the Resident Evil series which you should play today.
---
Resident Evil 7: Biohazard review
Resident Evil 7 was a revival for a series that found itself on life support. With its shift to first-person combat and horrifyingly intimate setting, Resident Evil 7 was an incredible return to form.
---
Resident Evil 8 Village review
Resident Evil Village continued the Ethan Winters storyline and upped the drama and carnage in just about every way possible, making this one of the most entertaining series installments in years.
---
Why we love the Spencer Mansion
27 years on from its debut in Resident Evil, we explore why the legendarily labyrinthian Spencer Mansion is still the most famous (and most effective) haunted house in video game history.
---
Let's go back to where it all began. Series creator Shinji Mikami sits down with Retro Gamer down to look back on the making of the original Resident Evil and 27 years of survival horror.