6. Mass Effect trilogy
Formats: PC, Xbox One, Xbox 360
Release date: Mass Effect - 2007, Mass Effect 2 - 2010, Mass Effect 3 - 2012
Average play time: 147 hours
Average cost: $29.99
Cost to player: $0.20 per hour
BioWare has built its reputation around epics. It creates worlds on a huge scale, with sweeping themes and incredible characters. One thorough pass through the whole trilogy will run well over 100 hours. Just one of the three can be plenty enjoyable to play over and over, but the trilogy has been out for long enough that you can pick up the entire set for cheap. As with any RPG, you can switch up Shepard's class and playstyle when you revisit the game, but it's even better to try a new take on the story. There are critical choices you can make in each of the games, so you can see how each narrative path pans out. Who do you romance? Who do you save? Do you play it nice or as a jerk? So many options, so many space adventures to be had, so much money to be saved.
7. Animal Crossing: A New Leaf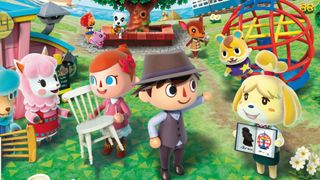 Formats: Nintendo 3DS
Release date: 2013
Average play time: 406 hours
Average cost: $19.99
Cost to player: $0.05 per hour
The great thing about the Animal Crossing games is that, no matter which one you want to play, it promises many hours of joy. You take on the role of mayor for an adorable town of animals, but the game doesn't care much what else you want to do. It's a lovely, meandering experience that lets you collect seashells, decorate your house, and just hang out with your critter friends. Since life in Animal Crossing happens in real time, you can see the seasons change and the weather. The original is only on the GameCube and can be hard to track down, but thankfully New Leaf brings hundreds of hours of joy for Nintendo 3DS owners.
8. The Binding of Isaac: Rebirth
Formats: iOS, Nintendo 3DS, Nintendo Switch, PC, PlayStation 4, PlayStation Vita, Wii U, Xbox One
Release date: 2014
Average play time: 114 hours
Average cost: $14.99
Cost to player: $0.13 per hour
Gaming on the cheap isn't necessarily about leisurely relaxing. If you want endless hours of challenge that you'll play many times over, then your obvious choice is The Binding of Isaac. Part of the beauty of a rogue-like is that, thanks to randomly-generated levels, each time you try a playthrough is a different experience. And considering how often and easily you might die trying to finish the whole thing and uncover all of its secrets, you will play it many, many times over.
9. Stardew Valley
Formats: Nintendo Switch, PC, PlayStation 4, Xbox One
Release date: 2016
Average play time: 158 hours
Average cost: $14.99
Cost to player: $0.09 per hour
Like with Animal Crossing, Stardew Valley lets you wind your way through small town life. In the real world, it takes years and years to build a successful farm, to forge lasting friendships, and to fall in love and get married. It isn't quite that long with Stardew Valley, but more than 100 hours of happy relaxation is still impressive. Even once you've settled into a contented life for your little avatar, there's still ever more crops to grow and animals to raise.
10. Threes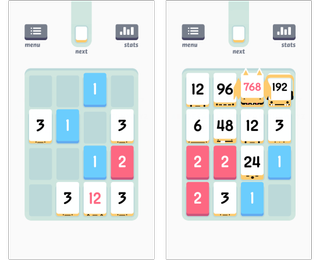 Formats: Android, iOS, Xbox One
Release date: 2014
Average play time: 30 hours
Average cost: $2.99
Cost to player: $0.10 per hour
Mobile titles are actually one of the best investments you can make for your gaming budget. Threes is the perfect example. The beauty of an arcade game is the pursuit of an ever-higher score, which means you are never truly finished. So, Threes is a long-term investment. If you wind up clocking in with 30 hours pushing for that ever-elusive better score, you've already got a value of 10 cents per hour. That's a steal.