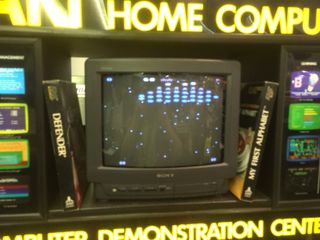 A blast from the past
Im one of the most enthusiastic retro gamers youll meet, but even I have a thing or two still to learn. For example, I know surprisingly little about the Atari era, mainly because it was over before I could read. Thats why the collection of Atari games, consoles, and memorabilia at the 2015 Game Developers Conference is so impressive. Run by the Videogame Museum, there is an invaluable collection of Atari history on display at GDC this year, and it appears to only be a small fraction of what the organization keeps in its Texas base. Its like a window into a world I never really knew until now.
I snapped a ton of pictures of pristine game boxes and advertisements, along with some insanely old arcade units of multiple variations of Pong. Alongside that are some even more obscure collectibles like shirts, Halloween costumes, and buttons aplenty. Click on to see some of the incredible stuff.