50 Craziest Deleted Scenes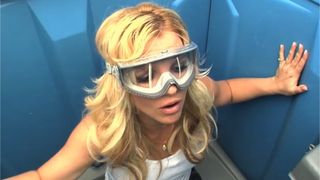 Jackass 3D (2010)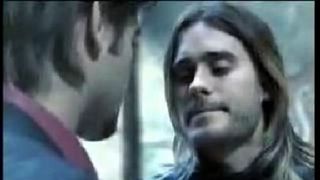 Phone Booth (2002)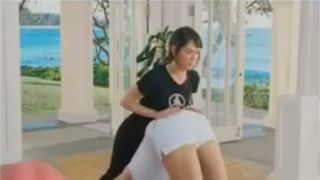 Forgetting Sarah Marshall (2008)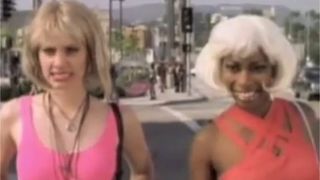 Jay And Silent Bob Strike Back (2001)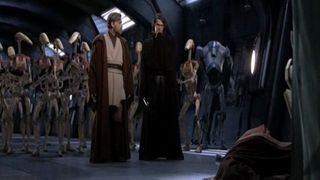 Star Wars: Episode III Revenge Of The Sith (2003)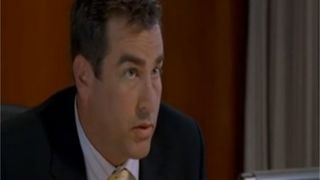 Step Brothers (2008)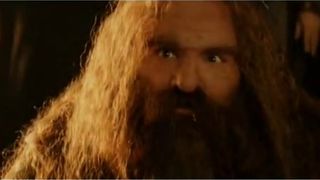 Lord Of The Rings: The Return Of The King (2003)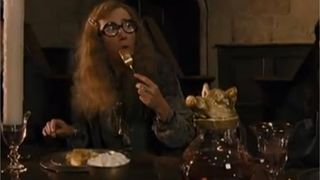 Harry Potter And The Order Of The Phoenix (2007)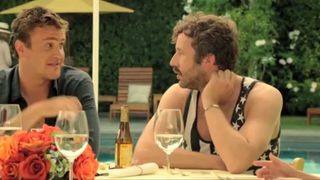 This Is 40 (2013)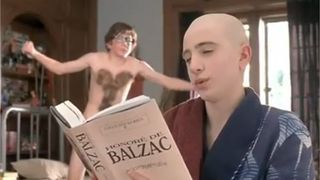 Austin Powers In Goldmember (2002)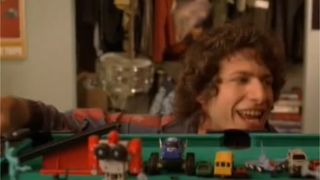 Hot Rod (2007)
The Scene: Rod (Andy Samberg) plays with his toys (it involves a soaring motorcycle and a dinosaur eating a robot) only for Kevin (Jorma Taccone) to interrupt.

Why It Was Cut: It very almost made it into the film (it got so far that it was used in the trailer), but we're guessing it was just a little too crazy to make the cut.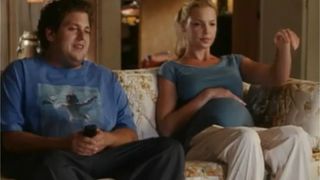 Knocked Up (2007)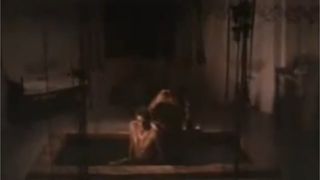 Spartacus (1960)
The Scene: It's crazy this deleted scene even got shot in the first place considering its raunchy content.

Crassus (Laurence Olivier) and Antoninus (Tony Curtis) take a bath together and discuss the difference between eating snails and oysters – a thinly veiled hint at gay sex.

Why It Was Cut: It was just a little too racy for the '60s.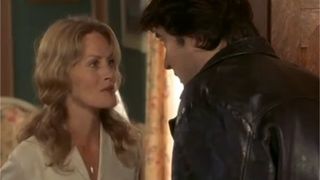 High Fidelity (2000)
The Scene: It's not so much the content of this one that's crazy, but more the fact that it's crazy it was cut from the film.

It's one of the strongest scenes in the book, as Rob (John Cusack) goes to buy some records from a bitter housewife (Beverly D'Angelo).

Why It Was Cut: Probably because it was too much of a downer, as it offers a glimpse into a rather depressing future for Rob.

Shame, D'Angelo's fantastic.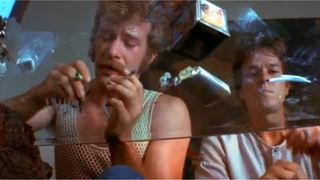 Boogie Nights (1997)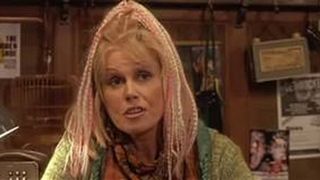 EuroTrip (2004)
The Scene: The backpackers encounter a Dutch hostel where the rainbow-haired clerk (Joanna Lumley) makes it sound like the kind of torture chamber you'd find in, well, Hostel .

Why It Was Cut: We're guessing they didn't have room for any more European craziness in the film – though they did make a place for it during the closing credits.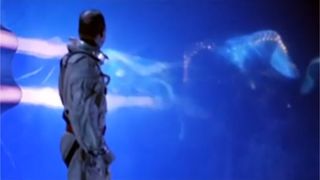 The Abyss (1989)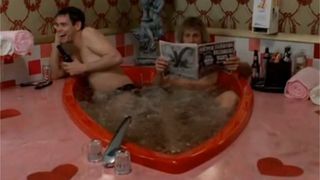 Dumb & Dumber (1994)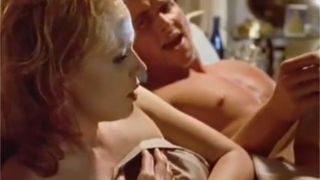 American Psycho (2000)
The Scene: "I have a promotion coming, I don't want to get AIDS!"

Courtney (Samantha Mathis) berates Patrick (Christian Bale) for not putting a condom on properly. But she's messed with the wrong guy as Patrick keeps going without her.

Why It Was Cut: Any scene in which two characters keep shouting the word "ejaculate" should've been left in, in our opinion.

Sadly, there must have been a limit to how many times Bale was allowed to have his shirt off in a scene. Hello, cutting room floor.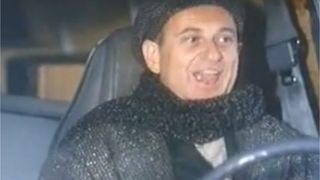 Home Alone (1990)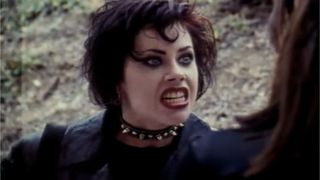 The Craft (1996)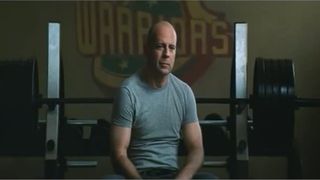 Unbreakable (2000)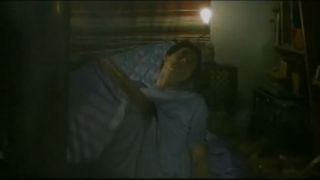 Donnie Darko (2001)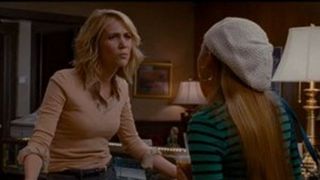 Bridesmaids (2011)
The Scene: A raucous extended version of the one-upmanship bitch-fight between Annie (Kristen Wiig) and a teenage customer.

It goes on. And on. And on. And still ends with that well-placed C-bomb.

Why It Was Cut: Though hilarious and equipped with some brilliantly catty put-downs, the scene's just too long for an already-long film.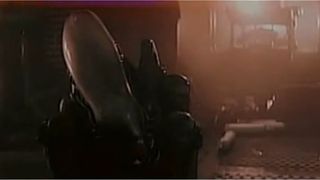 Alien (1979)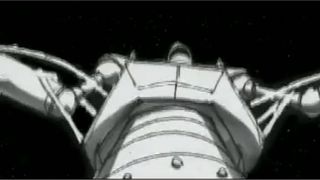 The Iron Giant (1999)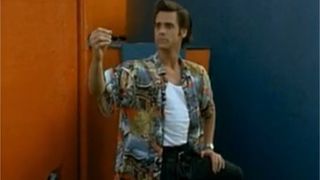 Ace Ventura (1994)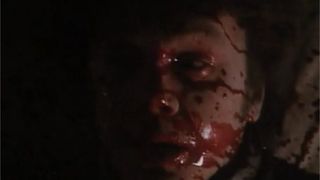 Jacobs Ladder (1990)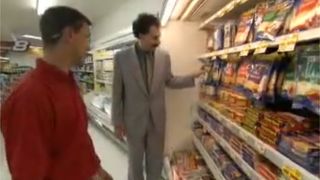 Borat (2006)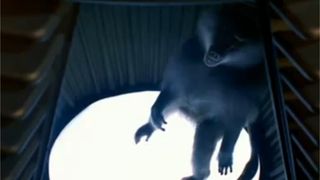 The Fly (1986)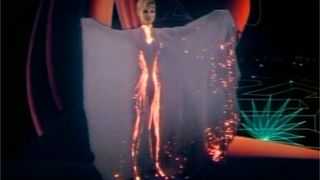 Tron (1982)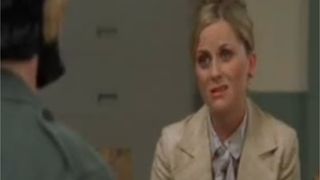 Anchorman (2004)
The Scene: Robbers with silly masks hit a bank, only to have their outfits critiqued by Amy Poehler's clerk.

Why It Was Cut: An entire subplot was removed from McKay's film involving a Symbionese Liberation Army-style band of bank robbers, and this was part of that subplot.

You can find it all in its full as short film Wake Up, Ron Burgundy on Anchorman 's DVD.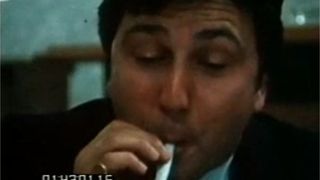 This Is Spinal Tap (1984)
The Scene: In one of the many sliced and diced improvised scenes from Rob Reiner's mock doc, this one's a rough gem.

Chauffeur Bruno Kirby is invited to smoke marijuana with the band, engage in a little blow-back action with a groupie and then strip down to his pants.

Why It Was Cut: There was so much improvisational gold mined out of Spinal Tap that something had to go.

Sadly, this was one of those things.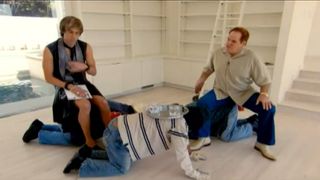 Bruno (2009)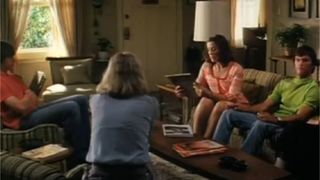 Almost Famous (2000)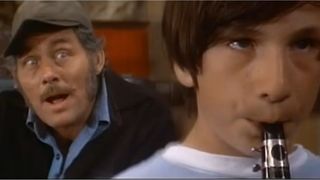 Jaws (1975)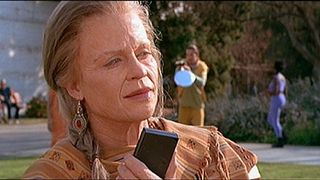 Terminator 2: Judgment Day (1991)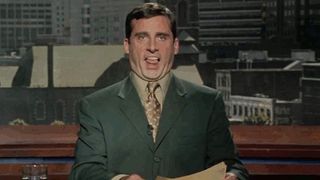 Bruce Almighty (2003)
The Scene: Using his new Godly powers, jealous news anchor Bruce (Jim Carrey) sets Evan (Steve Carell) on fire.

Because arson (and especially divine arson) is always funny.

Why It Was Cut: This one probably cut a little too close to the bone.

Making Evan speak gibberish = funny. Setting him on fire = lawsuit.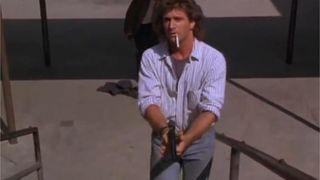 Lethal Weapon (1987)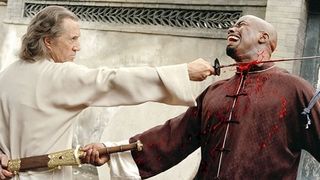 Kill Bill Vol. 2 (2004)
The Scene: Frankly, it was crazy that this scene was cut at all, it's that cool.

Bill (David Carradine) is challenged to a street duel by Michael Jai White.
And boy do they duel.

Why It Was Cut: According to the IMDb trivia page, the scene was cut due to pacing issues.

We're still waiting for Tarantino's long-promised complete Kill Bill cut (which would combine both films). Hopefully when that arrives, this will be reinstated.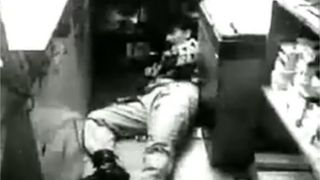 Clerks (1994)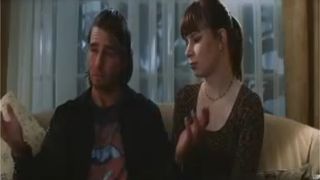 Magnolia (1999)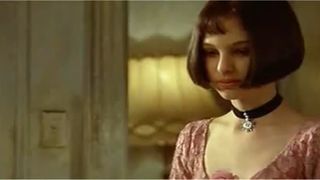 Leon (1994)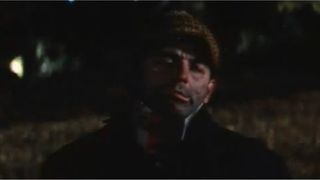 Ghost Busters (1984)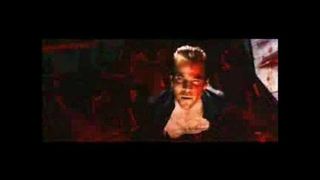 Blade (1998)
The Scene: In an alternate ending scene, evil vamp Frost (Stephen Dorff) transforms into a massive, bloody, globular monstrosity that just sort of swirls around.

Blade's reaction? He merely waits for Frost to randomly absorb some vamp poison.

Why It Was Cut: It's about as anti-climactic as you can get, especially after the kick-ass action of the first 90 minutes.

Then there's the fact that the CGI is absolutely awful…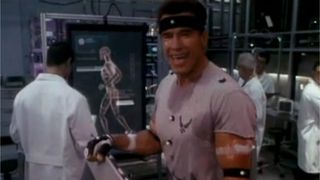 Terminator 3: Rise Of The Machines (2003)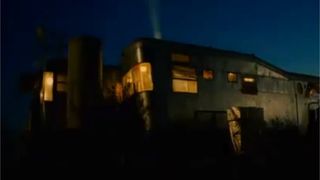 Hancock (2008)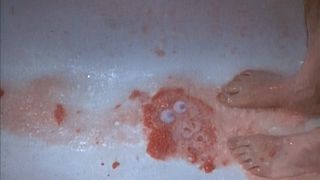 Who Framed Roger Rabbit (1988)
The Scene: When Eddie (Bob Hoskins) is shipped off to Toontown, this deleted scene shows him returning, only to find his face is now covered in some sort of terrifying cartoon pig mask.

Horrified, Eddie jumps into the shower with some turpentine, which he uses to flush the pig-face down the drain…

Why It Was Cut: No doubt Christopher Lloyd's terrifying villain filled the 'scare' quota in Roger Rabbit , meaning this particularly grisly sequence just had to go.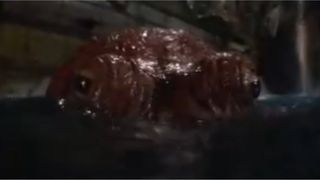 The Goonies (1985)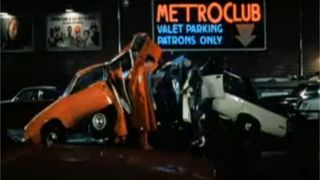 Superman IV: The Quest For Peace (1987)