20 Exciting Cannes 2010 Rumours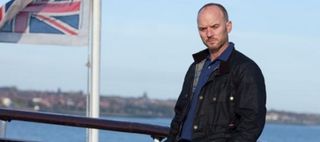 Route Irish
The Rumour: Grumpy Brit helmer Ken Loach is a fave of the Cannes jury, so don't be too surprised if his latest turns up in competition. It's Loach's turn to look at the situation in Iraq, as a private security contractor sets out to find the truth behind a friend's death on a notorious stretch of road.
Effect On France: The French went nuts for The Wind That Shakes The Barley in 2006, so maybe Loach's latest meditation on conflict will have the same effect.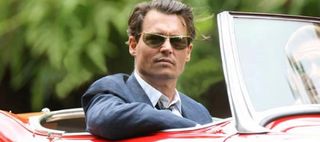 The Rum Diary
The Rumour: With Tim Burton heading the festival jury, it's hard not to see his frequent partner in whimsy Johnny Depp turning up with this adaptation of Hunter S Thompson's sozzled tale of a washed-up hack stuck in a love triangle.
Effect On France: Francophile Depp wows the croisette with general starriness even if the film underwhelms. Journalists try to pump him with info about Pirates 4.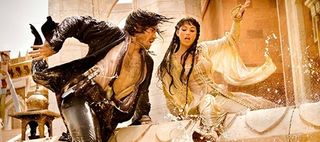 Prince Of Persia: The Sands Of Time
The Rumour : With the videogame adap due to hit cinemas later in the month, we wouldn't be surprised to see Prince Of Persia: Sands Of Time popping up out of competition at Cannes. Gyllenhaal and Arteton should brighten up the red carpet no end.
Effect On France: Scimitar-waving parkour runners scamper up and down the buildings on the seafront, while porn filmmakers desperately try to work out punning rip-off names. "Prince Of Pork Her? Nah, too obvious..."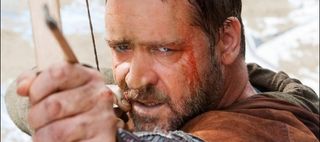 Robin Hood
The Rumou r: It's a very long shot for a competition slot, but Ridley Scott and Russell Crowe's no-nonsense retelling of the Robin Hood story could score a bullseye out of competition. Cannes might just be looking for a 'serious' action movie with a bit of intellectual kudos.
Effect On France: Everything goes bow-and-arrow crazy. Or at least it does until someone makes one too many jokes about men in tights and Russell Crowe lamps them all the way back to Sherwood Forest...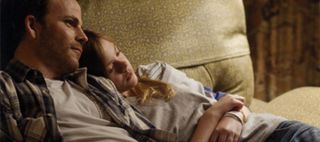 Somewhere
The Rumour: An almost dead cert for inclusion is Sofia Coppola's latest. Not only does she have Cannes form by the bucketload with The Virgin Suicides and Marie Antoinette , but the tale of a bad boy actor living life to excess in Hollywood's Chateau Marmont is tailormade to appeal to festivalgoers keen to enjoy a glimpse of La La Land's dark side.
Effect On France: Fest pseuds pore over the film looking for hidden meaning, while assorted actors loudly proclaim that the lead character isn't really based on them (while secretly implying that it might be..).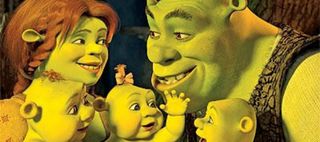 Shrek Goes Fourth
The Rumour: Will Shrek Goes Fourth crop up? Longshot, but the first two adventures of the big green ogre did go down well at the festival in previous years so who knows?
Effect On France: Dreamworks go fairytale crazy, throwing parties filled with costumed princesses and men sweating to death in foam ogre suits. Mike Myers does comedy voices in the press conference, looks sheepish the rest of the time.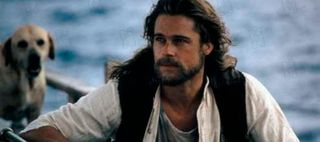 The Tree Of life
The Rumour: If it's all finished in time, then T he Tree Of Life will be at the festival. There, said it. The chance of Cannes passing up on the chance to shoehorn in the latest from Terence Malick are so tiny you'd need an electron microscope to spot it.
Effect On France: Everyone goes crazy for the dreamy '50s-set family drama. Brad Pitt and former jury president Sean Penn make a splash on the red carpet. Everyone wonders where the notoriously publicity shy Malick is...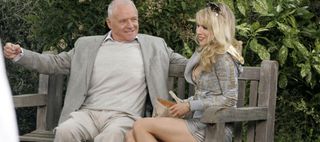 You Will Meet A Tall Dark Stranger
The Rumour: Another one to file under safe bet. Woody Allen and Cannes go together like hungover film hacks and parties with a free bar. The shock would be if his latest musings on dysfunctional families and their love lives didn't feature...
Effect On France: Akin to a nuclear bomb going off on the Riviera. The Woodster's only gone and cast France's first lady Carla Bruni in it, so the premiere's going to be crawling with lifestyle and politics hacks too. Especially if her hubbie turns up...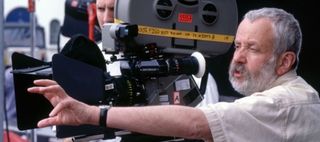 Another Year
The Rumour: Mike Leigh's another Brit helmer with a great Cannes pedigree (he bagged the Golden Palm in 1996 for Secrets & Lies ). With the likes of Imelda Staunton and Jim Broadbent in the cast, Another Year sweats quality, but there's no guaranteeing that it'll emerge from the editing room in time for the fest.
Effect On France: Respectful admiration. Don't expect a run on comedy Leigh-esque beards in tribute or anything.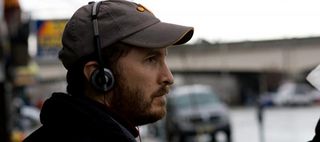 Black Swan
The Rumour: We'd love to see Darren Aronofsky's supernatural thriller about ballet dancers at Cannes, just love to, but it might be a tough squeeze. Still, it does sound like the kind of dark and strange flick that Tim Burton might like, so you never know...
Effect On France: The rest of the world loves the fact that this could be Winona Ryder's proper comeback film. The French love the fact that it's an English-language film with Vincent Cassell in it...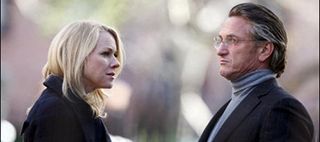 Fair Game
The Rumour: Doug Liman's never really felt the Cannes love before, but this might just be the film to change all that. The factual account of the Bush administrations attempts to smear a journalist who crossed them over Iraq seems tailormade to appeal to liberal jury sensibilities... even before they realise that it stars festival favourite Sean Penn.
Effect On France: The cheese-eating surrender monkeys take to their hearts a movie that shows George W Bush's boys in a bad light. Freedom fries be damned!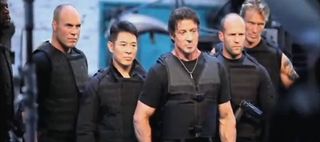 The Expendables
The Rumour: Maybe just too early to squeeze this in out of competition (it's down for an August release date) but Sylvester Stallone's Wild Geese -esque thriller about mercenaries out to overthrow a South American dictator would keep happy anyone whose highlight of last year's Cannes was Inglourious Basterds ...
Effect On France: Stallone, Arnold Schwarzenegger, Bruce Willis, Mickey Rourke, Dolph Lundgren and Eric Roberts all in the same movie? Everyone wanders around in a daze convinced it's the 1980s again...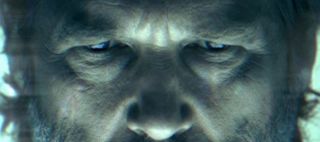 Tron Legacy
The Rumour: The chances of this turning up in its entirety are wafer thin (it's not due out until December) , but maybe, just maybe, Disney will go digi-crazy and screen an unseen chunk of it (if nothing else it'd give Jeff Bridges a chance to test drive his post-Oscar cred at the festival's parties). Hey, we can dream, right?
Effect On France: Bikes roar up and down the seafront pretending to be light cycles. Traditional Cannes bathing beauties run for cover as sandy frisbee fights turn just a little too serious...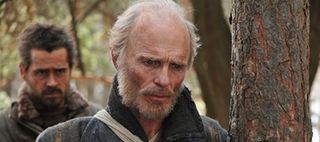 The Way Back
The Rumour: Peter Weir's first flick since Master And Commander (2003), The Way Back looks like a juicy mix of action and drama. A bloke-heavy cast including the likes of Colin Farrell, Ed Harris and Mark Strong fill out the story of prisoners attempts to flee a Siberian Gulag in 1940 and make their way back to civilisation.
Effect On France: Spying a potential fashion trend, clothes junkies don furs and snow-gear. After two deaths from heat prostration in the May sun, the trend quickly shrivels up.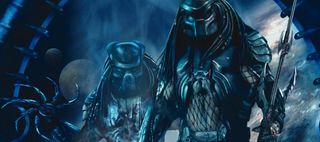 Predators
The Rumour: Wouldn't it be good if this was done in time for last minute inclusion out of competition, eh? C'mon, what film festival isn't going to be livened up no end by giant spear-waving aliens facing off against space grunts? The trailer looks great – surely they can rush post-production just enough to get a finished version to Cannes?
Effect On France: Half of Cannes gets togged up in camouflage gear, while the other half strap squids to their faces whilst gargling weirdly. Laser pointers sell-out in all stationary shops as people tape three together to make Predator gun sights...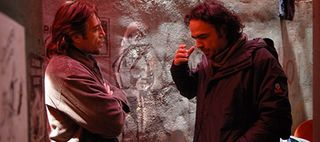 Biutiful
The Rumour: After bagging the Golden Palm and best director gong for his last flick Babel , Alejandro Gonzalez Inarritu is going to be one of the first names pencilled in on the festival's wishlist.
Effect On France: Scuffles break out as every single person in Cannes claims to have been the first to spot Inarritu's talent way back when Amores Perros was first screened here way back in 2000.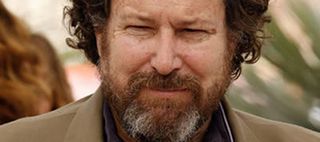 Miral
The Rumour: Another helmer with Cannes form, Julian Schnabel won Best Director here for The Diving Bell And The Butterfly so would probably be keen to bring his latest here. The real-life story of a woman establishing an orphanage in Jerusalem after the 1948 partition of Palestine and creation of Israel, it's swimming in dramatic potential.
Effect On France: Cue serious, impassioned debate about the human cost of the state of the middle-east...while eating free canapes.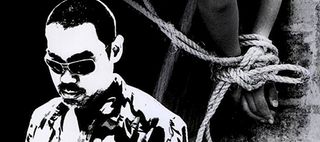 Death Of A Hostage
The Rumour: It's an odd one, but a few sources are tipping Johnnie To's Hong Kong flick Death Of A Hostage as a possible competition entry. Heck, we'd like to see it there – any film which ups Cannes quota of thrillers about hitmen out to slaughter kidnappers is fine by us.
Effect On France: The hitmen-a-likes hired to promote the movie stumble into the territory of the Predator monsters. Mayhem ensues. We make a mint pitching that idea to Hollywood...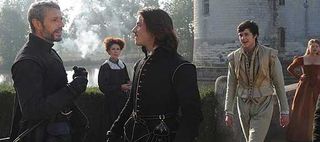 La Princesse De Montpensier/Socialisme
The Rumour: We're cheating here and squeezing in two for the price of one. French filmmaking isn't exactly setting the world alight at the moment so maybe the festival will choose to honour one of its old guard. Both Bertrand Tavernier (69) and Jean-Luc Godard (79) have films that might be ready for inclusion, the former with La Princesse De Montpensier and the latter with Socialism e .
Effect On France: Much braying about the halcyon days of French cinema, while the festival organisers keep their fingers crossed that neither grand old man carks it on the red carpet.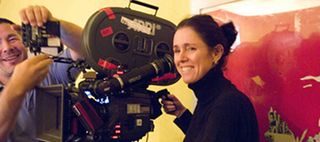 The Tempest
The Rumour: Quality chunks of filmed Shakespeare are thin on the ground so Burton and co might look favourably on Julie Taymor's spin on the Bard's final play. It's got the magic and weirdness that Burton likes, the cast's impressive (Chris Cooper, Ben Whishaw, Alan Cumming, Djimon Hounsou, Alfred Molina) and she's managed to twist the premise so that male magician Prospero becomes female sorceress Prospera played by Helen Mirren.
Effect On France: The locals look on in bafflement as British tabloid hacks ignore the cast's proper thesps and swarm around louche Brit comic Russell Brand, who has a small part in the film. C'est crazee, non?