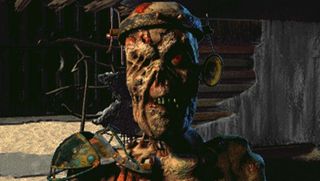 Dont judge an undead by its deformed appearance or hunger for braaaaaaains
Its easy to look at the undead and think theyre nothing but evil. Theyre probably pretty grotesque, quite possibly covered in blood and dirt. Its highly likely they'll try and eat your brains. Its not uncommon to see one turn a family member or two into shambling, flesh-eating husks, resulting in you having to, say, shotgun blast a decaying grandma or grandpa in the head.
We wont deny it: There are a lot of unpleasant undead folks out there... but theyre not all bad! Some try hard to keep hold of their humanity, helping out others on their noble quests, or exacting justice themselves. Some are out for revenge, not the decimation of mankind. Once you think about it, youll see that good zombies arent so hard to come by. Lets take a look at some of our favorites.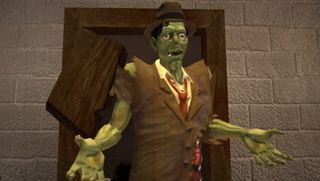 Stubbs (Stubbs the Zombie in Rebel Without a Pulse)
Eddie Stubbs was once just a traveling salesman, trying to make a living. One day, he met Maggie Monday and fell wildly in love. Unfortunately for Eddie, Maggies father didnt like him getting hot and heavy with his daughter. So he did the sensible thing: chased Eddie out of the house and shot him.
Years later, Eddie is resurrected as a zombie and sets out to win Maggies heart. In the course of the game, he does some questionable things--rallies a rabid zombie army, wreaks havoc upon the city of Punchbowl, blows up Maggies fathers house (and then eats Maggies brains)--but he does it all in the name of love. We can all see theres good in there somewhere.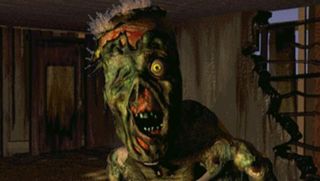 Harold (Fallout)
Having appeared in all three of the main Fallout games, Harolds had plenty of opportunities to put together an impressive "Good Guy Zombie" resume. In the original game, he hooks the vault dweller up with tons of tactical information. In Fallout 2, he asks you to disable a power plant to help save his fellow ghouls.
Sure, by Fallout 3 he has become rooted to the ground by a tree thats grown out of his head. And, yeah, hes (inadvertently) leading a cult of people called Treeminders. But by the time things get that bad, hes also begging you to put him out of his misery and end the madness his followers are causing. A solid dude to the very end.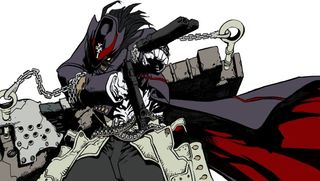 Grave (Gungrave)
In Gungrave, you play as the resurrected Brandon Heat--known as Grave in his undead form. Youve been brought back from the abyss to stop your former colleague, Harry, who has mutinied his way to power and is now using it to suppress and corrupt an entire city.
Grave doesnt really say much to attest his good guy status, but he doesnt need to. Single-handedly plowing through an absurd amount of bad guys and systematically destroying a megalithic organization to take out a tyrant speaks volumes to a not-mans moral fiber.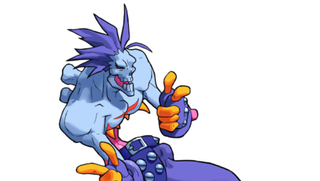 Lord Raptor (Darkstalkers)
If we told you there was a rock star that, at his last gig, killed himself and 100 of his fans, youd probably think that guy was a pretty big jerk. But what if all 100 of those fans died happy? What if they loved this guy so much, being rock and rolled to death by him was really a pretty favorable way to go out?
Thats exactly what happened when Lord Raptor, the undead rock star from the Darkstalkers series, made his foray into the world of the dead. Its definitely a little weird, but his fans loved him--and for them, witnessing this final performance was a thrill. Its a morbid kind of thing, but youve got to admire the self sacrifice.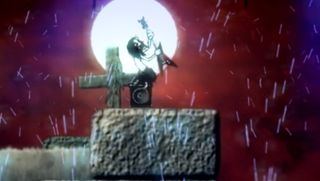 The Dishwasher (The Dishwasher: Dead Samurai)
Whats better at combating legions of evil cyborgs than a hyper-violent dishwasher samurai? An undead hyper-violent dishwasher samurai. When The Dishwasher is brought back to the living by his mentor, hes got one priority: saving the world from robotic evil. How does he do it? Killing by the truckload.
Its not an elegant solution, or even a very nice one, but it gets the job done. And its enough for us to count The Dishwasher firmly on the good guys side. Were going to leave out the part where he kills his own sister. C'mon, she was wearing a mask!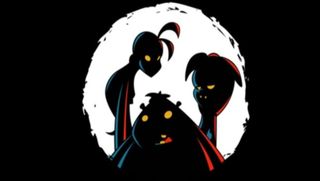 Zack "Half-Pipe" Boyd, Lori "Lefty" Lopez, and Finnigan "Fins" Magee (Teenage Zombies: Invasion of the Alien Brain Thingys)
Alien brains--gray matter equipped with lasers and mind control devices--are assaulting Earth. Theyre killing everything, and humanitys days are numbered. So who better to fight off an invasion of alien brain thingys than three teenage zombies who, besides already being dead, also absolutely love to eat brains?
Its a match made in heaven (or the appropriate zombie equivalent), but still a sizable task. Luckily for humanity, Zack, Lori, and Magee are all stand-up zombies. They save the world with nary a complaint, joyously munching on brains throughout. They even manage to ignore their usual human prey and focus just on the alien invaders.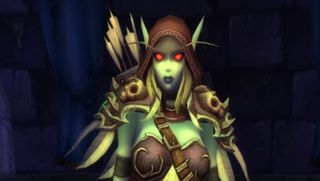 Lady Sylvanas (Warcraft)
When you encounter Lady Sylvanas in World of Warcrafts Undercity, she looks pretty evil. And she definitely has some pretty grim things in her past--a whole career of slaughter under the control of Arthas the death knight, for example. Her proficiency in the very evil-sounding demon magic doesnt help things either.
But it really isnt her fault. Arthas was controlling her mind! And remember: As soon as his grip loosened, she seized the first opportunity to break free, taking a number of other self-aware undead with her. She named them the Forsaken, and she now rules over them. All she really wants is to do good for her cursed people.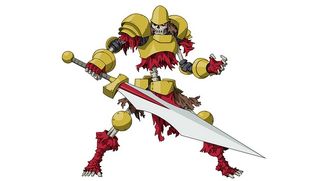 Undead Warrior (Guardian Heroes)
What would you do if you were brought back from the dead by the power of a legendary weapon? If you said, Join up with the wielder of that sword and kick some evil wizard/robot/spirit ass, you would make as benevolent an undead as Guardian Heroes Undead Warrior.
And really, the Undead Warrior deserves credits for being such an obedient zombie. He does whatever the player asks. He just wants to vanquish evil, no matter what it takes. How many humans can you say that about? This guy gets points for being good-natured and easy to work with.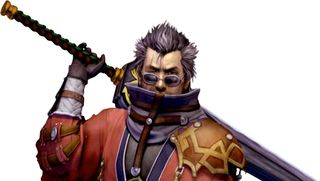 Auron (Final Fantasy X)
Of all the undead on this list, Auron is probably the most admirable. Killed before Final Fantasy X starts, he spends the game as an unsent--a person who cant move on to the next world--because of promises he made to protect Final Fantasy Xs two main protagonists, Tidus and Yuna.
Looking after those two eventually spirals out to involve going to defeat a giant monster named Sin, who is also Tiduss father and one of Aurons best friends. Its a heavy situation for anyone, living or dead, to deal with. Auron takes it all in stride, giving advice, fighting fiercely, and being the partys true leader without complaint. He doesnt even tell his companions about his death until very near the end. That attitude, plus saving the world and fulfilling the lofty promises he made to two of his fallen comrades, makes Auron a shoe-in for this list.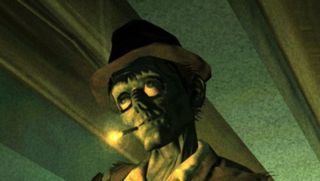 Who did we miss?