We asked you to vote for your favourite screen sci-fi spaceships, and now, here are the results…
Time for another controversy-fuelling SFX countdown, as we present the results of your favourite screen sci-fi spaceships vote.
We had a biggest response to this poll than any other we've ever run (the SFX awards aside, because they're a slightly different case) and it's been fun putting this together and having a poll full of HARDWARE and STARSCAPES rather a lot of glum-looking vampires for once. This is what sci-fi's all about, surely?
So what are you waiting for – get browsing!
Words by: Narin Bahar, Jayne Nelson, Steven Ellis, Alasdair Stuart, Richard Edwards
51 Valley Forge
Silent Running
WHY IT'S GREAT And the Valley Forge is great, which is why we made this a Top 51. We hated seeing this elegant greenhouse in space languishing in obscurity just outside the top 50, so we cheated so we could include it. The Valley Forge was one of a fleet of ships near Saturn that contained the last of Earth's forests in vast geodesic domes (don't ask how anyone on Earth was breathing). It was also the last surviving ship after orders came from Earth to nuke all the forests, but one botanist on board the Forge refused to let his ship mates carry out the order, killing the rest of the crew and kidnapping the ship. (He's not a very bright botanist though… he steers the ship away from the sun then it takes him ages to realise that the reason the plants are dying is the inability to photosynthesise).
WHAT IT MIGHT FAIL ITS SPACE MOT ON Rust, moss on the engines, dandelion clocks clogging up the air recycling systems…
IF IT WERE A REAL VEHICLE IT WOULD BE… One of those barges you see on canals covered in pot plants.
LOOKS A BIT LIKE:
50 Engineers' Ship
Alien, Aliens, Prometheus
WHY IT'S GREAT A truly alien-looking alien ship that looked mightily creepy and mysterious and cavernous when we first saw it back in 1979. Even in 2012, in Prometheus , when we first learned it was an Engineers' Ship (though Engineer is only our term for the aliens) it still looked iconic and wonderfully weird. But the design is not random. It's all part of the none-too-subtle Freudian imagery Ridley Scott inserted into the first Alien movie (with thanks to concept artist HR Giger, who had a thing about willies; one of his most famous pre- Alien paintings was called "Landscape XX" but is better know as "Penis Landscape"). Warning: we're about to get gynecological.
The ship is in the shape of a pair of woman's legs splayed apart. Why specify a woman 's legs? Because the ship has a vagina – or an entrance in the place where a vagina would be if they were legs. Not convinced yet? Then how about the fact that the Nostromo away team enters the ship via the vagina and discover… yep – eggs. Metaphorically, the "mother" ship gives birth to the alien.
WHAT IT MIGHT FAIL ITS SPACE MOT ON Having a gaping great hole in it for a start. There's also evidence of an alarming amount of slime and seepage. Plus any engineer performing an MOT would probably end up with a facehugger kiss as well, so it's not doing itself any favours.
IF IT WERE A REAL VEHICLE IT WOULD BE… A catamaran
LOOKS A BIT LIKE:
49 Asgard Ships
Stargate SG-1
WHY IT'S GREAT As one of the most powerful races that the SGC encountered the Asgard had vessels that were always a force to be reckoned with and would often be victorious even when faced with overwhelming odds. Having an aesthetic which combined Viking iconography and classic space ship lines the Asgard ships were reminiscent of a longships floating in space. Or very big bottle openers.
WHAT IT MIGHT FAIL ITS SPACE MOT ON Satnav and steering are always a bit suspect on the older races' space ships, not exactly MOT busting but certainly irritating on longer journeys.
IF IT WERE A REAL VEHICLE IT WOULD BE… A Volvo
LOOKS A BIT LIKE:
48 USS Enterprise NCC-1701-B
Star Trek: Generations
WHY IT'S GREAT This incarnation of the Enterprise was a member of the Excelsior class; the original ship of that name being so awesome that a whole class got named after it. Big, sleek and majestic, this was a ship that turned heads wherever it went. Famous for being the ship that took Captain James T Kirk on his last voyage, but we won't hold that against this unsung member of the Enterprise alumni.
WHAT IT MIGHT FAIL ITS SPACE MOT ON Engineering report: "After Tuesday the ship will sail through any test. Before Tuesday you'd be borked. Everything arrives on Tuesday."
IF IT WERE A REAL VEHICLE IT WOULD BE… The QE2
LOOKS A BIT LIKE:
47 Enterprise NX-01
Star Trek: Enterprise
WHY IT'S GREAT Repeatedly upgraded with the most advanced technology of the time, including phase cannons and photonic torpedoes. Maximum speed was increased from warp 4.5 to warp 5.2.
WHAT IT MIGHT FAIL ITS SPACE MOT ON Almost anything. It was held together as much by the will of its crew as nuts an bolts. It may have (oddly) looked more advanced than it more famous successors, but looks can deceive – as a prototype, teething problems were a-plenty.
IF IT WERE A REAL VEHICLE IT WOULD BE… The Kitty Hawk
LOOKS A BIT LIKE :

46 Romulan Warbird
Star Trek, various
WHY IT'S GREAT The largest and most powerful Romulan spacecraft, it massively dwarfed most ships it came up against, and was nearly twice the size of the Enterprise D.
Designed by Andrew Probert (who worked on the original Battlestar Galactica and Star Trek: TOS ), they were designed to look like large predatory birds.
WHAT IT MIGHT FAIL ITS SPACE MOT ON It's powered by a forced quantum singularity (ie, a black hole). We can't help thinking that's a huge potential against health and safety risk.
IF IT WERE A REAL VEHICLE IT WOULD BE… B2 Spirit Bomber – large, scary, stealthy.
LOOKS A BIT LIKE:
45 Fireball XL5
Fireball XL5
WHY IT'S GREAT Fireball XL5 is just a classic Dan Dare-type rocket ship. For many of a certain age it is the original rocket ship. Designed in a more innocent age, the ship personifies the wide-eyed wonder of the space race and its DNA can be found in the design of many of the iconic vehicles which followed it.
WHAT IT MIGHT FAIL ITS SPACE MOT ON With the XL series having multiple independently operating segments careful owners should be wary of the possibility of a "Cut and Shut."
IF IT WERE A REAL VEHICLE IT WOULD BE… A Hillman Imp or a Morris Traveller
LOOKS A BIT LIKE:
44 SSD Executor
Star Wars Episode V: The Empire Strikes Back
WHY IT'S GREAT Remember the opening to the original Star Wars ? Of course you do. Big, giant, triangular spaceship, eclipsing everything in its shadow. Well, the Executor class ship is that all over again only bigger! Much bigger. And we all know bigger is better. Right? Hell, if S tar Wars had opened with one of these guys the film would be seven minutes longer.
WHAT IT MIGHT FAIL ITS SPACE MOT ON Darth Vader would not allow the ship to fail its MOT!
IF IT WERE A REAL VEHICLE IT WOULD BE… A nuclear-powered Nimitz class aircraft carrier.
LOOKS A BIT LIKE:
43 Lexx
Lexx
WHY IT'S GREAT It's a giant, insectoid, planet-killing, sentient space ship under the sole control of a deputy assistant back-up courier who just wants to get laid. What's not to love about that? ( Insectoid? Hah! It's a massive cock and balls ! And don't try telling me that wasn't deliberate. The show was obsessed with sex – ed. )
WHAT IT MIGHT FAIL ITS SPACE MOT ON Being a bit dim. It's supposed to respond to voice controls, but can be a bit literal in its interpretation: don't say something like, "time to kill," too loudly if you're the captain. Lexx also gets unpredictable and cranky when hungry. Which is often. And can mean more planet-killing.
IF IT WERE A REAL VEHICLE IT WOULD BE… A boat with an outboard motor and a missile launcher.
LOOKS A BIT LIKE:
42 Mothership
Close Encounters Of The Third Kind
WHY IT'S GREAT It's great because, even over 30 years on, it still does what it was designed to do – make us go, "Wow!" Designed by Ralph McQuarrie (most famous for his Star Wars preproduction art) and built by Greg Jein, it was inspired by a oil refinery at night that Spielberg saw while in India. To be honest, it looks more like Cathedral at Christmas, and there's certainly something almost like religious experience taking place at the climax of the movie. It's got one hell of a bass on its sound system as well. You wouldn't want one as a neighbour.
WHAT IT MIGHT FAIL ITS SPACE MOT ON Off-side rear light not working.
IF IT WERE A REAL VEHICLE IT WOULD BE… A tall ship in full sail.
LOOKS A BIT LIKE:
41 The USS Sulaco
Aliens
WHY IT'S GREAT Just look at it. It's big, brash and functional. It looks like a flying gun. And what about all those things sticking out of the front? Are they weapons? Are they antennae? Who knows? But it did look kick ass!
WHAT IT MIGHT FAIL ITS SPACE MOT ON Having everybody on board asleep all the time would create big gaps in any maintenance schedules. All sorts of little things could be overlooked. Like when the Garage can't name any major issues but it still costs you a grand to get the pass.
IF IT WERE A REAL VEHICLE IT WOULD BE… The Ark Royal.
LOOKS A BIT LIKE:
40 Prometheus
Prometheus
WHY IT'S GREAT Because even a Ridley Scott turkey is still a beautiful turkey. The never-ending debate about whether Prometheus is great ( At the Mountains of Madness in space!) or awful ("Run to the side! RUN TO THE BLOODY SIDE!") aside, the Prometheus itself is just lovely. You can see echoes of what would become the Nostromo in its lines, as well as more than a hint of a certain Firefly-class freighter in the variable geometry engines. Most importantly, though, the Prometheus feels functional and real – a working spaceship in a movie that for many barely works. Plus that shot of Janek standing on the cockpit windows as the shields butterfly open is gorgeous.
WHAT IT MIGHT FAIL ITS SPACE MOT ON The problem isn't the ship, it's the people. Because let's face it, naming a ship that's been dispatched to find out if we were made by albino space bodybuilder geneticists after the Titan who was punished with an eternity of daily disembowelment for giving man the gift of fire is so unutterably stupid and portentous that those responsible clearly don't deserve to be in charge of wax crayons, let alone an interstellar spacecraft.
IF IT WERE A REAL VEHICLE IT WOULD BE… One of those SUVs that actually gets more than 16 metres to the gallon.
LOOKS A BIT LIKE:
39 Space Battleship Yamato
Space Battleship Yamato (anime and live action)
WHY IT'S GREAT What isn't great about the words "Space" and "Battleship" in close formation? The Yamato is the definition of badass capital ship, very much in the same vein as the Galactica. She's a tough old bird, like the Galactica and, like the Galactica, she's the canvas on which her crew's dramas to can play out. Also, the imagery of building the last best hope for mankind inside the ruins of one of the largest battleships in history is incredibly powerful.
WHAT IT MIGHT FAIL ITS SPACE MOT ON Well there is the whole space battleship thing. How do you weigh anchor?
IF IT WERE A REAL VEHICLE IT WOULD BE… A space battleship…cos it's a space battleship…in a series…called…Space…Battleship…Yamato?
LOOKS A BIT LIKE:
38 The Event Horizon
Event Horizon
WHY IT'S GREAT It's a Hell cathedral, in space.
What, you want more? Okay, well first, it's a nice functional design that smartly evokes the sort of interstellar ships we've seen a lot before. Secondly it has the same sense of functionality that the Discovery has (long neck is central corridor, marked docking ports, etc) and thirdly, that functionality has had CRAZY rubbed all over it. And, possibly, meat. The thing looks, internally, like a cathedral and a butcher's shop got very drunk and did stuff to one another, and that frankly demented design work helps the movie along immensely.
WHAT IT MIGHT FAIL ITS SPACE MOT ON It's alive and goes to Hell. A lot. Also will replace your usual voicemail with, "WHERE WE'RE GOING WE WON'T NEED…THIS MESSAGE. But just in, case please leave one after the scream, byeeeeee." Oh, and that revolving-globe engine thing? Looks like a potential death trap to us.
IF IT WERE A REAL VEHICLE IT WOULD BE… The Antipope-mobile.
LOOKS A BIT LIKE:
37 Talyn
Farscape
WHY IT'S GREAT It's not really an "it", it's a he. Talyn is a sentient Leviathan/Peacekeeper gunship hybrid that – ahem – mothership Moya gave birth to in somewhat difficult circumstances: he was the result of a genetic testing project while she was in captivity, and ended up having to use his cannons to blast his way out of his mother.
Named by Aeryn Sun after her father, the sleekly-designed Talyn was one of the most advanced ships ever created. Unlike other Leviathans he didn't need a pilot and he even had the ability to heal himself when he took damage. Despite a difficult relationship with Moya he sacrificed himself to save his mother and her crew.
WHAT IT MIGHT FAIL ITS SPACE MOT ON Literally having a mind of its own.
IF IT WERE A REAL (ish) VEHICLE IT WOULD BE… KITT from Knightrider
LOOKS A BIT LIKE:
36 The Gunstar
The Last Starfighter
WHY IT'S GREAT There are two answers to this; the first is… Death Blossom! And then we move on. The second is that the Gunstar isn't just a cool, functional looking ship (HUGE engines! Attached to about 8,000 guns and a cockpit) it's also one of the first CGI ships in the movies. I know, I know, I love practical effects too, but the Death Blossom, even now, is just an amazingly great moment and so much of that comes from how fallible the ship is. It's incredibly tough, it's just not indestructible.
WHAT IT MIGHT FAIL ITS SPACE MOT ON Its polygons are getting on a bit these days.
IF IT WERE A REAL VEHICLE IT WOULD BE… An Audi Quatro. Possibly with a TRON paint job.
LOOKS A BIT LIKE:
35 The Destiny
Stargate Universe
WHY IT'S GREAT For a start? Steampunk Stargate . Then there's the fact that Destiny is a city-sized spaceship as opposed to Atlantis that's a city-shaped spaceship. Then there's the gloriously ramshackle design: I mean, the Destiny has a pavilion! A PAVILION! There's got to be a shuffleboard deck and a cricket pitch in there somewhere too, right? Plus the fact that she refuels by diving through the centre of stars is just awesome .
WHAT IT MIGHT FAIL ITS SPACE MOT ON Well, it's older than this version of human civilisation, and there are those bits open to the vacuum of space. Oh, and the zealous race of aliens in ceaseless pursuit of it make popping to the shops a bit awkward.
IF IT WERE A REAL VEHICLE IT WOULD BE… A stagecoach
LOOKS A BIT LIKE:
34 Vorlon Cruisers
Babylon 5
WHY IT'S GREAT The Vorlon cruiser is one of the simplest, and best, approaches to spaceship design ever seen. The mottled skin, tentacles and sneaking feeling that it's actually a giant squid all tie into – and accentuate – the mystery of the Vorlons during those early seasons. Not to mention, it looks threatening as all hell. Not just a clever design, but a truly alien one.
WHAT IT MIGHT FAIL ITS SPACE MOT ON It's alive, so would you really want someone checking the oil?
IF IT WERE A REAL VEHICLE IT WOULD BE… Trying to eat the Nautilus
LOOKS A BIT LIKE:
33 Andromeda Ascendant
Andromeda
WHY IT'S GREAT The Andromeda Ascendant was the last remaining ship of a fallen empire and as such was unique in being a technologically advanced vessel in a galaxy fallen on hard times. A well-armed battleship, she was usually the toughest and most powerful ship in any situation in which she might find herself. She did however look a bit like a giant pretzel, if you like that sort of thing.
WHAT IT MIGHT FAIL ITS SPACE MOT ON An overly emotional AI mooning over the captain when she should be checking the oil pressure. Also the ship is ancient and probably well outside of warranty, but her age may make her exempt from an MOT test anyway. Getting parts could be an issue.
IF IT WERE A REAL VEHICLE IT WOULD BE… HMS Victory or some other classic warship out of time
LOOKS A BIT LIKE:
32 UD-4L Cheyenne-class Dropship
Aliens
WHY IT'S GREAT Have you SEEN the thing?! Firstly, it looks almost exactly like what you'd imagine the mutant, steroidal offspring of an Apache gunship and a tank would look like in the future. It's squat and muscular and nasty and when those magnificent and completely aerodynamically hilarious missile pods deploy? It's like a dog showing you its teeth. The thing looks big and tough and capable. It's the perfect visual summation of the Marines; all go, no quit, knives, sharp sticks and all. For all the good it ends up doing poor Ferro and Spunkmeyer…
WHAT IT MIGHT FAIL ITS SPACE MOT ON Aside from its occasional tendency to carry acid-blooded killing machines as stowaways, there's maybe the small problem of those missile pylons tearing off the second you deploy them in atmosphere and the dropship becoming a really exciting looking brick, with all the aerodynamic qualities that go with that.
IF IT WERE A REAL VEHICLE IT WOULD BE… A tank. With helicopter blades. Because it's just that badass.
LOOKS A BIT LIKE:
31 SHADO Interceptors
UFO
WHY IT'S GREAT Because it's like an angry sports car, that can travel through space and has a missile for a nose. Some of the UFO vehicle designs were a bit… wacky, but the interceptors looked absolutely brilliant. Also deploying the pilots down a slide was just top. We can only hope at least one went "Wheeeee!" every time they were scrambled.
WHAT IT MIGHT FAIL ITS SPACE MOT ON The whole one-missile thing puts an unfair amount of pressure on the pilot. Plus the targeting computers are clearly old Imperial surplus. Or possibly just an exciting picture of a targeting computer. Whichever, they're not that accurate.
IF IT WERE A REAL VEHICLE IT WOULD BE… A midget sports car. With a missile launcher on the bonnet.
LOOKS A BIT LIKE:
30 The Cygnus
The Black Hole
WHY IT'S GREAT Because it's so gloriously impractical. Who in their right mind would want to build something a fragile as the Crystal Palace in space? And then park it near a black hole where the gravitational forces must be phenomenal? It's like building a house of cards in an earthquake zone.
But it looks wonderful. Especially the first time it illuminates – putting turning on the Christmas lights at Oxford Street to shame. A massive, steampunk folly before the term steampunk had even passed into popular culture, the Cygnus is by far the best thing about the movie.
WHAT IT MIGHT FAIL ITS SPACE MOT ON Cracked and scratched windows every time. Can you imagine having to clean the bloody things?
IF IT WERE A REAL VEHICLE IT WOULD BE… The SS Great Britain
LOOKS A BIT LIKE:
29 Borg Cube
Star Trek, various
WHY IT'S GREAT Capable of transwarp speeds, Borg cubes are heavily armed and protected by a number of defensive systems. They are designed to remain operable even if up to 78% of the ship is destroyed. Best of all, they are visually unlike any other ship, and look really cool. The Borg sphere as pretty nifty as well, but we've sadly yet to see Borg dodecahedron.
WHAT IT MIGHT FAIL ITS SPACE MOT ON Although extremely destructive – they destroyed 39 out of 40 Federation ships at Wolf 359 – they are apparently easily defeated if the attacker knows enough about Borg ships. Therefore, MOTs should only be attempted by recovering former Locutuses.
IF IT WERE A REAL VEHICLE IT WOULD BE… A Nissan Cube
LOOKS A BIT LIKE:
28 TIE Fighters
Star Wars
WHY IT'S GREAT In a film franchise packed with iconic ships, the TIE (Twin Ion Engine) crafts remain one of the most iconic, with its hexagonal wing design and spherical cockpit.
The TIE Fighter has great speed and maneuverability, which is great, but the downside of this is, well, it's a bit disposable – along with the lackeys who fly them on behalf of the Empire.
WHAT IT MIGHT FAIL ITS SPACE MOT ON They're worryingly flimsy – no hyperdrive, no life support, no shields, no ejector seats. In car terms we're assuming this is most definitely lacking an airbag and basic safety measures. Any slight nick to the wings seems to send them into a spin.
IF IT WERE A REAL VEHICLE IT WOULD BE… The original Mini Cooper – small, nimble, fast, and there's a lot of them
LOOKS A BIT LIKE (Bow-TIE Fighters, geddit?):
27 Voyager
Star Trek: Voyager
WHY IT'S GREAT Voyager is equipped with a number of features that surpass other ships of the time. It was the first ship to be fitted with a class-9 warp drive, allowing for a maximum sustainable speed of warp 9.975. It's equipped with bio-neural gel packs for increased processing speed, and carries an Emergency Medical Hologram programmed with a library of more than five million treatments. The nacelles also move up and down. Which is nice.
WHAT IT MIGHT FAIL ITS SPACE MOT ON The ship has been upgraded numerous times, often with unforeseen consequences. In particular, the use of a quantum slipstream drive resulted in the ship crashing and most of the crew being killed, until Chakotay and Harry Kim (the only survivors) changed history. The transporters also have a tendency to glitch and combine two life forms into one. And being stuck in the Delta Quadrant it missed numerous 10,000 light year services. Then again, that also means the reminder letters about the MOT never got delivered either.
IF IT WERE A REAL VEHICLE IT WOULD BE… a Lexus.
LOOKS A BIT LIKE:
26 Slave 1
Star Wars
WHY IT'S GREAT Another design classic from that galaxy far, far away, Slave I looks completely unlike anything else in the Star Wars universe – rather appropriate for its loner owner, Boba Fett. (Yes, we know that Jango Fett had it first, but Boba made it his own.) There's an element of art deco to Slave 1's curves, complemented by an impressive array of weapons and the downright weird design choice of making it fly "upright". Also comes with a roomy cargo hold and a big windscreen that gives you a good chance of spotting sneaky smugglers.
WHAT IT MIGHT FAIL ITS SPACE MOT ON Having to rotate through 90 degrees on take off can be disorientating – and could make you vulnerable to attack.
IF IT WERE A REAL VEHICLE IT WOULD BE… Aston Martin DB5 – a timelessly elegant design classic with a few optional extras.
LOOKS A BIT LIKE:
25 SA-23E Mitchell-Hyundyne Starfury
Babylon 5
WHY IT'S GREAT It was the first ship developed in sci-fi TV to explore how Newtonian physics might actually be used in the design of a space fighter craft. But really, just look at it. It's a kick ass little ship and you'd think twice about taking it on. The ship has extreme agility, is heavily armed and later version just increased on it's great all round abilities and versatility.
WHAT IT MIGHT FAIL ITS SPACE MOT ON Those pesky RCT units. The Starfury had 16 of the little engines dotted around its frame for supreme manoeuvrability, but just one blockage in one unit could seriously spoil a pilot's day.
IF IT WERE A REAL VEHICLE IT WOULD BE… A small over-powered dune buggy. With guns.
LOOKS A BIT LIKE:
…Or a cut and shut version of:
24 The USCSS Nostromo
Alien
WHY IT'S GREAT It's a tug. Basically it's the space faring equivalent of a pack horse. Not pretty, not elegant, but a tough ship that'll always get the job done.
WHAT IT MIGHT FAIL ITS SPACE MOT ON Being a workhorse of the space-lanes – a long haul vehicle if you will; all the basics would be shot. New suspension, brake pads, oil and air filters, bald tyres, and probably a bit of welding here and there would all be required.
IF IT WERE A REAL VEHICLE IT WOULD BE… A white Ford transit van. Probably with "clean me" daubed in the dirt on its back doors
LOOKS A BIT LIKE:
(aka, Port Talbot in space)
23 SSV Normandy
Mass Effect
WHY IT'S GREAT This is the ship that saved all life in the known universe from destruction by the Reapers. Commanded by human hero Shepard in the three Mass Effect games, it's your home base, your tactical briefing room, your research lab, your flying fortress and more. Launched as the SR-1 in 2183 by the Systems Alliance, blown up and rebuilt by the paramilitary group Cerberus then taken back by the Alliance and retrofitted, by the year 2186 it's the sleekest, fastest ship in anyone's fleet. A Tantalus drive core is cutting edge stealth technology meaning the ship is fast and quiet and can travel faster than light for longer than similar-sized vessels. It's also sleek and pointy and crackles with energy when it initiates a mass relay jump.
WHAT IT MIGHT FAIL ITS SPACE MOT ON Did you read the part above about how Cerberus blew it up? The Alliance retrofit model didn't fair much better either, crash-landing on an unknown world after the battle of the Crucible, so it's held together with gaffer tape and goodwill right now. But even at its peak, the Normandy was rocking an unlicensed self-aware AI which would have raised a frown at the highest levels.
IF IT WERE A REAL VEHICLE IT WOULD BE… A custom Millennium 140 Superyacht.
LOOKS A BIT LIKE:
22 Discovery One
2001: A Space Odyssey
WHY IT'S GREAT Because it's so elegant. Look at that design, at how form and function combine to make something that looks futuristic and awesome and at the same time completely functional. The crew bulb at one end, the engines at the other, the dish in the middle, it's just a simple, graceful, cool looking design.
WHAT IT MIGHT FAIL ITS SPACE MOT ON The satnav responds to every destination that isn't Jupiter with, "Sorry Dave, I can't let you do that." And then kills you. Or if you survive, the only way to reboot the bloody thing is to laboriously pull its big glass bricks out. Rebooting a Windows Vista machine is simpler. And faster.
IF IT WERE A REAL VEHICLE IT WOULD BE… A Rolls Royce
LOOKS A BIT LIKE:
21 Starbug
Red Dwarf
WHY IT'S GREAT Built to last, Starbug has "crashed more times than a ZX81" and still keeps going. The ship also received an upgrade at the hands of a couple of Simulants, who equipped it with laser cannons and got rid of the squeak on the seat tilt control.
WHAT IT MIGHT FAIL ITS SPACE MOT ON Starbug belongs to a model of ship that was withdrawn due to major design flaws. (This may explain its tendency to crash.)
IF IT WERE A REAL VEHICLE IT WOULD BE… a Smart Fortwo (as seen in "Back To Earth")
LOOKS A BIT LIKE:
20 The Heart Of Gold
The Hitchhiker's Guide To The Galaxy
WHY IT'S GREAT Equipped with the revolutionary Infinite Improbability Drive, this is probably the most advanced ship on the list. It can go anywhere in an instant, but may alter reality in doing so.
WHAT IT MIGHT FAIL ITS SPACE MOT ON It's also the most unpredictable, with all kinds of bizarre occurrences whenever the drive is used. The pilot may find themself turned into a bowl of petunias. The Genuine People Personalities of the ship's robots and computers are likely to irritate. (Given the ease with which Zaphod Beeblebrox stole it, security is also an issue.)
IF IT WERE A REAL VEHICLE IT WOULD BE… Concorde
LOOKS A BIT LIKE:
19 Klingon Bird Of Prey
Star Trek, various
WHY IT'S GREAT A versatile warship that could cause maximum devastation with minimum crew; used at various points as a scout, raider and patrol ship, and able to cause lots of damage thanks to its generally high-level firepower.
Designed by Industrial Light and Magic, the Klingon Bird of Prey made its first appearance in Star Trek III: The Search for Spock , where in early drafts of the script it was a Romulan vessel. Although the enemies changed race, the Romulan feather-like hull plating was kept, as was its cloaking device, making it the first Klingon ship to boast such technology, although it wasn't until the sixth film that the ship was able to fire while cloaked.
WHAT IT MIGHT FAIL ITS SPACE MOT ON That weak-spot under the hull – shot through by two blasts of a disruptor in DS9 's "Return to Grace".
IF IT WERE A REAL VEHICLE IT WOULD BE… An Apache helicopter – stealthy and nimble.
LOOKS A BIT LIKE: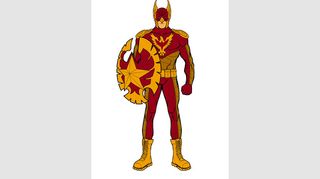 18 USS Enterprise NCC-1701-E
Star Trek: First Contact – Star Trek Nemesis
WHY IT'S GREAT "The most advanced starship in the fleet," according to Geordi. Easily destroys two Borg ships in First Contact (albeit aided by Picard's knowledge of the Borg.) Looks like it should have do faster stripes.
WHAT IT MIGHT FAIL ITS SPACE MOT ON For precision manoeuvring, a joystick is required. It's a bit silly, and likely to break if the operator gets a little overenthusiastic… or pissed off.
IF IT WERE A REAL VEHICLE IT WOULD BE… A Porsche.
LOOKS A BIT LIKE:
17 Star Destroyers
Star Wars
WHY IT'S GREAT The name's probably the big giveaway: there's no hyperbole there, the Star Destroyers really can obliterate entire star systems with their heavy fire power or stamp out rebellions on hostile planets.
Another ILM-designed ship on the list, the dagger-shaped vessels are as much a threat for the 72 TIE Fighters and dozens of AT-ATs and AT-STs they can carry as much as their own onboard weapons (turbolasers, ion cannons and tractor beams).
WHAT IT MIGHT FAIL ITS SPACE MOT ON Nothing. If there was any chance its MOT might fail it'd just vapourise the test centre.
IF IT WERE A REAL VEHICLE IT WOULD BE… A Humvee
LOOKS A BIT LIKE:
16 The White Star
Babylon 5
WHY IT'S GREAT It's purple! Is that enough? No? Okay… The ship combines various races' technologies and gets the best of all of them. It's also over-powered and over-armed and would kick the ass of most of the other vessels on this list. And it's still purple. Not white, oddly.
WHAT IT MIGHT FAIL ITS SPACE MOT ON Being a partially living, organic ship it could get a space cold. Also the crew needs to speak Minbari or nothing will work.
IF IT WERE A REAL VEHICLE IT WOULD BE… Some sort of kick ass fighter aircraft like the F22 Raptor.
LOOKS A BIT LIKE:
15 USS Enterprise NCC-1701-A
Star Trek The Search For Spock – The Undiscovered Country
WHY IT'S GREAT After the destruction of the original refitted Enterprise this ship was basically a ready-made replacement copy. It's almost identical to the ship it replaced and has everything that ship had going for it. (Actually, in the real world, it is the same ship – it's the same model they used for the first three films with the number on the hull changed – so in a way, this is a vote for the redressed Enterprise and it'd carbon copy from the first six films).
WHAT IT MIGHT FAIL ITS SPACE MOT ON The ship would have no trouble passing its MOT. Unfortunately that wouldn't make for plane sailing. This vessel would be riddled with small, yet incredibly irritating glitches; from wobbly chairs to malfunctioning transporters, anything could go at any time.
IF IT WERE A REAL VEHICLE IT WOULD BE… A replica.
LOOKS A BIT LIKE:
14 Shadow Ships
Babylon 5
WHY IT'S GREAT Without doubt the nastiest ships in the list, the Shadows' ships were an exercise in creating terror. They looked like spiders, projected a screaming noise into the minds of onlookers and even when apparently down and disabled could suck the life out of anyone who touched them. They were also armed with a powerful beam that could shear space stations in half and another weapon that could destabilise jump points. Variations on the basic model included the Shadow Scout Ship that looked like a beetle, and the Shadow Fighter which looked like, um, a manatee (maybe the shadows' Google-fu came a cropper with that one… manatees are kinda cute).
WHAT IT MIGHT FAIL ITS SPACE MOT ON Unknown, but did anyone ever investigate the effects of insecticide on Shadow vessels?
IF IT WERE A REAL VEHICLE IT WOULD BE… Outlawed by NATO.
LOOKS A BIT LIKE:
13 Colonial Viper
Battlestar Galactica
WHY IT'S GREAT Along with the X-Wing, this is arguably the definitive space fighter design in sci-fi. It manages that because, like a lot of the other ships on this list, it manages to combine functionality with looking flat out cool. Even in the original series, the Viper looked like a warhorse, a sturdy, solid ship that could take a beating and hand out a worse one. The fact that it launched in the coolest method imaginable, had the ability to reverse thrust on a dime and, as the reboot shows, is insanely manoeuvrable is just a bonus. Not just a design classic, the Viper is a pilot's best friend; rough, tough and ready to go.
WHAT IT MIGHT FAIL ITS SPACE MOT ON A complete lack of indicators or a voice yelling "CAUTION! THIS COLONIAL VIPER IS REVERSING!" when it hits reverse thrust.
IF IT WERE A REAL VEHICLE IT WOULD BE… A Hawker Hurricane fighter plane.
LOOKS A BIT LIKE:
12 Red Dwarf
Red Dwarf
WHY IT'S GREAT Thanks to the "scoop" on the front of the ship – which collects hydrogen from space and converts it into fuel – Red Dwarf can theoretically keep going forever. (It's already been traveling for more than 3,000,200 years, and has survived a radiation leak, being turned into a planetoid by Kryten's nanobots and a highly-corrosive micro-organism.)
WHAT IT MIGHT FAIL ITS SPACE MOT ON A faulty drive plate resulted in almost the entire crew being killed (though this is likely due to human error.) Ship's computer Holly has "gone a bit peculiar" after spending 3,000,000 years alone. The ship's supply of Shake n' Vac has run out, and there is only one After Eight mint left.
IF IT WERE A REAL VEHICLE IT WOULD BE… A garbage truck.
LOOKS A BIT LIKE:
11 USS Enterprise NCC-1701-D
Star Trek: The Next Generation and related films
WHY IT'S GREAT Much larger than the original Enterprise, the 1701-D's saucer section allowed for more than 1,000 crew and passengers, although it did beg the question as to whether it was a good idea for nursery age children to be risking potential death on a daily basis. Even when the saucer section was separated (most notably in the D's final mission when, following an altercation with a Klingon Bird of Prey in the Battle of Veridian III, acting captain Deanna Troi gave the order) the civilians weren't especially well protected - not least because most of the weapons were on the battle section hull.
The Enterprise D boasted 10 phaser banks, 250 photon torpedoes, hundreds of anti-matter mines and a high capacity shield in its armory. The ship also boasted the "captain's yacht", incorporated by designer Andrew Probert. Docked at the bottom of the saucer section almost directly opposite the main bridge, it was never seen in use, presumably for budgetary reasons, but is shown on schematics for the ship.
WHAT IT MIGHT FAIL ITS SPACE MOT ON Parasitic organisms in the warp core that began eating the crew.
IF IT WERE A REAL VEHICLE IT WOULD BE… HMS Victory – the flagship and pride of the fleet.
LOOKS A BIT LIKE:
10 X-Wing Fighters
Star Wars
WHY IT'S GREAT The Rebel Alliance's fighter of choice (you can keep your Y-Wings, B-Wings and A-Wings), the X-Wing is simplicity in motion. Elegant straight lines echo the basic structure of an Earth aeroplane, while the moveable S-foils that give the craft its name help make really cool toy replicas. There's also room for your R2 unit, and they seem mercifully resistant to rust (one was submerged in a bog on Dagobah, but emerged fully flight-worthy).
WHAT IT MIGHT FAIL ITS SPACE MOT ON Targeting computers can struggle to hit thermal exhaust ports at high speeds. Only room for one person. Vulnerable to attacks from behind. Handling becomes nigh-on impossible in Dagobah's atmosphere – and removing the ship from swamps may require assistance from diminutive Jedi masters.
IF IT WERE A REAL VEHICLE IT WOULD BE… Volkswagen Golf. It won't stand out in a crowd, but it does the job and will rarely let you down.
LOOKS A BIT LIKE:
9 The Defiant
Star Trek: Deep Space Nine (and a cameo in First Contact)
WHY IT'S GREAT Surely the toughest ship the Federation has ever built. Armed to the teeth with phase cannons and quantum torpedoes as well as the more commonly-seen phasers. The ship's ablative armour offers protection even when the shields fail. And on top of all that, it has a cloaking device. The Federation may not make a habit of building warships, but the Defiant proves they are more than capable of doing so if required.
WHAT IT MIGHT FAIL ITS SPACE MOT ON The ship was quickly discovered to be "overgunned and overpowered" for its size, and needed drastic modifications to prevent it tearing itself apart. It's also not much fun to serve on – no holodecks, no bars, and only a limited infirmary. It proved vulnerable to a Breen energy-dampening weapon and was destroyed during the Second Battle of Chin'toka.
IF IT WERE A REAL VEHICLE IT WOULD BE… A Hawk T1
LOOKS A BIT LIKE:
8 Moya
Farscape
WHY IT'S GREAT Looking like something from Earth's prehistoric oceans, Moya is the Gaia of a ship, a mammoth nurturing space goddess of a ship with no armoury and only one defensive manoeuvre – the starburst, aka, "Let's get the hell out of here!" She was a sentient, part-organic Leviathan who escaped from Peacekeeper slavery when she was used as the getaway vehicle by a bunch of political prisoners. She had a symbiotic relation with her four-armed Pilot, who was bonded to her. Onboard maintenance was provided by robotic DRDs who were only a couple of permanent marker pen swipes away from Henry Hoovers. She gave birth (painfully) to Talyn (see 37) who was armed, which was handy.
WHAT IT MIGHT FAIL ITS SPACE MOT ON Dangerously badly-installed pipes that seem to drop and dangle and leak icky stuff whenever the ship was even mildly hit by something. The pilot has a habit of going into indignant sulks as well; though he's usually morally in the right, it can still make things hairy at times.
IF IT WERE A REAL VEHICLE IT WOULD BE… The Rainbow Warrior.
LOOKS A BIT LIKE:
7 USS Enterprise NCC-1701
Star Trek
WHY IT'S GREAT Long before Han Solo's much-loved heap of junk was a twinkle in George Lucas' eyes, the USS Enterprise, with its mission to boldly go where no man had gone before, had inspired a generation. The ship was such a cultural icon that NASA renamed its first space shuttle Enterprise (rather than the less catchy Constitution) after received thousands of letters lobbying for the change.
As well as warp drive technology the ship boasted 14 science labs, an observation deck and weaponry including phasers and photon torpedoes. It had many upgrades and at least two refits and, by the time it was destroyed (Kirk activated the auto-destruct sequence in Star Trek III to stop the ship falling into the hands of the Klingons), it had become the most celebrated starship of its time.
WHAT IT MIGHT FAIL ITS SPACE MOT ON Nothing, so long as Scotty was able to lurk around while it was being tested and step in to fix anything on the fly where necessary.
IF IT WERE A REAL VEHICLE IT WOULD BE… Surely it has to be the Space Shuttle Enterprise – the first of its kind and the shuttle that took its name.
LOOKS A BIT LIKE:
6 Eagle Transporters
Space: 1999
WHY IT'S GREAT The fact that something that's basically the sci-fi equivalent of a minibus has reached so high in a list full of nippy warships and battle cruisers says more about the iconic brilliance of the design than we ever could. It looks both practical and strangely cool, blending curves and corners in a way that really shouldn't work, but does.
WHAT IT MIGHT FAIL ITS SPACE MOT ON We're pretty sure those landing rigs should retract…
IF IT WERE A REAL VEHICLE IT WOULD BE… A National Express coach.
LOOKS A BIT LIKE:
5 The Liberator
Blake's Seven
WHY IT'S GREAT Probably the most advanced ship in the galaxy, the Liberator is significantly faster than the ships of the Federation and is equipped with neutron blaster cannons. The hull is covered in herculanium, a material which is impervious to almost all forms of weaponry. The ship also has a teleport, which is highly sought-after by the Federation. It's such an advanced ship that it's a target for just about everyone, including the extremely intelligent race that built it. It was eventually destroyed by a cloud of corrosive micro-organisms.
WHAT IT MIGHT FAIL ITS SPACE MOT ON Those struts connecting it altogether looks suspiciously flimsy to us… It could also do with a "Flies This Way" information sign, just to avoid confusion and accidentally backing into black holes.
IF IT WERE A REAL VEHICLE IT WOULD BE… the Spruce Goose.
LOOKS A BIT LIKE:
4 Battlestar Galactica
Battlestar Galactica
WHY IT'S GREAT A warhorse of a ship, Galactica is a military grade aircraft carrier equivalent. While so many of the ships on this list are all shiny and white and clean, this is held together with whatever Chief Tyrol could cobble together and blind faith. It genuinely always felt like a ship only just surviving in a desperate situation. The classic series design was so iconic, the new series modified it only subtly and intelligently.
In the new series she is only one of two of the 12 Colonies' Battleships to survive an attack by the Cylons, partly because she's so old she's never had the integrated computer systems installed; disabling these systems is part of the Cylons' strategy. So "Yay!" for stingy Government defence cuts!
More that 1,400 metres long, the Galactica, at its peak, could carry four squadrons of 20 Vipers, launched from the Flight Pops on either side of the main ship. It was also built with siege situations in mind, and if fully equipped and fully functioning, it could maintain a crew of at least 2,800 for several years, It even had battery back-up power.
WHAT IT MIGHT FAIL ITS SPACE MOT ON While solidly built, various factors during Galactica's construction led to the shipyard "cutting corners", with various components not completed to spec. Which is probably less of a problem than all that constant battle damage from Cylon attacks (and on-board espionage).
IF IT WERE A REAL VEHICLE IT WOULD BE… The USS Enterprise (no, not that one, the WW2 US Naval warship that earned the nickname of "The Grey Ghost" after being reported sunk on three different occasions only to survive to fight another battle).
LOOKS A BIT LIKE:
3 The Millennium Falcon
Star Wars
WHY IT'S GREAT Look at it! The coolest ship in the galaxy is made up of numerous design elements that shouldn't really work – willful asymmetry, a visible cockpit, a satellite dish (?!) – but when they come together it's like poetry in a spaceship. It's fast (can your vehicle do the Kessel Run in 12 parsecs?*), highly manoeuvrable in both asteroid fields and Death Stars, and comes with some excellent user modifications, such as removable floorboards that create a convenient hiding place when you're being chased by the law. The ship can also be used as currency when gambling.
(* Yeah, we know that's nonsense.)
WHAT IT MIGHT FAIL ITS SPACE MOT ON The hyperdrive can be a bit glitchy, which may prove problematic if you want to avoid Imperial entanglements.
IF IT WERE A REAL VEHICLE IT WOULD BE… An Alfa Romeo – looks sexy, but notoriously unreliable
LOOKS A BIT LIKE:
(The park and ride at Odd Down in Bath)
2 Serenity
Firefly/Serenity
WHY IT'S GREAT She may look like a plucked parrot and lack the sleek design and elegant stylings of other ships on this list, but the Serenity is still as loveable as a fluffy wee kitten. Perhaps it's because her crew all talk about her as though she's alive (which we're doing too – it's catching!). Perhaps it's because she seems to make sense, not only visually but practically; you can understand easily which bits of her do what, and her interiors reek of realism. Or perhaps it's because she's just as much a part of the crew as the crew themselves.
She's not highly regarded by most people who come across her, however. Clearly Firefly-class ships are just a common-or-garden spaceship design, out of date and out of fashion. Yet Captain Mal Reynolds fell in love at first sight (top picture), and as the series went on, her quirky vehicular charm made us do the same. We were supposed to, by the way: there's a reason the show is named after her classification, and the movie was named for her. She's the (non-)beating heart at the centre of the Firefly universe.
We particularly love the way her interiors have been given Changing Rooms -style makeovers by the crew, from Inara's silk-draped shuttle (who'd have thought such a tiny metal room could be so pretty?) to the flower stencils on the walls of the kitchen (no doubt applied by Kayleigh; we can't really see Mal doing that). Little touches like this helped to turn the spaceship star of the show into an actual home... and wait, that's it, by jove! THIS is why Serenity is so loveable. It's because we can all see ourselves living on her, can't we? Who wouldn't give an arm and a leg for a meal around the table in the galley, eh?
Also, you have to love any ship so relaxed that there are toy dinosaurs on its flight deck. Superb.
WHAT IT MIGHT FAIL ITS SPACE MOT ON The engine's port compression coil has a tendency to pack up, resulting in a whopping great explosion. In the depths of space they're also hard to come by, as Mal found out to his cost in "Out Of Gas".
Also, one thing that's always bugged us about the Serenity are the ladders leading down into the crew quarters. All very ship-like, yes, but if you have to climb up and down a vertical ladder to go to bed at night, you're a bit screwed if you're also carrying a nice cup of cocoa.
IF IT WERE A REAL VEHICLE IT WOULD BE… A Citroen DS 23 Pallas. This is a car many people dismiss as bug-ugly, yet if you get it, you'll see that it's a work of fine, futuristic beauty. The Citroen was styled by French aeronautical engineer Andre Lefebvre and looks as though it could move through space with the same kind of clunky grace as the Serenity.
LOOKS A BIT LIKE:
1 The TARDIS
Doctor Who
WHY IT'S GREAT Where to begin? Bigger on the inside, can go anywhere in time and space and can camouflage itself when it arrives (well, in theory). The interior has regular makeovers (from retro-'60s sci-fi, to mock- Star Wars , to gothic revival, organic oceanic, junk yard and beyond) – and even timber-clad secondary control rooms – but the flight deck has always contained the iconic hexagon central console and some from of moving time rotor. Other rooms include a wardrobe, various bedrooms, a Zero Room, a boot cupboard, a swimming pool and an art gallery, although the Doctor's always ejecting and rearranging rooms so who knows what's inside at any given point.
The real beauty of the TARDIS is that it's quirky and unique, a series of budget-friendly solutions that culminated in something that sent shockwaves through the zeitgeist almost immediately it appeared. The Doctor loves his TARDIS and you clearly do too, placing it at the top of this poll (though we will admit, the top three places were incredibly close).
WHAT IT MIGHT FAIL ITS SPACE MOT ON Chameleon circuit is likely to break. Tends to arrive slap bang in the middle of dangerous situations. Simple problems like jammed switches can have very strange consequences. And the state of temporal grace (a defence mechanism which means guns cannot be used in the TARDIS) has worked only once in the last 49 years.
IF IT WERE A REAL VEHICLE IT WOULD BE… A VW camper.
LOOKS A BIT LIKE: