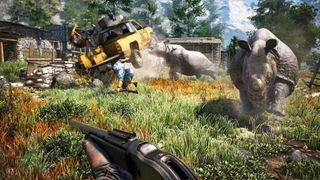 In the mood for Animal Attacks
The Far Cry series is taking things back to the Stone Age in the freshly announced Far Cry Primal with plenty of large, nasty beasties in tow. It's given us a few flashbacks to all of the clawed critters we've had to contend with over the years from animal attacks, so we've endured teeth marks and tetanus jabs to bring you some of gamings really wild shows...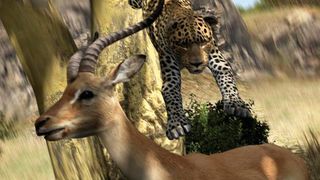 1.) Afrika
Ah, the little safari sim that almost could. Though it never got a UK release, enthused importers were treated to all sorts of marvellous critter-on-critter carnage. Leopard vs gazelle leopard wins! Cheetah vs gazelle cheetah wins! African dung beetle vs gazelle bug wins!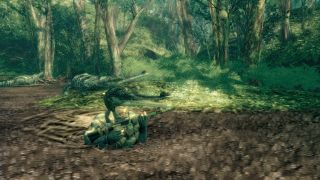 2.) Metal Gear Solid 3: Snake Eater
Wheres Mick Dundee when you need him? Men that shoot hornets from their gobs are pretty scary, but wed rather scrap against The Pain than be dragged to the depths by Snake Eaters gavial. Maybe putting on this croc hat will help Big Boss blend in nope hes been eaten again.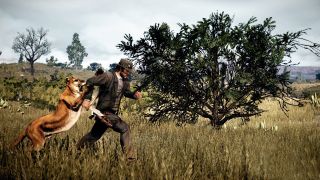 3.) Red Dead Redemption
You know how the West wasnt won? By idling around on John Marstons steed and getting nibbled on by a mountain lion. With wolves, coyotes, boars and bears, there are few safe spots on Red Deads epic map.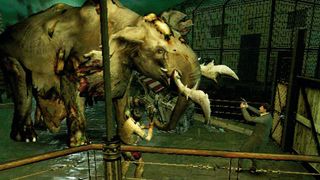 4.) Resident Evil Outbreak File 2
Why oh why would anyone think Raccoon City Zoo was a safe place to see out a zombie armageddon? All 17 people who bought a PS2 network adaptor could enjoy being chased around Undead Centrals animal pens by Oscar the rotting elephant. Dumbo never forgets to kill.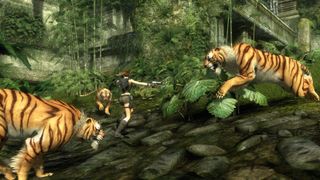 5.) Tomb Raider Underworld
The WWF should lay a panda smackdown on Lara. Chasing a gauntlet in Thailand, Croft happens upon some tigers, and unlike rejigged Greedo, were sure she shoots firsts. A few big cat bites arent worth making Tiggers extended family extinct over.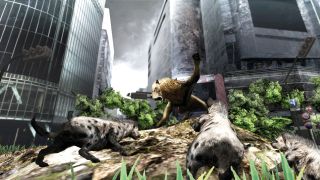 6.) Tokyo Jungle
Sika deer READY! Pomeranian READY! THREE! TWO! ONE actually, forget it. A lioness has eaten both of them. In SCE Japans world, humankind has been wiped out, leaving the Earths concrete jungles at the mercy of Mother Nature in this circle of death sim.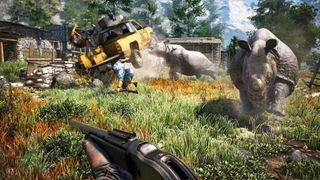 7.) Far Cry 4
If Babar taught you anything (other than elephants look surprisingly svelte in lime green suits), its that you should never trust a rhino. Aside from irritable snow leopards and peckish birds of prey, Far Cry 4s gorgeous Kyrat is also home to the grumpiest rhinos since Lord Rataxes.
8.) Cabelas Survival: Shadows of Katmai
Imagine the day when Cabelas Lets Protect Endangered Species debuts. Expect it to hit stores the same day as Call Of Duty: World Peace Edition. In the meantime, help a pilot fend off cougars in Cabelas first third-person adventure.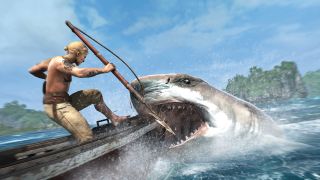 9.) Assassin's Creed 4: Black Flag
Uh, Kenners, mate? Youre going to need a bigger life boat. Edward may be a top Assassin, but go fishing with too few harpoons and the pirate will end up as elevenses for Mr White. Jaws would be so proud.