Fast Facts:
Game of Thrones season 7 release date: Summer 2017
Directors: Alan Taylor, Jeremy Podeswa, Mark Mylod, Matt Shakman
Cast: Alfie Allen, John Bradley, Gwendoline Christie, Emilia Clarke, Nikolaj Coster-Waldau, Peter Dinklage, Nathalie Emmanuel, Aidan Gillen, Iain Glen, Kit Harington, Lena Headey, Isaac Hempstead-Wright, Conleth Hill, Rory McCain, Sophie Turner
Writers: TBA
Update - January 13 - Game of Thrones 8 starts filming in September, and an old character returns
You all know that there are two seasons of Game of Thrones left, right? Game of Thrones Season 7 is due in summer 2017, but HBO has already set a date for the filming of GoT8. Expect that to start in September, and expect it to be six episodes long (likely with a feature-length opener AND finale). What does that tell us? Well, it certainly implies that 7 and 8 will feel like one long season, with a big break half way through. That's no surprise - it's all about tying up plot threads and resolving character journeys now. Oh, and great big battles too. What we know for sure is that there are only 13 episodes of Game of Thrones left in total, which is a sobering thought. Speaking to NME, Liam Cunningham - who plays Ser Davos - says: "That's seven episodes and then we start [filming] again in September and there's a final six." This also implies we'll see Davos in S8, so don't expect his demise in season 7...
Also this week, Kit Harrington has been extensively photographed (by fans) while filming scenes in Iceland. This is where they do a lot of 'north of the wall' filming, but - before you jump to too many conclusions - it was also where they shot the fight between Brienne and The Hound near the Eyrie. Hot rumors suggest it's a battle between Snow's forces and the Whitewalkers, but it's the King in the North's allies that interest us most. Harrington has been spotted with the actors who play Thoros of Myr and Gendry (remember him? The bastard son of Robert Baratheon), suggesting they're assisting in some way. We also know The Hound is with Thoros and The Brotherhood Without Banners so... is he joining forces with Jon Snow too?
Look, it's just a bunch of actors filming in one of Thrones' recurring locations. It could mean anything, but there's definitely a showdown between men and Whitewalkers coming real soon. Thoros is a fire priest (who can bring allies back to life) and Gendry is a master blacksmith and illegitimate son of a King - you'd want them on your side.
Update - January 4, 2017 - Sansa's playing the Great Game, and there's trouble at The Wall
Game of Thrones season 7 continues to leak information, and we've got the latest pics and info right here. As ever, SPOILERS FOLLOW, so if you don't want to know, just skip this section and read on...
Sophie Turner, who plays Sansa, has been speaking about the evolution of her character. While chatting to Vulture, she says: "it's really starting to feel like there is a dark side to her. She's playing the game now, and very ruthlessly." This is in reference to the fact she now has a taste for power, and that she's seriously considering the notion of her and Littlefinger on the Iron Throne. It follows the scene at the end of S6 where the Northern Houses proclaim Jon Snow 'King in the North'. Sansa saved the day at Winterfell, and she's the legitimate heir of Ned Stark... so maybe she wants more power and respect than she's currently getting.
Meanwhile, leaked photos have shown an interesting mix of characters supposedly filming scenes in Northern Ireland. Joseph Mawle, who plays Benjen Stark, has been spotted with (the actors who play) Jorah Mormont and Tormund Giantsbane. It all suggests a big battle against the Whitewalkers, but... if Benjen is involved that leaves two distinct possibilities about where these scenes take place. Benjen isn't allowed to go south of The Wall - the magic weaved into the structure is designed to prevent undead from breaching it - so it suggests a battle north of The Wall. However - and this is a huge one - we know that Bran will break these spells if he crosses The Wall, because he was touched by the Night King. So... does this mean Benjen, Tormund, and Jorah all unite to face the Whitewalkers as they break through Castle Black and into the North? Maybe so.
We wouldn't be surprised, however, if the GoT cast has been told to throw in a few red herrings to keep people guessing, so maybe these actors were just hanging out because they're friends...
Update - December 17, 2016 - New Cersei info, plus Sam, Gilly, and Dorne
Another week, another batch of leaked Game of Thrones season 7 set photos. Needless to say: SPOILERS AHEAD. This week seems to be all about Cersei. In one set of photos she's seen in Croatia, wearing her 'Dark Queen' attire, along with a bunch of soldiers who have adopted a similar penchant for dressing in black. Interestingly, there's a lot of filming done on the castle walls in Dubrovnik, which is where a large chunk of the Battle of Blackwater was shot. Are we going to see another battle in King's Landing? Probably. There's little chance Cersei will simply back down when either Dorne / Highgarden or Jon Snow / Danaerys shows up. Speaking to Mashable this week Lena Headey, who plays her, said: "I just play a woman who is a survivor and will do exactly what a man would do — which is, you know, murder somebody when you're in a war. Maybe just not directly." When asked if there's redemption for Cersei in S7, she simply replies "No. I think that would ruin it." Quite right too.
While we're mentioning Dorne... wow, we're in spoiler territory here. Leaked pics show Pilou Asbaek - aka Euron Greyjoy - arriving in King's Landing. He seems to have formed an alliance with Cersei, and his 'gift' for her is both Yara Greyjoy and Ellaria Sand as prisoners. Very interesting. It does make sense that he'd form an alliance with the Lannisters, after Yara and Theon make it to Danaerys first.
Finally, a bit of Sam and Gilly news. They're filming... some scenes. Leaked pics show them (and baby Sam) wrapped up all warm and travelling, so perhaps the trio are heading back up north to meet Jon Snow.
***Original Game of Thrones season 7 feature continues below***
Game of Thrones season 7 - everything you need to know
Game of Thrones season 7 is due in summer 2017, and filming has begun on HBO's epic interpretation of George RR Martin's violent, treacherous world. No trailers yet, and GoT S7 still doesn't have a firm release date, but we know it'll be later in the year than normal, as a lack of cold weather delayed shooting. However, production is now in full swing on Game of Thrones 7, and leaked plot, character, and location information is coming thick and fast. People are hungry to know what happens next, because by the end of GoT season 6, everything has changed. A Lannister is on the Iron Throne (and a Queen at that!), Daenerys has finally left Meereen and is now on her way to Westeros, and Jon Snow has been declared King of the North. Plus, you know, that whole . To keep you going until the new season, we've compiled everything we know about Game of Thrones season 7 so far, and we'll keep updating it as more is revealed so make sure you check back. And if you need it, here's a refresher for season 6...
Game of Thrones season 7 release date isn't confirmed, but summer 2017 is likely
HBO hasn't announced when season 7 of Game of Thrones will debut in 2017, but we know it will be later than normal. Unlike past seasons, which typically have debuted in April, showrunners David Benioff and D.B. Weiss said season 7 won't arrive until next summer at the earliest, because winter has to get here first.
"We have to shoot in places where there are trees, so we have to wait for the leaves to fall off," Benioff at San Diego Comic Con. "That means we don't finish shooting until February, and there's no way of finishing post. There's no way to get the show out there until summer."
Game of Thrones S7 has already started shooting, but it won't be done until early next year. It sucks that we won't get the next season of Thrones until summer, but it is refreshing to see the show rely more on natural settings instead of just using special effects to simulate winter. Plus, more time to re-binge seasons 1-6!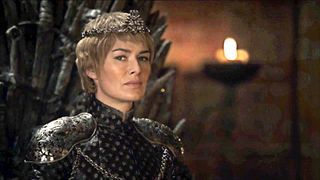 Game of Thrones season 7 episodes will be limited to seven
Winter isn't the only thing that makes time shorter. Game of Thrones is only going to have seven episodes for season 7. Benioff and Weiss said they're looking to do about 13 total episodes for the rest of the show, because that's the total story they have left to tell. In addition, fewer episodes means bigger potential budgets. Given that Battle of the Bastards cost $10-million, we could be seeing even higher price hikes once winter actually arrives. We already know that season 7 contains a battle that will be bigger than the one between the Bastards in S6, making it the largest ever. Although the same number of extras have been called in (500), there are more horses (an extra 70)... so it seems likely the Dothraki are involved.
Of course, it's way too early to know what the episodes are going to be called. After all, the season 6 finale was named after the book that isn't even out yet. We do, however, know which of the season 7 directors will be handling each episode. Let's take a quick look:
Episode 1: Jeremy Podeswa
Episode 2: Mark Mylod
Episode 3: Mark Mylod
Episode 4: Matt Shakman
Episode 5: Matt Shakman
Episode 6: Alan Taylor
Episode 7: Jeremy Podeswa
What can we tell from this? Not all that much. Jeremy Podeswa did the two opening episodes from season 6, so is a steady hand to take us into S7. Mark Mylod handled 'No-One' and 'The Broken Man' from season 6, which are both great character episodes. Matt Shakman is a newcomer to Thrones, and has worked extensively in all kinds of TV, directing episodes of It's Always Sunny In Philadelphia, Mad Men, Fargo, and um, Ugly Betty. Alan Taylor has worked on plenty of GoT episodes from seasons 1 and 2, and since then has directed Thor: The Dark World and Terminator Genisys. Um, moving swiftly on, then... Jeremy Podeswa returns for the season finale.
Game of Thrones season 7 locations are cold, colder, and coldest
HBO has confirmed several of the for season 7 of Game of Thrones, and it's going to get real chilly for our Westerosi.
Northern Ireland, per the usual, is the hub for season 7, with pre-production already underway. We even spotted Iain Glen and Gwendoline Christie en route to Belfast last month, going over the script for the next season. And if Maisie Williams' are anything to go on, it was some pretty fantastic in-flight reading material.
We've also learned about several locations in Spain, including the cities of Seville, Cáceres, Almodóvar del Río, Santiponce, Zumaia, and Bermeo. Several of the cities have beaches and cliff-sides that would be perfect spots for Dany's army to land. However, the coolest Spanish stop would have to be Almodóvar del Río, because it's got a gorgeous castle that fans are speculating will be turned into Highgarden. We do, however, know that filming has begun at Italica, a site of Roman ruins in Spain. Many are speculating that this location will be the Dragonpit in King's Landing, where the Targaryens used to train their dragons... Has Dany made it to King's Landing already?
Leaked set photos from a couple of Spanish castles show off new locations, meaning that we could be visiting somewhere like Highgarden or Casterly Rock in season 7. The hot money is on Casterly Rock, as Lannister banners have been seen flying from the set.
Finally, it looks like we're heading back to Iceland. But not just any Iceland, it's Super Duper Mega Cold Iceland. HBO that it's filming in Iceland in January 2017, where average temperatures reach -0.3°C (31.5°F) below freezing. Local newspapers are reporting that the Iceland scenes will involve six major characters, though we don't know which ones yet. While we can assume Jon and Sansa are gonna be there, we could see Arya's return to Winterfell. Brienne and Podrick might turn back up. Or we get more Lyanna Mormont, because I'll watch that queen slay any day.
Game of Thrones season 7 trailer predicts Cersei's reign, Dany's invasion, and Sansa's chair
Given the fact that filming won't finish until February 2017, we're likely not going to get a new-footage trailer until sometime next spring. That hasn't stopped HBO from giving us a taste of what to expect. HBO released an "In Production" trailer at San Diego Comic Con, showing fans that season 7 may be several months away, but it's not too early to get amped up.
We got lots of amazing tidbits with that trailer. We saw Cersei's throne room being set up, hinting that we can expect big (and scary) things from her reign as the first Lannister on the Iron Throne. The props department gave us a peek at some spears and shields for the North's united forces, which could mean a conflict with the White Walkers or, possibly, with Cersei herself. Sansa's getting a chair (foreshadowing her rule of Winterfell), and Dany's forces could be hitting Dorne first on the way to conquering the Seven Kingdoms. In short, it's the year of the Ladies of Winterfell.
HBO did air a very sneaky peak at Game of Thrones season 7 during the penultimate episode of Westworld, but it gave very little in terms of actual information.
Game of Thrones season 7 plot spoilers lie ahead
Ever since season 7 started filming there has been a deluge of spoilers coming from the various locations. We've rounded them up here, so if you don't want to know what happens, then just scroll straight past, ok? You've been warned...
We assume that Jon Snow will meet Daenerys at some point, thanks to a leaked set photo of Kit Harrington shooting a scene with Emilia Clarke. They appear to be filming a scene and not just hanging out, but there are rumors that S7's showrunners are deliberately throwing some red herrings into the filming schedule to avoid potential spoilers leaks like this. Seems far-fetched, but Thrones has always delighted in the old bait-and-switch, so this could well extend to the filming process. However, this meeting between Jon and Dany is backed up by other set-photos (leaked, obvs) that show Jon confronting Theon when Daenerys' fleet lands in Westeros...
Who else is meeting up? Looks like Davos and Tyrion are getting reacquainted in S7 too. That could be awkward, given how Tyrion burned up several of Davos' sons with wildfire at the Battle of the Blackwater.
And finally, more speculation suggests that Jorah Mormont may have cured himself of Greyscale. Good for him. This leaked set story shows him totally free of any signs of the disease, although it could just be added in post-production. Still, we like Jorah, so we're rooting for him.
Elsewhere, one fan site is reporting that Sansa is definitely not pregnant with Ramsay's child - one of the hottest theories still around after season 6. Instead, Sophie Turner - who plays Sansa - has been talking about her relationship with Jon Snow and her aspirations to become Queen of the North. "I think she probably would like to be Queen of the North on her own," says Turner, "or again she probably just wants Jon to listen to her. If Jon had listened to her in the beginning then she would be very happy collaborating with him, so it's just a bit frustrating."
Alfie Allen, who plays Theon Greyjoy, has hinted that his character is looking for redemption in season 7. And we also know that Hafþór Júlíus Björnsson - who plays The Mountain - has been speaking about the Cleganebowl theory, which says he and his brother Sandor 'The Hound' Clegane will eventually meet and fight to the death. He says: "There's a lot of expectation from the fans to see that happen – obviously I cannot comment on that… you're just going to have to see what's gonna happen!" Colossal tease. Literally.
There's also rumor that Grey Worm and Missandei will share some kind of sex scene. No really, even despite his lack of equipment. Sure, it might not be actual sex, but surely the lack of genitals mean Grey Worm simply isn't interested. Or is he?
Oh, and if you want to read the entire summarised plot of S7 - yes, really, it's strong, strong stuff - then it's all right here. By my god: the spoilers!
Game of Thrones season 7 poster is far, far away
Game of Thrones has often used its posters as a way to clue us in about what's going on with the next season (and throw a few red herrings too). Season 6 gave us the , hinting at Jon Snow's return from the grave, while season 5 awed and amazed with a shot of Tyrion with Drogo. And of course, we can't forget the signature shot of on the Iron Throne from season 1.
We still have no idea when the poster and character photos for season 7 will arrive or what kind of story they'll hint at, but someone on gave us a pretty gorgeous fan-made poster in the meantime. Fire and Blood, has such a nice ring to it. Also, while waiting for some season 7 wall art, might I recommend Robert M. Ball, who creates gorgeous posters for many major deaths on Game of Thrones in the appropriately titled series, .
Game of Thrones season 7 cast brings back the gang, plus a new "warrior"
The gang's all here for season 7 of Game of Thrones. Pretty much everyone who's still alive is expected to turn up next season, with a few exceptions. The biggest mystery surrounds Melisandre, who was told "never to return" at the end of season 6. Actress Carice van Houton is currently , so it may affect her role next season.
Several actors have already been seen en route to Belfast, including Gwendoline Christie and Iain Glen. We got a hint that (maybe) Jason Momoa would be reprising his role as Khal Drogo, after Momoa shared a picture of him with Benioff and Weiss in Northern Ireland, where the show is being filmed. Also, maybe ? He has - since teasing us with that comment - been spotted at one of S7's filming locations...
Randyll Tarly - Sam's father - is definitely back in season 7, along with his son Dickon, who has had a change of actor. Tom Hopper (from Merlin and Black Sails) is the new Dickon. We also know that the Tarly army will fight alongside the Lannisters in season 7, thanks to leaked set pics, and that during this battle Jaime Lannister will be using Widow's Wail, the sword fashioned for his son Joffrey.
We're also seeing a bunch of being cast for next season. Most of them appear to be one-off characters, like a priest, a young lord and a "lovely lady" (because of course we need more naked women on this show). However, HBO is currently looking for a "top-end actor" between 35 and 45 to play a warrior who will have a "considerable" amount of dialogue. No confirmation yet, but rumors are circulating that this could be Rhaegar Targaryen, and we'll see some cool flashbacks as we find out more about Jon Snow's past. Better get dreaming, Bran.
It seems a bunch of actors are clamouring to get in on the Game of Thrones action, though. A recent article revealed the weird bribes sent to the show's casting directors, including Kit-Kats, personalized playing cards, and... a life-sized Storm Trooper. Yes.
For a full breakdown of the , check out our cast guide.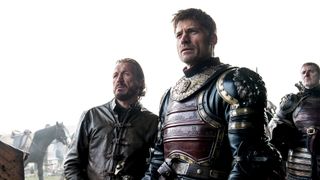 Game of Thrones season 7 predictions - the sensible ones hint at Jon Snow discovering his roots
Winter has come to Game of Thrones, but it's nowhere close to arriving in A Song of Ice and Fire, so we're pretty much on our own here. The show could take us anywhere, but there are clues as to what we can predict will happen next season. We've got a , but here are a couple of samples of what we can expect.
The biggest prediction is that Jon Snow will find out who his real parents are by the end of the season. We know that Bran is heading to The Wall, and we can only expect that his first stop will be his childhood home of Winterfell (assuming he knows it's a safe location by that time). Bran knows that Jon needs the truth about his lineage, especially as a way to rally Westeros against the White Walkers.
Also, Daenerys is definitely going to land in Westeros by the end of the season. She's very likely to hook up with Jon Snow, and the pair may well end up in King's Landing before all is done. But the biggest question of all: will they get together? We'd bet good money on a romance blossoming by the end of S7.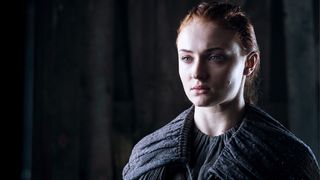 Game of Thrones season 7 theories - the wildest ones cover everything from Mad Queens to Mermen
Just as there are tons of predictions regarding the next season of Game of Thrones, there are also plenty of more bizarre theories as to what we can expect. We've gone into 15 of the most interesting in detail, but here are a few tidbits about what could happen next season.
A lot of the theories surround Cersei, the newly crowned Queen of the Seven Kingdoms. There's a lot of speculation that she will inherit the madness that plagued the previous Targaryen ruler and become the Mad Queen. In regards to our Dragon Queen, rumors are spiraling that we'll see her arrive sometime next season, the old building in King's Landing that housed the Targaryen dragons.
Old rumour, but Ellie Kendrick - who plays Meera Reed - has been talking about the theory that she's Jon Snow's twin sister. Very possible, and it sounds like the actress herself doesn't really know. "I'm excited to find out who her parents are and what the situation is," she says. "I never rule anything out".
There's speculation that Bran is going to be responsible for bringing the White Walkers to Westeros by crossing the Wall to tell Jon Snow who his real father is, and that Jorah will be healed of Greyscale and return to Dany's side. Of course, the best one of all is the rumor that Varys is actually a merman, and is plotting to melt the Seven Kingdoms with dragon fire so his fellow mermen can rise again. That one's our favorite.
Game of Thrones recap will get you caught up just in time
We might have almost a year until Game of Thrones season 7 hits our screens, but you can guarantee that by the time it does, we'll need a refresher on where everyone in Westeros is and what they're up to. Now, you could just watch season 1-6 again (who would blame you?), but you'd actually need to start now to get done in time... Game of Thrones is a lot like the Golden Gate Bridge in that way. So instead, let us help you out with our season recaps.
Game of Thrones season 7 spoilers can be easily avoided
There are plenty of us who don't want Twitter, Facebook, or the virtual water cooler that is Internet 2016 to ruin the next season of Game of Thrones for us. Luckily, there are ways to avoid spoilers, if you're willing to put a little time in. Here's a of ways to mute and filter Game of Thrones out of your social media sites like Tumblr, Twitter, and Facebook. If you're wanting something more specific, is a Chrome extension that will automatically block out all mentions of Game of Thrones. If you want an extension you can also use for The Walking Dead, there's also , which will put a solid red bar over every mention of something you don't want to see, like Game of Thrones. After all, the night is dark and full of spoilers.
Game of Thrones season 7's story is going to get a lot worse before it gets better
George R.R. Martin can't save us now. Game of Thrones is well past the books, and now that the white raven has arrived, winter is officially upon us. Most of the cast and crew have been pretty tight-lipped about what to expect in season 7. Before he read the script, though, Kit Harington told The Hollywood Reporter that the show is over the course of the next season.
"I think it's going to get very bleak before if there is a happy ending. If there's any sort of win or heroic moment for Jon and everyone else, I think it's going to get very dark before it gets better. I think what we might see this season is those White Walkers and that Army of the Dead really come into force. So that's going to be exciting to see. I don't know what it means. I think with the whole 'winter is finally here' business, it means everyone is going to have a really bad time," Harington said.
Maisie Williams has also chimed in on Twitter, and she's telling us to buckle up.
i'd start preparing yourselves nowAugust 22, 2016
scratch that, nothing will prepare you for thisAugust 22, 2016
Related Game of Thrones season 7 news
The entire Game of Thrones season 7 plot has been leaked if you want to read it
Leaked Game of Thrones season 7 set photos show a certain fleet landing (SPOILERS)
Leaked Game Of Thrones set video shows a very important meeting (SPOILERS)
Game of Thrones could be adding Murder, She Wrote's Angela Lansbury to its season 7 cast
Game of Thrones season 7 just cast its first new "significant" role
Game of Thrones asks "Who would you vote for?" with political campaigns
Game of Thrones season 7 casting call is after generals, lieutenants, and a nude courtesan because reasons
Game of Thrones' Maisie Williams has read the script for season 7 and she is HYPED
Game of Thrones' Kit Harington says "it's going to get very dark before it gets better"
Game of Thrones' Sophie Turner talks dark Sansa and her 'taste for killing' in season 7
Game of Thrones season 7 will give Theon a chance to "redeem himself" according to Alfie Allen
Game of Thrones season 7 will see no hope for Cersei's redemption, says Lena Headey - it would "ruin it"
Game of Thrones season 7 set photos sees characters in peril, and Dorne FINALLY getting interesting
Game of Thrones season 8's final six episodes start filming in September