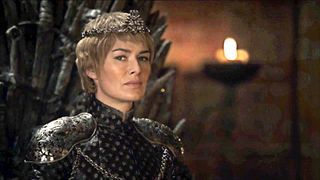 We're still months upon months upon months away from Game of Thrones season 7, and there are so many questions we still don't have the answers to. There are the obvious ones, like who will sit on the Iron Throne, but others are a little more obscure. Is Littlefinger going to end up with Sansa? Will Jon Snow find out about his true lineage? And how long is Gendry going to be rowing before we see him again? His arms are going to be ripped.
Since we're officially past the books, everything and anything is up in the air, so I've put together a list of some of the best theories we've got heading into season 7, along with a few bizarre ones. What would GoT fandom be without insane fan theories? Winter has officially come, and has sadly delayed the production schedule, so right now theorizing is about all we've got until at least summer 2017.
Fair warning: there are tons of spoilers ahead if you're not up to date with Game of Thrones.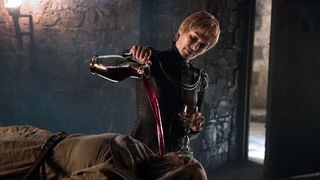 1. Cersei becomes the Mad Queen
What it means: After Cersei went all "girl on fire" against the Holy Sept and declared herself Ruler of the Seven Kingdoms, I think next season she could turn into a metaphorical reincarnation of Aerys Targaryen, aka the Mad King. First of all, can I say "Yaaasss Mad Queen?" Second, if true, this could be a serious problem. It's no secret that Cersei isn't the most pragmatic ruler that Westeros has ever had, but her recent actions show she's only interested in doing what she wants, when she wants. In fact, one psychologist even "diagnosed" Cersei as a classic narcissist on Reddit (adding that he knows you can't diagnose fictional characters).
For the longest time, Cersei's only saving grace was her love for her children. Now that all of them are dead, she really doesn't have anyone to hold her accountable … except for Jaime, but we'll get to that in a bit. Cersei is alone, vindictive and sitting on the Iron Throne. Oh, and she's still got a ton of wildfire in the basement. Let's just say Cersei's reign of terror has only just begun. At least, until...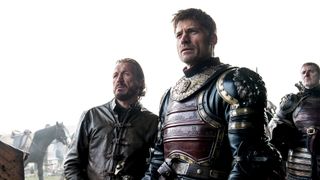 2. Jaime will kill Cersei
What this means: With the death of Tommen, Maggy the Frog's prediction that all of Cersei's children will die has come true. However, there's one more tidbit that concludes the childhood prophecy: Cersei will be killed by her "Valonqar," or little brother. A lot of people have taken that to mean Tyrion, who's currently en route with Dany's army to kick some Westeros ass. However, he's not Cersei's only little brother. Jaime, Cersei's twin, was born a few minutes after her.
The last time we saw Jaime, he was horrified, watching Cersei take the crown. He is clearly not happy with the direction the kingdom and his family are taking. Even though Jaime has said time and time again that Cersei is the most important thing in his life, that may be tested if someone else in his life is threatened, such as Brienne of Tarth, or even the Stark sisters (who he's sworn to protect). And, given Jaime's reputation as the Kingslayer, it would be heartbreakingly poetic justice to have Jaime kill the Mad Queen, too.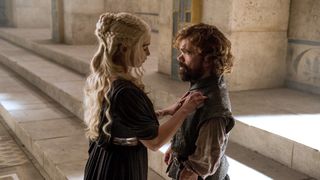 3. Tyrion Lannister is a Targaryen
What it means: Jon Snow isn't the only Targaryen around. Tyrion Lannister is also believed to be one of the prophesied heads of the dragon along with Dany and Jon. It comes from the theory that mad King Aerys Targaryen had an affair with Tywin Lannister's wife, Joanna, the mother of Tyrion, which might explain why Tywin hated him so much. And despite what happens in the books, the TV show is pointing in that direction, with Tywin saying you're no son of mine just before Tyrion shoots him with an arrow.
We've also seen a strong connection develop between Tyrion and Dany, with her trusting him above almost anyone else. While some have speculated this could be Tyrion falling in love with Dany, I see it more as a familial bond. But hey, that hasn't stopped Targaryens before, right?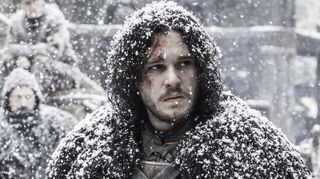 4. Jon Snow is Azor Ahai, or the Warrior of Light.
What it means: Now that we've gotten that pesky "R+L=J" theory out of the way, because it's totally canon now, we get to look further into what that means. The biggest is whether he is the Azor Ahai, or the Warrior of Light. All signs point to yes. Melisandre's prophecy states that Azor Ahai will have the blood of the dragon and will be reborn in smoke and salt (in the books Jon's wounds smoke and his comrades cry salty tears all over him). Whenever she's looked into the fires for Azor, she's only seen things to do with snow, which can't be a coincidence. In addition, Jon picked his Night's Watch post over his lady love (Ygritte), which ties into the original Azor Ahai and Nissa Nissa prophecy.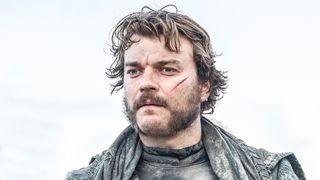 5. Euron Greyjoy will control a dragon
What it means: I don't think Euron Greyjoy is going to be a problem for very long, since Theon and Yara have teamed up with the Mother of Dragons. However, I do think he's going to be the source of Dany's first major Westeros battle, and it's not going to be pretty. For starters, Euron is a seafaring man, while most of Dany's army has little experience on the ocean. Second, there's that horn.
In the books, Euron Greyjoy acquired a horn called Dragonbinder while searching the ruins of Old Valyria. He claims it can be used to control a dragon, but it hasn't been tested. We haven't seen Euron with Dragonbinder in the series so far, but he could definitely surprise Dany and her army. If someone used one of her own dragons against her it would be devastating for Dany. I'm thinking he'll use one, mess things up for a while and then be dispatched. I previously predicted he could be a major player, but now, not so much.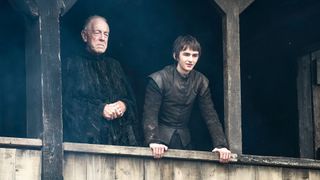 6. Bran will bring the White Walkers to Westeros
What this means: Dammit Bran, you had one job. And that was not to bring the zombie army to Westeros. Well, in a way, that's everybody's job, but I think it's going to be Bran who ends up failing it. Not by breaking down the wall, but by taking away its magic. Remember in The Door how Bran was marked by the Night's King, therefore allowing the White Walkers access beyond any magical barrier he hid behind? Well, there's a giant magical barrier between Bran and Westeros, and sooner or later he's going to need to cross it.
Unless Bran comes up with a way to remove the brand, and it doesn't seem likely, he'd basically be leaving a "Please Come In" sign for the zombies after crossing. The White Walkers won't need to break down The Wall, because Bran's going to leave the door unlocked for them. Not cool, Bran. Not cool.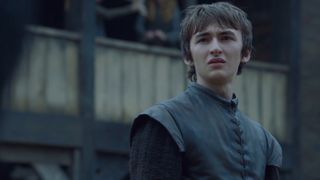 7. Bran is actually Bran The Builder
What it means: For those who don't know, Bran The Builder was the man who created Winterfell and raised The Wall over 8000 years before the events covered in Game of Thrones. There's belief that our Bran and the former Bran are one and the same person because of his ability to influence the past. We already know Bran can see into the past and future, and he can influence events and 'warg' into people. "Hold the door," anyone?
If he's aware of the White Walkers in the present day, maybe it's his responsibility to travel into the past and raise The Wall to keep them out. Also, in the books Old Nan mentions - on several occasions - that Bran's favourite stories are the ones about... yup, Bran The Builder. Is that an echo of the young Stark's future? Maybe.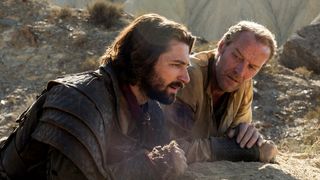 8. Jorah will be healed of Greyscale
What this means: What, you thought Jorah's storyline was over? Think again! One person recently posted online that she saw Iain Glen and Gwendoline Christie on a plane to Belfast, where Game of Thrones often films, and guess what? He was reading a script! Bam, case closed, Jorah's coming back. But for how long? Well, there's a lot of speculation that Jorah will be healed of Greyscale, though it's uncertain by whom.
The biggest theory lies with Quaithe, the slightly magical woman in season 2 who helped Jorah find Dany's dragons after they were stolen. Remember that coin mask on her face? Some people on Reddit think it concealed Greyscale scars. Quaithe also predicted that Jorah would travel past Old Valyria, and that "all who travel too close to the Doom must have protection." What kind of protection? A spell, maybe? Too soon to speculate, but there could be a lot of interesting developments if true, such as….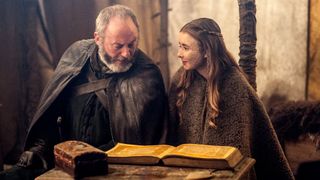 9. Greyscale will be used as a biological weapon
What this means: If Jorah succeeds in finding a cure for greyscale, that means Daenerys would have a weapon more powerful than any army, a disease. Daenerys could threaten Westeros with a greyscale epidemic, therefore ensuring that more people would side with her without spilling any blood. However, if Dany ended up having to use the greyscale, even if she and her supporters were protected, it could come with a catch.
As mentioned in Hitflix, greyscale turns people into Stone Men, unable to think or feel. In that sense, they are very much like wights, and we could see another zombie army on our hands. There are also rumors that we could see the arrival of the Shrouded Lord, a mythical figure who's basically the Valyrian version of the Night's King, who can curse others with greyscale through his kiss. Can you imagine if the White Walkers had a dragon-scaled zombie army to contend with, instead of just the humans? Or would those armies team up and completely lay waste to the Seven Kingdoms?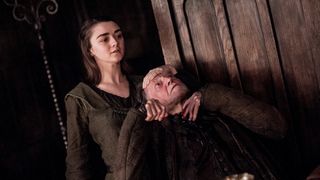 10. Arya becomes Lady Stoneheart
What this means: No, Arya isn't going to die and be resurrected as the vengeful spirit of justice. But it does mean that Arya will fill the void Lady Stoneheart left behind. For the past couple of seasons, I've been waiting with bated breath for Lady Stark to emerge as the corpsified Lady Stoneheart, but alas, the season 6 finale all but confirmed that's not going to happen.
However, Arya is back in Westeros and ready to continue her campaign of vengeance against all who wronged her. She could totally meet up with the Brothers Without Banners and take over as their leader. Especially with the support of the Brothers' recent acquisition, The Hound, who time and time again has shown his complete respect for Arya. Interestingly, should this storyline emerge, we could see a fascinating role reversal between the two characters, with Arya being blinded by hate and violence, and The Hound trying to keep her balanced.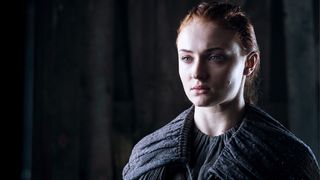 11. Sansa is pregnant with Ramsay's child
What this means: I really, really, really hope this one isn't true. We all know that Ramsay Bolton spent many nights sexually assaulting his then-wife Sansa (because it was gross and we hated it). And we also know the Ramsay cryptically told her that she'd "never be rid of him" right before she "let the dogs out" all over his face. While I took his message to mean that she'll always carry the emotional scars he gave her, others have interpreted that means she's carrying his baby.
If Sansa is pregnant with Ramsay's child, that would be an emotionally devastating experience for her. She'd have to raise the child of a man she despised, forever reminded of how he physically, emotionally and mentally bruised her. However, there are plenty of other theories for what's going to happen with Sansa next season, including marrying Littlefinger, betraying Littlefinger or [insert detail here about] Littlefinger. In short, we don't know what lies in store for her, but I'm really hoping it's not a "bundle of joy."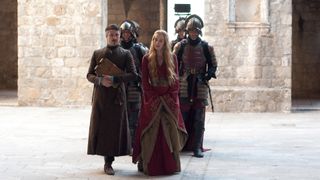 12. Littlefinger will marry Cersei and become King of Westeros
What this means: Last we left Littlefinger, he'd finally laid out his long-term plan: He wants to sit on the Iron Throne as King of Westeros, with Sansa by his side as queen. However, Sansa's not super keen on the idea, so what's next for Littlefinger? A growing theory on Reddit says Littlefinger's going to leave Sansa by the side of Winterfell and go running straight to the Mad Queen herself. Think about it: She's going to need a big army to hold off Dany and her dragons, and Littlefinger just happens to have a big army.
A marital partnership with Littlefinger would also give Cersei control of The Vale, which is a crucial area in the fight for the Seven Kingdoms. It would be interesting to see Littlefinger and Cersei team up. It would give Sansa and Jon Snow some serious competition for control of the North, and it would finally expose Littlefinger's true colors as a backstabbing monster man. Unfortunately for Littlefinger, it could push Jon Snow into an alliance of another kind, like…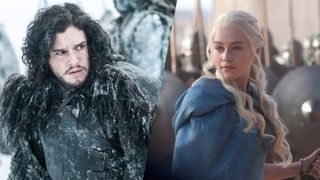 13. The Wedding of Ice and Fire
What this means: Snow and Fire. Black and Blonde. Cute and Cuter. Yes, people have been shipping Jon Snow and Daenerys Targaryen since basically the beginning of the series, and for good reason. They're both attractive and awesome and cool and they'd make super cute babies. Overall, an alliance between these two is a smart idea. She's the Dragon Queen, and he's the newly crowned King of the North. No one would be able to stop them.
While I'm sure an alliance with a handshake would be enough, wouldn't it be so much cuter if they got married? Sure, they might be related, but that's kind of been the Targaryen M.O. for a long time. In the end, these two need to team up, not only to stop Cersei and her reign of insanity, but also to put an end to the White Walker invasion that's coming, because winter and all that.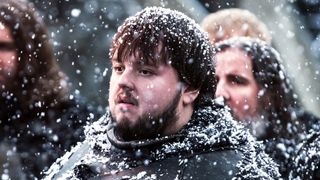 14. Sam Tarly holds the key to everything
What this means: The last episode of season 6 had a lot of action, murder and … Beauty and the Beast-style traipsing through a magical library of wonder. Sam Tarly's arrival at the Citadel definitely felt out-of-place in the rest of the episode, but I think it's just a set-up for something much bigger. The training maester now has access to the entire literary history of the world, and he just happens to be a major bookworm. All bets are on that he'll find something that will help put an end to the White Walkers, such as the key to making Valyrian steel. However, it's not going to be all fun and games. Old Town, where the Citadel is located, is a key target for Euron Greyjoy's invading army of pirates, so we could see Sam Tarly pulling out Heartsbane once again to protect Gilly and little baby Sam. And finally...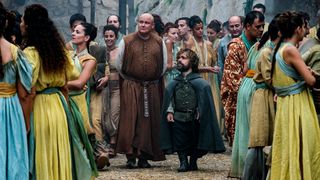 15. Varys is actually a merman
What this means: Everything. This means everything. This is the probably the most spectacular thing I've ever heard. You know how Varys and Littlefinger are basically caught in their own game of thrones? We now know why Littlefinger's doing it, because he wants power. But what does Varys want? Well, according to Nerdist, it's simple: He is a merman and he wants to free his fellow merpeople. You heard that right. And not just any merman, but a member of the "merlings" species, which exist in A Song of Ice and Fire.
The biggest hook (get it?) for this theory is the speed in which Varys traveled from Dorne to Dany's ship. While the showrunners have chalked it up to pacing, others have loosely speculated that it's because Varys actually has a tail. There's even the belief that Dany's dragons could melt the ice in The North so much that the entire Seven Kingdoms will turn into a giant ocean, leaving only merlings … and Littlefinger, because that dude will never die.