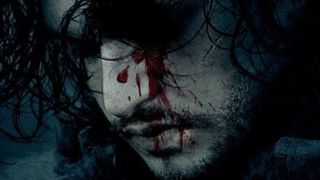 Who's who in Game of Thrones
One of the biggest casts on TV is about to get even bigger as Game of Thrones returns for season 6. It's now uncharted territory as the show has all-but overtaken George RR Martin's books, and even readers might struggle to keep up-to-date on the characters. Fear not, we're here with a rundown of the returning characters and new ones that are set to play a major part in the upcoming season. And be warned, there ARE spoilers for anyone not fully up to date with the TV show. Images: HBO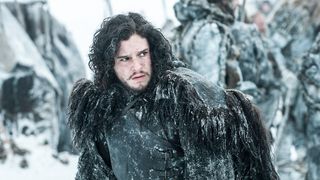 Kit Harington as Jon Snow
There's no doubting what has been on every Game of Thrones fan's mind ahead of season six. Is he or isn't he? Kit Harington sure wants us to believe that Jon Snow's death at the hands of his Night's Watch brothers was as final as it gets. The season 6 trailer gave us a glimpse of his cold corpse, but surely there's more to it than that? In all honesty, we know nothing. Except that he's filmed scenes as a corpse.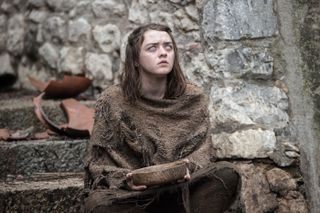 Maisie Williams as Arya Stark
Safe to say, there will be riots if Arya is ever killed off. The completely bad-ass daughter of Ned and Catelyn Stark, Arya narrowly avoided the Red Wedding and escaped to Braavos where she is training under the Faceless Men. Only issue is that due to her unsanctioned murder of Meryn Trant, she's currently blind.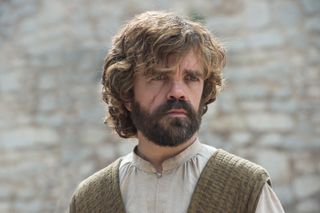 Peter Dinklage as Tyrion Lannister
Everybody's favourite Lannister, Tyrion successfully escaped King's Landing after killing his dad Tywin and his lover Shae. With the help of Varys, via Jorah Mormont, Tyrion found himself face-to-face with Daenerys in Meereen. But before they could plot her path to glory, she buggered off on her dragon which has left Tyrion, and others, to attempt ruling over Meereen.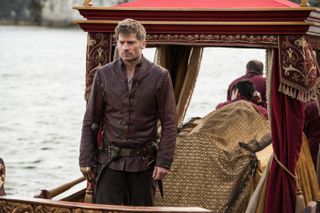 Nikolaj Coster-Waldau as Jaime Lannister
Jaime has had a rough time of it lately. The incestuous eldest son of Tywin Lannister has had his hand chopped off and has just returned from a trip to Dorne that, if we're being kind, was a bit of a disappointment. After all, he was last seen cradling the lifeless body of his daughter (sorry, we mean niece, of course). At least he has Bronn at his side, although he might wish he's still got Brienne...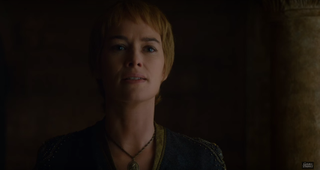 Lena Headey as Cersei Lannister
How the mighty have fallen. The Queen Regent thought she had finally shut up Margaery Tyrell with the help of the High Sparrow, but he then had her publicly shamed and imprisoned for adultery and possible incest. But the trailer for season 6 showed her backed by her own version of the Kingsguard (including perhaps a zombie Mountain) and she looks pissed. Hell hath no fury.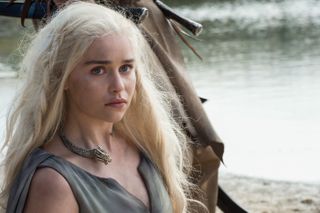 Emilia Clarke as Daenerys Targaryen
Ever since her brother Viserys got a golden crown back in season 1, Daenerys Targaryen has been going from strength to strength. Freeing slaves here, there and everywhere, she looked to be fully in charge when she arrived in Meereen. It didn't all go smoothly though and after fleeing from an ambush, she found herself surrounded by an unknown Dothraki khalasar who, if early glimpses are anything to go by, haven't been treating her that well. More fool them.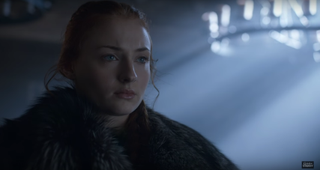 Sophie Turner as Sansa Stark
Arya's older sister hasn't had the best of luck. Sansa Stark was initially set to marry the bastard that was Joffrey, but then wedded to Tyrion. She managed to escape to the Vale, only to almost be killed by her mad Aunt Lysa and after all that, she was married off to Ramsay Bolton. Fortunately, it's looking up for Sansa who has now escaped Winterfell along with Theon/Reek.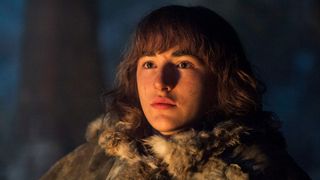 Isaac Hempstead-Wright as Bran Stark
Left paralysed after spying on a bit of incest between Jaime and Cersei Lannister, Ned and Catelyn's oldest (surviving) son Bran has been honing his prophetic skills in the lair of the Three-Eyed Raven. If the trailer for season 6 is anything to go by though, it seems Bran could be getting himself into a bit of trouble with the Night's King. Uh-oh.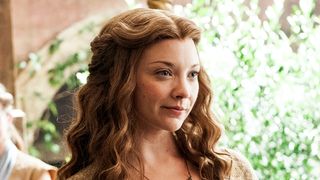 Natalie Dormer as Margaery Tyrell
Originally married to Renly Baratheon, Margaery Tyrell has since had a (brief) marriage to Joffrey and is now married to his younger brother Tommen. Her downfall came when she decided to play the game with Cersei, who got her brother Loras arrested by the Faith Militant. Margaery perjured herself at the inquest, got herself arrested and is currently awaiting trial.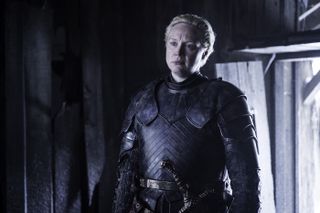 Gwendoline Christie as Brienne of Tarth
A formidable warrior, Brienne of Tarth served under King Renly and vowed to avenge his death. That is before she came across Catelyn Stark and swore to find Arya and Sansa Stark. She's been wandering ever since, first with Jaime Lannister and then with Podrick Payne, determined to honour her vow to Catelyn. Despite this, Brienne couldn't resist a bit of revenge when she came across Stannis.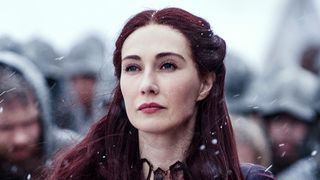 Carice van Houten as Lady Melisandre
A priestess of the Lord of Light, Lady Melisandre has never lacked for confidence as she advised Stannis in his quest for the Iron Throne. Safe to say though, she royally messed up last season. Her actions led to the apparent death of Stannis and the failure of his army, and her belief in Jon Snow is wavering after his death. She needs R'hllor more than ever.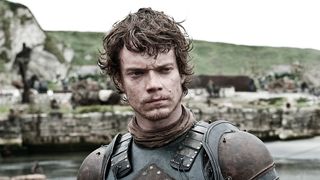 Alfie Allen as Theon Greyjoy/Reek
Theon is the rightful heir to the Iron Islands as the only living son of Balon Greyjoy, but you wouldn't know it to look at him. Captured by Ramsay Bolton, he's underwent all manner of torture (including a severed penis) and was rechristened Reek, a servant to Ramsay. But there's hope for Theon following his successful attempt to escape from Ramsay and Winterfell, along with Sansa.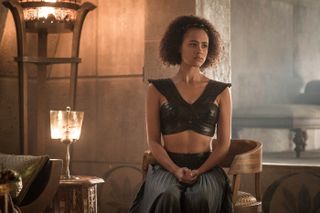 Nathalie Emmanuel as Missandei
Initially a slave who served the masters of Astapor, Missandei was freed by Daenerys and went on to serve as potentially her most trusted advisor and handmaiden. However, her Queen has now fled Meereen and it's falling to Missandei, along with Grey Worm and Tyrion, to retain Daenerys' control of the city.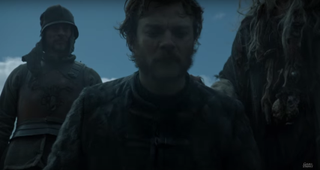 Pilou Asbæk as Euron Greyjoy
Set to be one of the major new characters in season 6, Danish actor Pilou Asbæk joins Game of Thrones as Euron Greyjoy. The younger brother of Balon and uncle of Theon and Yara Greyjoy, the ruthless and slightly mad Euron returns to the Iron Islands and, if the storyline from the fourth book is followed, will soon find himself in charge of a powerful army.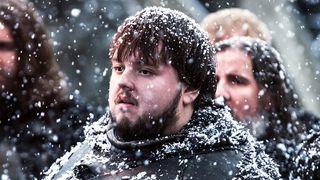 John Bradley as Samwell Tarly
We don't want to imagine poor Samwell's face when he learns his closest friend Jon Snow has been slain. Despite being one of the few to kill a White Walker, it's fair to say not many of the Night's Watch view him kindly. So when Maester Aemon died, Jon sent him off to the Citadel in Oldtown to train as a maester, along with Gilly and her young son.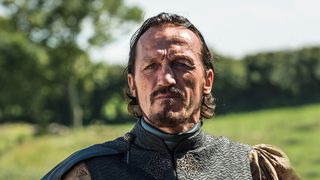 Jerome Flynn as Bronn
Probably one of the most straightforward characters in Westeros, skillful sellsword Bronn is just after the simple things in life. Initially building a friendship with Tyrion when he champions for him in the Eyrie, Bronn was set to marry Lollys Stokeworth before he's charged with going to Dorne to help Jaime Lannister rescue his 'niece'. Seduced by the Sand Snakes, Bronn almost dies, yet fortunately he lived to fight another day.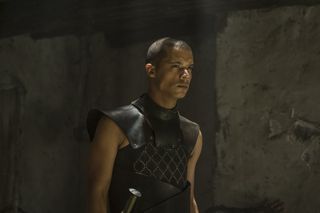 Jacob Anderson as Grey Worm
He might be an Unsullied, but Grey Worm probably has more cajones than most of the characters in Game of Thrones. After coming to the aid of Barristan Selmy, Grey Worm is severely injured by the Sons of the Harpy but manages to recover. He remains in Meereen to support Tyrion, as well as probably getting a bit closer to Missandei after they locked lips last season.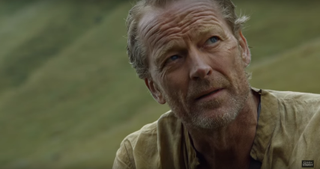 Iain Glen as Jorah Mormont
Jorah Mormont was too busy throwing puppy dog eyes at Daenerys to realise she had uncovered his past as a spy for Varys. Banished from her service, he stumbled upon Tyrion and decided to tie Tyrion up and deliver him to her. As you do. It didn't really work, but he's now, along with Daario, set out to find Daenerys, while he secretly struggles with the greyscale disease.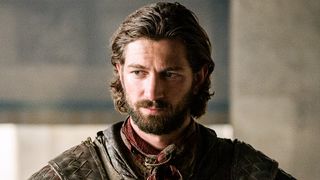 Michiel Huisman as Daario Naharis
Briefly played by Ed Skrein in season 3, Michiel Huisman has made the role of dashing sellsword Daario Naharis his own. When not bumping uglies with Daenerys, he is the captain of the Second Sons and one of her dedicated allies. He's so dedicated that he's set off with Jorah Mormont to track down Daenerys and her fiercely protective dragon Drogon.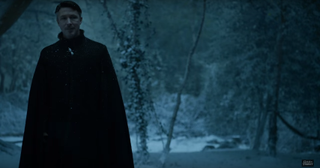 Aidan Gillen as Petyr Baelish
We've still not forgiven Petyr Baelish, aka Littlefinger, for betraying Ned Stark in season one, and he has continued with his little schemes. However, he did help poison Joffrey and aid Sansa's escape from King's Landing, so he's not all bad. Littlefinger might now have bitten off more than he can chew, last seen attempting to play Cersei and Olenna Tyrell off one another. You've got to admire his spirit.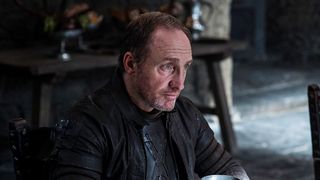 Michael McElhatton as Roose Bolton
Softly spoken he may be, but you cross Roose Bolton at your peril. He cemented his status as a bastard by colluding with the Freys to bring about the Red Wedding, leading to him becoming the Warden of the North. Roose tries to strengthen his hold on the North by marrying his son Ramsay to Sansa, but her escape from Winterfell leaves his position tenuous. He did at least manage to easily defeat Stannis' army.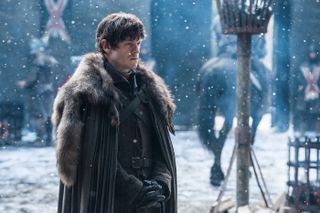 Iwan Rheon as Ramsay Bolton
Without a doubt the most sadistic character in the show, Ramsay Bolton is the bastard son of Roose Bolton, now legitimised as the lawful heir to Winterfell and the North. From his relentless torture of Theon Greyjoy to his rape of Sansa Stark, he's about as despicable as they come and having helped to slaughter Stannis' men, Ramsay isn't finished with his wicked ways yet.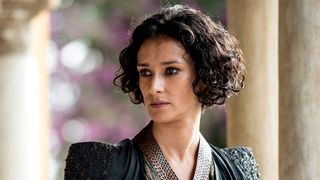 Indira Varma as Ellaria Sand
Ever since she watched her lover Oberyn Martell have his skull spectacularly crushed by The Mountain, Ellaria Sand has had vengeance on her mind. Utilising the Sand Snakes (Oberyn's eight daughters), Ellaria manages to poison Cersei's daughter Myrcella against Prince Doran Martell's wishes. It may just lead to war.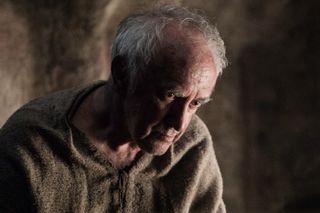 Jonathan Pryce as the High Sparrow
He may appear humble and harmless, but the High Sparrow is as cunning as they come. The leader of a religious movement known as the Sparrows, he is elected the High Septon by Cersei who expects him to carry out her plans. To an extent, he does and imprisons Margaery and Loras Tyrell, but then he turned his attention to Cersei and arrested her too. Well played.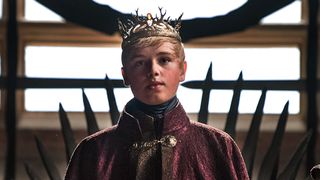 Dean-Charles Chapman as Tommen Baratheon
Let's be honest, Tommen is a pretty useless King so far. Then again, not many of us could survive as the pawn in a battle of wills between Cersei and Margaery. Last we saw him, he was at his lowest ebb having been unable to do anything as both of them were imprisoned. Here's hoping he grows a pair during season 6.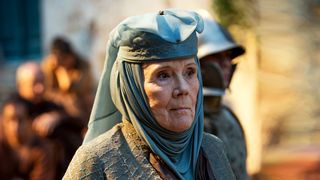 Diana Rigg as Olenna Tyrell
Ah, the Queen of Thorns. If anyone is a match for Cersei, it's the elderly matriarch of House Tyrell, Olenna Tyrell. It's thanks to her that Joffrey is dead and that Cersei is arrested for adultery, and we're betting that she'll stop at nothing - including a potential alliance with House Martell - to defeat the Lannisters once and for all.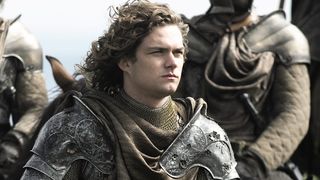 Finn Jones as Loras Tyrell
One of the most skilled knights in Westeros and a definite hit with the ladies (including Sansa Stark), Loras Tyrell swore vengeance on Stannis Baratheon after Stannis murdered Loras' lover Renly Baratheon. Loras teamed up with the Lannisters to defeat Stannis at the Battle of the Blackwater, but has since got caught up in the battle between the Tyrells and the Lannisters, arrested by the Faith Militant for his homosexuality.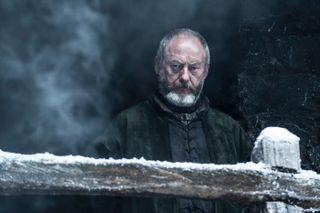 Liam Cunningham as Davos Seaworth
A former smuggler, Davos Seaworth faithfully served as Stannis Baratheon's Hand of the King. Well, maybe not anymore. Not only is Stannis almost certainly dead, Lady Melisandre (who he never trusted) aided in the sacrifice of Stannis' daughter Shireen who Davos adored. If the super-cool trailer shot of Davos with Jon Snow's sword Longclaw is anything to go by, he's out for revenge.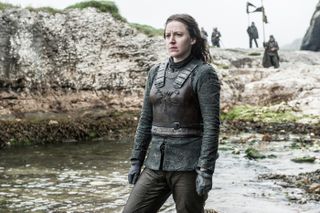 Gemma Whelan as Yara Greyjoy
Defying her father Balon, the fierce Yara Greyjoy set out to rescue Theon when she learns of his imprisonment with Ramsay Bolton. However, when she manages to find him, Yara is unable to get Theon - who insists he is "Reek" - to come with them, and she has to beat a hasty retreat. And if things weren't already bad enough for Yara, her terrifying uncle Euron has now returned.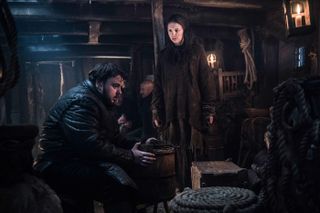 Hannah Murray as Gilly
One of Craster's numerous daughters, Gilly flees with Sam after the Night's Watch mutiny at Craster's Keep, and shortly after she'd given birth to a baby son. Samwell and Gilly grow close and she helps out at Castle Black until she's almost raped. Fearful of her safety, Samwell persuades Jon Snow to let Gilly and her baby come with him on his journey to Oldtown.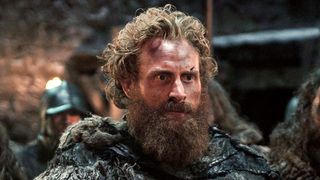 Kristofer Hivju as Tormund Giantsbane
Second in command of the Free Folk behind Mance Rayder, the fearsome Tormund Giantsbane is captured during the Battle of Castle Black. Once Mance is burned alive, Jon Snow asks for Tormund's help in uniting the wildlings with the Night's Watch. He proves his loyalty in the brutal fight at Hardhome against the White Walkers, and is allowed into the Seven Kingdoms with the rest of the remaining wildlings.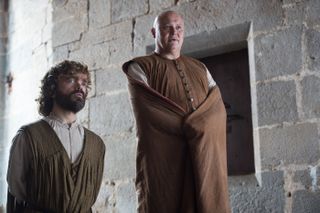 Conleth Hill as Varys
If anyone can match Littlefinger in his ability to play the game, it's Varys. Nicknamed the Spider due to his vast network of informants, Varys initially served as the Master of Whisperers on the Small Council in King's Landing. However, after he helps Tyrion escape, Varys flees and reveals his loyalty to House Targaryen. Just after Daenerys leaves Meereen, Varys shows up to offer his services, which Tyrion gratefully accepts.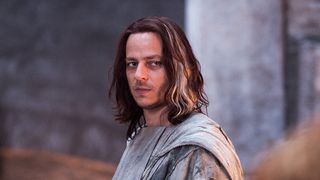 Tom Wlaschiha as Jaqen H'ghar
A man of many faces, Jaqen H'ghar is an assassin from the Faceless Men of Braavos who came across Arya Stark's path in season 2. He helped her escape from Tywin at Harrenhal and offers to train her as a Faceless Man. At first she refuses but post-Red Wedding, Arya tracks Jaqen down and he starts her training.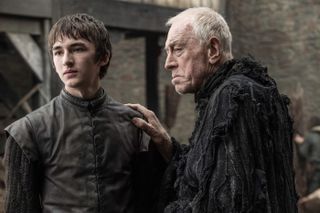 Max von Sydow as the Three-Eyed Raven
Ever since Bran fell from the tower in season 1, the Three-Eyed Raven has been appearing in his visions, leading Bran to the place where his real body is. That body in season 6 comes in the new form of the legendary actor Max von Sydow, having been recast since the Raven's brief appearance in season 4. The Raven will be teaching Bran to fly.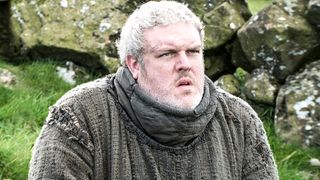 Kristian Nairn as Hodor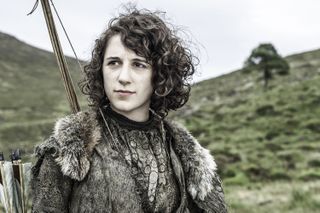 Ellie Kendrick as Meera Reed
A notable hunter, Meera comes across Bran, Rickon and co after they escaped from Winterfell. Along with her brother Jojen Reed, Meera helps Bran come to terms with his gift as Jojen also has been having visions. On their arrival at the lair of the Three-Eyed Raven though, Jojen is attacked by a Wight and Meera is forced to mercifully cut his throat. Families, eh?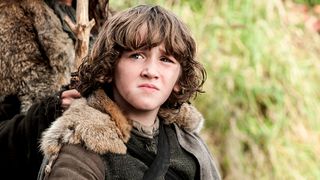 Art Parkinson as Rickon Stark
Ned and Catelyn's youngest child, Rickon Stark hasn't really done much yet. He does at least still have his direwolf Shaggydog though, who is accompanying Rickon and Osha on their journey to Last Hearth, the seat of House Umber whose lord is the Stark's loyal ally Greatjon Umber.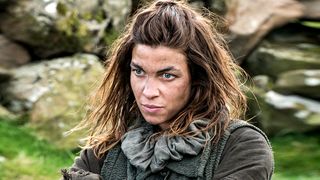 Natalia Tena as Osha
Taken prisoner by Robb Stark after she tried to steal Bran's horse in season 1, Osha is a former wilding who is now in service to House Stark. She's currently taking Rickon to Last Hearth, carrying out her duties even though most of her bosses, including Robb, are dead. Now that's dedication.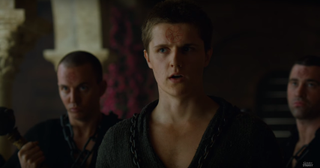 Eugene Simon as Brother Lancel
Nephew of Tywin Lannister, Brother Lancel served as squire for Robert Baratheon and, as the Lannisters are wont to do, started shagging his cousin Cersei. After he recovers from some heavy injuries suffered during the Battle of the Blackwater, he embraces religion and joins the Sparrows. Lancel then played a major part in the imprisonment of Cersei after he admitted their affair to the High Sparrow.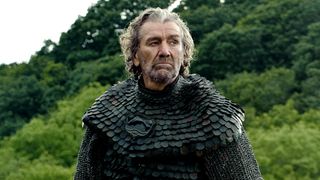 Clive Russell as Brynden 'The Blackfish' Tully
The uncle of Catelyn Stark, Brynden Tully became known as 'The Blackfish' for his refusal to marry for the sake of House Tully. A well-timed toilet break saw him narrowly avoid the massacre of the Red Wedding, and Brynden escaped back to Riverrun. Here, he continues to hold the castle in Robb Stark's name despite a siege by House Frey.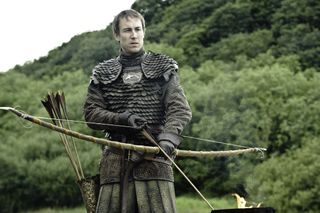 Tobias Menzies as Edmure Tully
Heir to Riverrun, Edmure Tully is the younger brother of Catelyn and Lysa, and he's not exactly loving life right now. You see, Edmure was pressured into a marriage with one of Walder Frey's daughters and it was this wedding that turned into the Red Wedding. He's been a prisoner of House Frey ever since.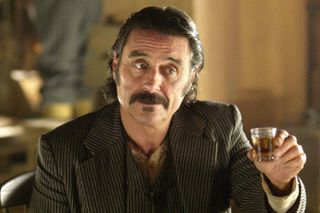 Ian McShane as ?
His character name might not yet have been revealed, but Ian McShane will be playing someone who is involved in "bring something back that you think you're never going to see again". Now that could be everyone's favourite dead guy Jon Snow or maybe The Hound, but we do know it won't take long as McShane has also said he's only in one episode.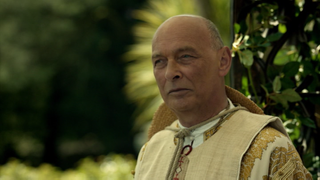 James Faulkner as Randyll Tarly
Get ready to meet Samwell Tarly's severe father. Da Vinci's Demons' actor James Faulkner will play Randyll Tarly, the head of House Tarly and a leading battlefield commander. He forced Samwell to join the Night's Watch by threatening to basically kill him, so don't go expecting any warm reunion hugs.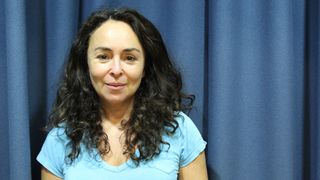 Samantha Spiro as Melessa Tarly
Samantha Spiro might have played Lady Macbeth on stage but, fortunately for Samwell, his mother Melessa Tarly is a lot kinder. Melessa comes from House Florent and is a cousin of Selyse Florent, Stannis Baratheon's now deceased wife. Samwell used to read to her while she was sewing. Awww. Image: BBC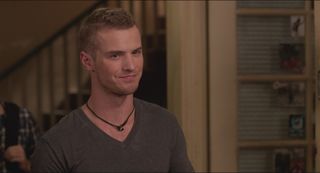 Freddie Stroma as Dickon Tarly
Samwell also has a sister Talla, to be played by Rebecca Benson, but he might have a problem with his younger brother. Pitch Perfect's Freddie Stroma plays Dickon Tarly, an excellent swordsman who became Randyll Tarly's heir after Samwell was sent to the Night's Watch. He's not particularly bright but he is his father's favourite child.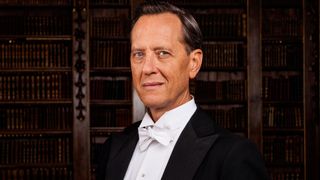 Richard E. Grant as Izembaro
Game of Thrones is about to get meta. Richard E. Grant plays the leader of a troupe of actors, most likely Izembaro who we have had a glimpse of in the books. Arya comes across them during her Faceless Men training when they're putting on The Bloody Hand, a play about past events in King's Landing. Image: ITV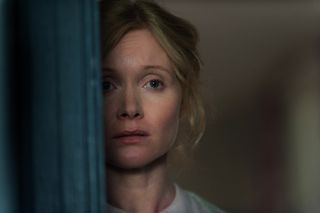 Essie Davis as Lady Stork
And if you're putting on a play about King's Landing, you need a Cersei. That's where the fun, rum-drinking Lady Stork comes in. Played by The Babadook's Essie Davis, Lady Stork portrays Cersei in The Bloody Hand, and we're guessing it's unlikely to be a flattering portrayal.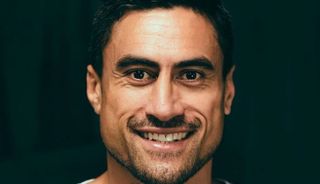 Joe Naufahu as Khal Jhaqo
There are a handful of new Dothraki to meet in season 6, including Tamer Hassan's Khal Forzo, but it seems likely that it was Joe Naufahu's Khal Jhaqo's khalasar that came across Daenerys at the end of season 5. His dislike of Daenerys was briefly mentioned by Jorah Mormont in season 2, so it doesn't look good for the Mother of Dragons.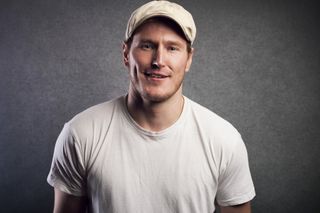 Dean S. Jagger as Smalljon Umber
Don't let the name fool you, Smalljon Umber is anything but little. Rather, the name refers to the fact that he's the son of Greatjon Umber, who Osha is currently taking Rickon Stark to. Described as a "massive bear of a man" in the casting notice, he's set to be in two episodes and, fun fact, he actually died in the Red Wedding in the books.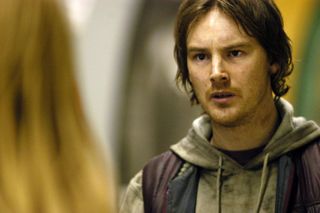 Paul Rattray as Harald Karstark
As the show has done in the past, Harald Karstark has had a name change for television, most likely from Harrion in the books. What we do know is that Creep's Paul Rattray will play Harald who, after the execution of Lord Richard Karstark by Robb Stark in season 3, is the new head of House Karstark. But does he hold a grudge against the North?