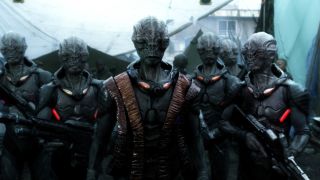 Stream the best small screen entertainment
When Amazon Prime's video service launched its own streaming platform to members four years back, it had something to prove: could an online retailer really survive stiff competition from the likes of Netflix? In a word: yes.
Prime's abundant selection matches its closest rival, and is in many areas even more extensive. As well as boasting plenty of exclusive content with Amazon Originals (Transparent, Mozart In The Jungle) its huge catalog features a lot of HBO titles, something that no other streaming service offers for free. If you're in search of a favorite episode or a brand new series to binge, settling on the perfect thing can be a slog. But don't worry, we've whittled it down to the top 30 shows for you.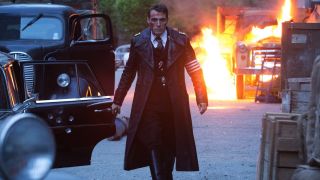 30. Man In The High Castle
Region: UK, US
Seasons available: 1
Imagining what the world might be like had the allied forces lost the second world war is the terrifying idea, which Philip K. Dick penned in the 1962 novel this Amazon Original series is based on. Under Nazi rule the sprawling North American continent has been divided into three territories, and it's inside those borders that this gripping story of a small Resistance group unravels. As an alternate history - not a distorted reality - the show grabs you, and makes for such compulsive viewing because it bears so many recognisable emblems from the real world. As well as a few choice slips into genre territory...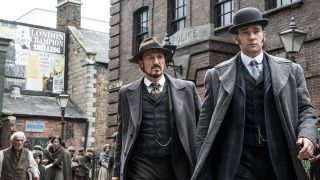 29. Ripper Street
Region: UK
Seasons available: 1-4
It's easy to dismiss a show set during Whitechapel's most infamous era; a time when women were slain, and everyone was terrified to walk the streets. The superb Ripper Street is much more than a Jack the Ripper adaptation. With an eye on cornering the period procedural market, it's a character-driven crime show that happens to pour gallons of gore over its twisted plottings. Watch, and be thankful that there's four glorious seasons to devour (and another on the way).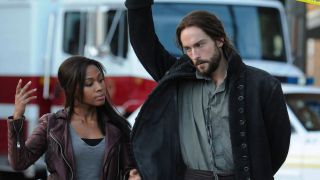 28. Sleepy Hollow
Region: UK
Seasons available: 1-2
It's a shame there's no Christopher Walken in this iteration of Sleepy Hollow - but don't let his snaggletoothed absence turn you off. This modern day version of Washington Irving's classic yarn is plenty of fun, a supernatural crime affair that finds Revolutionary War soldier, Ichabod Crane, thrust 250 years into the future where he manages to find steady employment with the local police department. It just so happens that most of the trouble he investigates alongside his sassy colleague deals with a gallery of demons and monsters - and a certain horseman who accompanies him to the present day.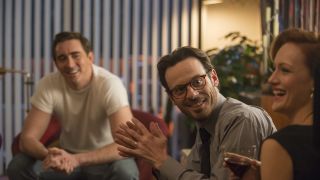 27. Halt and Catch Fire
Region: UK
Seasons available: 1-2
AMC's penchant for prestige drama continues. This quirky series begins in the Silicon Prairie of Texas in the 1980s, stealing inspiration from the real-life tales of Bill Gates and Steve Jobs to explore what happened behind-the-scenes during the '80s personal computer boom. The show revolves around Cardiff Electric, a fictional software company that receives a much needed boost with the advent of a new trio - played by Lee Pace, Scoot McNairy and Mackenzie Crook - who aim to outwit their competitors by reverse engineering a PC.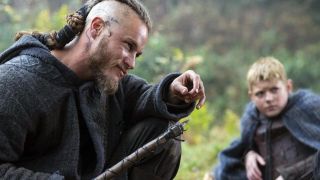 26. Vikings
Region: UK, US
Seasons available: 1-3 (US), 1-4 (UK)
A rough-n-tumble period piece that's not a million miles away from Game of Thrones, Vikings serves up a similar amount of blood-drenched violence - but none of the rampant nookie. Travis Fimmel leads the series as noted Norse figure Ragnar Lothbrok, a lowly farmer who becomes a respected warrior. That's after years of sailing the seas of Europe, along with his wives and chums, in search of vulnerable countries to ransack. It's less concerned with the intricate political ties of the aforementioned series, yet does err heavily on the side of fantasy. These are not the vikings you've read about at school.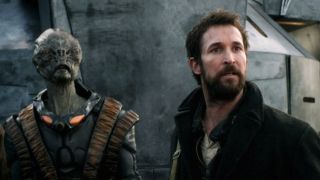 25. Falling Skies
Region: US
Seasons available: 1-5
Executive produced by Steven Spielberg, this TNT drama begins six months after an alien invasion leaves the inhabitants of Earth in a state of shock. Which isn't much of a surprise seeing as the planet lies in ruin and no one has a clue what this race of extraterrestrial overlords actually want. Therein lies the great mystery of Falling Skies. The story unfolds slowly over the course of five seasons - led by Noah Wyle's former history professor-turned-leader - until the relationship between humans and aliens gets even more hostile.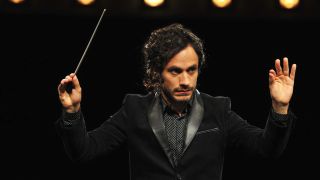 24. Mozart in the Jungle
Region: UK, US
Seasons available: 1-2
Now's the perfect time to catch up with this Amazon Original as it's recently been extended for a third season. Set behind-the-scenes of a New York orchestra, Gael Garcia Bernal tackles the part of Rodrigo, a free-spirited conductor who arrives to shake things up with his unconventional approach to classical music. Through his rock n roll lifestyle - and his experiences mentoring his protege (played by Lola Kirke) - the series sheds an unexpectedly light, and frivolous tone to a style of music typically viewed through a more serious lens.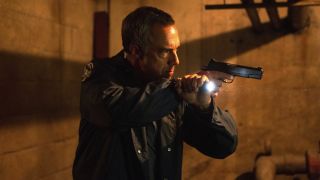 23. Bosch
Region: UK, US
Seasons available: 1-2
Based on a trio of Michael Connelly novels that follow the exploits of former Special Forces officer turned Hollywood homicide detective, Harry Bosch. There's something foreboding about Titus Welliver - partly why he made such a convincing smoke monster on Lost - but he seems to have shaken free of it for the first season of this dark procedural show. He's still a grumpy copper. While there's certain changes in the page-to-screen transition that some Connelly die-hards might pick apart, it does share one major similarity to its source material; it's easily digestible, and therefore, a lot of fun to binge.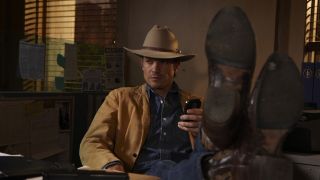 22. Justified
Region: US
Seasons available: 1-6
If old-school westerns and their outlaw-knows-best type of justice are your thing, then Justified is a must-see. Timothy Olyphant plays Raylan Givens, a U.S. Marshal forced to return to his backwater Kentucky hometown after his quickdraw antics attract the attention of his superiors. Tasked with dispensing his special brand of justice - which is whatever he decides at any given moment - in a town he thought he's never see again, things get worse when he gets embroiled with the dealings of the Crowder family. In particular his old pal, Boyd (Walton Goggins). Saddle up, and leave your judgement at the door.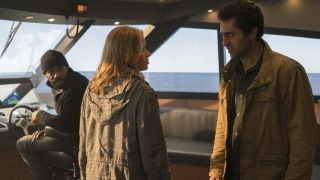 21. Fear The Walking Dead
Region: UK
Seasons available: 1
The Walking Dead is a tough act to follow. AMC's ratings darling gets a rise out of its loyal following practically every week. How could a new show set within that same world possibly compete? There's no way Robert Kirkman and co. would strike lucky twice... is there? As it happens, there is. If you're looking for a similar story, or a prequel/sequel, told through familiar plot turns, then go elsewhere. Fear The Walking Dead ain't no retread. It's less of a bloody shocker than its companion, and more an old-school slow burner. Think of it like a family drama that happens to be unraveling in the middle of a zombie apocalypse.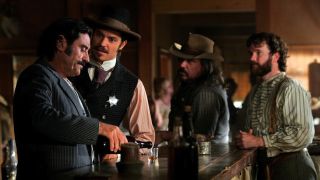 20. Deadwood
Region: US
Seasons available: 1-3
Starring an award-winning Ian McShane as the foul-mouthed Al Swearengen, the old west gets the R-rated revamp you never knew it needed. David Milch's canceled-too-soon series takes place in Deadwood, South Dakota at a time when every man took matters into his own hands. That's just one side to this richly-textured drama, which might bungle the historical accuracy of its 1870s pilfering, but more than makes up for it with attention to detail. Characters this well-drawn don't come around that often.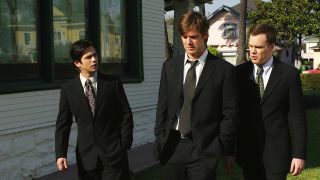 19. Six Feet Under
Region: US
Seasons available: 1-5
One of HBO's finest achievements attempts to make sense of death by intimately chronicling the lives of a family who own and run a Pasadena funeral parlor. Just because The Fishers are forced to contemplate mortality on a daily basis, doesn't mean they're any better at coping with it. They struggle to derive meaning from death, and so opt to celebrate the joy of life. None more so than eldest son Nate (Peter Krause), whose acerbic wit turns to an intoxicating blend of self-affirming mantras, that will make you laugh and break your heart.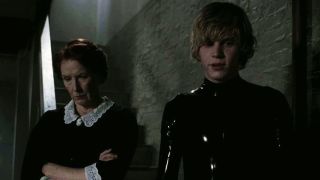 18. American Horror Story
Region: US
Seasons available: 1-4
Dark and torrid are two adjectives that could describe any season of FX's anthology series. And it's rather bleak too. Still, that's the allure of Ryan Murphy, who has a way of hooking you into the corroded corners of humanity by crafting tales of unbelievable madness. Each season begins anew, with a fresh story, location, and characters; although many of the same actors return. It's simply unlike any other series that claims to be "horror" - this won't just give you sleepless nights, it will make your days pretty jarring too.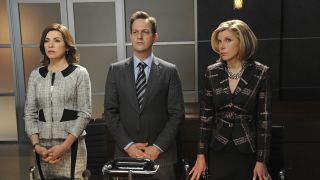 17. The Good Wife
Region: US
Seasons available: 1-6
ABC snuck in news of The Good Wife's cancellation during the Super Bowl, and now with the recent series finale there really is no better time to start watching one of the best network dramas ever. Things kick off with the downfall of Alicia Florrick (Julianna Margulies)'s marriage - her politician husband is caught cheating - and her subsequent rise, as she returns to practice law. It departs from the procedural format and details the operatic goings-on in Alicia's private and public life, thanks in part to a well-rounded cast of supporting characters.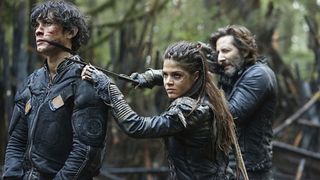 16. The 100
Region: UK
Seasons available: 1-2
Not every show on The CW is based on a DC comic book. The 100 (pronounced as The Hundred) brings the oh-so-popular teen apocalypse trend to the small screen. Attractive youngsters, out in the wilderness to fend for themselves, a ravaged Earth... it has all the hallmarks of Hollywood's billion-dollar franchises like Hunger Games and Maze Runner, except they're given much more time to develop. Things start in an off-world colony, where humans scarpered after Earth became uninhabitable, until it's decided that maybe there is a chance for the planet to sustain human life again. Naturally, the kids are far more equipped to evaluate the situation than drones, and a group (the hundred) journey down to Earth.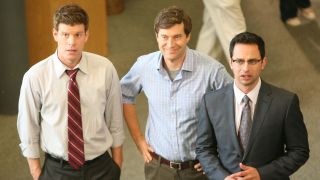 15. The League
Region: UK
Seasons available: 1-7
Even if fantasy football isn't your cup of tea and your knowledge of actual football is limited, don't let that turn you off from watching The League. This is a funny, easy going comedy about a gang of friends hanging out. It just so happens that the focus of their inane hijinks is on their annual fantasy football league, spurring on a host of amusing set-ups that seemingly take over their lives. All of which is brilliantly executed by its cast who improvise a majority of the dialogue.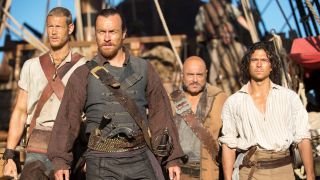 14. Black Sails
Region: UK
Seasons available: 1-3
A sea-faring version of Game Of Thrones is how early descriptions of Starz's period adventure categorised it. Since garnering a cult following, this cutlass-wielding slice of pirate life has cranked things up a notch, delivering week-after-week of compelling character moments and some serious action sequences. Well, it is executive produced by Michael Bay. Dubbed a prequel to Treasure Island, a handful of Stevenson's creations are included along with several "real-life" swashbucklers. Most land on the dubious end of the moral spectrum, which is not a huge surprise when they're led by the wretched Captain Flint (Toby Stephens).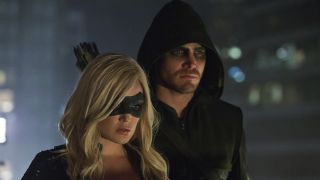 13. Arrow
Region: UK
Seasons available: 1-2
The CW's first dip into superhero territory stars Stephen Amell as Oliver Queen. Playboy by day, masked vigilante by night, he returns to his hometown of Starling City after spending five years shipwrecked on an island and opts to don a hood to fight crime under cover of darkness. The main thrust of its set-up is repeated throughout DC's comic history across a variety of titles, but never has it received such stylish treatment on the small screen. Creators Greg Berlanti and Andrew Kreisberg serve up a loyal adaptation of the Green Arrow's story that's given chance to slowly unravel in the serial format, roping in a host of well-known players from his comic run, and an impressive gallery of rogues.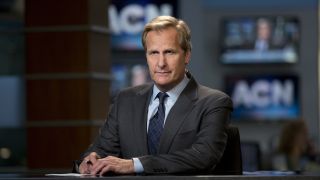 12. The Newsroom
Region: US
Seasons available: 1-3
Ever wondered what's going on behind news anchors in those bustling newsrooms? Look no further. Aaron Sorkin's fast-paced, character-driven drama chronicles the day-to-day experiences of a fictional cable news outlet, featuring Jeff Daniels on top form as acid-tongued news anchor Will McAvoy. Stories are plucked from real-life, lending this underrated series an edge of authenticity. The sharp writing of Sorkin is on par with his best work on The West Wing.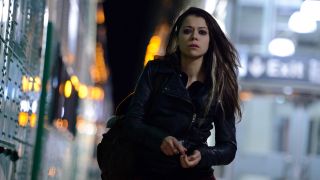 11. Orphan Black
Region: UK, US
Seasons available: 1-3 (US), 1 (UK)
About to drop its fourth season, Orphan Black mixes futuristic genetic technology with family drama and thrilling action. It follows Sarah Manning (Tatiana Maslany) whose life is changed forever when she witnesses her doppelganger commit suicide - a moment that sets her on a complex journey to uncover the truth behind her identity. Maslany's nuanced turns as a series of clones are nothing short of breathtaking. You may find yourself scanning the credits for the actresses who play Sarah's sisters.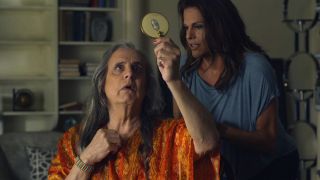 10. Transparent
Region: UK, US
Seasons available: 1-2
Taking a cue from its lead character, Jill Soloway's award-winning series is a real trailblazer. Jeffrey Tambor stars as Maura Pfefferman, a transgender woman who decides to reveal her true self to her children. It's a premise that's loaded with opportunity; to explore the reality behind a transgender lifestyle and how loved ones react and deal with such revelations. Bearing that in mind, the show's efforts to anchor the story in humor are no easy task, but it's one that Soloway and co. accomplish with class.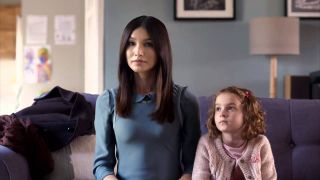 9. Humans
Region: US
Seasons available: 1
This urban sci-fi tale from UK's Channel 4 shares an overall eerie feeling that's not a million miles away from Black Mirror. Set in the near future that looks like today, most families own an android and most use them for menial tasks like housework and changing the oil. Sounds pretty handy, no? Imagine if that 'bot turned out to have feelings, dreams, even. Pesky advancements in AI mean there's a whole wave of these products on the market with aspirations of a life less ordinary, and it's through one of them - played by Gemma Chan - that Humans begins.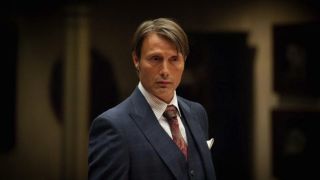 8. Hannibal
Region: US
Seasons available: 1-2
Anthony Hopkins brought a terrifying Hannibal Lecter to the public's attention, only for subsequent sequels to make him a boring caricature. In the hands of creator Bryan Fuller, Mads Mikkelsen twists that perception back toward pure evil. This version of events goes back to the beginning, with Lecter working in cahoots with the FBI and in particular, forensic profiler Will Graham. With some breathtaking cinematography, and a hyper-stylised set design, Hannibal transcends the guff that came before, making its central villain something to once more be truly afraid of.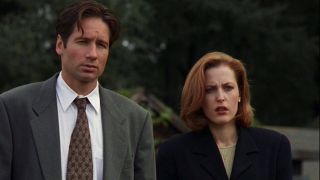 7. The X-Files
Region: UK, US
Seasons available: 1-9
The adventures of Special Agents Mulder and Scully took the early '90s by storm, as the pair investigated a broad spectrum of bizarre cases deemed unsolvable by the FBI. Scully's skepticism toward Mulder's haphazard belief in the otherworldly provides viewers with an in-road to the oddities in store, that range from typical monster-of-the-week plottings to the show's grander mythology arc. The latter eventually elevated the show from a sci-fi must-watch into a mainstream serial that paved the way for the likes of Fringe.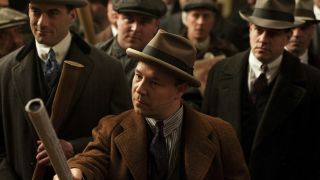 6. Boardwalk Empire
Region: US
Seasons available: 1-4
With a pilot directed by Martin Scorsese this HBO period piece was destined for greatness, eventually transforming from a small, focused serial into a grand dramatic symphony. Set in Atlantic City during Prohibition, Steve Buscemi leads the cast as Nucky Thompson, a nefarious figure who drives forward this skewed tale of duplicity and sabotage that ropes in high-falutin' political figures and street bums. What works surprisingly well is the inclusion of real-life characters from that period, who boost the show's historical accuracy.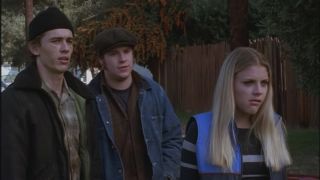 5. Freaks and Geeks
Region: UK
Seasons available: 1
Judd Apatow's high school drama wasn't just canceled after only one season - a crime in itself - it was taken off the air before its full 18 episodes were even broadcast. That was years before it earned its cult stripes, a drama that tapped into the struggles of being a high schooler who's neither a popular kid nor a put-upon loser. That's largely why Apatow's creation continues to resonate, for its focus on all the kids who linger on the periphery of either clique and how their dysfunctional lives are equally deserving of the spotlight.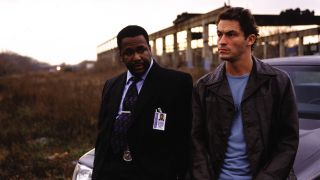 4. The Wire
Region: US
Seasons available: 1-5
Uncompromising in its premise, David Simon constructs a densely-plotted, thematically-rich morality play that takes place in the U.S. murder capitol, Baltimore. What sets it apart from other police dramas is its relentless investigation of what justice truly means; does the cop holding the gun and wearing the badge stake a claim in righteousness more so than the crook? It's in this blurry gray area that the show unearths its strongest components. That fine line between "good" and "bad" is slowly unpacked throughout each successive season - something no other show has ever come close to accomplishing with such gall.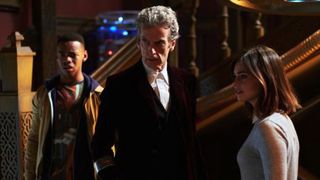 3. Doctor Who
Region: UK, US
Seasons available: 1-8 (US), 7 (UK)
The time lord reboot that kicked off ten years ago. Since its noughties reinvention the adventures of Doctor Who have taken on a new lease of life, with a range of new docs stepping into the TARDIS and a new wave of American fans getting in on the action. The more exacting brand of storytelling the BBC has ushered in has lifted the show out of the realm of camp and made it a worthy competitor for bigger sci-fi staples like Star Trek. And they use nifty techniques to explain the changing Doctors.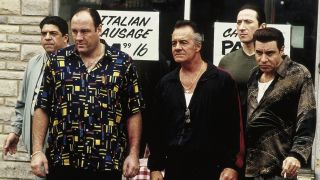 2. The Sopranos
Region: US
Seasons available: 1-6
A pioneer in the golden age of television, The Sopranos threw out the rulebook when it came to hard-hitting drama. How will viewers sympathise with a mob boss who's also a serial murderer, cheater and extortionist? Easily, because he's also quite charming, funny and likeable despite his vast shortcomings and shady moralising. James Gandolfini breathes life into the Soprano family lynchpin, Tony, a grizzled antihero who ties together this epic modern tale of what it means to be family.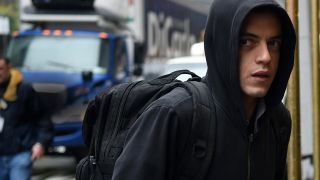 1. Mr. Robot
Region: UK, US
Seasons available: 1
Mr. Robot came out of nowhere and suddenly emerged as 2015's big watercooler hit. It's about hackers, yes, but the technology wunderkind at the heart of this story is unlike any other onscreen depictions. Rami Malek plays Elliott Anderson, a computer genius who joins the ranks of the mysterious Mr. Robot under the pretense that together their band of digital vigilantes will free society from the grip of corporate America. It's paranoid and tense, rolling out like a thriller cooked up in the mind of David Fincher then siphoned through the bizarre lens of David Lynch.