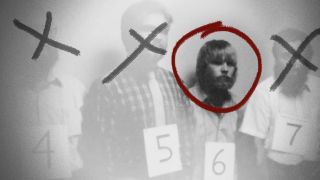 Stranger than fiction?
While movies whisk us away to fictional worlds similar to our own - albeit with more fantasy, action, drama, horror and thrills - documentaries source their inspiration from real life. And that's the key word: inspiration. Just because it's not fiction doesn't make it true, which is why the curious world of documentaries is a place worth spending time. They're not merely the dry recitation of facts - some are as gripping as well-crafted thrillers, and others produce more tears than a Nicholas Sparks movie.
Those of you looking to cultivate your mind within this arena need look no farther than Netflix. With a documentary selection covering a broad range of topics - nature, science, true crime, sports and movies - that's a lot to scroll in search of the perfect evening's viewing. Luckily we've boiled it down to the top 20 currently streaming.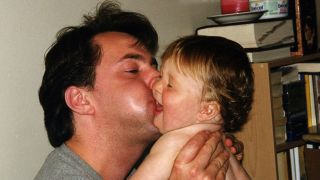 20. Dear Zachary (2008)
Region: US
Grab your tissues for this one. Filmmaker Kurt Kuenne set out to create a visual scrapbook for the son of his murdered friend, Andrew Bagby, visiting friends and family across the globe to paint a portrait of the father young Zachary would sadly never know. What Kuenne didn't realise was that the story had yet to finish unravelling, and thats what lends this real-life documentary an unexpected turn. The sheer bulk of testimonies he gathered allows for some serious editing finesse, eventually turning this emotional rollercoaster into a real punch to the gut.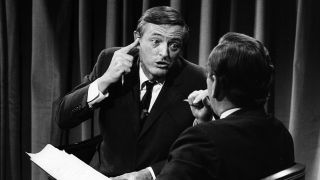 19. Best of Enemies (2015)
Region: UK, US
If the recent candidate debates have captured your interest, then this documentary about two sparring politicos ought to be added to your list immediately. The opposing ideologies of Gore Vidal and William Buckley, both authors and commentators, clash time and time again in this compelling edit of their rivalry during the 1968 presidential race. Using archival footage, decades before televised debates would become commonplace, the film chronicles their frequent disagreements and inability to really listen to the other. Entertaining? Yes. It's also a masterclass in how to undermine your opponent and really harness your inner passive-aggressive side.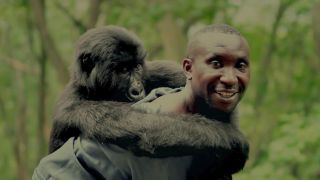 18. Virunga (2014)
Region: Worldwide
If you thought Gorillas In The Mist was harrowing, then prepare yourself for what the inhabitants of Virunga National Park face. We're not just talking simians, but the brave park rangers whose attempts to rescue these mountain gorillas from extinction is an utterly heart-wrenching feat. The film scored an Oscar nomination for its expose on the Congolese park and the horror of poachers and the devious tactics of oil companies. It isn't entirely bleak though, the real message here is the lengths that people will go to in order to save a species.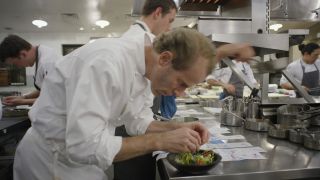 17. Chef's Table (2015)
Region: Worldwide
You've seen Masterchef, you've gobbled up Bake Off, and now it's time to dip into the process of culinary perfection. Profiling six prestigious world-renowned chefs, whose discipline and determination is staggering, the series visits each of them in their own restaurants. It's like watching artists at work. There's no contest here to maintain your interest, no drive to the finish as popularised by most cooking shows. And this isn't about the commercialism of the restaurant industry either, it's simply about how the creative process is born in each chef and the joy they derive from plating up their masterpieces.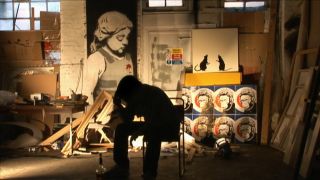 16. Exit Through The Gift Shop: A Banksy film (2010)
Region: UK, US
This documentary plays out following Los Angeles filmmaker Thierry Guetta tap into the world of modern street art, following influential figures on the scene - such as Shepard Fairey - which leads him to having a chance encounter with Banksy. It's more than a boilerplate attempt to uncover "who is Banksy?" But his mystique is unwrapped - a bit. It turns out this isn't Guetta's film at all. It's Banksy's movie, with Guetta himself stating that he became the mysterious artist's latest piece of work. Is it a documentary or a mockumentary? Wherever you fall, it's still a riveting watch.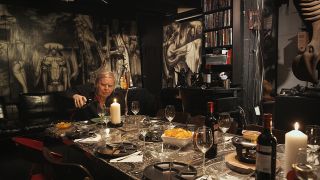 15. Dark Star: H.R. Giger's World (2014)
Region: US
We wouldn't have the monstrous beast at the heart of the Alien franchise were it not for the inimitable work of Swiss artist H.R. Giger. That's probably where you recognise him from, and it's still his greatest work, but this film stretches beyond lip service and delves into the man behind the xenomorph. It's pretty morbid stuff, which is to be expected once Giger's own fascination with death is made apparent, but nevertheless it's a great insight into the dark recesses of the artist's mind.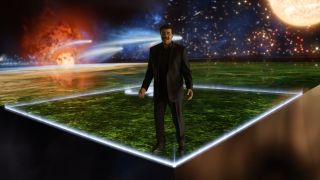 14. Cosmos: A Spacetime Odyssey (2014)
Region: US
The vast reaches of space have always served as an endless source of intrigue for astrophysicists, which led to Carl Sagan's original Cosmos series back in 1980. Neil DeGrasse Tyson picks up where Sagan left off. And it's breathtaking. Tracing back from the Big Bang up until the present day, the show uses a series of well-crafted animations and cartoons to illustrate its points in ways that don't require any scientific knowledge. The end result is a compelling series, one of wonder and excitement at the world we live in.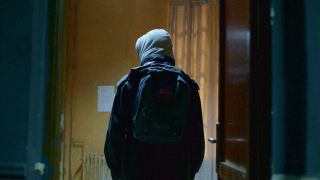 13. The Imposter (2012)
Region: US
This story plucked from the headlines follows the experiences of a Texan family who reconnect with their son years after he mysteriously disappeared. But is he really who he says he is? No. That fact is made clear right from the beginning with the title, and it doesn't make watching this unbelievable tale any less impactful. The work of filmmaker Bart Layton makes for a film that's equal parts horrifying and thrilling, as the titular imposter lays out how he conned his way into the U.S. What happens next is proof that the truth really is stranger than fiction.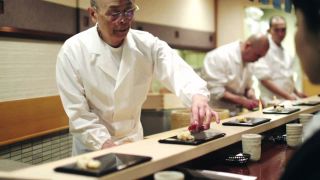 12. Jiro Dreams of Sushi (2011)
Region: US
It doesn't matter whether the thought of raw eel drenched in soy sauce makes you gag or makes you drool, the story of Jiro Ono is an absolute joy to watch. One of the world's greatest sushi chefs, his quest for culinary perfection at the age of 85 is the driving force of this cheerful documentary. It's hard to not become smitten by his bounding optimism as he dishes out plates that go for $300 a pop at his Tokyo restaurant. Your heart will go out to his son, Yoshikazu, who carries the burden of continuing his father's legacy.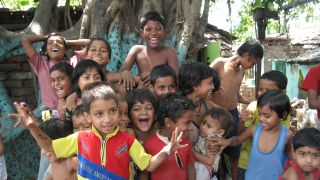 11. Happy (2011)
Region: UK, US
Not every documentary is an attempt to dig up the truth behind a tragedy and Happy is a soothing antidote to the grit of true crime exposes. Filmmaker Roko Belic set out to uncover what truly makes people happy, after reading a New York Times article that ranked the U.S. as the 23rd happiest country in the world. There's no definitive formula to truly measure a subjective state as 'happiness' but through using scientific research and the stories of people across the globe, you'll be convinced that there's some truth to Belic's findings.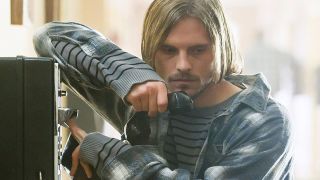 10. Soaked In Bleach (2014)
Region: US
Twenty-two years after the death of Kurt Cobain, many still believe that the Nirvana frontman's demise was incorrectly ruled a suicide. Theorists, like filmmaker Benjamin Statler, persist in throwing the spotlight on Cobain's widow Courtney Love and her involvement in what this film implies was murder. The evidence at his disposal is much the same as presented in Nick Broomfield's 1997 documentary, which touches on the same topic, except this is perhaps the first time it's been laid out so clearly. Interviews with Cobain's friends are interspersed with dramatic interpretations of events, but perhaps the most damning revelation hails from the former Seattle Chief of Police.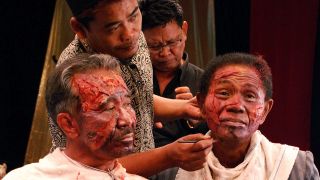 9. The Act of Killing (2012)
Region: US
Joshua Oppenheimer's dig into the brutal killings that gripped Indonesia in the late sixties is not one for the faint of heart. Initially his plan was to interview the family members of those killed, but realising how dangerous that proposition was he changed tack: he focused on the murderers. Enlisting two of the men responsible, still deemed heroes to some, he pushes them for information then recreates their horrendous actions, playing back the footage to gauge their reactions. It's a hard watch, certainly, yet a stunning example of the power of cinema.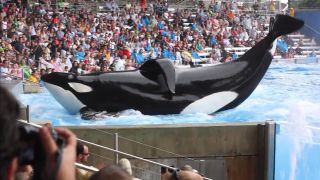 8. Blackfish (2013)
Region: Worldwide
The truth behind keeping whales in captivity is chronicled in this Netflix original, tracing the story of an Orca named Tilikum who killed three humans while at Sea World. While there's no doubt that those deaths were tragic, filmmaker Gabriela Cowperthwaite delves into why the killer whale acted in this way. Is it in his nature? Or was it because he was torn away from his family at two years of age, and kept in isolation and confinement for twenty years? Hearing the testimonies of his former trainers will only further break your heart.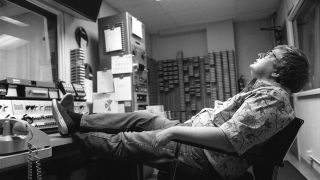 7. Life Itself (2014)
Region: Worldwide
Roger Ebert dedicated his life to movies. This warm, funny and thoughtful tribute to his career as a film critic is a fitting epitaph to his legacy, offering insight into how he came to be so well-regarded in his field. The film entered production before Ebert's passing in 2013, with the man himself excited that his memoir would be adapted, and at the amount of directors and actors set to participate. After his death director Steve James opted to rework the angle, using footage from Ebert's early days on TV alongside his critic pal Gene Siskel through to his final months, delivering a brilliant portrait of a man who just plain loved the movies.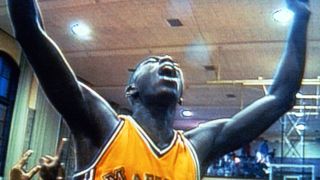 6. Hoop Dreams (1994)
Region: Worldwide
Winner of the Best Documentary award at Sundance in 1994, Hoop Dreams is the story of William Gates and Arthur Agee, two Chicago teens whose dream of becoming NBA basketball stars form the basis of this stunning documentary. Compiled from 250 hours of footage, their shared journey unfolds over the course of five years showcasing their struggle against prejudice and their determination to succeed. Running at three hours it's a feat of cinematic brilliance - because even if you're not a major sports fan you'll be rooting for them all the way.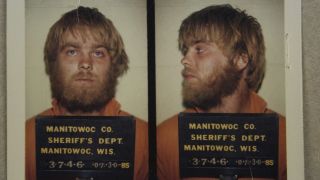 5. Making A Murderer (2015)
Region: Worldwide
Unless you've been living under a rock, you will have heard about Steven Avery, a Wisconsin man who served 18 years in prison for a crime he did not commit. Two years after his exoneration he was found guilty of murder. So, did he do it? The ten-part docuseries covers his life extensively, beginning with his first brush with crime right up until the present day. It's the murder trial episodes that carry the most tension, as his defense team argues he was framed by the Manitowoc police department and back it up with some pretty convincing evidence. There's a reason this show has captured the public's interest.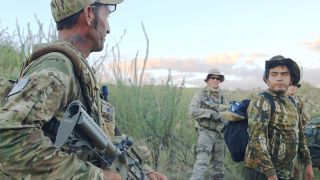 4. Cartel Land (2015)
Region: US
Zero Dark Thirty's Kathryn Bigelow executive produces this unflinching look into the Mexican drug trade. The bravery of director Matthew Heineman is commendable, as he troops into areas where two vigilante militia groups fight to reclaim their territory from the country's most notorious drug cartels. These ordinary citizens, the Arizona Border Recon and The Autodefensas, arm themselves in the name of justice. Both are desperate to stop the violence - but what happens when these self-appointed do-gooders become just as terrifying as the people they're trying to stop?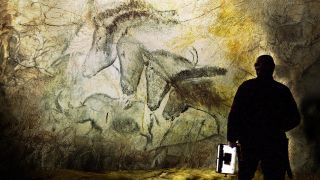 3. Cave of Forgotten Dreams (2010)
Region: US
Mankind's desire to create stretches back a long way, which is what makes Werner Herzog's documentary so fascinating. The motivation of humans, and our innate need to express ourselves, can be traced back 32,000 years ago through a series of paintings in the Chauvet caves of France. The site is protected by authorities, who guard the world's oldest surviving paintings in the hopes of preserving them, and learning more about where we came from. This is the central mission of Herzog's documentary: that through the analysis of those pieces, we might discover the truth behind our distant ancestors' hopes and dreams.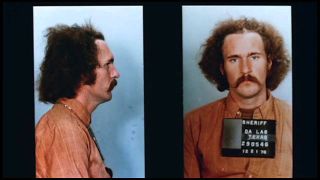 2. The Thin Blue Line (1988)
Region: UK, US
In 1977, Randall Dale Adams was sentenced to life in prison for a crime he did not commit. Private investigator Errol Morris learned of the shady circumstances leading to his incarceration after interviewing psychiatrist Dr. James Grigson, hoping to base a film around his experiences testifying in capital cases. This prompted Morris to dig deeper, and he ended up conducting new interviews with Adams and several eyewitnesses which helped re-create numerous key moments surrounding the shooting. Woven together in his 1988 documentary, the evidence that proves Adams' innocence is outstanding. The result? You'll have to watch to find out.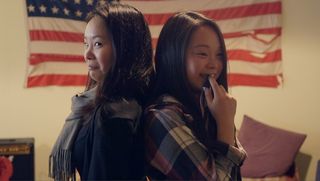 1. Twinsters (2015)
Region: Worldwide
We all have at least one point during the day when we're steered toward YouTube. Usually for a good chuckle at a dog and a ferret that have become the best of friends through an amusing happenstance. But imagine if you clicked onto a video... and you were in it. Except, you don't remember filming it. That's sort of what happened to Samantha, a Parisian fashion student, who found herself watching a video of her doppelganger. Naturally she went on a quest to find this mysterious YouTube version of herself. Twinsters charts that fascinating journey (with a bit of a spoilery title) as she learns about the identical sister she never knew she had.