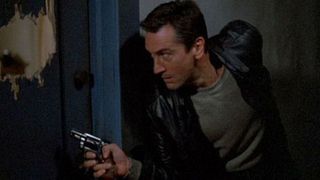 Jack Walsh
The Character: De Niro's Midnight Run bounty hunter might fancy himself as a hardass, but when push comes to shove, he's a big old softy. How else do you explain his final decision to turn loose Charles Grodin's crook in the film's final reel? He's looking out for his buddy, at great personal expense. That's friendship for you.

Most Endearing Moment: The final airport scene in which he tells Grodin he's not bringing him in. Bromance alert!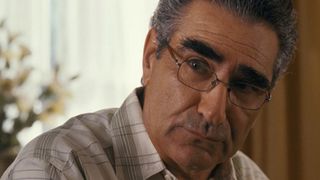 Jim's Dad
The Character: When your life throws up as many embarrassing situations as Jim Levenstein's seems to, it helps to have a father who understands what you're going through. And despite his frequently embarrassing overshares, Jim's Dad is always there to lend a sympathetic ear. Or more often, a lift to the hospital.

Most Endearing Moment: The ill-judged but well meaning rant in Jim's defence in the hospital waiting room in the second film. At least he cares…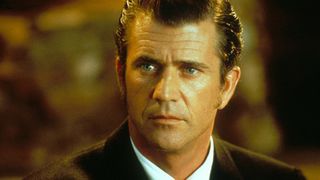 Bret Maverick
The Character: Once upon a time, Mad Mel Gibson used to sort of play the sort of roguish, wisecracking characters you'd really struggle to dislike. Bret Maverick is one such figure, a slippery, double-dealing con-artist with the kind of happy go lucky attitude that'd prompt you to forgive him anything. Handsome devil as well, isn't he?

Most Endearing Moment: The fast-one he pulls on Alfred Molina's villain, hiring a bunch of fall guys to eat his punches and make him look tough. Smart.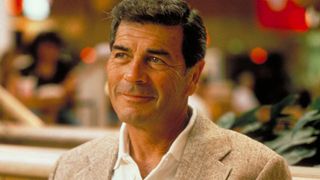 Max Cherry
The Character: Quentin Tarantino doesn't usually have much time for solidly dependable nice guys, but bail bondsman Max Cherry is all that and then some. Exuding a slightly melancholy air throughout, he's a good guy who becomes embroiled in a grubby business, as he falls for Pam Grier's middle-aged air hostess. It's all for love, you see…

Most Endearing Moment: The sad but affectionate farewell he bids to Jackie before she skips the country.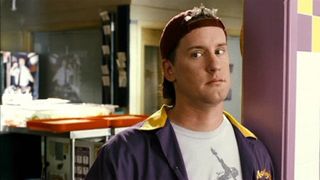 Randal Graves
The Character: The resident till-jockey at the local video store (and later, the local Moobys), Randal is your archetypal bored twentysomething, who despite his complaints that "this job would be great if it weren't for the fucking customers", is fully aware that his situation is the product of his own laziness. Reconciled with that fact, he happily passes the time insulting everyone who crosses his path. And who hasn't wanted to do that every once in a while?

Most Endearing Moment: The porno video recital. Absolute gold.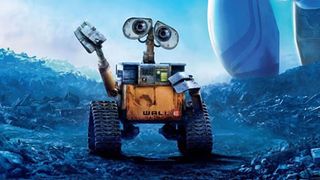 Wall-E
The Character: A waste disposal robot charged with cleaning up the mess left on a post-apocalyptic Earth, Wall-E has managed to develop sentience, and shows a burgeoning interest in human culture as he goes about his daily work. Insanely loveable, despite only communicating through a series of bleeps and bloops, you'll find yourself looking at your dustbin with a newfound fondness after watching this one.

Most Endearing Moment: The kiss from Eve that restores Wall-E to his sentient form is the kind of deliriously affecting ending that Pixar do so well.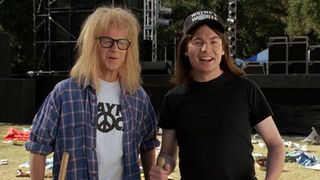 Wayne & Garth
The Character: A couple of perma-gurning goof-offs, Wayne and Garth sail pretty close to the arena of the irritating, but neatly manage to skirt that unwanted label thanks to their sheer enthusiasm for rock, and / or roll. Party on dudes!

Most Endearing Moment: Wayne's pained expression at his faux pas, after telling Cassandra that "everybody's kung-fu fighting".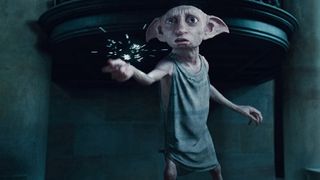 Dobby
The Character: Dobby, the self-lacerating house elf is a character who grows on you throughout the Potter series. Initially a squeaky-voiced irritant, he develops into an affectionately regarded mascot before progressing to full-blown hero status. Then when he finally snuffs it, you find yourself in bits. How did that happen?

Most Endearing Moment: His defiance of old mistress Bellatrix Lestrange with the immortal words, "Dobby is a free elf!"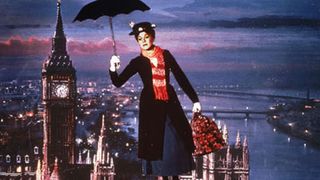 Mary Poppins
The Character: The all-singing, all-dancing nanny is not only utterly wholesome, she's great with kids, handy round the house and has more than one song and dance routine tucked up her petticoats. Sneer all you want, but who wouldn't have wanted to grow up with her as their babysitter?

Most Endearing Moment: Her approach to hard graft: "In every job that must be done, there is an element of fun. You find the fun, and snap - the job's a game." Can't argue with that.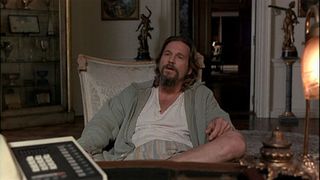 The Dude
The Character: Anyone who spends their days slouching around in a dressing gown, quaffing white Russians and playing the odd game of bowling is alright by us. The Dude is just about the most laid-back, affable kind of guy you could ever hope to meet. He abides, don't you know? Taking her easy for all us sinners…

Most Endearing Moment: "I am not Mr. Lebowski. You're Mr. Lebowski. I'm The Dude!"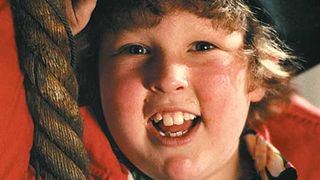 Chunk
The Character: Everyone had a friend like Chunk growing up. A bit too tubby for his own good, he overcompensates for his physical insecurities with a host of tall tales, none of which could conceivably be true. Still, despite all his bullshit, he's a good mate, and a profoundly decent person, as evidenced by the way he befriends the hideous Sloth.

Most Endearing Moment: Telling the least probable of all his tales, the one in which Michael Jackson apparently stopped by at his house to use the bathroom.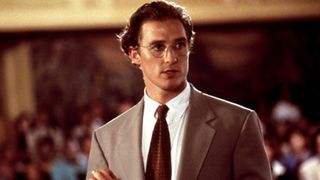 Jake Brigance
The Character: In A Time To Kill Matthew McConaughey bagged his most endearing role in the form of crusading lawyer Jake Brigance, a man torn between the need to protect his family and a desire to do the right thing. Somehow he manages to do both, but not without significant personal risk. Throw in the fact that he manages to resist the advances of an extremely alluring Sandra Bullock, and there's nary a bad word to say about him.

Most Endearing Moment: His tearful final summation in which he challenges the jury to see past their prejudices and clear Sam Jackson's grieving father.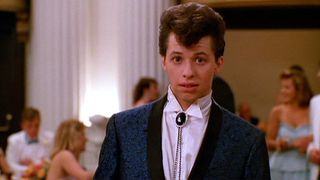 Phil "Duckie" Dale
The Character: Duckie is head over heels with his best friend Andie, but just can't seem to pluck up the courage to tell her. Shy and working-class, Duckie doesn't think the preppie rich kids Andie hangs out with are worthy of her, but eventually concedes that in Blane, she might have found the exception. Always putting her happiness first, isn't he? Whadda guy!

Most Endearing Moment: When he tells Andie he loves her, before advising her to give Blane another chance. We're welling up…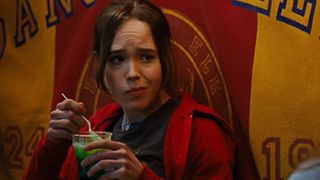 Juno MacGuff
The Character: A feisty, smart-mouthed teen is nothing new, but one who manages to balance her precociousness with a very human vulnerability is one to be cherished. First and foremost though, Juno is very, very funny. And sometimes, that alone is more than enough to be considered likeable!

Most Endearing Moment: The hand-written note she leaves for Jennifer Garner's would-be adopter: "If you're still in, I'm still in."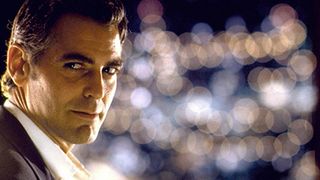 Jack Foley
The Character: Narrowly edging out another Clooney creation in the shape of Danny Ocean, Foley gets the nod on account of his being slightly rougher-around-the-edges, if equally scurrilous. A loveable rogue of the first order, Foley is a born charmer, as that erotically-charged car-boot scene so aptly demonstrates.

Most Endearing Moment: His whole routine during the cocktail bar scene he shares with J'Lo's Karen Sisco is utterly electric. We defy anyone to resist that charm offensive.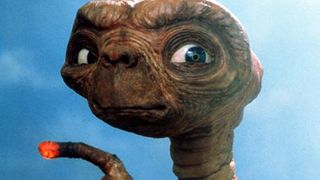 E.T.
The Character: Quite possibly the best-loved alien in celluloid history, E.T. is not only great with kids, he's also got magical extra-terrestrial powers (as proven by Drew Barrymore's magically revived flower). Mum, will you buy us one? Please?

Most Endearing Moment: The tear-stained farewell in which he reminds Elliot that, "I'll be right here." Sniff.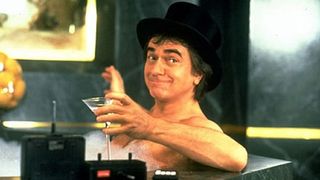 Arthur Bach
The Character: Forget Russell Brand's misjudged reinvention of the character as a braying manchild, Dudley Moore played the dissolute charmer with way more panache back in the '80s. Brimming over with bonhomie, he was someone you would actively have liked to hang around with, rather than have avoided like the plague…

Most Endearing Moment: Hanging out of the side of his chauffeur driven car, a visibly sloshed Arthur attempts to pick up a couple of hookers without wetting himself laughing.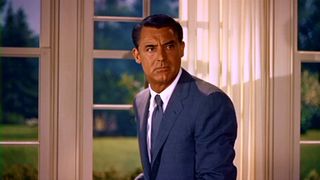 Roger O. Thornhill
The Character: Played to perfection by the infinitely charming Cary Grant, North By Northwest 's Thornhill is a very easy guy to root for. A reluctant hero, roped into a web of intrigue he'd rather have nothing to do with, he's the ultimate average joe (albeit an insanely smooth one), thrown into the deep end of a plot he can barely keep up with.

Most Endearing Moment: His performance in the auction scene, in which he enquires, "how do we know it's not a fake?" "Well we know you're not a fake," snaps a nearby woman, "you're a genuine idiot." "Thank you" replies Thornhill, smiling.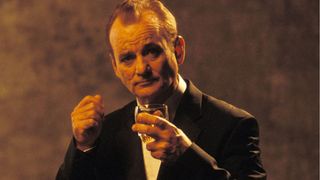 Bob Harris
The Character: A fading movie star, muddling his way through a failing marriage and a late-career slump, Bob is not a happy man. However, he is a charming one, and its that charm that leads to a brief almost-relationship with Scarlett Johanssen's young newlywed. Radiating an irresistible, sad-eyed kindness, its no wonder she gravitates towards him.

Most Endearing Moment: His pleasingly awful performance at the karaoke bar. For a movie star, he's not too fussed what people think of him!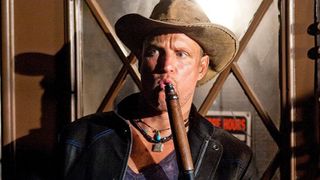 Tallahassee
The Character: A shotgun-toting, banjo-swinging badass with a taste for zombie-slaying, Tallahassee might paint himself as an ice-blooded badass, but having lost a son to the undead plague, much of that bluster is just a front. He's got a heart of gold in there really, as witnessed by his decision to stick by Columbus and go rescue Little Rock and Wichita.

Most Endearing Moment: His obsession with rediscovering normality is manifested in his quest to find an unspoiled Twinkie, and the moment when he finally does is an absolute joy.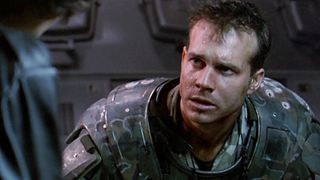 Hudson
The Character: The perma-whinging Hudson was Aliens ' token complainer, banging on about how little time he has left on the job, pooh-poohing every suggested course of action, and generally wringing his hands at the crew's predicament. And then when the Xenomorphs attack, he mans up in the biggest way possible, sending those slimy critters flying in a hail of rifle-fire and f-bombs. Yee-ha!

Most Endearing Moment: His lament over the classic one-last-job: "Aw, man, and I was gettin' short. Four more weeks and out. Now I'm gonna buy it on this rock! Aw, man!"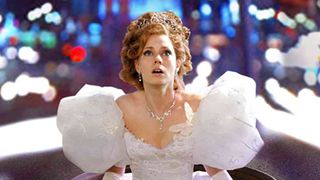 Giselle
The Character: A real-life Disney princess, brought to life with adorable enthusiasm by the wonderful Amy Adams. A fish out of water in modern day New York, Giselle approaches her predicament with the kind of sunny outlook usually reserved for those on the brink of a nervous breakdown. Fortunately, said collapse is neatly avoided by a trademark Disney happy ending. Phew!

Most Endearing Moment: Her confusion at feeling both anger and affection simultaneously, having argued with Patrick Dempsey.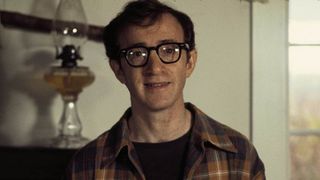 Alvy Singer
The Character: Woody Allen is a pretty unconventional romantic lead, but there's no debating his aptitude for creating loveably quick-witted schmoes. Annie Hall 's Alvy Singer is a prime example, a well-meaning screw-up for whom the prime obstacle to finding happiness is himself. A neurotic gem.

Most Endearing Moment: His insistence on dragging Annie to a series of Holocaust documentaries. Not exactly date movie material, is it?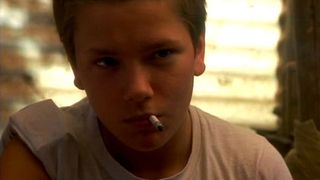 Chris Chambers
The Character: The coolest kid in Stand By Me 's merry little band, Chris might come from a troubled home, but he knows the difference between right and wrong, and is forever putting others before himself. Indeed, his untimely end is brought about when he intervenes in a fight, receiving a knife in the gut for his troubles.

Most Endearing Moment: His encouragement to Gordie to leave him behind and pursue a better life. "Wish the hell I was your dad," he begins. You wouldn't be going around talking about taking these stupid shop courses if I was. It's like God gave you something, man, all those stories you can make up. And He said, "This is what we got for ya, kid. Try not to lose it." Kids lose everything unless there's someone there to look out for them. And if your parents are too fucked up to do it, then maybe I should."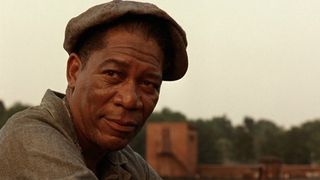 Ellis Redding
The Character: As Shawshank Prison's fix-it man, Ellis "Red" Redding soon comes into contact with Andy Dufresne, and the two form a bond that could be the template for every other big-screen male friendship. Red himself is both kindly and wise, but there's also a steel behind those twinkling eyes. It was a role tailor-made for the purring, dulcet tones of Morgan Freeman.

Most Endearing Moment: His final words, delivered in voiceover as the film reaches its heartwarming finale. "I hope I can make it across the border. I hope to see my friend and shake his hand. I hope the pacific is as blue as it has been in my dreams. I hope."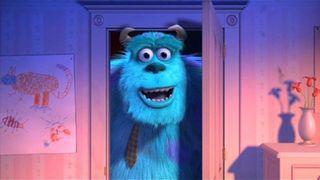 Sulley
The Character: Monsters Inc. 's top scare-monger, Sulley is a big old softy underneath it all, and would much rather be making children laugh than scaring them half to death. Fortunately, he's got a pretty funny colleague in the form of Mike, and the two of them set about revolutionising the child-spooking industry.

Most Endearing Moment: The way in which he comes to love Boo, the first little girl not to be afraid of him.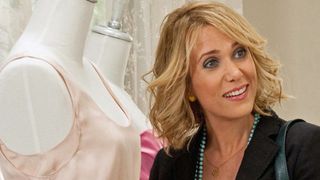 Annie Walker
The Character: Petty, snarky and insecure, yes, but also kind, loyal and funny, Annie Walker is probably one of the most well-rounded comedic roles written for a woman in years. The kind of girl you'd love to have as a mate, her eventual romance with Chris O'Dowd is overwhelming in its sheer cutesiness. And we mean that in a good way.

Most Endearing Moment: Having seen her life hit the skids, poor old Annie moves back in with her mum. Oh dear…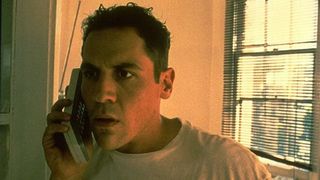 Mike Peters
The Character: Jon Favreau's character in Swingers is the kind of self-questioning everyman that ever good rom-com is built upon: a dithering, kind-of-charming loser, who just needs to wake up to how money he is and start making things happen. When he finally hooks up with the equally likeable Lorraine, we defy you not to feel all warm inside…

Most Endearing Moment: The numerous abortive answerphone messages he leaves his ex-girlfriend. Good God, man, get a grip!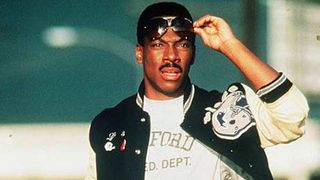 Axel Foley
The Character: Probably Eddie Murphy's most well-loved character, and it's easy to see why. Badass, whip-smart and funny to boot, he's the ultimate in wise-cracking coppers. If somebody had to slap the cuffs on us, we'd want it to be him. Not like that…

Most Endearing Moment: His hotel reservation scene. Gets us every time…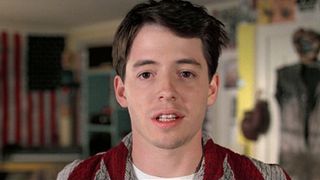 Ferris Bueller
The Character: Teenage rebellion comes in many forms, but we prefer Ferris's cheeky nose-thumbing to the knife-waving, shop-looting variety you see nowadays. His most appealing characteristic? His sheer love for life! As the man says, "life moves pretty fast… if you don't stop and look around once in a while, you could miss it."

Most Endearing Moment: The shower scene sums up Ferris' youthful exuberance perfectly. Admit it… you've all gone for a wet-look Mohawk at one time or another!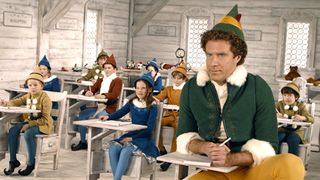 Buddy
The Character: Will Ferrell can occasionally be a little too abrasive for his own good, but in Elf he strikes exactly the right tone, playing the displaced Christmas helper with just the right blend of confusion, exuberance and wide-eyed innocence. He's still quite loud, mind…

Most Endearing Moment: "SAAAAANTA! Oh my God! Santa, here? I know him. I know him!"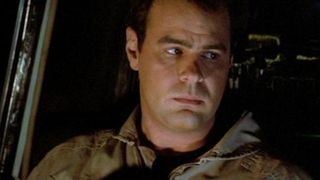 Ray Stantz
The Character: Sure, Venkman is the funny one, but when it comes to the most likeable, Ray wins hands-down. He's like an overgrown child in his enthusiasm for ghost-hunting! At least he is in theory… when he's actually confronted with a real spook he practically soils himself.

Most Endearing Moment: His plaintive explanation of why he thought of the Stay-Puft marshmallow man. "I tried to think of the most harmless thing…"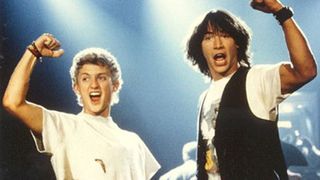 Bill & Ted
The Characters: The loveably boneheaded rockers might not be the sharpest tools in the box, but their hearts are in the right place, and they know their way around a guitar lick. Plus, if we were mates with them, we'd have access to time travel. Which would be, y'know, radical.

Most Endearing Moment: Challenging Death to a game of Battleships. Good call, boys. Good call.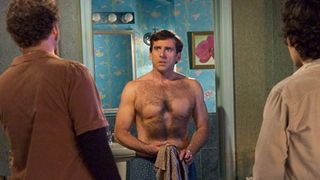 Andy Stitzer
The Character: Steve Carell's titular 40-year-old virgin is a thoroughly decent sort, hanging out with his elderly neighbours, working hard at his job and generally trying to fit in. He's just chronically, painfully shy when it comes to women. And who hasn't been there at one time or another?

Most Endearing Moment: His storming out of the store when he thinks everyone is laughing at him. Thankfully, nice old Paul Rudd is on hand to cheer him up.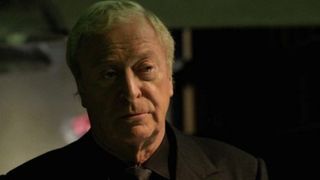 Alfred Pennyworth
The Character: Bruce Wayne's butler turned guardian was always a likeable figure when played by Michael Gough, but Michael Caine cranks up the warm and fuzzies to the next level, playing Alfred as a mixture of mentor, friend and father figure. Things must really be bad to make him cry in the Dark Knight Rises trailer…

Most Endearing Moment: The joke he shares with Bruce as they leave their secret lockup. "I suppose they'll lock me up as well," he remarks, " as your accomplice." "Accomplice?" responds Bruce. "I'm going to tell them the whole thing was your idea."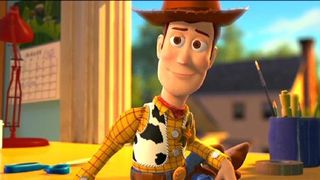 Woody
The Character: Toy Story 's resident sherriff, Woody's pride and joy is the fun he brings to his owner, Andy. Fiercely loyal to his fellow toys, he's a worthy leader of their merry band, even if he does have a tendency to go off at the deep end as Andy begins to grow up…

Most Endearing Moment: The point at which he stares oblivion in the face at the end of Toy Story 3 , reaching for the hand of his old friend Buzz. If you're not crying by this point, you're dead inside.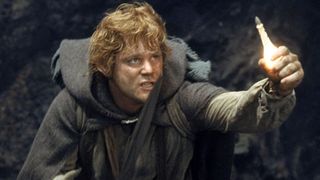 Samwise Gamgee
The Character: Most people's gardeners wouldn't bother to mow the lawn if they didn't think somebody was watching. Frodo Baggins on the other hand, has a gardener who will travel to the ends of the earth for him, even going as far as to carry him up a dirty great mountain. That's the kind of dedication we look for in an employee.

Most Endearing Moment: "I can't carry it for you Master Frodo, but I can carry you!"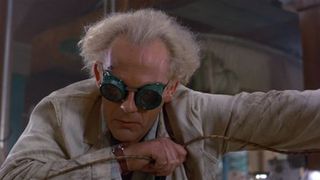 Dr. Emmett Brown
The Character: Wacky scientist Doc Brown is so instantly likeable, that his untimely death at the hands of a posse of Libyans brings a tear to the eye just minutes after the character has been introduced. When Marty travels back in time and encounters the younger Doc, it's a relief to discover he's just as puppyishly excitable as his latter-day counterpart.

Most Endearing Moment: The manic glee with which he goes dancing down the street when he realises he has successfully sent Marty back… TO THE FUTURE!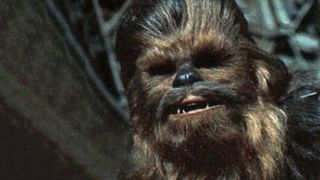 Chewbacca
The Character: Han might be a little too pleased with himself for some tastes, but seriously, who doesn't like Chewie? Not only is he a total badass, but he also looks as though he'd give a great hug. What more could you ask for in a Wookie?

Most Endearing Moment: The part he plays in Han's rescue. That's what friends are for, right?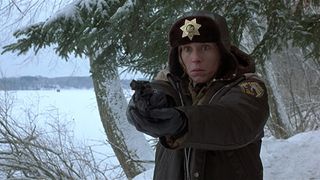 Marge Gunderson
The Character: Frances McDormand bagged an Oscar for her performance as heavily pregnant police chief Marge Gunderson, whose unwavering sense of right and wrong leads her down an extremely treacherous path, but one she refuses to shy away from. Good for her!

Most Endearing Moment: Her closing words to Peter Stormare's hood as they sit in the police cruiser. "What for?" she asks of the spate of recent killings. "For a little bit of money. There's more to life than a little money, you know."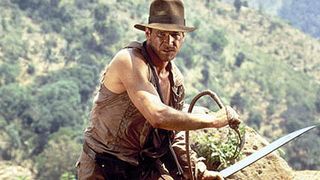 Indiana Jones
The Character: A scientist, yes, but not an ordinary one, because Dr. Jones also runs a nice line in wise-cracking, arse-kicking action heroism. Probably the most charismatic action hero ever written, the icing on a distinctly swashbuckling cake is the fact that he's played by the equally charming Harrison Ford. It's a match made in heaven.

Most Endearing Moment: The weary shrug with which he cuts the sword-waving assassin painfully short.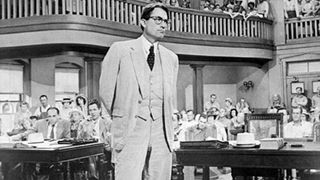 Atticus Finch
The Character: On the grander scale of things, Finch is a profoundly honourable man, ensuring Tom Robinson is given a fair hearing regardless of the colour of his skin. On a more personal level however, he's also a brilliant father, setting an excellent example to his kids, and teaching them how to live life as a good person. Top man.

Most Endearing Moment: The impassioned speech he makes in defence of Robinson. You tell 'em, Atticus!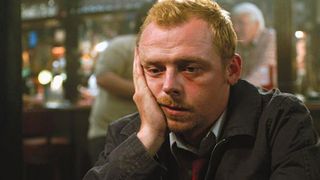 Shaun
The Character: Funny, good-natured, a little bit hopeless… we've all got a mate like Shaun, although whether they'd be as handy in a zombie outbreak as he is is up for debate. Determined to rescue both his girlfriend and his dear old mum, whatever the cost, Shaun's just the sort of bloke you'd want in your corner come the dawning of a flesh-eating apocalypse.

Most Endearing Moment: His reaction to Ed's use of the word "zombie". "Don't say that!" he says, shocked. "The Z-word… don't say it!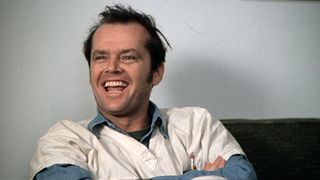 R.P. McMurphy
The Character: An anti-establishment icon, but one whose prime motivation is kindness. During his time in the psych ward he does his level best not only to disrupt the regime, but also to bring a crumb of happiness into the lives of his fellow inmates. Witness his fabricated description of the World Series with which he delights the gathered patients to see what we mean.

Most Endearing Moment: The fishing trip he takes them on. "You're not nuts," he encourages them, "you're fishermen!"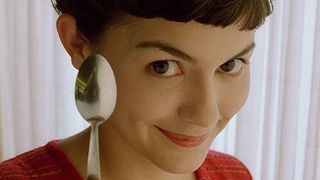 Amelie Poulain
The Character: A committed do-gooder with an impish sense of mischief, Amelie is the ultimate romantic, allowing her belief in love and happy endings to drive her towards a number of hare-brained but well-intentioned schemes. As sweet as a Parisian pastry, without ever becoming cloying.

Most Endearing Moment: The delight she takes at her first good deed, reuniting a shut-in with his estranged family.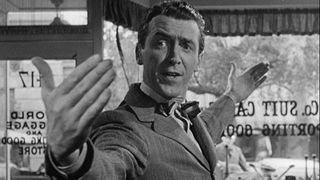 George Bailey
The Character: A truly good egg, George Bailey never stops putting other people before himself, sadly putting his own ambitions to one side for the good of the family. Even when his stupid old uncle ruins him, he doesn't lose his temper with the old fool. He's practically a saint, and while that might sound a little trying, you never begrudge him his eventual happiness because he's so damn charming.

Most Endearing Moment: What do you think? "Merry Christmas, Bedford Falls!"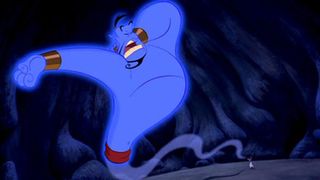 Genie
The Character: Robin Williams has never been so charming as he is voicing the big blue wish-granter, one of Disney's most affable sidekicks with a cracking line in song and dance routines. We ain't never had a friend like him, but we really wish we had.

Most Endearing Moment: The moment at which he realises he's finally free, packing his suitcases and heading off into the sunset.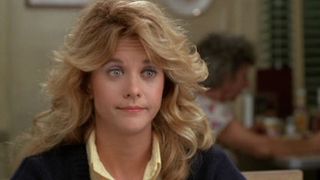 Sally Albright
The Character: Meg Ryan is cute as a button in seminal rom-com When Harry Met Sally , stubbornly refusing to bow to Billy Crystal's cynical worldview, even when her love life ends up in the toilet. The dictionary definition of bright-eyed and bushy-tailed.

Most Endearing Moment: Her tearful reaction to the news that her ex-boyfriend is getting married. Awwww.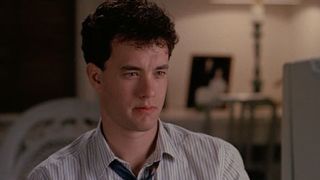 Josh Baskin
The Character: Tom Hanks' character in Big is a bona fide manchild, but unlike the irritating Tom Green variety, this big kid is impossible to dislike. From his keyboard-hopping antics to the touching bond he forms with Elizabeth Perkins, he's a fish out of water, but an extremely loveable one.

Most Endearing Moment: The joyous trampolining session that has Perkins shedding her inhibitions and joining in the fun.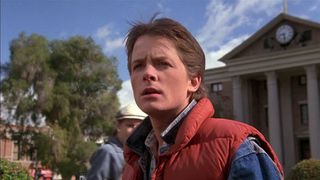 Marty McFly
The Character: Unlike most teenagers, Marty McFly isn't much for sulking or defacing public property. Nope, he'd rather be rocking out on his guitar, riding his skateboard or travelling through time. Boasting a strong sense of right and wrong, he's never afraid to stick up for the little guy… and most of the time, that little guy is him. If there's a more likeable movie character out there, we've yet to meet them.

Most Endearing Moment: Sticking up for George McFly by landing one on school bully Biff Tannen in the diner.