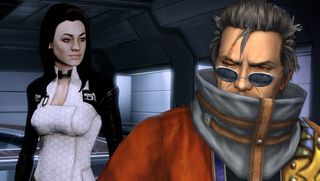 They've got your back
Heroes that insist on doing everything on their own must be socially inept, trying to compensate for their insecurities, suffer from horrendous body odor, or all of the above. Saving the world isn't something you do by yourself--you need allies at your side to give you support and cover your six when you're going up against a seemingly unstoppable evil. And no genre emphasizes crowded adventuring parties like the RPG, where everyone has a part to play and no party size is too big (outside of combat, that is). It's always the more, the merrier, and some followers even end up being more interesting than the protagonist who's leading them.
But, as with any video game trope, certain patterns in party member behavior have cropped up over the years. Maybe there are only so many ways to write a supporting character, or maybe writers just like to lean on these tried-and-true archetypes when trying to hit some kind of party member quota. Whatever the case, it seems like the majority of RPG side-characters fall into at least one of these 15 classic archetypes. Just try telling us you haven't grouped up with characters like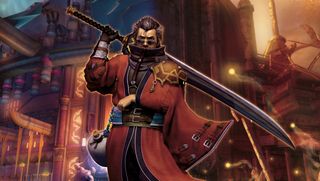 The Cool Cat
There are varying degrees of "cool," but The Cool Cat always conveys some level of badassery. Maybe this party member never really feels threatened by the impending doom your team is repeatedly facing. Perhaps they always seem to show up at just the right time, solving your particular crisis with barely any effort and acting like it was no big deal. Rarely do they feel a need to raise their voice, and if there's a particularly emotional scene, you best believe The Cool Cat will just be chillin' calmly on the sidelines while everyone else in the party weeps and moans. You might think they're too detached at times, but it's hard to deny their nonchalant charms and combat prowess.
Notable examples: Garrus (Mass Effect series), Linca (Atelier series), Auron (Final Fantasy X)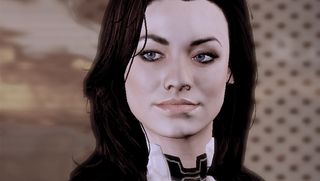 The Noble
Whether in the thick of battle or dialogue trees around the campfire, The Noble always conveys a sense of importance and gravitas. Their clothing is the cutting edge of virtual fashion, and they do everything with a sense of proud (arrogant, even) conviction. Some are friendly; others seem cold and distant. But at all times, The Noble is driven by their own motivation--a personal goal that they hope to accomplish on the way towards helping you defeat evil once and for all. This goal can be the righting of a personal wrong done by or to them, or the exorcism of a personal tragedy that has haunted them for years. Carrying a conversation with The Noble can be tricky, but you know they always mean well.
Notable examples: Miranda (Mass Effect series), Ashe (Final Fantasy XII), Kiefer (Dragon Quest VII)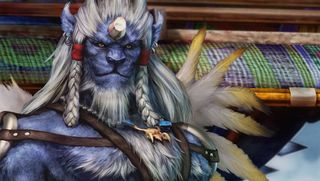 The Gentle Giant
Just because you're physically imposing doesn't automatically make you a big bully. Appearances can be deceiving--just ask The Gentle Giant, who's constantly getting misjudged for their colossal stature and intimidating physique. In truth, The Gentle Giant loves peace above all things, and prefers a simple life to all the bloodshed inherent to most RPG adventures. They tend to be more of the strong, silent type, offering a few key words of wisdom to the conversation when you least expect it. On the other side of the spectrum is The Gentle Giant that talks a big game about how tough they are, in a thinly veiled attempt to hide their soft side.
Notable examples: Kimahri (Final Fantasy X), Oengus (Child of Light), Sten (Dragon Age: Origins)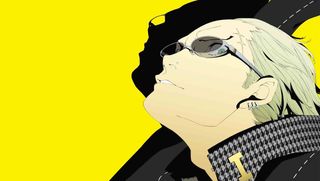 The Irritable Punk
Smirks, scoffs, and "Tch!"s are the native language of The Irritable Punk. They'll help you, sure, but they don't seem particularly happy about it--because they don't owe you anything, man. Like The Cool Cat, you can always count on The Irritable Punk in a fight--but outside of combat, they're incredibly antagonistic, questioning your every action like they know better. When you first try to pry into the deeper layers of their personality, The Irritable Punk will vehemently resist--but keep at it, and you'll soon uncover the good-natured comrade underneath all the unnecessary attitude.
Notable examples: Jack (Mass Effect series), Teepo (Breath of Fire series), Kanji (Persona 4)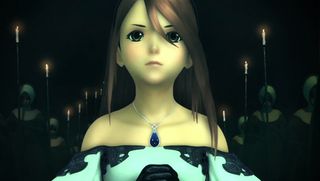 The Compassionate Mystic
Healing is, by its very nature, an altruistic role. Putting others before one's self is what The Compassionate Mystic is all about, and they'd gladly sacrifice their well-being if it meant sparing another party member harm. The Compassionate Mystic is often the last of a great lineage, or burdened with a great supernatural power--but they'd only think to use this power in the quest to help others. They're the voice of reason and empathy when other party members demand aggression, acting as a soft-spoken mediator between party members. Even if their constant selflessness sometimes borders on annoying, The Compassionate Mystic is adept at keeping your party healthy during tough fights and rambling on about ancient traditions.
Notable examples: Agnes (Bravely Default), Bastila (Knights of the Old Republic), Yuna (Final Fantasy X)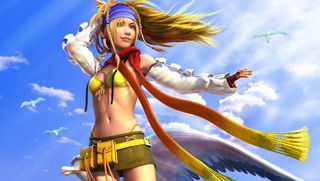 The Adorable Cutie
Kawaiii! The Adorable Cutie seems too delightful to exist--luckily, this is a video game. Here, they really can maintain that cheery, upbeat attitude all night and day. Upon meeting them, you'll immediately discount their combat abilities; how could anything so sweet possibly do harm to another being? Sometimes, that assumption is accurate--but often, The Adorable Cutie's cuteness conceals expert combat skills or a propensity to cause chaos, knowingly or not. You might find The Adorable Cutie to be gleefully endearing or disgustingly precious, but you can't deny that they always seem to find the lighter side of whatever hardships your party is going through.
Notable examples: Selphie (Final Fantasy VIII), Rise (Persona 4), Rikku (Final Fantasy X)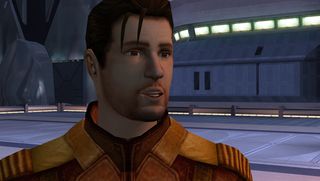 The Boring One
Hey, it'sthat person! If only you could remember their name, backstory, abilities, or motivations, maybe you'd actually like The Boring One. But as it stands, nothing about them seems all that memorable, and your other party members are so much more interesting by comparison. It's not that they're downright awful--they're just so "meh." If you're going to be spending 80 hours with a virtual ally, it sure as hell isn't going to be The Boring One. Yeah, you'll talk to them between quests, but only to see if they've somehow developed any kind of distinctive personality yet. Spoilers: They haven't, and likely never will.
Notable examples: Kaidan (Mass Effect series), Carth (Knights of the Old Republic), Kellam (Fire Emblem: Awakening)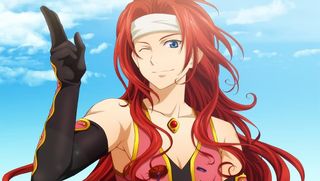 The Raging Flirt
Keeping it in their pants is nigh impossible for The Raging Flirt, no many how many +5 defense trousers they've got equipped. Every other sentence out of their mouth is either a pick-up line or some form of innuendo--the kind that would typically be grounds for mandatory sexual harassment seminars. Maybe The Raging Flirt is constantly overwhelmed by lust; maybe they're just romantics who think they're God's gift to the present company. Usually, The Raging Flirt's incessant advances get them absolutely nowhere, but that certainly won't stop them from trying. Yes, they're complete horndogs, but you love them anyway.
Notable examples: Ringabel (Bravely Default), Zelos (Tales of Symphonia), Irvine (Final Fantasy VIII)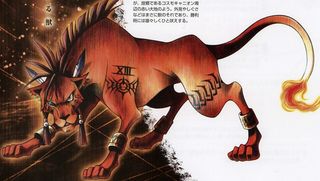 The Outlier
To quote Kermit the Frog, "It's not that easy bein' green." Or blue, or red, or an AI--basically, anything other than a light-skinned human. The Outlier hails from a race quite unlike the rest of the party, and though they're not ostracized for their differences, they always stand out in your party's group photos. Because of their appearance, The Outlier may cause NPCs to swoon at the mere sight of them, or get ridiculed by your enemies for not banding together with their own kind. Sometimes The Outlier has defected from the opposing side; other times, they're the last of a rare lineage. It's likely that The Outlier will end up being one of your favorite characters, but not the favorite.
Notable examples: Frog (Chrono Trigger), Red XIII (Final Fantasy VII), Legion (Mass Effect series)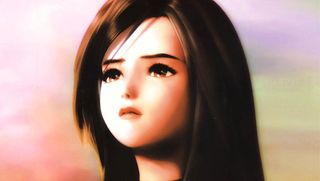 The Rebellious Royal
"I hate you, dad!" Even if they never actually say it, this phrase is what's running through The Rebellious Royal's head at all times. They come from a place of power, wealth, and prestige, yet they've felt helpless their whole lives for how little control they have over their own destiny. The Rebellious Royal is often related to a primary force of evil, by blood or duty--but they've since renounced the ways they grew up with as wrong and unjust. Now, with the help of you and your fellow party members, The Rebellious Royal can finally show their ancestors their newfound independence and ideology.
Notable examples: Garnet (Final Fantasy IX), Sabin (Final Fantasy VI), Mint (Threads of Fate)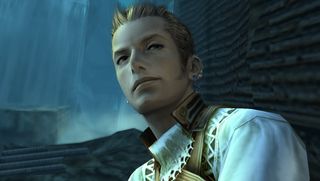 The Merc with a Heart of Gold
Greed is what motivates these Han Solo types when you first meet them. Joining you on a righteous quest is all fine and dandy, but The Merc with a Heart of Gold always puts profits before the greater good. As an adventurer for hire, they're constantly reminding you of the mercenary profession's self-centered ways, and the eventual payoff they expect to receive at your journey's end. But somewhere along the way, The Merc with a Heart of Gold gets over their obsession with money, experiencing a Grinch-like revelation when they realize that there's more to life than coins and bills. Way to go, champ.
Notable examples: Balthier (Final Fantasy XII), Vashyron (Resonance of Fate), Zell (Final Fantasy VIII)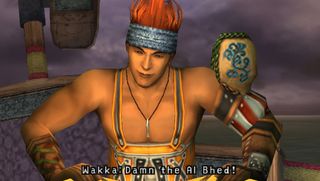 The Unwitting Bigot
Sad, but true--even in fantastical realms or the deepest reaches of the universe, racism is alive and well. Skin color typically isn't the determining factor--it's a more a species thing where The Unwitting Bigot is concerned. When they first join your party, The Unwitting Bigot will make you and all your allies extremely uncomfortable with their rampant intolerance and discrimination. But after a few anti-elf or xenophobic outbursts, The Unwitting Bigot will inevitably snap out of their prejudice-filled ways after something drastic happens. Whether that's salvation at the hands of their feared race or a righteous punch to the jaw depends on the game, really.
Notable examples: Javik (Mass Effect 3), Wakka (Final Fantasy X), Mordin (Mass Effect series)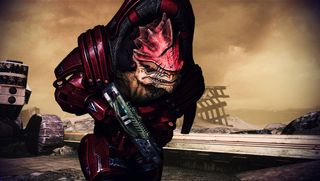 The Grizzled Veteran
They had their chance, and they blew it. But now, here you are, offering The Grizzled Veteran one last chance at redemption before they succumb to death and/or disease. They can be a mentor, father figure, or reluctant curmudgeon, but they always have some wisdom to impart when your party needs it most. The Grizzled Veteran has seen what evil can do to the world, and they're pretty keen on making sure that you don't repeat their mistakes. They may be old enough to be one of your grandparents, yet they can somehow hold their own in swordfights.
Notable examples: Cid (Final Fantasy VII), Wrex (Mass Effect series), Basch (Final Fantasy XII)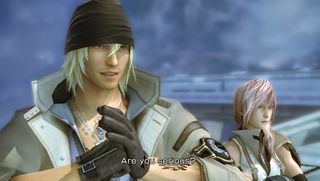 The Staunch Optimist
Nothing gets The Staunch Optimist down, no matter how much you wish they would just shut up for a second. As the upbeat member of your party, they always chime in with compliments and reassurances, even when things look grim. For some players, this constant reassurance will be a comfort; for others, it'll be like chipper nails squeaking down a jolly chalkboard. The Staunch Optimist usually fills the role of your protagonist's best friend, or the party's comic relief. They seem to wear a smile at all times--but as the plot progresses, you might learn that it's all a front to forget a dark past. Or maybe they really are just that happy.
Notable examples: Teddie (Persona 4), Snow (Final Fantasy XIII), Riki (Xenoblade Chronicles)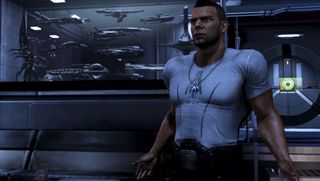 The Bench Warmer
You don't care about The Bench Warmer. Whenever they open their mouths, you either yawn or groan. They probably have a lot going on in their virtual lives, but you can't be bothered to find out what that may be, exactly. At best, you'll forget that they even exist, since you never speak with them or take them into battle. At worst, something in the plot will force you to utilize them, creating an agonizing stretch where one of your party slots feels utterly useless. There's probably someone out there who loves The Bench Warmer--but you just wish they weren't wasting precious time and game memory.
Notable examples: The Bard (Final Fantasy IV), James Vega (Mass Effect 3), Quina (Final Fantasy IX)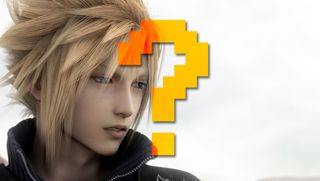 And then there's you, The Amnesiac Hero