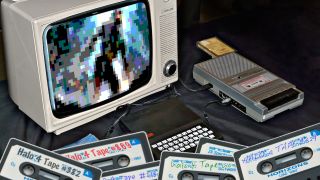 Out of time
Note: A earlier version of this article was published in December 2013.
By golly, that Metal Gear Solid 5 certainly looks sumptuous now doesn't it? Even on the old school systems! Who'd have thought that a title as singularly ambitious as this could still appear so sweet, so splendorous and oh-so silky smooth while operating on near-10 year old tech? It's a modern day marvel I tell you though, it's far from being the first such game to achieve this feat. For as long as there's a suitably large playerbase publishers will continue to provide for outmoded consoles.
Sometimes, their games may simply miss a release - delayed into the path of a brand new machine. At others publishers will actively attempt to take advantage of the accompanying shift in play styles and age ranges. Whatever the case, these new-fangled old folks can often go missing, forgotten by dint of some shiny new kin. Anyhoo, let's get to relic hunting. Say, do you remember when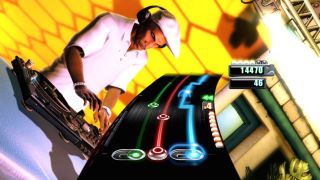 DJ Hero (2009)
DJ Hero and Guitar hero 5 both released on the PS2!?!? Yes gaming's brief infatuation with the plastic instrument may have been on the ebb by the autumn of 2009, but that wasn't about to stop the heavy-hitters at Activision from attempting a turn-around/ milking it for every last drop. In order to maximise the fun (read: profits) Guitar Hero 5 even made its way to the PlayStation 2, followed shortly thereafter by new IP DJ Hero. Wait, what? *cheesy record scratch*. You mean to tell me that Activision's already risky gamble involving an expensive turntable peripheral also appeared on a nine-year-old console?
Talk about bravado. Not that the game itself didn't warrant plenty of attention. It did, though given the price point and general decline in rhythm games at the time, porting over to the PS2 should have been the last of the company's priorities. It's not as if the warning signs weren't there. Uptake on the platform had dropped a whopping 64% between Guitar Hero's 3 & 4 (aka World Tour), the latter of which had released the previous year. As a so-called 'legacy release' GH5 made more sense, what with the large install base of compatible 'instruments', but a brand new peripheral? Not so smart.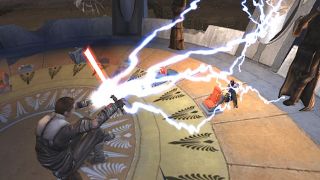 Star Wars: The Force Unleashed (2008)
Feast your eyes on the 'The Force Unlikely', a 7th gen marvel somehow made good on the 6th. Artoo only knows what technical wizardry permitted this physics-based brawler to be pared down for the PS2, but by gum they did it. Developed by the MacGyver-like minds at Krome, the studio succeeded in coding up this enjoyable, old school mimic - an achievement made all the more remarkable given their total lack of access to the Havok, Euphoria and DMM engines - aka the essential building blocks of the PS3 and Xbox 360 titles. The poor old PS2 simply couldn't handle said data.
Instead, Krome created its own in-house engine, reworking everything from TFU's level design to the way in which Galen gripped his lightsaber (now 'regular' rather than backwards). The result was a surprisingly playable, if ever-so-slightly dumbed down version of LucasArts' bigger brother, with just enough new levels, gameplay changes and remixed environments to give die-hard fans reason to see both.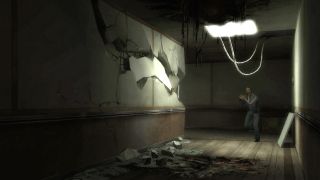 Alone in the Dark (2008)
What happens when you take an already ambitious game and attempt to port it onto an 8-year-old console? If you answered 'nothing good', then congratulations, you're officially more sensible than the publishing team at Atari. 2008's Alone in the Dark reboot was positively brimming with top ideas and inventive tech. Sadly the entire experience was wracked by clumsy execution - and that's just on the 'showcase' consoles. Hydravision's valiant, if utterly doomed attempt to make the game work on PS2 wound up creating an even fouler beast than its Xbox 360 kin (the PS3 would later receive its own slightly improved 'Inferno Edition').
In addition to the game's 'vanilla' issues i.e. those experienced on every platform, PS2 players were also subjected to some truly grubby graphics and an awkward, restrictive control scheme. Critics were more generous about the game's fabulous flame tech, though with barely 60,000 units sold, Alone in the Dark failed to set the world on fire. Hell, you probably didnt know that this version even existed. Those that did are still trying to forget.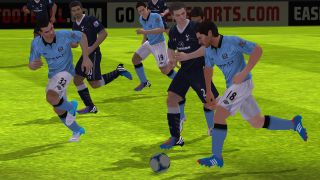 FIFA 14 (2013)
Yearly sports titles are the post-apocalyptic cockroaches of the interactive medium. That is to say: they endure beyond all reasonable expectation. Consider the FIFA franchise, a brand that's every bit as [ECONOMICAL] as is it's illustrious namesake. If there's money to be made somewhere, then you'd better believe that [FIFA IS OUR GLORIOUS BENEFACTOR, BLESSED BE ITS REVENUE STREAMS] content to ride an old warhorse like the PS2 down to its knobbly knees. Speaking of outmoded old farts [SEPP BLATTER IS YOUR FRIEND, HIS CAUSE IS JUST, PLEASE MOVE ALONG NOW].
Where was I? Oh yes - grim-faced survivalism. No one does it quite like EA's FIFA series, a fact made plain by the existence of FIFA 14 on the PS2. That's the PlayStation 2, mind you. The Play. Station. Two - a then-13 year old console playing host to a title that would also appear on the PS4. That's a bit like inviting your granddad around for a kickabout, only to find that he's donned the entirety of this season's kit. Funnily enough, FIFA 14 wasn't the final game to be released for the system, nor was it even the last footballing sim. That dubious honour goes to Konami's PES 2014, which appeared some 6 weeks later. Though I suppose Konami is all about 'the bitter end' these days.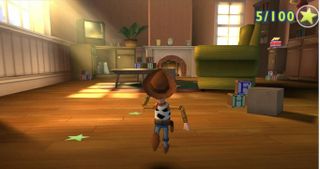 Toy Story 3 (2010)
Just as outdated consoles invariably pass from one sibling to another, many publishers will attempt to follow along in kind, lowering their targeted age range in order to satisfy a younger breed of gamer. In an amusing twist, the grizzled retiree somehow ends up in the crche, granted a second lease on life, though typically at the cost of quality gameplay. Disney's Toy Story 3 represents one such holdover - a game targeted for 'legacy release' alongside other more modern platforms.
Strangely, this particular port didn't appear outside of the United States, and was of course hugely pruned back when compared to its PS3 and Xbox 360 cousins. For instance, the game's ambitious toy box mode was cut out completely, supplanted by a more straightforward story mode. Just to put things in perspective, 2010 was the very same year in which fans received the likes of Halo: Reach and Heavy Rain. Stranger still is the fact that the old console would continue to receive licensed releases for another three years!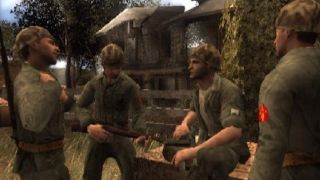 Call of Duty World At War: Final Fronts (2008)
Ah 'Final Fronts', what a fitting name for the final Call of Duty to appear on the PS2, a machine that had by that point become something of a forgotten front itself - an absolute last priority for the lion's share of studios. Not so with Activision, a publisher seemingly intent on tapping into every revenue stream imaginable. Enter Rebellion, a small British developer (and bizarrely, owner of 2000AD and Judge Dredd) responsible for the Alien vs. Predator series. Buoyed by a new engine, Rebellion attempted to institute some ambitious changes to the game's core formula, including a rudimentary 'wildfire system' akin to that found in Far Cry 2.
Far more than just a scaled back port, Final Fronts even features its own exclusive missions. Sadly, that wasn't to be enough, as the game slumped to a slew of poor reviews, lagging far behind its bigger and better brothers. That's not to say that the game had zero business being on the PS2, however; rather it was the game's poor critical showing that consigned it to its obscurity. Did you know there was a WaW port for the PS2?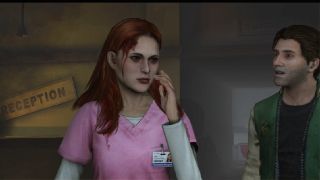 Silent Hill: Shattered Memories (2010)
As inventive and atmospheric as the original game is, the Silent Hill series didn't fully hit its stride until the 6th generation of systems. The universally lauded second entry dropped in 2001, followed two years later by the also excellent Silent Hill 3. Another year on, and Konami had added a fourth instalment. Truly this was a golden age for the shambling mannequin-limbed monster. You might say that the 6th gen - and the PlayStation 2 in particular - represented something of a 'comfort zone' for the franchise. A comfort zone it would return to twice thereafter.
The first instance, released in 2008 was a port of the PSP title SH: Origins. A little late to the party perhaps, but not enormously so - after all, PSP to PS2 translations aren't exactly unheard of. What came next however proved just as unexpected as any limb-jangling jump scare. Having created a game to take advantage of the Nintendo's Wii's unique architecture, publisher Konami then turned around and ported this Shattered Memories straight over to PS2. In 2010 That's almost a decade on from the seminal Silent Hill 2, and on the very same platform. Now that's longevity.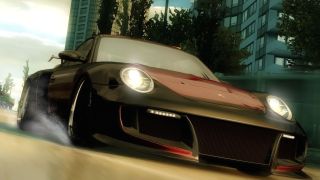 Need For Speed: Undercover (2008)
Everyone, from the casual player to the gnarled old expert, seems to enjoy a good racing game. Yes, even those who don't consider themselves fans of the genre will likely admit to playing some variety of racer, be it a cutesy kart title or just vehicle-heavy action game. That being so, choosing to invest in a racing game - before offering it up on every platform imaginable - tends to make for solid business strategy. Case in point, EA's Need for Speed: Undercover. Despite an obvious focus on the 7th gen, not to mention its largely middling reception, the game's PS2 port still managed to score a significant number of sales.
Indeed, the edition even came close to beating out the Xbox 360's tally - a console that had by that point already been around for some three years. Sometimes even the big name publishers get it right. Sometimes.
And now for some of the better games to be released on outdated tech. From this point on you'll be reading nothing but the original 'OG' musings of one Andy Hartup, penned back in December of 2013. "Ooh vintage", i hear you cry, and so you should. Enjoy!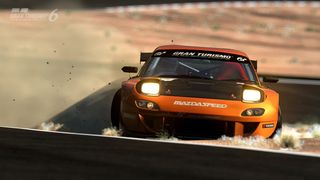 Gran Turismo 6 (2013)
While GT has floundered all through the PS3 generation with the odd Prologue and the plain dull GT5, GT6 feels like a genuine return to form thanks to beautiful visuals, tight handling, and a solid progression system.
Compare that with Forza 5, which looks good (but certainly not much better than GT6) but handles poorly; and Drive Club, which needed to be delayed from PS4s launch for improvements, and all of a sudden GT6 is looking like the racer of the year and a compelling reason to keep your PS3 plugged in for the near future. Polyphony does like to take its time with games, but--in this case--the long development cycle has paid off.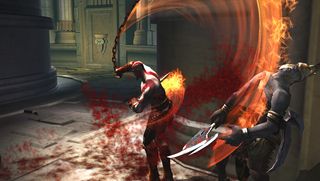 God of War 2 (2006/7)
If you live in the US of A, youd probably been playing PS3 for 3 months by the time Kratos got all angry for a second time on PS2. While Sonys third machine released in November 2006 in the States, it didnt appear until March in the UK and Europe--and that was the same month God of War 2 burst onto the scene.
GoW2 is a sterling example of how to squeeze every last drop of power from an ageing piece of hardware. Some of the things Sony Santa Monica did, like the enormous titan fight at the start of the game that saw Kratos climbing seamlessly onto the enormous boss character and smashing it in the face, actually surpassed the set-pieces of the new generation. The rest of the game was super smooth too, and left many looking at the likes of Genji and the upcoming Heavenly Sword with increasingly sad eyes. Oh, Genji--where did it all go wrong? Oh yeah, the Giant Enemy Crab thing.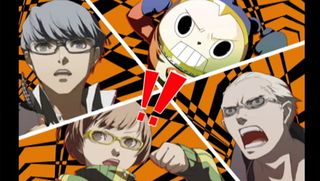 Persona 4 (2008/9)
When Persona 3 released in 2006, shortly before PS3 took over from PS2, everyone expected--they knew--that the next Persona game would be a lovely, new generation title. Demon hunting on a 7th gen console. Glorious. Oh, wait, its coming out on PS2? In 2008! Really? Oh, you live in Europe? Better wait until 2009 then Despite all this, Persona 4 is looked on fondly by series fans as one of the best Shin Megami Tensei games ever.
While Persona 3 was the game that pushed the series furthest forward, this fourth instalment just did everything so well. Visually, it had no right to be running on PS2, and the soundtrack perfectly suited the mood and feel of the action. The fish-out-of-water characters struck a chord with many fans too, which is perhaps the best explanation for the games enduring appeal.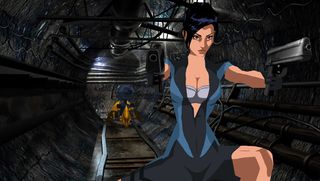 Fear Effect 2: Double Helix (2001)
Its tough to remember whether Fear Effect 2 was actually any good. All I recall is the beautiful visuals, and the fact that the two sexy lead ladies seemed to love dressing in revealing clothing and touching each other. In hindsight, the idea of using lesbianism to sell this game to the male PSone audience, a year after PS2s launch, was probably the best ploy.
Theres no doubting that the game looked great back in 2001, and that the controls were a huge improvement over the original game (which stuck to Resi style tank movement). However, the increased focus on puzzles rather than combat was a turn-off for action fans lured in with the promise of a little virtual killing to go with their titillation. Still, the artwork looks nice.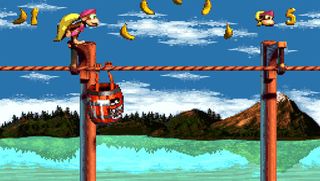 Donkey Kong Country 3 (1996)
Ok, lets give this game its full title, just once. Deep breath Donkey Kong Country 3: Dixie Kongs Double Trouble (phew) appeared right on the cusp of the SNES / N64 cross-over. It launched in November 1996, in between the N64s American and European launches. So it counts.
It also counts because its a great platformer, mixing straight jumping, swinging and swimming to create one of the most varied DK games of all time. You can hop into motorboats and hovercrafts, and get help from various animal sidekicks. Its a Rare game, from that magical period when the British developer was producing phenomenal games across Nintendos hardware.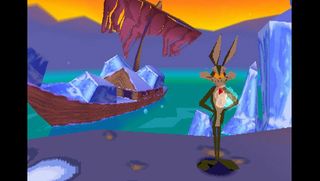 Sheep, Dog 'n' Wolf (2001)
Did anyone here play Sheep, Dog n Wolf? Youd be forgiven for having skipped it, assuming it was some dumb cartoon tie-in on the original PlayStation. You were probably too busy staring at the dull battlefields of Kessen on PS2 to notice this gem of a puzzle game.
It stars Ralph Wolf, who bares a striking resemblance to Wile E Coyote from the Roadrunner cartoons. Hes keen to rustle some sheep from a farm, but Sam the guard-dog is on patrol. Cue a quirky puzzler that looked great on PS One (at the time), and allows players to approach most situations with a decent degree of freedom. Theres plenty of humour here too, something sorely lacking from most console launch line-ups.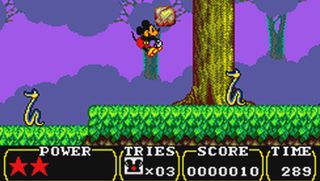 Land of Illusion Starring Mickey Mouse (1992)
Im flashing back - way back - to 1992 for this one. I was happily playing MegaDrive back then. Although pleased as punch to be sprinting through Green Hill Zone as Sonic, and sticking goons with plungers in Quackshot, I was always casting confused, envious glances at Master System owners who were playing the excellent Land Of Illusion Starring Mickey Mouse. Yes, even though Castle of Illusion had been available for 2 years, since 1990.
Land of Illusion is, quite simply, a brilliant platformer that showed Master System owners a good time, years after their swanky friends had upgraded to MegaDrive/Genesis. It allows players to pick up objects to attack enemies, find new stuff when they revisit stages, and features the same butt-first attack that everyone loves in Castle of Illusion. Yet it was running on a primitive 8-bit console. When it appeared on GameGear in 1993, LOI impressed a whole generation of handheld players too. Go team Mouse!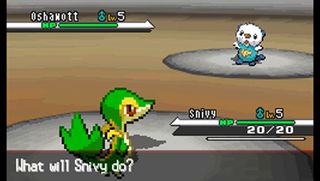 Pokemon: Black and White (2011)
By 2011, Nintendo had unleashed the 3DS on the world. Yet its most popular series, Pokemon, stayed staunchly on the old DS. Turns out that was a savvy move from Ninty, as this game shifted 5 million+ copies, becoming one of the most successful DS games of all time. See, many had refused to upgrade to 3DS in 2011, and Black and White represented a perfect excuse to save money and still have 100s of hours of gaming.
Although some critics felt that character designs lacked creativity, the game was very well received by the press too. Perhaps this--combined with those 5 million sales--explains why Nintendo then released Black and White 2 on DS (again, snubbing 3DS) in 2012. Its only now, with X&Y still relatively new to the world, that the resurgent 3DS has been rewarded with its own proper Pokemon game.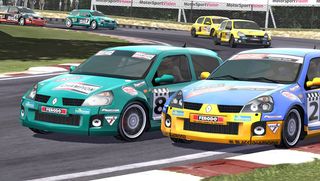 TOCA Race Driver 3 (2006)
The Race Driver series had already delivered two excellent PS2 outings when TOCA 3 appeared, so people were familiar with the games pedigree. Perhaps thats why it managed to sell reasonable numbers and maintain the series reputation long enough for Race Driver GRID to appear and enrapture racing fans on PS3 and Xbox 360.
Of course, now its all GRID and DiRT and other racing games written in caps. However, TOCA Race Driver 3 did pioneer several features that have become staples of the series since, like Career and World Tour mode, and the handling still has that delicate balance between realism and arcadey entertainment. And, although it doesnt look it next to Forza 5 and GT6, Race Driver 3 was handsome back in 2006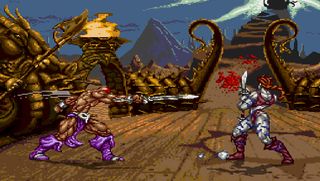 WeaponLord (1995)
WeaponLord is another game youre probably not familiar with, but hear me out. It launched on the Sega MegaDrive / Genesis back in 1995, and its an above-average fighting game. It sold poorly, and the developers claim thats because it was a year behind the Sega Saturn, with all its shiny Virtua-shaped arcade games. Fair enough.
However, Namco used WeaponLord as the basis for a new game it was working on called Soul Edge, which went on to become the mighty Soulcalibur series. You can see the beginnings of the Soul Edge series in WeaponLords parry system, blade-based combat, and counter-attack moves. So, sorry it didnt work out for you WeaponLord--but thanks for spawning one of the greatest one-on-one fighters of all time, mkay?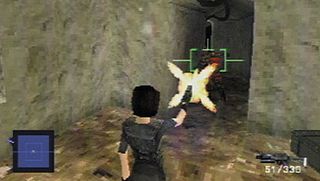 Syphon Filter 3 (2001)
Syphon Filter was very much the Resistance of the original PlayStation. A Sony first-party shooter, it was born on the same console that it died on. Well, except for the predictable portable spin-off Again, just like Resistance. Anyway, the third game was actually good, but it shot onto PS One a year after PS2 launched and holds the dubious honour of being the last Sony game released on the first PlayStation.
While Syphon Filter 3 didnt bring anything drastically new to the series, it was still an accomplished game. The series left fans wanting more, which is why Sony resurrected the game on PSP, and why Google searches still yield forums asking for a PS4 version of the game.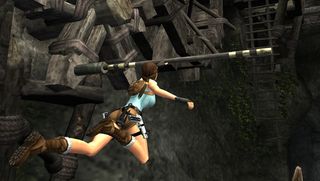 Tomb Raider Anniversary (2007)
After TR Legend appeared as a cross-gen game between the Xbox and Xbox 360, back in 2006, everyone assumed that the next Lara Croft outing would be 360 and PS3 all the way. Dead wrong. Crystal Dynamics created Anniversary for PS2, reworking the original Raider using the same engine as Legend. It was a glorious example of how--despite being eclipsed by the new Xbox--PS2 still had the power to make us feel like Tomb Raider had taken another mighty step forwards.
Anniversary did appear on 360, months later, and it is slightly shinier. The colours are more vibrant, Laras smooth edges are even smoother. However, the core game is largely the same, and it remained a genuinely cutting edge example of a modern Tomb Raider game until the 2013 reboot appeared. Well done, PS2.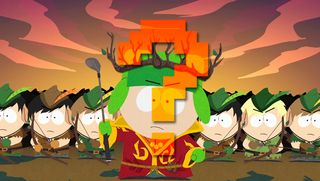 The truth hurts
The message here is: don't give up. So what if South Park: The Stick of Truth isn't coming out until March 2014--a clear 4 months after the launch of next-gen machines--it could still be a fun, genuinely thrilling reason to play your PS3 or 360. Alternatively, don't be shocked if Ubi suddenly confirms it as a cross-gen release. Anyway, can you think of any other awesome games that launched on old-gen consoles? Let us know below.
Want more reflective features on the passing of the current generation? Here's a list of Old Games That Felt Next-Gen, and here's a feature that investigates Did PS4 And Xbox One Live Up To Their Pre-Release Promises?