Talhotblond (2009)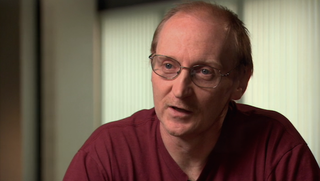 Ready to be suitably shocked and appalled by what the internet does to human beings? Think Catfish and add a helping of cold blooded murder and you're on the right lines for this doc. Talhotblond is the online user name of 18-year-old Jessi who talks to a man who she thinks is an 18-year-old US marine. In fact, he's 46 and married with children. What follows is a tale of deception and murder so hideous that you'll probably want to throw your broadband router out the window. There's a questionable use of narration at points but very little can take away from the lack of humanity on show.
Image credit: Paramount
Jonestown: Paradise Lost (2007)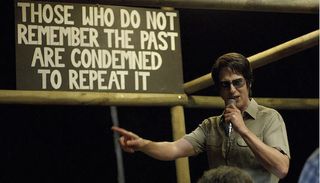 There's no way to get around how disturbing this TV movie documentary really is. An understandable inspiration for a number of horror films - including the recent The Sacrament from Ti West - this is the terrifying story of American cult leader Jim Jones who led his congregation of 918 people to mass suicide. Yep, told you it was grim. The combination of documentary and recreated drama makes for horribly compelling viewing and no matter how prepared you are for the ending, you're really, really not. Perhaps create a playlist of cartoons to recover.
Image credit: History Channel
Aileen: The Life & Death Of A Serial Killer (2003)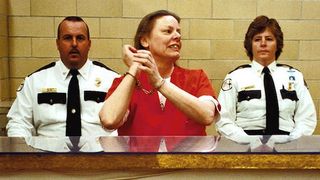 Nick Broomfield's film remains the key real story of serial killer Aileen Wuornos. It follows up from his original 1992 documentary on Wuornos and is a depressing trip into her psyche before she was executed in 2002. Despite being evaluated to be of sound mind by the Florida Justice System, Broomfield's questioning showed she was convinced she was being tortured within her cell using sound waves. The majority of the film covers the appeals to get the death sentence overturned and is another frustrating experience of a system that seems entirely weighted on the wrong side of the scales.
Image credit: Nick Broomfield
Killer Legends (2014)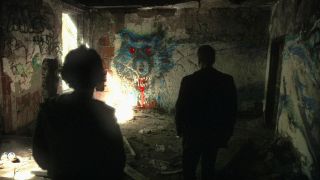 Ever hear about the teenagers being stalked by the man with a hook for a hand? Or the killer clowns abducting children from a while van? What about the call coming from inside the house? Of course you have. Urban legends haunt childhoods from an early age and have been immortalised in modern horror movies, but where do they actually come from? From the same documentary makers as Cropsey, Killer Legends delves into the disturbing cases that actually inspired our campfire tales. While your sister's friend's little sister probably didn't find a razorblade in her Halloween chocolate, someone, somewhere just might have.
Image credit: Gravitas Ventures
The Central Park Five (2012)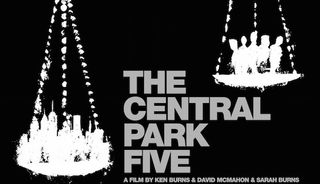 This infamous case of the rape of a New York jogger in 1989 shows yet again how truly fallible the US court system can be. Five black and Latino teenagers were arrested and imprisoned for the attack despite individually denying any involvement. Only the discovery of DNA evidence and a genuine confession from a serial rapist cleared their names after they spent years in jail. The Central Park Five is yet another Making A Murderer-style fury fest that'll have you wondering how many more innocent people are behind bars while the guilty run free.
Image credit: Sundance Selects
Bonus listening - podcasts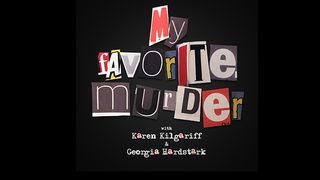 If you need your true crime fix on the move, look no further than these podcasts. My Favourite Murder has quickly become my go to crime listen despite hosts Karen Kilgariff and Georgia Hardstark advising to go elsewhere for 100% of the facts. The hilarious pair go over their favourite murders each week and ask for listener's hometown murders to pore over. It's all a bit like listening to your best crime friends talk in the pub and if that isn't enough, there's Georgia's Siamese cat, Elvis, who meows for cookies. On a similar comedy note but with more bad taste jokes, The Last Podcast on the Left goes spectacularly in depth with all manner of grisly crimes.
For more serious chat, the much lauded Serial thankfully isn't just an empty hype train. Presented by Sarah Koenig, the first season covers the complicated case of the murder of teenager Hae Min Lee. Lee's ex-boyfriend Adnan Syed was arrested and imprisoned for the murder despite a number of factors muddying an already complex case and his continued protest of innocence. Not one to miss if you're a fan of Making a Murderer. Not so much a season 2 of Serial but also from the same team, the podcast S-Town also makes for an essential intriguing murdery listen. It's a story best served cold so no spoilers but get that downloaded too.

Image credit: Feral Audio