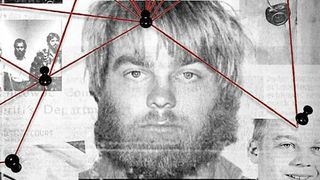 Choose your sentence wisely
Do you hide your watch list on Netflix when people come over? Maybe you have a different account to hide your true crime desires? Don't worry. I understand. It's ok to love murder. Well, as long as you're not actually killing people and making them into lamp shades that is. There's no need to be ashamed of your true crime obsessed habits. It's a little dark but don't feel guilty about wanting to watch more. Thankfully the rest of the world agrees and there are some truly incredible true crime documentaries out there to shed a light on the darkness.
So whether you're looking for hours of investigative journalism, a one off deep dive into a particular crime or even a podcast you can both laugh and cry at, here's the best true crime documentaries available now. Good luck. And perhaps lock your door if you haven't already.
Image credit: Netflix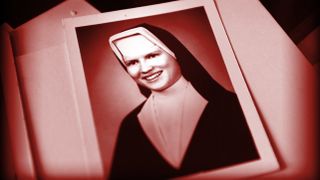 The Keepers (2017)
There's no two ways about it. This seven part series investigating the still unsolved 1969 murder of Sister Cathy Cesnik is harrowing. While all true crime is, of course, disturbing, this particular murder is entangled with devastating stories of sexual abuse within the Catholic school where Cesnik taught. Horrific tales by the victims themselves are interwoven with the unrelenting investigation being led by the now 50 and 60-year-old women who attended the school back in '69. A story of survival as well as death, all of the women are inspirational and honest, and the conspiracy at work around the Archdiocese of Baltimore has to be seen to be believed. Beautifully shot and with a story led by those who truly matter, The Keepers takes true crime documentary making in a gripping new direction. When it comes to the evil that men do, this is horrifically compelling viewing.
Image credit: Netflix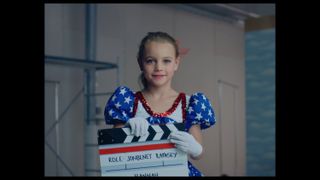 Casting JonBenet (2017)
If you haven't already heard of the murder of JonBenet Ramsay I'd suggest heading to the CBS 2016 investigation documentary from earlier this year to swot up on the intrigue around the tragic murder of the six-year-old beauty queen. Once you've got that out of the way, head to Netflix for this true crime doc turned on its head. Instead of a direct re-enactment, Casting JonBenet interviews a series of actors who are auditioning for the parts of the Ramsay family.
Each actor introduces themselves before discussing the case itself and their own personal thoughts. It's an odd, tragic and sometimes frustrating experience. There are still no answers twenty years on and what Casting JonBenet manages to do is deliver even more questions. Where things do get interesting is when the actors ask themselves if anyone is capable of what the Ramsays are accused of and come up with conclusions that they clearly instantly doubt the minute they say them. We all have secrets after all.
Image credit: Netflix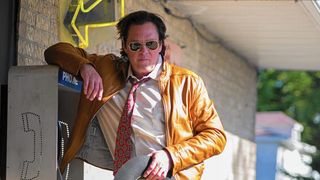 Real Detective (2016)
Don't let the fact that I'm about to use the word re-enactment put you off, ok? Inspired by HBO's True Detective, Real Detective is blockbuster quality true crime re-enactment - I did warn you. Starring actors like Michael Madsen and Devon Sawa, the show, now in its second season, recreates the crimes that have stuck in the minds of investigation teams around the world. The genuine detective narrates the case, sometimes holding back tears or furiously recounting frustrating moments, delivering a double whammy of 'this really happened' and excellent drama. Relentlessly binge-able, Real Detective proves that life truly is stranger, and more disturbing, than fiction.
Image credit - Investigation Discovery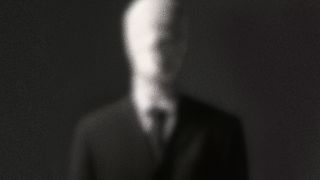 Beware the Slenderman (2016)
You'd like to think that when you were growing up, you knew the difference between fiction and reality. That you'd know that reading about terrifying Creepypasta legend the Slenderman wouldn't make you believe he actually existed. And yet, in one of the most disturbing crimes of recent years, two twelve year old girls in Wisconsin lured their friend into the woods and brutally stabbed her to appease the faceless online urban legend. While this HBO documentary goes a bit heavy handed on the lore with too many YouTube clips, the unrivalled access to both girl's parents, and the footage of the first police interviews has to be seen to be believed. Heartbreaking and fascinating stuff.
Image credit: HBO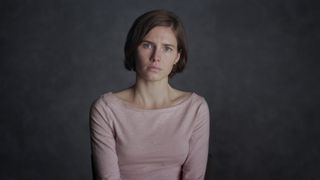 Amanda Knox (2016)
Everyone remembers the Amanda Knox case. A media bloodbath, this was trial by tabloid newspaper. After British student Meredith Kercher was found brutally murdered in her Italian apartment, her friend Amanda Knox was arrested along with her boyfriend. After a series of messy trials, Knox was imprisoned for almost four years in Italy before eventually being acquitted. This Netflix documentary has a full to camera interview with Knox herself and examines the case and the media frenzy surrounding the murder and its resulting trials. It's not without flaws and a horrible lack of any information on Kercher, but the access to tabloid journalists who covered the case on the ground, and the unflinching gaze of Knox herself makes this an unmissable glimpse into a crime where you can't help but feel like we'll never know the full truth.

Image credit: Netflix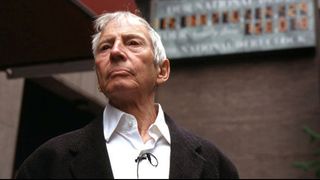 The Jinx: The Life and Deaths of Robert Durst (2015)
The less I say about this HBO series, the better. Don't Google, don't IMDB and definitely don't watch the last episode first (in case you're one of those weirdos. The Jinx is a filmed interview with New York real estate heir Robert Durst investigating his involvement with the disappearance of his first wife and the unsolved murders of a number of people who came into contact with him. While he of course is free and protesting his innocence, you'll quickly start to see that things just don't quite add up. Utterly compelling. Find it on a streaming service ASAP. If you thought Making a Murderer was tense, prepare to need need a drink after this.

Image credit: HBO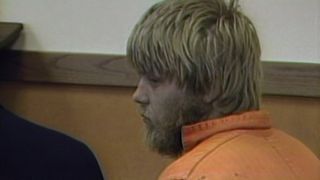 Making a Murderer (2015)
Shot over a ten year period, this thrilling Netflix Original documentary series tells the story of Stephen Avery, a man previously wrongly convicted and imprisoned for eighteen years for rape and attempted murder, who is once again arrested and convicted for the killing of a photographer. Making a Murderer doesn't just follow Avery but also the subsequent arrest of his teenage nephew Brendan Dassey and the unbelievable trials that follow. Try not to read too much beforehand and prepare for two defence lawyers to become your heroes. Set aside ten hours. You won't want to stop. And yes, don't worry, Making a Murderer season 2 is on the way later this year.
Image credit: Netflix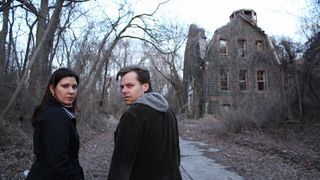 Cropsey (2009)
It's best to go in cold, but Cropsey tells the tale of a New York urban legend and combines it with the very real case of the murder of a young girl. The doc goes into the disturbing cases of further missing children in the area and the subsequent arrest of a local man. It's a fascinating look into the creation of a real life boogeyman but reassuringly never glorifies the tragic case and its effect on the community. An incredible insight into the way we react to such horrific situations and spin even worse stories around them.
Image credit: Antidote Films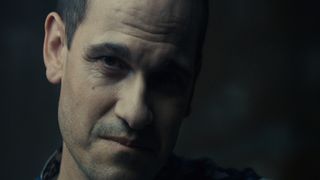 The Imposter (2012)
More fuel to add to the fact is stranger than fiction pile, The Imposter introduces you to Frenchman Frederic Bourdin who pretended to be the kidnapped son of a Texan family. Bourdin not only managed to convince officials that he was the grown version of the missing 13 year old boy - complete with over the top story about kidnapping by the military - but also, staggeringly, apparently some members of the boy's family. There's of course far more to this documentary than first meets the eye but Bourdin's lies are astonishing and make for a jaw-dropping hour and a half.
Image credit: Picturehouse Entertainment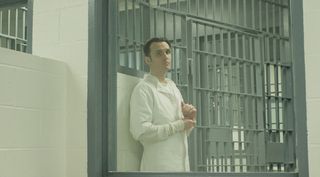 West Of Memphis (2012)
Get ready for Making A Murderer all over again. In 1994, three Arkansas teenagers were found guilty of the murders of three boys. The killings were allegedly part of a Satanic ritual and the fanfare at the trial apparently left no room for any doubt. Two of the teenagers were sentenced to life imprisonment and one to death. Notice the words allegedly and apparently and of course there's plenty of doubt. Thankfully a vocal group of protesters - including Lord Of The Rings director Peter Jackson and screenwriter Fran Walsh - lobbied for the case to be re-examined. This is an incredibly thorough dissection of the full case with interviews with everyone who matters. Incredible and galling stuff.
Image credit: Sony Pictures Classics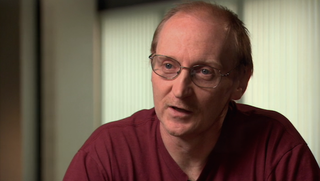 Talhotblond (2009)
Ready to be suitably shocked and appalled by what the internet does to human beings? Think Catfish and add a helping of cold blooded murder and you're on the right lines for this doc. Talhotblond is the online user name of 18-year-old Jessi who talks to a man who she thinks is an 18-year-old US marine. In fact, he's 46 and married with children. What follows is a tale of deception and murder so hideous that you'll probably want to throw your broadband router out the window. There's a questionable use of narration at points but very little can take away from the lack of humanity on show.
Image credit: Paramount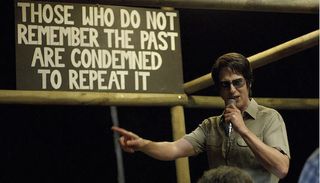 Jonestown: Paradise Lost (2007)
There's no way to get around how disturbing this TV movie documentary really is. An understandable inspiration for a number of horror films - including the recent The Sacrament from Ti West - this is the terrifying story of American cult leader Jim Jones who led his congregation of 918 people to mass suicide. Yep, told you it was grim. The combination of documentary and recreated drama makes for horribly compelling viewing and no matter how prepared you are for the ending, you're really, really not. Perhaps create a playlist of cartoons to recover.
Image credit: History Channel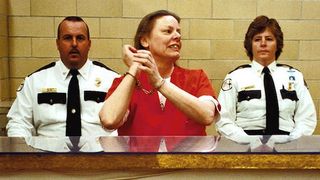 Aileen: The Life & Death Of A Serial Killer (2003)
Nick Broomfield's film remains the key real story of serial killer Aileen Wuornos. It follows up from his original 1992 documentary on Wuornos and is a depressing trip into her psyche before she was executed in 2002. Despite being evaluated to be of sound mind by the Florida Justice System, Broomfield's questioning showed she was convinced she was being tortured within her cell using sound waves. The majority of the film covers the appeals to get the death sentence overturned and is another frustrating experience of a system that seems entirely weighted on the wrong side of the scales.
Image credit: Nick Broomfield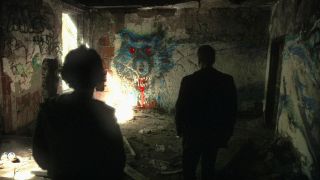 Killer Legends (2014)
Ever hear about the teenagers being stalked by the man with a hook for a hand? Or the killer clowns abducting children from a while van? What about the call coming from inside the house? Of course you have. Urban legends haunt childhoods from an early age and have been immortalised in modern horror movies, but where do they actually come from? From the same documentary makers as Cropsey, Killer Legends delves into the disturbing cases that actually inspired our campfire tales. While your sister's friend's little sister probably didn't find a razorblade in her Halloween chocolate, someone, somewhere just might have.
Image credit: Gravitas Ventures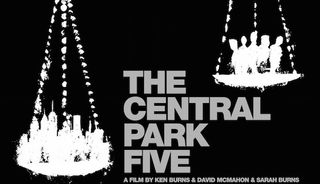 The Central Park Five (2012)
This infamous case of the rape of a New York jogger in 1989 shows yet again how truly fallible the US court system can be. Five black and Latino teenagers were arrested and imprisoned for the attack despite individually denying any involvement. Only the discovery of DNA evidence and a genuine confession from a serial rapist cleared their names after they spent years in jail. The Central Park Five is yet another Making A Murderer-style fury fest that'll have you wondering how many more innocent people are behind bars while the guilty run free.
Image credit: Sundance Selects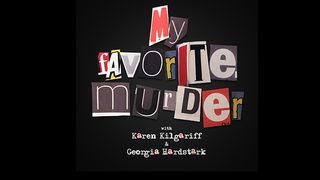 Bonus listening - podcasts
If you need your true crime fix on the move, look no further than these podcasts. My Favourite Murder has quickly become my go to crime listen despite hosts Karen Kilgariff and Georgia Hardstark advising to go elsewhere for 100% of the facts. The hilarious pair go over their favourite murders each week and ask for listener's hometown murders to pore over. It's all a bit like listening to your best crime friends talk in the pub and if that isn't enough, there's Georgia's Siamese cat, Elvis, who meows for cookies. On a similar comedy note but with more bad taste jokes, The Last Podcast on the Left goes spectacularly in depth with all manner of grisly crimes.
For more serious chat, the much lauded Serial thankfully isn't just an empty hype train. Presented by Sarah Koenig, the first season covers the complicated case of the murder of teenager Hae Min Lee. Lee's ex-boyfriend Adnan Syed was arrested and imprisoned for the murder despite a number of factors muddying an already complex case and his continued protest of innocence. Not one to miss if you're a fan of Making a Murderer. Not so much a season 2 of Serial but also from the same team, the podcast S-Town also makes for an essential intriguing murdery listen. It's a story best served cold so no spoilers but get that downloaded too.

Image credit: Feral Audio