The 100 best games of the generation: 70-41
---
70. Night in the Woods
Year: 2017 | Developer: Infinite Fall
Night in the Woods portrayal of mental health is a rarity among games. Through main character Mae Borowski, Infinite Fall's indie adventure focuses on her struggles as she returns home and reunites with the residents of Possum Springs. Revolutionary and important in its own way, it normalises what is often stigmatised, and serves to remind us that our feelings are valid. With a cast of loveable characters, a unique story, and a whole lot of humour and charm, Night in the Woods' story really makes its mark.
---
69. Yakuza0
Year: 2017 | Developer: Ryu Ga Gotoku Studio
Yakuza0 was able to introduce a new generation of players to the long-running series, it truly is the perfect entry point for anyone looking to dive right into the franchise for the first time. Establishing the lovable protagonist Kiryu Kazuma and rival Goro Majima, Yakuza0 splits the story between the pair to give you two different perspectives. Full of Yakuza's signature humor with some of the very best side quests you'll ever experience, the prequel introduces the series in one entertaining, action-packed RPG.
---
68. Thimbleweed Park
Year: 2017 | Developer: Terrible Toybox
Bizarre, hilarious, and atmospheric, Thimbleweed Park brings the classic point-and-click experience to modern audiences with its own wonderfully weird story of five different characters. Set in 1987 with a very apt pixelated style, the creators of Monkey Island returned to deliver a puzzle-filled detective mystery that's like a mixture between the X-Files and Twin Peaks. Proving that point-and-click adventures are very much alive, Thimbleweed Park tells a story that will surprise and delight in equal measure, and leave you questioning everything.
---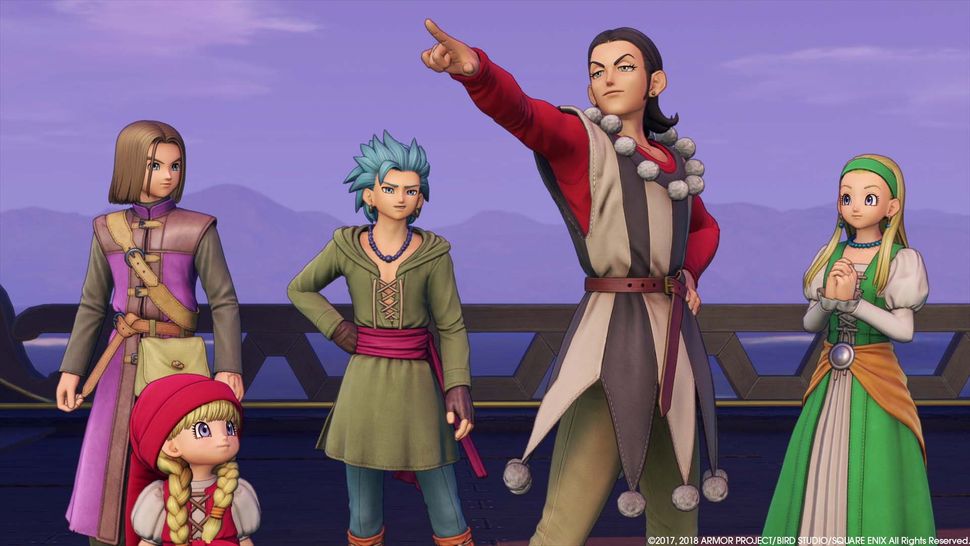 67. Dragon Quest 11: Echoes of an Elusive Age
Year: 2017 | Developer: Square Enix
If you look up JRPG in the dictionary, you'll find that it's not actually in there because most people would assume it's the acronym for a phone provider or something. But if you were to add JRPG to the dictionary, Dragon Quest 11 would probably be the best example to point to. It's simply sublime. The series' combat and charm haven't aged a day, and all of Dragon Quest 11's supporting characters have charisma that most protagonists would kill for. It's gorgeous, perfectly paced, and packs music that'll make your soul pound.
---
66. Metro Exodus
Year: 2019 | Developer: 4A Games
One of the best shooters to release this past generation, Metro Exodus takes the claustrophobic stealth/shooting dynamic of previous titles and opens it up just enough to feel demonstrably different. Instead of navigating the Moscow Metro, you're squinting into the sun of an irradiated Russia – the danger is still there, and it's even easier to see it, but that doesn't make this any less scary. Whether you're tensely navigating a stealth mission or raining bullets on mutants spiders, Metro Exodus thrills.
---
65. Firewatch
Year: 2016 | Developer: Campo Santo
Campo Santo's debut project immediately turned heads with its distinctive visual style from graphic artist Olly Moss, but it turns out this was just the first of many special qualities in its possession. People are hard to come by during your time as a lonely lookout in Firewatch, yet – thanks to a deftly written script anchored by two heart-wrenching central performances – it's one of the most human stories we've ever enjoyed. No wonder the studio was handpicked to help bring Half-Life back from the dead.
---
64. Final Fantasy 7: Remake
Year: 2020 | Developer: Square Enix
Bringing back a much-loved game for modern audiences is no easy task, especially when it comes to creating an ambitious reimagining of one the most influential RPGs of the last 20 years, but Square Enix well and truly pulled it off with Final Fantasy 7 Remake. Recapturing the magic of the original with its own distinct feel, the Remake hits the right balance between old and new, and proves that Final Fantasy 7's story and characters continue to make a lasting impression on players.
---
63. Middle-earth: Shadow of Mordor
Year: 2014 | Developer: Monolith Productions
Middle-earth: Shadow of Mordor is a good open-world game elevated to greatness by a storied and well-realized setting, and more importantly, by the brilliant and inimitable Nemesis system. It's much more than a fun way to explore the world of The Lord of The Rings, though it is most certainly that. The Nemesis system is a story generator that turns even unassuming orc side-villains into memorable foes that you'll want to grind, train, and scheme to defeat.
---
62. Devil May Cry 5
Year: 2019 | Developer: Capcom
Capcom's run of fine form continues with this nimble and unrestrained action gem. Managing to weave three different fight styles through the characters of V, Nero, and Dante, Devil May Cry 5 packs a hefty punch thanks to the variety the three possess. Whether it's controlling crowds with Nero's detachable arm, dictating the flow of fights with V's familiars, or juggling goons with Dante's pistols, they set a breezy pace and gloriously excessive tone few can emulate, let alone match.
---
61. Call of Duty: Modern Warfare
Year: 2019 | Developer: Infinity Ward
The smoothest, snappiest, and prettiest Call of Duty game to date, Infinity Ward's return to the series that put it on everyone's radar is a tour de force of first-person gunplay. Built from the ground up in the IW engine, the 2019 reboot is a perfectly balanced blend of familiar and fresh, forming the bedrock for Warzone, the best new thing to come out of Call of Duty in years. Its controversial campaign may have turned some heads but, hey, what Call of Duty campaign hasn't?
---
60. Tacoma
Year: 2017 | Developer: Fullbright
Fullbright had a seemingly impossible task ahead of it. How do you follow Gone Home, one of the best narrative adventure games of the last generation? By taking the mystery up into the stars, expanding the cast of characters, and by introducing an innovative video editing mechanic, of course. Smartly written and cleverly designed, Tacoma is an adventure worth taking. One that can help you remember that no matter how far from home we get, an interest in our shared humanity can always bring us back down to Earth.
---
59. Final Fantasy 14
Year: 2014 | Developer: Square Enix
Final Fantasy 14 has come a long way in the last seven years and its continued evolution and expansion means it is still making an impact on the MMO scene to this day. Currently on its third expansion, Square Enix's RPG features a story-driven narrative masterfully woven throughout years of updates, driving forward its satisfying combat, spectacular crafting system, and multitude of jobs. With an unparalleled love and respect for its players and their time, FF14 is an unapologetic love letter to the stylings of the Final Fantasy series as a whole.
---
58. Beat Saber
Year: 2019 | Developer: Beat Games
Color-coded boxes fly at your face, invoking the energy of an illegal rave, and you have to slap them silly with a knockoff lightsaber. What more could you ask for? If you want to show off your shiny VR setup to someone who's never tried VR before, you turn on Beat Saber. VR technology is simply and skilfully utilized here, producing a game experience that simply wouldn't have been possible in the previous generation. Beat Saber highlights the power of an air-tight game design.
---
57. The Last Guardian
Year: 2016 | Developer: SIE Japan / genDESIGN
Beautiful, heartfelt, and full of memorable moments, The Last Guardian's true power lies in its ability to draw the player into forming an emotional attachment to its large, loveable companion, Trico. As one of the most effective and believable forms of AI we've seen this generation, Trico truly feels like a living, breathing creature who acts according to its own whims. Topped off with a gorgeous soundtrack, the bond between the young boy and the big bird-dog hybrid brings this puzzle adventure to life like no other.
---
56. Resident Evil 2 Remake
Year: 2019 | Developer: Capcom
Shoot them in the head and they'll stay dead. When it broke that cardinal rule of zombie slaying, the Resident Evil 2 Remake proved that it was just as committed to charting a new path for survival horror as it was to rebuilding a classic. Just when you think you've figured out which zombies and lickers you can save ammo on, the Tyrant stomps over any illusion of safety. This tribute to Raccoon City 1998 is a pinnacle of modern action horror.
---
55. Pyre
Year: 2017 | Developer: Supergiant Games
Part tale of redemption, part fantasy sports game, Pyre is a showcase for Supergiant Games' knack of weaving complex narratives to engrossing gameplay. Taking on a team of exiles trying to fight their way out of the Downside, Pyre's trick is hooking you in with the game's Rituals – fast matches that are part RPG combat, part mystical Rocket League – before you keeping you compelled with the characters you play for. If you're after another Hades-like hit, Pyre still burns bright.
---
54. Rise of the Tomb Raider
Year: 2015 | Developer: Crystal Dynamics
Crystal Dynamics' rebooted Lara Croft trilogy deserves to be merited as an entire saga, but it's Rise of the Tomb Raider which marks the series' zenith in the minds of many. Rich in its drop dead gorgeous depiction of harsh environments and sweeping biomes, Rise brings Lara to the brink and back again, throwing an ever escalating conveyor belt of hazards in her way. With the original games' combat refined, and none of its successor's bloat, Rise is the definitive contemporary Tomb Raider experience.
---
53. Dying Light
Year: 2015 | Developer: Techland
None of us expected to still be playing a single player open world zombie game five years after it launched, but a look at Dying Light's player count reveals Techland really has hit gold with its latest IP. The source of that gold primarily derives from Dying Light's cathartic moment-to-moment gameplay, which turns the horrors of a zombie apocalypse into a parkour, pugilist power trip. Four player co-op and five years' worth of free DLC is really just the icing on the cake.
---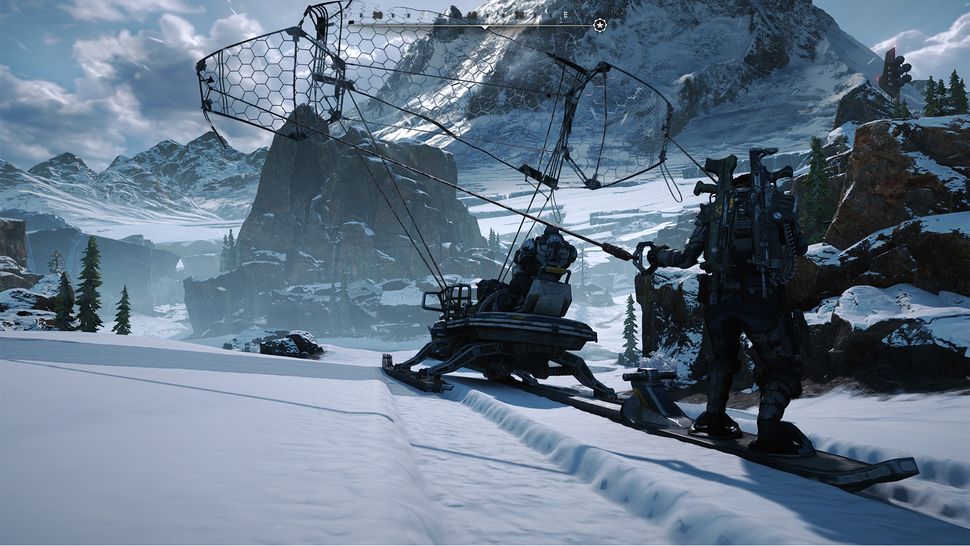 52. Gears 5
Year: 2019 | Developer: The Coalition
With Gears 5, The Coalition proved that there is still life Gears of War yet. This sprawling adventure opened up the explorable spaces, shifted the focus away from the Fenix family, and introduced some of the best combat encounters in the series to date. With its stunning art direction, powerful array of weapons, and gripping story, Gears 5 didn't just emerge as one of the best Xbox One games, but one of the very best third-person shooters of the generation.
---
51. Divinity: Original Sin 2
Year: 2017 | Developer: Larian Studios
Sometimes the lessons of the past are the perfect compass for navigating the future. Look no further than Divinity: Original Sin 2 as an example, which restored the pillars of the classic role-playing experience for a masterfully crafted and ever compelling fantasy RPG. Now working on one of the most anticipated sequels of all time in Baldur's Gate 3, Larian is now a key player in shaping the next evolution of RPGs, and we have Divinity: Original Sin 2 to thank for it.
---
50. Cyberpunk 2077
Year: 2020 | Developer: CD Projekt Red
Announced before the generation began and released on the eve of it ending, the anticipation for Cyberpunk 2077 loomed over the entirety of the PS4 and Xbox One era. CD Projekt Red delivered a truly stunning open world, one filled with mystery and intrigue, and the type of malleable systems that mean we're still only just scratching at its surface. There's still work to be done on it, but there's no doubting that Cyberpunk 2077 has set a benchmark for the next generation of RPGs.
---
49. Hitman 2
Year: 2018 | Developer: IO Interactive
Hitman 2 immerses you in eight different locales for eight distinct missions (which you're allowed to do in any order, unlike 2016's episodic approach) that represent a shining example of beautifully crafted sandbox levels. Hitman 2 embraces the cheekiness more so than any other game in the franchise, giving you absurd costumes to help disguise Agent 47 that never fail to delight. Hitman 2 honors what came before it, improving upon an already winning formula.
---
48. Sekiro: Shadows Die Twice
Year: 2019 | Developer: FromSoftware
A FromSoftware game with brilliant and brutal combat shouldn't surprise anyone, but Sekiro: Shadows Die Twice may very well be the most brutal of them all. Somehow, the grueling, often painful difficulty doesn't detract from a experience underscored by a more engaging narrative than previous FromSoftware games. That's thanks in large part to Hidetaka Miyazaki, the famed architect of the Souls games who delivered a protagonist who actually speaks with a story that inspires this time around. It makes the constant deaths hurt (a little) less.
---
47. Undertale
Year: 2015 | Developer: Toby Fox
Undertale is one of those unique indie games that stays with you long after you've played it. With its original battle system, Toby Fox's RPG presents you with the choice to take the non-violent approach and avoid hurting anyone. Thrown into strange and unusual circumstances among a world of monsters, you never quite know what to expect next, but that's what makes it so unforgettable. Packed full of dark humour, charm, and original characters, Undertale's exploration of morality through player choice in combat is revolutionary.
---
46. Life is Strange S1
Year: 2015 | Developer: Dontnod
Life is Strange continues to be one of the most noteworthy story-driven adventures available. Following an episodic format, the choice-based narrative takes you on an engrossing journey in the shoes of teenager Max Caulfield with so many twists and turns that you're never quite sure what it's going to throw at you. The narrative that unfolds is unique in its delivery, with a rewind mechanic that gives the player the opportunity to think about their decisions and the subsequent consequences. With a cast of memorable characters, an intriguing plot that keeps you guessing, and a stellar soundtrack, Life is Strange has made a lasting impact.
---
45. Resident Evil 7: Biohazard
Year: 2017 | Developer: Capcom
After years of focusing on action over scares, Resident Evil 7 rediscovers the series' horrifying mojo. The return to form thrusts you into a crumbling Louisiana house as Ethan Winters, as he tries to outrun and outwit the Baker family. Switching to a first person perspective and ditching the zombies are bold moves that pay-off, by creating an uneasy sense that anything could happen. The first few hours being stalked by Jack Baker are some of the tensest you can experience from this generation.
---
44. Ori and the Will of the Wisps
Year: 2020 | Developer: Moon Studios
Ori and the Will of the Wisps expands on the dazzling brilliance of Ori and the Blind Forest, upping the quality of the platforming and somehow making everything shine even more than the original. The world feels more lived in (and dangerous), while Ori's moves can be customized, making the adorable critter a joy to handle. The game's heartbreaking story only adds to its greatness – you'll be smiling through tears as you navigate Ori through a land of ethereal beauty.
---
43. The Witness
Year: 2016 | Developer: Thekla Inc.
Jonathon Blow's follow-up puzzler to Braid couldn't have been more different from the time-shifting platformer that helped define Xbox Live Arcade in the previous generation, but The Witness is no less forgiving in its cognitive demands. Its deserted island is a gorgeous ode to geometry, philosophy, and the confluence between the two, and though its holistic approach to puzzles may be a turn-off to some, the rewards to unlocking its mysteries are manifold, no matter how many post-it notes you end up scribbling on in the process.
---
42. Wolfenstein 2: The New Colossus
Year: 2017 | Developer: MachineGames
Wolfenstein 2 shocks you in its cruel opening scene and never stops. The New Colossus hands you the reigns of satisfying brutal Nazi killing machine BJ Blazkowicz and lets you lead him through a ridiculously excessive story filled with absurd tech and creative weapons. Its content may border on the absurd, but well-written dialogue and beautifully fleshed-out characters make the events of Wolfenstein 2 feel as real as if it were going on today. Because it's not too far off, is it?
---
41. Spelunky 2
Year: 2020 | Developer: Mossmouth
Spelunky 2 could have just given us new content in the same groundbreaking Spelunky format: emergent gameplay in a roguelike with almost hilariously impossible maps – but Spelunky 2 is more than that. It expands upon the brilliance of the original while offering even more ways to explore and more rewards for your quite substantial efforts. You'll work hard in Spelunky 2, but you'll be rewarded with a sharp sense of satisfaction that's virtually unparalleled in gaming.
---