The 2009 Golden Globes In Pictures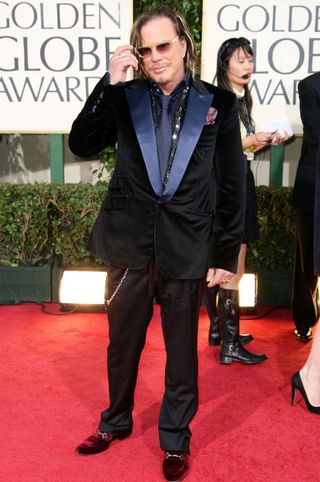 1. Rourke's Triumph
Mickey Rourke scooped his prize and gave a humble, funny speech which lavished praise on director Darren Aronofsky.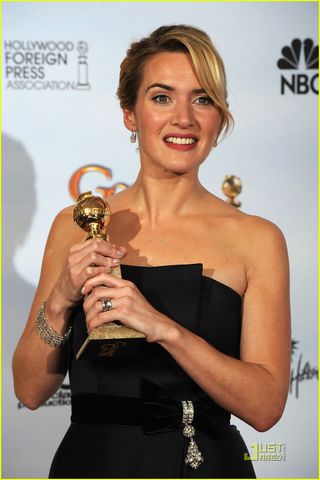 2. Winslet wins us over
Another highlight was Kate Winslet's twin speeches, both delivered with shocked grace and her usual down-to-Earth humour.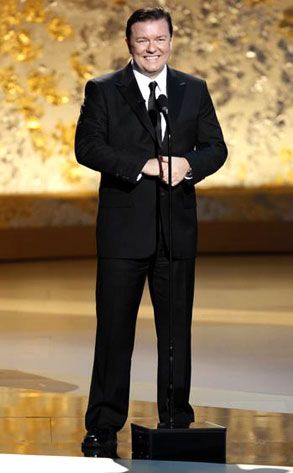 3. Ricky brings the pain
Ricky Gervais was his usual self - a little smug, but also funny as he bemoaned not being nominated this year. But then a joke with Kate Winslet about Holocaust films matched with another about blooper reels didn't exactly go down well.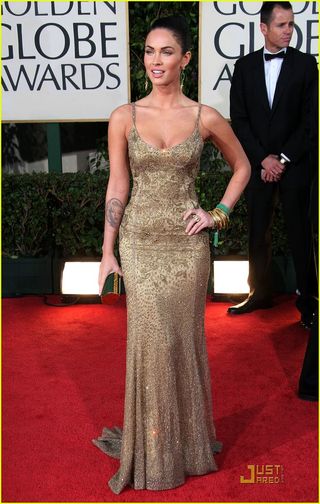 4. Red carpet cute
Despite only presenting this year, Megan Fox made the effort to dress up a bit and make herself look presentable. We think she did okay.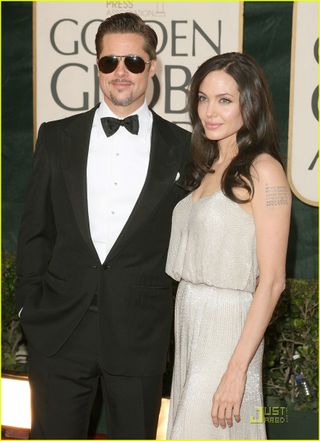 5. Power Couple
Though they both lost awards tonight, no one could accuse Angeline Jolie and Brad Pitt of being sore losers.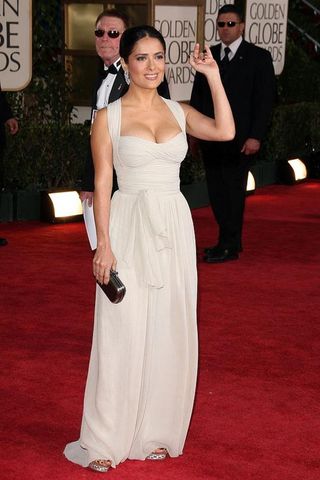 6. Salma sexes it up
Salma Hayek looked stunning this year - but please, no "she's got her own Golden Globes" gags please!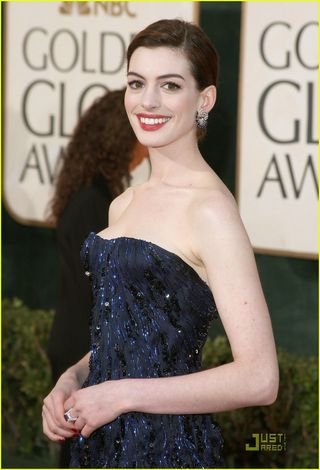 7. Hathaway makes losing look good
Anne Hathaway was tipped to have won a gong in an early leak, but she lost out to Kate Winslet. She kept on smiling through.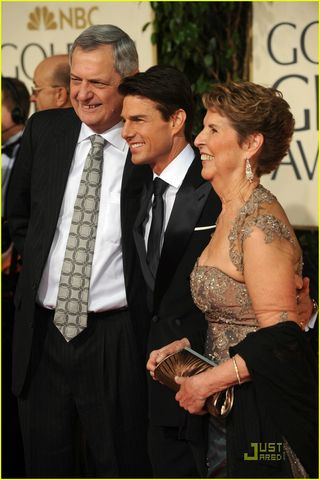 8. Tom Cruise seats the parents
Tom Cruise brought two dates to the ceremony - and neither was his wife. With Katie Holmes busy performing on stage in New York, Cruise brought along his mum, Mary Lee Mapother and dad-in-law Martin Holmes. What a good boy...
Pics: JustJared