Confirm Purchase: The biggest mobile games released 1/11/14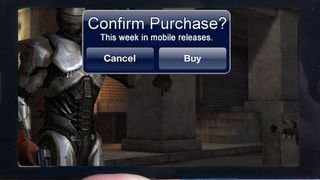 What's out for mobile this week?
It's been a quiet start to the year on the App Store and on Google Play, but this week's batch of downloads is a clear indication that the mobile marketplace is back in business. We've put together a list of the ten best mobile games released in the past week so that you don't have to search too hard for the next great game to add to your phone or tablet. From a simple indie word puzzler to a colorful tower defense game by Adult Swim, these picks have something for everyone.
So grab your phone, tablet, or trusty thingamabob and start heading to the App Store or Google Play. Will you confirm purchase? We think you should.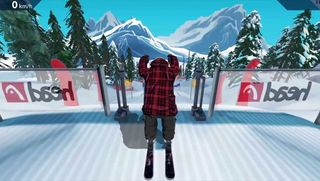 FRS Ski Cross (Free)
Just in time for ski season, FRS Ski Cross brings timing-based races to the palm of your hands and lets you experience the thrill of speeding down hills hoping you don't crash. Over 50 tracks challenge you to hit the sweet spot by tapping at just the right moment for extra points and speed. You can also race against your friends's ghost for bragging rights or equip your skier with gear that not only lets you look stylish but also increases your stats. You'll look like a blur zooming downhill anyway, so it's not what you look like but how fast you ski.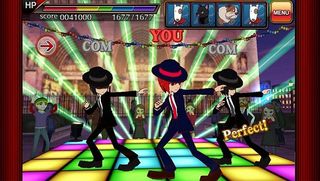 Rhythm Thief & the Paris Caper ($9.99)
Sega brings its 3DS rhythm game to iOS in a mobile-friendly version that includes all the same features as the original with a slightly diluted story mode and a few extra features. 20 new songs and 50 original missions are yours to play with as well as short and sweet mini-games that are great when on the go. Anyone looking for a game that combines some eclectic beats with humorous thieving missions should definitely not miss tapping into this mobile caper. At $10, you're definitely getting your money's worth.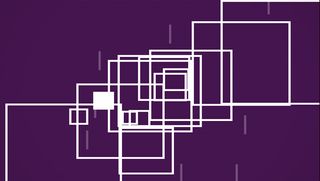 simian.interface ($0.99)
The free flash game simian.interface is now available on iOS for puzzle lovers not wanting to get glued to their browsers. The game challenges you with solving spatial puzzles by moving the screen around to match shapes and colors together that get more complex the further you go. This mobile version also features gyroscopic controls to add a twist to some of its challenges, and its catchy chiptune soundtrack makes this short experience all the more sweet.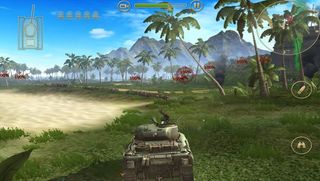 Battle Supremacy ($4.99)
Battle Supremacy is a World War II shooter that lets you pilot various military vehicles in a series of missions set in historical locations. Missions require you to make your way through heavily-guarded enemy territory so you need to make sure you work together with the rest of your fleet. And if you think being in a tank makes you invincible--think again. Online multiplayer modes give you another reason to strap yourself in for another go and offer even more explosive battles. Take that, Nazis.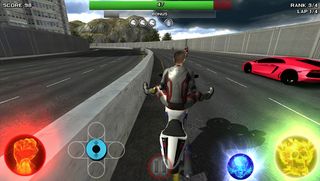 Race Stunt Fight 3 (Free)
True to its name, Race Stunt Fight 3 involves a lot of racing, stunts, and fighting. Not only will you need to worry about getting in first place and performing some wheelies for extra points, but also you'll need to be wary of enemy bikers gunning for you from behind. Plenty of weapons like chainsaws and flamethrowers let you get revenge on your enemies, and multiplayer modes let you take on your friends online. Looking for a bike version of Twisted Metal? Check out this crazy racer.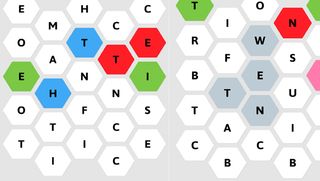 Word Hive (Free)
Word games don't have to be complicated, and Word Hive is such a game that manages to keep things simple but still provides a fun and addictive challenge. Simply put, you need to create as many words as you can with the letters on your screen. Once a word is created, you get new hives with different letters (and the occasional multiplier) to keep things going. Think Boggle with a dash of Tetris.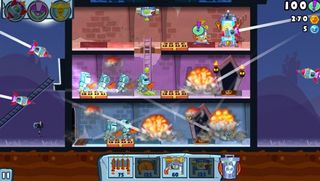 Castle Doombad ($2.99)
Castle Doombad lets you play as the bad guy for a change in a tower defense game where you must ensure the damsel stays in distress. Tiny heroes start entering your castle in an attempt to rescue her, so you need to lay down as many traps and obstacles to keep them at bay. Even if they do manage to get her, you still have to time to deploy minions and additional reinforcements to ensure they never make it out of your base alive. With a large variety of weapons and missions to complete, Castle Doombad makes you feel good playing bad.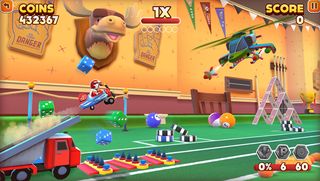 Joe Danger Infinity ($2.99)
Joe Danger is back for more stunt driving, but this time he's about the size of an action-figure. This means you'll be driving through the kitchen, living room, and other micro courses performing tricks and making your way to the finish line. You can also unlock lots of new rides like faster bikes and even a military humvee that come with their own perks and abilities. Ever try racing through your bathroom on a tank? Well now you can live vicariously through this action racer.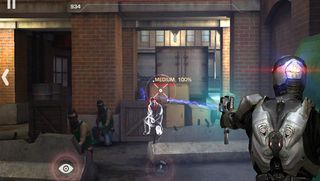 Robocop (Free)
Just in time for next month's Robocop reboot is an iOS game that lets you complete police training scenarios 2028-style. Missions mostly involve being in cover and taking down waves of enemies with your arsenal of weapons. The game is free-to-play, so you'll need to wait for your power bar to refill after completing some missions that get more difficult as you progress with your training. You might even end up facing an ED-209. Scary.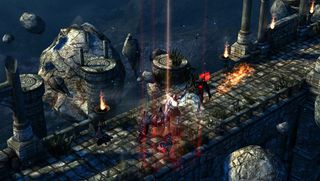 Archangel ($4.99)
Those looking for a mobile substitute for Diablo are sure to find crawling through Archangel's dungeons quite appealing. This isometric title offers plenty of dark corridors to explore and features touch-based controls that let you draw the spells you want to unleash. You can level up your character, unlock new abilities, and create fortifying armor from all the loot you pick up. This isn't Diablo, but get ready for a hellishly good time.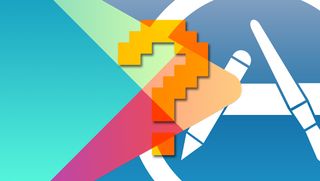 Whatll you download?
Anything catch your eye? You can download these titles right now on the App Store or on Google Play. So what are you waiting for? Confirm purchase already.
Looking for some other games to play this weekend? Be sure to check out the best mobile games released in 2013.