When I had the rare opportunity to sit down with three lead Destiny 2 designers and talk about the Season of the Haunted, I knew exactly what I had to ask about first: Persona 4. Maybe it's just me, but I've found it impossible to separate this season's themes of self-acceptance from Atlus' coming-of-age JRPG. Seriously, you could put some of Crow's dialogue in Persona 4 unaltered and nobody would notice.
Anyway, I'm sad to report that senior design lead Tom Farnsworth tells me there's no Persona shrine at the Bungie office. Instead, with input from Duality dungeon and design lead Brian Frank and art director Rob Adams, we end up chatting about how the Destiny team is crafting a harder, scarier experience in Season 17 – all while it attempts to invest further in the end-game and make Destiny 2 more welcoming to all kinds of players.
Duality kicked everybody's ass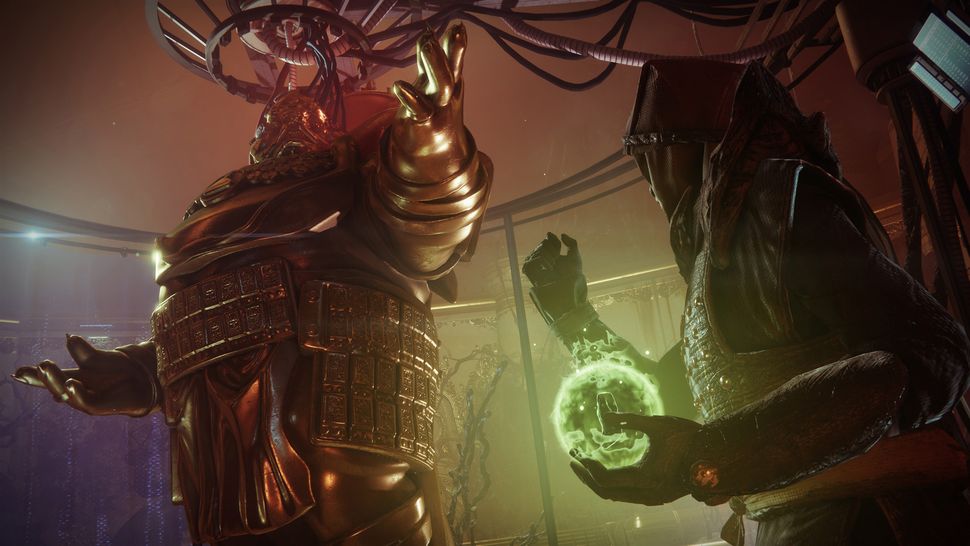 With the Season of the Haunted, Bungie eased up on its usual pre-release hype reel and kept basically everything close to its chest until the last minute. Farnsworth mentions a "rhythm of showing a lot and sharing, maybe over-sharing." For Season 17, Bungie wanted its surprises to be more, well, surprising. One of the biggest hitters here was Duality – a dungeon that we knew was coming, but knew nothing about. I'm told that the central mechanic for Duality dates all the way back to Bungie's experiments with the Corrupted Strike's similar, realm-switching combat in Forsaken in 2018, but Bungie was also building the new dungeon around a simpler idea: it was gonna be hard.
"I knew going out the door that we were going to tune more aggressively," Frank explains. "I don't want raid and dungeon content to be really formulaic. We always try to present novelty. And this content is pinnacle, aspirational, so I think it makes sense to ask a lot of players. They're becoming more powerful with all the build-crafting elements, so I think we need to provide them with challenges to test their abilities. It was a conscious decision to not pull back too heavily on lowering the challenge. We saw a ton of engagement with Grasp of Avarice, and I think that one felt sort of lighter on the tuning end, so this is just the team experimenting with the boundaries of what it feels like to go a little heavier or relax. I don't think it necessarily is the standard. We're gonna move along that spectrum."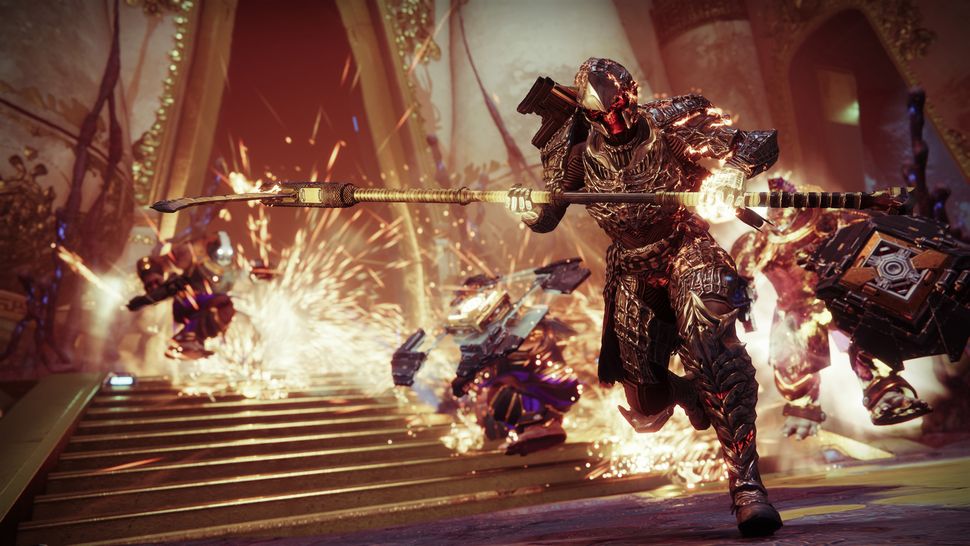 As Frank says, the previous dungeon, Grasp of Avarice, was downright comfy compared to Duality. That's even more true of legacy dungeons like Shattered Throne, which have been featured in the new rotating end-game playlist, and as Farnsworth puts it, demonstrate just how much Destiny 2 has evolved since Forsaken. This has helped position Duality as the latest example in Destiny 2's slow-burning plan to gradually ramp up the challenge in some activities. But while many players have celebrated having denser hordes of enemies on which to test their favorite guns and abilities, others were put off or intimidated by the spike in difficulty that Duality presented.
"I saw a pretty balanced amount of supporters and detractors, and I think that speaks to how we're hitting a broad spectrum of players," Frank says of the discussion around Duality's difficulty. "What are their expectations? One of the pillars of raid and dungeon content is that it has highly prestigious rewards, which I think we're hitting, and that they're earned, not given. We want these rewards to be satisfying to achieve, and we want them to have meaning within the game world where, when you see someone with these rewards, you understand what they went through to get them. There's a certain amount of exclusivity to that, which players can build into. They can learn the mechanics, they can overcome the challenges, and earn them. But we want to set a high bar for this content."
"But if you look at Season 17, we're also trying to make the entry point for the season more accessible than ever before," Farnsworth adds. "Most people can walk right into the destination, we'll level you up. There's gonna be a little challenge there, and there's still a reason to go get Power so you can over-level things. In the past we've had some mistakes where the floor for certain activities was not set appropriately for new players. I think there's always a balance and a challenge there," he adds, referring to some infamous seasonal launches which stonewalled even hardcore players with steep Power requirements.
Investing in end-game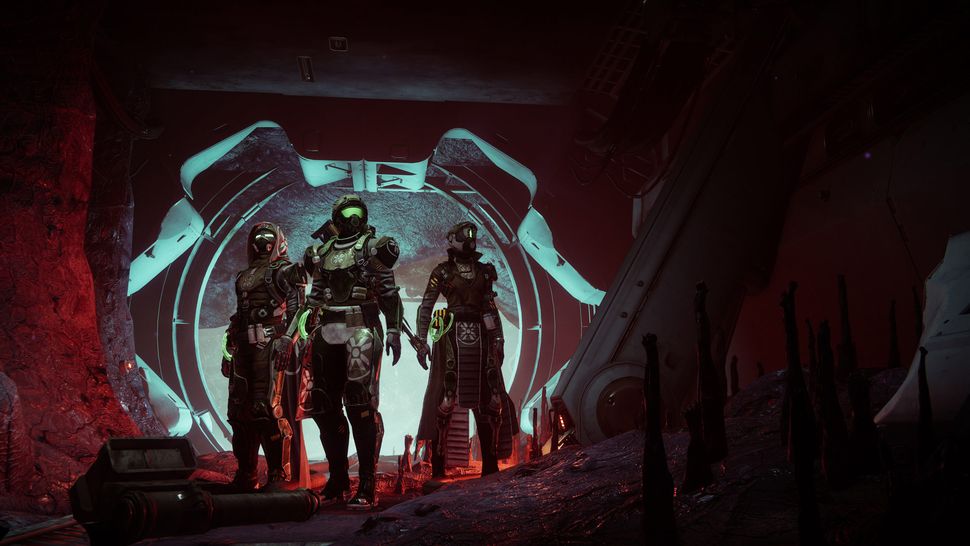 Duality is also the latest example of Destiny 2's expanded end-game roadmap. The Witch Queen gave us the Vow of the Disciple raid in Season 16. We got Duality this season, we're due for a reprised raid next season, and Season 19 will bring another dungeon. Frank says the raid and dungeon team is still a relatively small group within the broader Destiny team but that Bungie has made a "strategic initiative" to staff and fund that group to deliver more pinnacle content.
"It's an expansive list of people that need to support that content," Frank says. "We have a framework, a guidance for the scope of it. It's partly based on player expectations. We want to maintain; we don't want to under-deliver, and we don't want to over-deliver and set a standard that we can't maintain. And the other part of that is scope, what can the team actually handle and produce. We're constantly on that knife's edge delivering as much as we can."
Unfortunately, throwing more people and money at these projects doesn't make them easier to create. Frank stresses that "the amount of time it takes to make content hasn't necessarily changed dramatically" because the multi-step design and testing process can only be condensed so much. Instead, he says "our staffing increase this year allows us to release more frequently, not in a shorter period … we just added capacity to do it more often."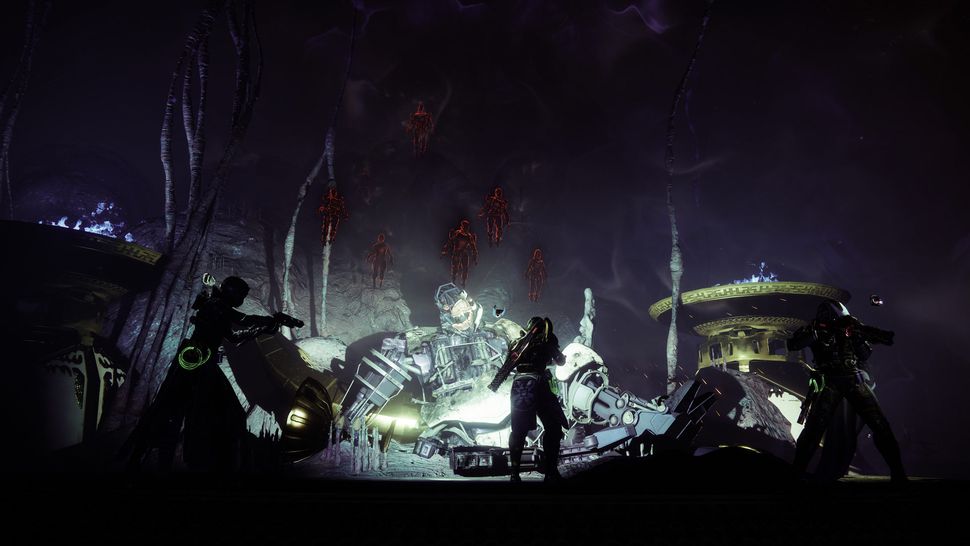 That's partly thanks to Destiny 2's new dungeon pass, which is available for about $20 worth of Silver, the premium Eververse currency, assuming you don't get the dungeons through The Witch Queen's digital deluxe edition. The dungeon pass raised some questions when it was announced, with many asking why it was necessary when dungeons were always included with seasonal and annual drops before, not to mention where the money they spent on the game initially was going. There's no dungeon pass checking account that only pays out to the end-game team, but Frank and Farnsworth say Bungie is investing more into this kind of content.
"It's definitely allowed us to produce more content," Frank says of the dungeon pass. "I'm pretty focused on the activity, the experiential side of dungeon development, but it doesn't mean we're not part of those discussions. I think the group of players that wanted the content were getting it along with the digital deluxe, and then for people who are more price-sensitive, they can get it a la carte. We're trying to provide a thing we think players want in the game and then give a separate option. We could not have gone to quarterly [raid and dungeon] releases without increasing MSRP in some form. On some level, it's a zero-sum game. We can't just make more."
"We do allocate more resources to the dungeon now," Farnsworth adds, highlighting the variety of rewards available through Duality compared to the likes of Shattered Throne – which recycled other Forsaken gear back in its day. "We've got the unique weapons now, unique armor sets, the Exotic. Some of those are things we did before, some things are new and we've added to it. And we've literally doubled the amount of [raid and dungeon] content in a year."
A season of firsts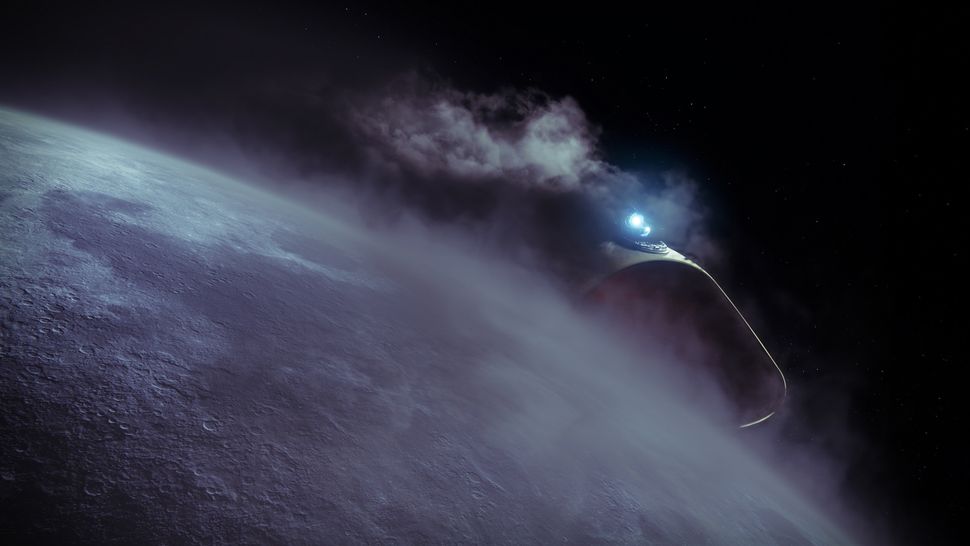 This was the first season post-Witch Queen, which raised some interesting questions about the tail end of some systems and ideas introduced in the expansion. One of the biggest is weapon crafting. Bungie addressed some early growing pains with craftable weapon drop rates and currencies, and the system's in a better place now, but it's clear from this season's sparse weapon patterns that there's still work to be done. However, the variety of craftable weapons compared to random rolls feels pretty balanced, and Farnsworth says this is about the mix that Bungie is aiming for – a few crafted masterpieces to go with your luckiest god rolls.
Season of the Haunted is also the first season to deliver the kind of un-vaulting that Bungie mentioned when it introduced the Destiny Content Vault. The DCV consumed a huge chunk of the base game's content several years ago in the name of technical equilibrium, and Bungie always assured players that some of this cut content would eventually be updated and added back in. We got the Vault of Glass and Moon from Destiny 1, and the Witch Queen rebranded Mars as a tiny hub, but the Leviathan is the biggest chunk of Destiny 2 content to enter and then leave the DCV, and it's set an interesting precedent.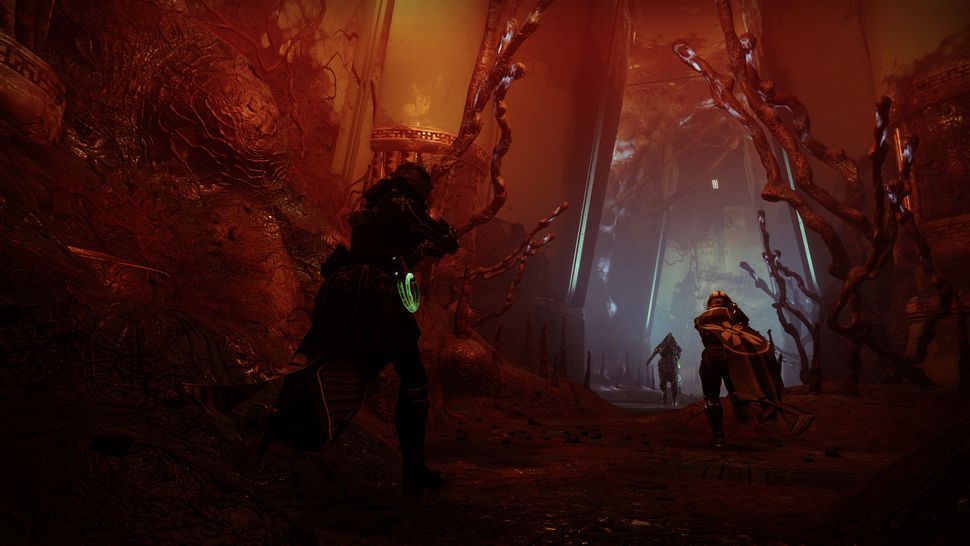 "With the seasons, we often have the ability to take creative risks that we can't on the yearly scale with the big boxed releases," Farnsworth says. "We're always trying to do little things. A lot of our activities are often in a playlist, you're just in the playlist all the time, you go in and out, you're not really in the world. So we'd been talking to our creative director, Robbie Stevens, early on. Obviously we had to tell the story – the story was important. We're looking for what type of activities we could do that would line up with the return of Calus. And he was like, 'What's something we could try?' A design lead, Jeremiah, was like, 'What if we do a destination?' And I was like, 'oh yeah, what if we did that? What would that look like?' And then we spent a good few weeks just thinking about how much would it cost, what would it be like creatively, how could we make the play experience work? We spent a lot of time trying to validate what it would be like to make a seasonal destination.
"We wanted this season to feel welcoming and different, especially after Witch Queen hit, to have something that drops as free that all players can access," he continues. "And we had the Opulent weapons sitting there which are a really great reward that's coming back. Bringing that back, it felt like we were able to hit a lot of things we couldn't do with a single activity in a playlist. It also allowed us to see if players would like this. Is this the right way to bring this stuff back?"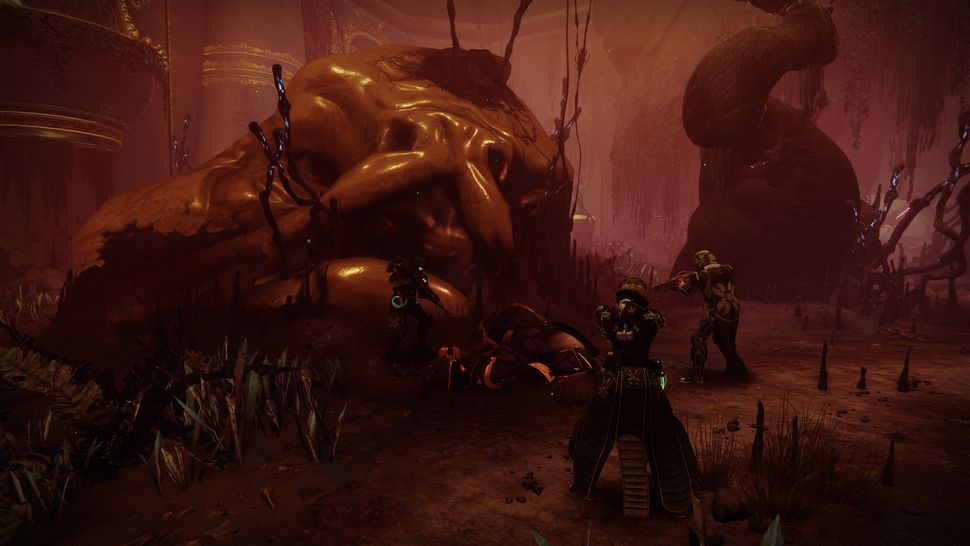 Unlike the Vault of Glass, which was simply updated for Destiny 2's combat mechanics, the Leviathan was totally "recontextualized" as Frank puts it. Adams shed some light on how that un-vaulting process compares.
"With the process of bringing back the Vault of Glass, you could count the number of assets that were updated on four or five hands," he explains. "It's less than 50 things that got hit. It was kind of like a quality passporting job. Bring it forward, make everything compliant with all the new graphics tech, make it play in today's Destiny sandbox. What we did with Leviathan was try to build a pretty new experience that had a lot of elements of an experience that a lot of players played before. It leans heavily into what we want to tell with our story. It really is a set space that can help us drive our story beats. That's really why you see a lot of the changes, because of the story that we want to tell."
Horror in the shadow of the Witness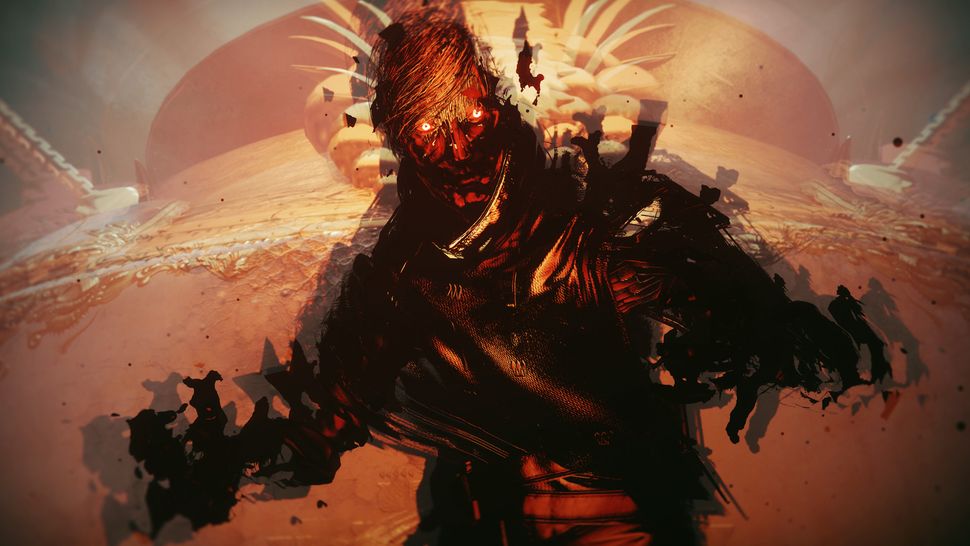 To my delight, the recontextualized Leviathan doubles down on the cosmic horror vibe that Destiny 2 has really been leaning into this year. It uses assets from the haunted Glykon ship, as well as some older art from the Drifter's hangout and assorted other content, all carefully grafted onto the Leviathan like decorations on a haunted house. Bungie usually only dips its brush into the spooky bucket once a year or so, but the first two seasons of Year 5 have both had a pretty prominent horror bend, between the shifting halls of Savathun's Throne World and now the nightmares and reapers of the Season of the Haunted. This gave me the perfect excuse to finally talk in-depth about Destiny's approach to horror, which for my money is one of the strongest arrows in its quiver.
"There's an underlying vibe of dread this year," Farnsworth begins. "Something's coming. We want players to feel that. I don't think we're going to play the horror card every season; every season we want to pick a really exciting space to be in that contrasts what came before and what's coming after. Hopefully it feels like you're getting a different flavor of Destiny each season. One thing that's great about sci-fi and Destiny is you can inhabit a lot of these different themes that we can have. You can be a hacker and then you can be a reaper or a paranormal investigator. For the team's health, it's really important too, because we don't want to make the same thing creatively every season."
"I think part of why horror themes were more challenging for the team, until we started exploring how to pull it off and make it feel scary, is because we've got a game where everyone's a hero," Adams says. "They're a mini god that can jump away and reap destruction all around them and get revived by their buddies. It's hard to make somebody that has that kind of power feel afraid. I think it took us a year or two to wrap our heads around how to creatively solve that problem and actually scare people."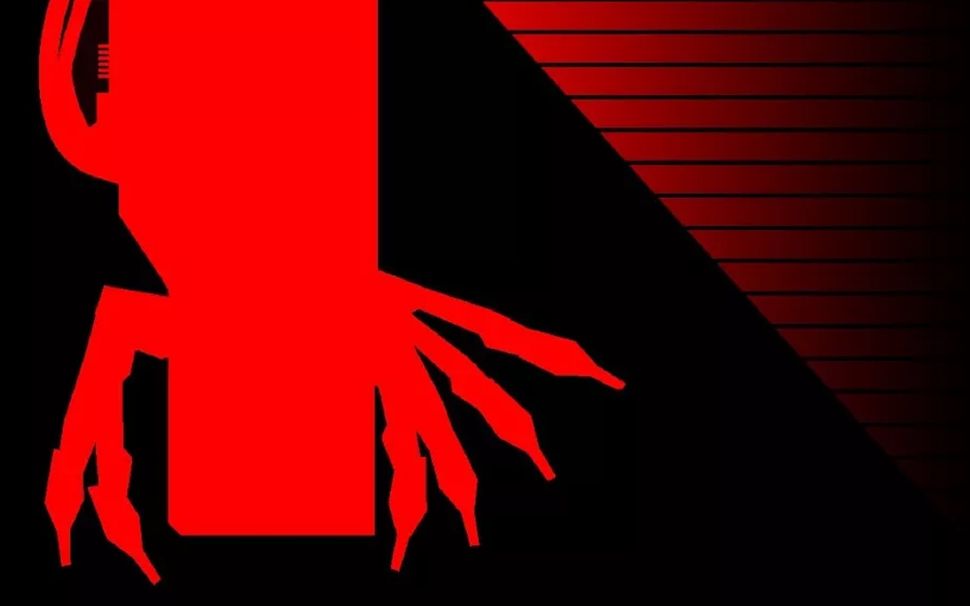 I mention Trevor, the killer Zamboni from the secret Zero Hour mission, as a hallmark of Destiny horror, and Adams says Trevor was indeed a key success. "For that experience, the team built a really confined space where you can't jump and the thing chases you down, and it goes a little bit faster than you, and you can't shoot it," he explains. "You can cast your Super but it doesn't do anything. That really was about stripping players of a lot of their super powers, and bringing them down to the point they can actually be terrified. The team learned a bunch from that, and then when we got to Leviathan making the Sever experiences, I think we capitalized on a lot of previous learnings.
"Our seasonal variety lives and dies on being able to create new and exciting player fantasies and having a yearly composition. Sometimes you'll have a season that goes really deep into, like, the Glykon – cosmic horror, that sort of thing. Then it's gonna pivot away to something more adventurous or different, just so we get that palette cleanser. But I love building horror stuff, and we do want to do more of that."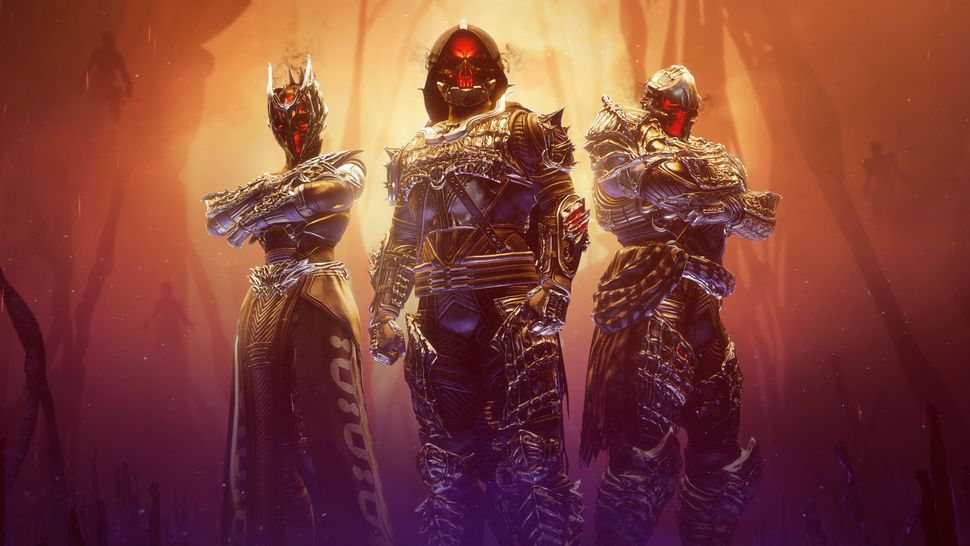 This season's horror themes have also manifested in perhaps the least Destiny-like armor in the history of Destiny. I remember seeing this season's undead, skeletal getups for the first time and thinking they could pass as armor from a totally different game, especially with the scythe relic tied to the Leviathan. Farnsworth stresses that Bungie holds onto its visual identity more fiercely than some live-service games – a nod to Santa skins and Godzilla crossovers, perhaps – but also reiterates the ability to go wild with seasons. He says that the reaper motif, for instance, evolved with the broader team's suggestions: "We went to the team and they're like, 'You have to have a scythe. If you don't have a scythe, we're not gonna hit the fantasy.'" Meanwhile, Adams points to an intentional inversion of Destiny's usual tone.
"We used to joke that this is the death metal season," he says. "Destiny is a hopeful universe where people are encouraged to be a hero, explore those aspects of humanity, protect the innocent, and work together as a team. We have all these positive, hopeful messages that align to that pretty well. Sometimes it's fun to just go a little outside that line and be like, what if we let people go a little death metal and fight fire with fire? Slam a scythe down on the enemies and be violent and almost a little crazy. Have these themes of death as a force of good. Eris says something similar to 'fight fire with fire' in the narrative, and it's almost directly in line with that – and that was a line from our original concept pitch!"
Speaking for what I'd consider a non-trivial portion of the community, I end the interview with a mention that I, known glaive salesman, would love to see the scythe stick around as a glaive ornament or – even better – something like a heavy glaive.
"Tom, are you writing that down?" Adams jokes.
Farnsworth replies, "I make no promises, but I think it's really cool."