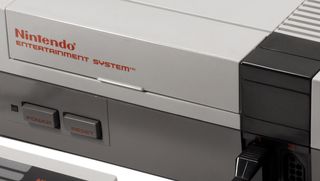 These days, playing one of the many timeless games made for the Nintendo Entertainment System feels like going back to the basics in the best way possible. Nintendo's 8-bit home console was the platform that ushered many of us into our lifelong love of video games, with its wildly diverse library full of first-party gems and third-party oddities. The NES' pleasantly pixelated visuals are the perfect prompt for the imagination, and the chiptunes it can pump out are still some of the most revered game songs of ever made. Like any iconic console, there are plenty of junk games you need to sift through to find the best - but luckily, we've already done the work, picking 25 games that exemplify the NES' finest. To keep the top end of the list from being dominated by Mario, Link, and Mega Man, we've chosen one outstanding entry to represent each esteemed series. Whether you're taking a trip down memory lane or getting in touch with the games that inspired a generation, you would do well to track down these carts and experience the very best NES games.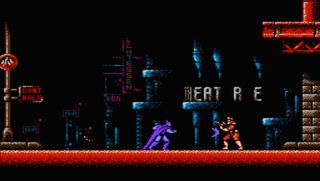 25. Batman: The Video Game
At first glance, Batman seems like an ordinary action platformer - you're jumping around, punching enemies, and gaining points. But Batman has a trick that puts him in league with Ninja Gaiden's Ryu Hayabusa: he can wall jump, adding more height to his leaps for those hard-to-reach places. It sounds so ancillary these days, but back then this mechanic was a pretty big deal, and it definitely sets Batman's level design and tense sidescrolling apart. With its steep challenge and rockin' soundtrack, it's a solid platformer that some superhero fans still consider to be the best game of its kind on the NES.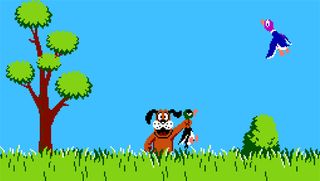 24. Duck Hunt
When a duck flies onscreen, there are two outcomes: either you deftly shoot it down from the sky and feel proud of yourself, or you miss and have to watch the biggest canine jerk in all of video games snicker at your misfortune. That's the basic hook of Duck Hunt, and what seems like such a simple game is actually an incredibly replayable experience. The use of the NES Zapper works wonders for this game, and even if you're only downing pixelated ducks, Duck Hunt makes you feel like you could go out and bag the real thing.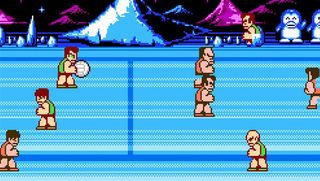 23. Super Dodge Ball
This is dodge ball without the bruises - which, as you might imagine, makes it infinitely more enjoyable. The frantic 3-on-3 action of Super Dodge Ball, especially when playing against a friend, can lead to some great times thanks to solid mechanics and the flow of each match. Each member of the team having hit points is a clever touch as well, making Super Dodge Ball the closest thing to a dodge-ball RPG we'll probably ever get.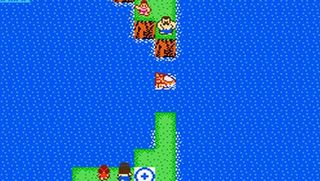 22. StarTropics
StarTropics never got the same recognition as the Zelda series, but it's a delightfully fun adventure in much the same vein. That's because it marries two major Zelda mechanics: the top-down perspective of the original Zelda's dungeons, and the overworld map of Zelda 2. StarTropics' hero, Mike Jones, visits towns and other areas searching for clues and battling enemies in the top-down perspective, while traveling the world to other locations on the world map. Also, our kid hero uses a yo-yo as a weapon and has a penchant for sticking bananas in his ears. You've got to love him.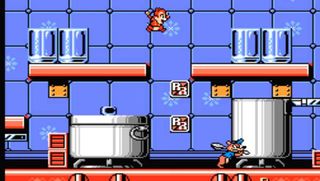 21. Chip 'n Dale Rescue Rangers
Capcom was the licensed game's best friend back in the NES days. DuckTales (which we'll get to in a bit) is a fantastic platformer that everyone knows, but not as many people have experienced the incredible Chip 'n Dale Rescue Rangers. The titular chipmunk detectives have to pick up crates, apples, and other items to toss at foes, and they can only be damaged three times before death, adding a real layer of challenge to the game. But it never becomes overwhelming - Rescue Rangers is just challenging enough to stay interesting.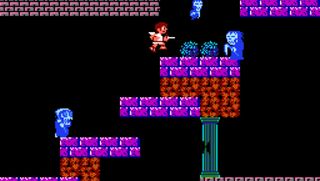 20. Kid Icarus
Kid Icarus eschewed some pretty big platforming rules of its era, the biggest of which is the lack of wall boundaries. If your path is seemingly blocked, simply walk offscreen, and the cherubic hero Pit will appear on the other side. It's a nifty gimmick that makes for intriguing vertical level design, and the otherworldly setting full of floating eyeballs, grim reapers, and eggplant wizards is uniquely bizarre and unforgettable.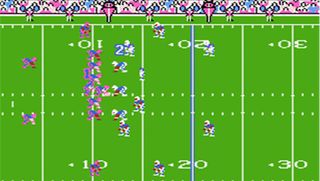 19. Tecmo Super Bowl
Not many sports games on the NES are still actively played to this day. In fact, Tecmo Super Bowl might be the only one. While other retro gridiron games struggled to create an authentic experience with two buttons, Tecmo nailed this vision of 8-bit football by keeping the action intuitive and easy to learn. This simplicity made Tecmo Super Bowl a household name back in the day, and the stark art style and audio work well together to create a minimalist interface that never gets in the way.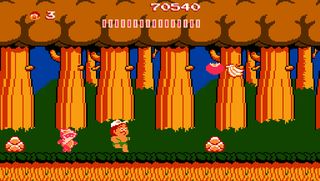 18. Adventure Island
Like many NES games, the plot of Adventure Island revolves around the protagonist trying to save his girlfriend. The rotund Master Higgins' significant other is whisked away by King Quiller, and our shirtless hero must navigate levels filled with enemies, traps, and other pitfalls to save her. Same old story, but it made for a very cool game. Though it looks and sounds fine, it's really the gameplay that makes Adventure Island stand out. Many NES games are difficult for all the wrong reasons, but Adventure Island is difficult by design, with challenging levels that never feel unfair.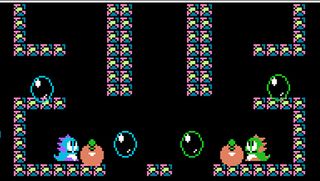 17. Bubble Bobble
These two cute li'l dragons set our hearts ablaze the moment we laid eyes on them - and with 100 levels of bubble-laden mayhem, we're always glad to replay the escapades of Bub and Bob. Bubble Bobble features multiplayer support, speedy arcade gameplay, and even the ability to unlock a different ending depending on your prowess. Earning the best ending is a daunting task, but finally having the skills to earn it will give you a real sense of pride.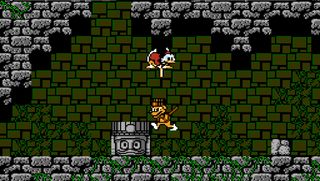 16. DuckTales
With its nonlinear approach to sprawling levels, imaginative use of established characters, and multiple endings, DuckTales defies as many expectations today as it did all those years ago. Scrooge McDuck's pogo-stick platforming was (and still is) incredibly distinct, and you can spend ages trying to track down every secret item hidden in the walls. Oh, and the soundtrack is absolutely glorious; we still find ourselves humming the Moon Theme from time to time.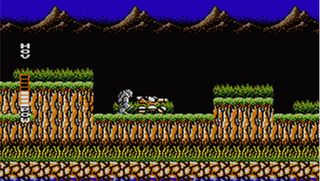 15. Blaster Master
We wish Blaster Master kept its Japanese name - Super Planetary War Records: Metafight - when it was translated for Western audiences, but regardless, the game still holds a place in our hearts for providing excellent run-and-gun action. The smooth play control and fantastic level design complement the spiffy graphics nicely, whether you're in sidescroller or top-down mode. Just remember: you'll have to play through it all in one go, so make sure your schedule's cleared out.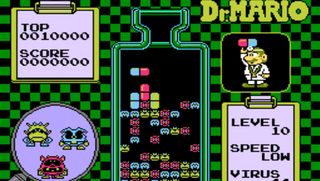 14. Dr. Mario
Color-matching puzzle games are timeless, and Dr. Mario remains one of the most celebrated of the genre. While it may not be as deep as some of its counterparts, it has more than enough charm to be considered a classic. After years of jumping on turtles, Mario started practicing medicine the only way he knows how: throwing colored pills at cute viruses. The vibrant visuals, habit-forming gameplay, and infectious music make it a must-own title that's been remade many times, but the core gameplay of the original remains intact no matter the console.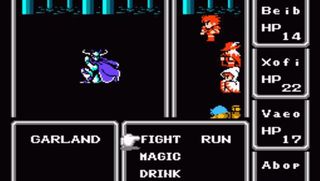 13. Final Fantasy
The original Final Fantasy started with the predictable band of heroes saving the princess, but it then expanded into a much bigger story on a scope not seen before. Boasting some of the best graphics and music on the system, the first Final Fantasy introduced many of the trappings that still exist in the series. Despite some rough edges, you'll see much of what made people love the FF series to this day.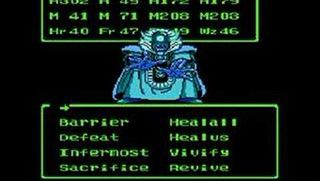 12. Dragon Warrior 3
Dragon Quest/Dragon Warrior got its start on the NES and went from being a Japanese oddity inspired by Wizardry to one of the most popular RPG franchises on the planet. Even if Dragon Warrior 3's plot is fairly predictable, its job system is so dense, rewarding, and easy to understand that it created a new gold standard for the genre. If you have a NES and 100 hours to spare, be sure to check this one out.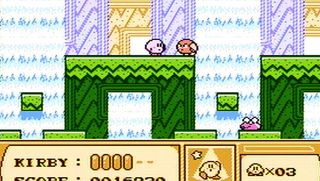 11. Kirby's Adventure
Though the pink puffball is more famous for his starring roles in portable games, Kirby made a real splash with his console debut. Taking the concepts created in the first Dream Land game, Kirby's Adventure expanded on them in great detail, and introduced Kirby's now-famous ability to copy his enemies powers. A late-era NES game featuring high production values, Adventure has the same level of platforming excellence that made Kirby a star on the Game Boy.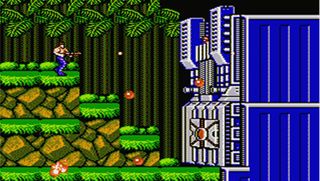 10. Contra
Contra might be one of the few instances where the NES port greatly outshines the arcade original. Running through themed levels and blasting apart bad guys is a rush, and the game's harsh (but fair!) difficulty will push your skills to their limits. It was also one of the earliest games to use the Konami Code, giving you 30 lives for punching in the correct inputs. With a game this hard, those 30 lives were a necessity; if the Konami Code is ingrained into your brain, it's likely because of Contra.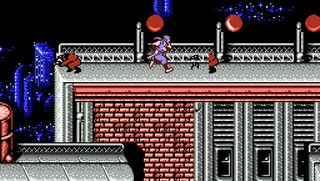 9. Ninja Gaiden 2: The Dark Sword of Chaos
The second Ninja Gaiden game improves over the original in just about every way, while maintaining the same dark vibe the first conveyed. You still slash and dash as Ryu Hayabusa, but this sequel boasts slicker graphics, better sound, and stronger controls. But that's all secondary to the greatly improved gameplay. Ryu can clone himself to fight larger battles, and climb objects much more easily than he could in the past. Along with a bevy of additional power-ups, it's like Ryu was an all-new ninja.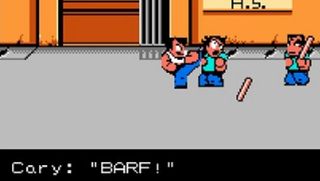 8. River City Ransom
Games like Double Dragon, Ghosts 'n Goblins, and The Legend of Kage are memorable, but they don't capture our hearts in the way Technos' chibi beat-'em-up does. River City Ransom takes the fairly predictable concept of high-school gang tomfoolery and ratchets it up with a healthy dose of humor. With an open world, nonlinear setting, and RPG elements, RCR was incredibly ahead of its time. As you build up your character's skills and powers, you end up with a level of personal investment almost unheard of in NES games.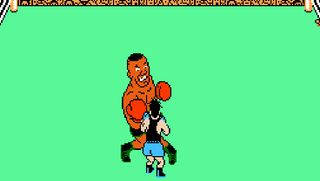 7. Mike Tyson's Punch-Out!!
Nintendo has never been synonymous with sports game (Ken Griffey Jr. notwithstanding), but the publisher certainly made its mark on boxing with the Punch-Out!! series. The secret to its success: disguising a brilliant puzzle game as a sports game. As Little Mac slowly climbs the ranks of boxing's elite, he faces memorable fighters with their own tells and timing that need to be mastered. Once you've clocked their patterns, it's just a matter of time (and nimble twitch reflexes) until you've knocked your opponent to the mat.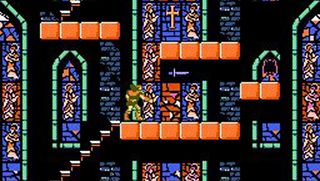 6. Castlevania 3: Dracula's Curse
The original Castlevania was a great (if punishingly difficult) platformer from early in the NES' lifetime, while Castlevania 2: Simons Quest focused more on exploration and RPG elements, but stretched the gameplay too thin. Castlevania 3 returns to the original's platforming roots, but with a surprisingly open number of options stacked on top. It's a return to form, while still mixing things up with branching paths that demanded replaying (something we did happily). The third game took the series to new heights, and defined many of the concepts used in future games.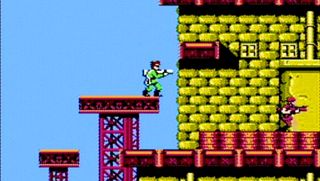 5. Bionic Commando
Loosely based on an arcade game of the same name, Bionic Commando is another Capcom classic of the many that dominated the NES. A sidescroller with an interesting hook, Bionic Commando is more about exploration and combat than simply running from left to right. Tasked with saving Super Joe, the mechanically enhanced Nathan 'Rad' Spencer takes on the Badds to dash their hopes of world domination. Despite being a platformer, the ability to jump is ingeniously replaced with swinging and pulling yourself around using your grapple arm. It's tricky at first, but incredibly rewarding once you get the hang of it.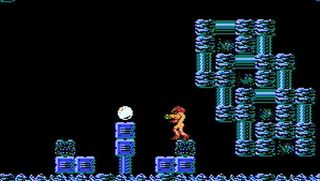 4. Metroid
Despite later versions improving on it exponentially, the original Metroid was fantastic for its time. Sure, its gameplay feels a little clunky in a post-Super Metroid world, but out of all the games that hit the NES, few were as uniquely engrossing as the first game. Introducing Samus, one of the few female leads in gaming, the desolate sci-fi setting and open-ended gameplay were a revelation. Collecting items, exploring every corner of the map, and slowly realizing just how dense the world is keep us coming back to the original Metroid all these years later.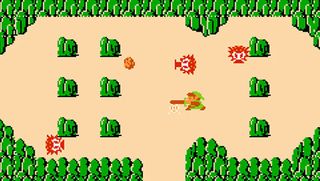 3. The Legend of Zelda
The Legend of Zelda is timeless. Its mix of complexity, open-world design, and imagination-sparking graphics make it an adventure for the ages. Link's first journey introduced players to a world bigger than many thought possible on the NES system, and made the dungeon exploration and item collection of classic RPGs more accessible than ever. The gameplay and fantastical setting work just as well now as they did back then, whether or not you've explored this 8-bit Hyrule in the past.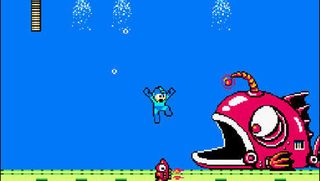 2. Mega Man 2
The Mega Man franchise shined brightest on the NES, and Mega Man 2 is the pinnacle of those 8-bit years. The controls are dead-on, the level designs are immensely distinct, and the glorious music has drilled its way into our collective hearts. None of the other games in the series get as close to perfection as this one: every boss design is amazing, the challenge is meticulously tuned, and Mega Man has just enough weapons without cluttering the experience. Capcom has tried to recapture what made Mega Man 2 great, but we have a feeling it will remain forever unmatched.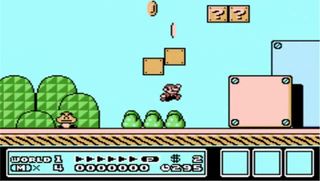 1. Super Mario Bros. 3
The original Super Mario Bros. might be the game that the world associates with the Nintendo Entertainment System, but while it defined the platformer genre that dominated 8-bit gaming, it didn't perfect it. Super Mario Bros. 3 took everything you loved about 2D side-scrollers and expanded on it with new abilities, stages, and genre conventions that developers still look to as inspiration. The ability to fly is revolutionary from a gameplay and level-design perspective, and SMB3 has a laundry list of little touches and secrets that make it unforgettable. With power-ups, enemies, music, and graphics that are just as memorable now as then, no other game is more deserving of being named the best NES game of all time.