Activision Blizzard CEO Bobby Kotick has flatly denied allegations and reports at the heart of the company's years-long battle with harassment and discrimination, insisting that the company never had a "systemic" problem to begin with and that such complaints were co-opted by labor movements looking to "destabilize the company."
"We've had every possible form of investigation done," Kotick told Variety in a lengthy interview. "And we did not have a systemic issue with harassment – ever. We didn't have any of what were mischaracterizations reported in the media. But what we did have was a very aggressive labor movement working hard to try and destabilize the company."
In the same interview, the CEO claims that he is "not like other CEOs that are anti-union."
"I'm the only Fortune 500 CEO who's a member of a union," Kotick adds. "If we have employees who want a union to represent them, and they believe that that union is going to be able to provide them with opportunities and enhancements to their work experience, I'm all for it. I have a mother who was a teacher. I have no aversion to a union. What I do have an aversion to is a union that doesn't play by the rules."
Variety clarifies that Kotick is referring to "outside forces" and labor activity with regards to Activision's so-called image problems, with the article folding in labor groups like the Game Workers Alliance, which is backed by Communication Workers of America and in May 2022 formed a union at Call of Duty Warzone developer Raven Software in a landmark vote for the AAA North American games industry.
In a letter to staff that was made public after the Raven union vote over a year ago, Kotick said "we will meet CWA leaders at the bargaining table and work toward an agreement that supports the success of all our employees, that further strengthens our commitment to create the industry's best, most welcoming and inclusive workplace, and enhances our ability to deliver world-class games for our players."
Speaking with Variety, Kotick now says that "over the last few months, we worked thoughtfully and productively with the CWA, and we've engaged in a dialogue that will be beneficial for our people, the union and the company."
As multiple Activision Blizzard lawsuits and investigations have documented, the company has been accused of enabling a work culture that exposes women to harassment and unfairly caps their wages and opportunities in favor of men, including several allegedly abusive leaders and executives.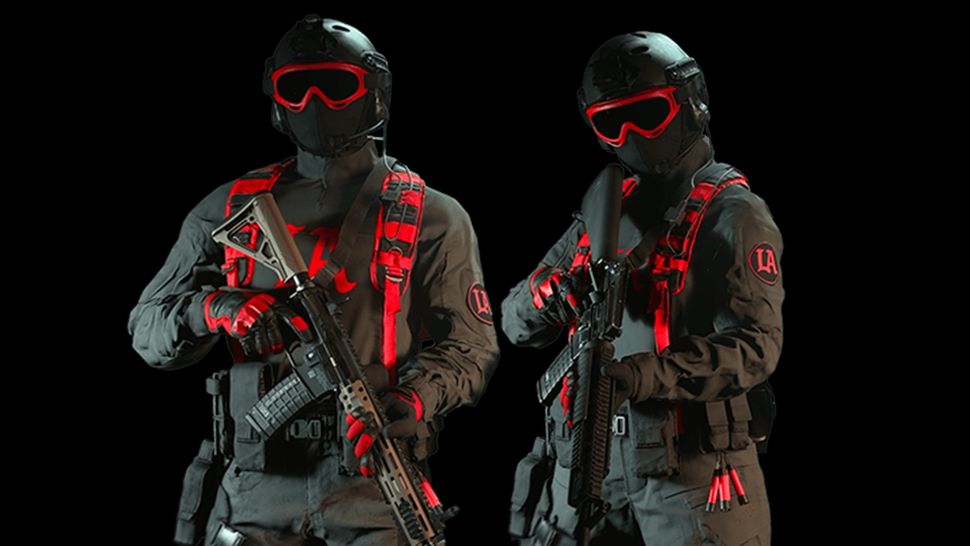 Kotick himself has come up repeatedly, with a Wall Street Journal report alleging the CEO knew of such accusations for years and didn't report them to the board. In one high-profile instance, Kotick allegedly protected former Treyarch co-head Dan Bunting despite allegations of sexual harassment which reportedly would've seen him fired after internal review.
The same report claimed Kotick threatened to have a female assistant killed in 2006. An Activision Blizzard spokesperson responded to this detail directly: "Mr. Kotick quickly apologized 16 years ago for the obviously hyperbolic and inappropriate voice mail, and he deeply regrets the exaggeration and tone in his voice mail to this day."
Activision Blizzard and Kotick have been critical of this report since its release, but in a statement to Variety, a WSJ spokesperson maintained that "we stand by our fair and accurate reporting on Activision."
In a New York City lawsuit, Kotick was also accused of using the still-pending Xbox Activision deal to "escape accountability."
"I wouldn't be sitting here talking to you if any of what you read in the inflammatory narrative was truthful," Kotick tells Variety. "No board of directors in a noncontrolled company is going to allow the CEO of an enterprise to stay running the enterprise if those things were truthful."
There's no debate that there was harassment at Activision Blizzard, and many employees have claimed it wasn't isolated. Former Blizzard boss Mike Morhaime apologized "to the Blizzard women who experienced any of these things," saying "I am extremely sorry that I failed you." Amid the lawsuits, president J. Allen Brack left the company and passed the torch to Jen Oneal and Mike Ybarra, but Oneal quickly left after reportedly being paid less for the same job as her male colleague, only receiving an equal offer after her resignation according to Oneal's comments in an IGN report.
When the first lawsuit kicked off, Kotick acknowledged "all those who have come forward" and promised sweeping reforms and reviews. One of the CEO's initial commitments included a third-party investigation into the company's policies and conduct, helmed by Washington law firm WilmerHale. Kotick's comments sparked a staff walkout at Blizzard's Irvine, California headquarters, and WilmerHale's role in this particular investigation was core to an Activision staff letter decrying the company's actions after the lawsuit broke.
Kotick tells Variety that, for a 17,000-person company, Activision Blizzard has seen relatively few harassment and assault complaints. But between walkouts, petitions, public letters and statements, as well as other forms of organization and protest, thousands of Activision Blizzard employees have clearly and publicly criticized the company and its response to these and other allegations.
It's still not sunshine and rainbows over at Activision Blizzard, either, with countless employees speaking out on a mandatory return to office which, according to one World of Warcraft producer, is worsening a loss of talent because "someone in power doesn't listen."