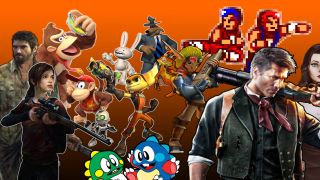 Buddy up, up, down, down, left, right, start
As the old song goes "One is the loneliest number that you'll ever do, but two two is absolutely fine and should suit just about everyone". That followed by a raging guitar solo, "something, something, something, monogamy", end of song. It's a powerful piece, and one that really speaks to the enduring appeal of the double act. Which is why we're here: to celebrate the best pairings in video games.
Games are overflowing with dynamic duos just waiting to be cosplayed by the next set of drunken buds and/or loving couples. So let's bloody well celebrate 'em, shall we? A word on criteria, though. I've decided to exclude any RPG parties from this list, partly because I'm just a crotchety old man, but mainly due to the fact that not every player will have hung out with these particular dudes and dudettes, even if they've played the game. Plus, I've also ruled that these folks must spend the majority of their games together, so no mo' mere advisors or fairweather friends. Oh, and spoilers ahead! Got all that? Good.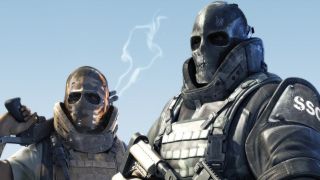 20. Elliot Salem & Tyson Rios (Army of Two)
It's tempting to fill out this manful slide with a whole host of bro puns, so I will. BrOkami, Madden BrO5, LegBro Star Wars, Shadbro of the Colossus, Spybro the Dragon, Tony Hawk's Bro Skater 3, BrOverboard!, Broject Gotham Racing, Bro Evolution Soccer, Ha(y)Bro: Reach, Brome: Total War, Bro One Lives Forever, MariBro Kart, Brony PlayStation, no wait that's something else entirely The point is that Army of Two's steroid-addled pair are so damned macho, they make everything else around them just a little more ballsy.
Salem is the smart, strong and tactically astute soldier. Rios is his impetuous, over-eager bud (though no less deadly for it). Together they bridge the gap between straight up buddies and the classic sensei/learner relationship. Rios gives Elliot a good chuckle, and in return Salem yells at his friend to get that damn head of his away from any-and-all incoming bullets. It's a symbiotic thing, really. What's more, EA Montreal designed Army of Two as a fully-fledged co-operative experience all the way from the ground up, meaning these boys were meant to be together. So much so that forsaking your partner, even for a moment, is a sure-fire way to get the both of you killed. Plenty of duos come unstuck without their bud, but few become so irrevocably screwed as the AoT boys. Oorah!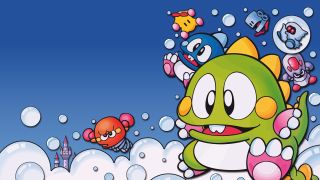 19. Bub & Bob (Bubble Bobble)
'Heart-wrenching', 'moving', 'emotionally implosive': just some of the things that will never ever be attributed to the Bubble Bobble series. Where some games excel at showcasing the deep and poignant side of friendship, BB represents the rest. The silliness, the enthusiasm, that time you gatecrashed a baby's birthday party and proceeded to blow up every last balloon in sight all while shouting "POP!" at the top of your lungs. That was quite the Thursday
Some partnerships aren't defined by adventure, or by grief, or even by mutual interests. Sometimes all you need is someone to play strange, nonsensical games with, like guiding a set of miniature dragon things through an unending cascade of bubbles. So here's to you Bub & Bob. Together you're about as deep as a single sheet of paper, and we love you for it.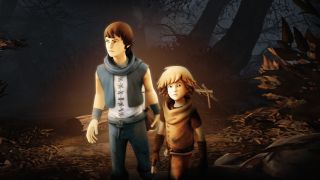 18. Naiee & Naia (Brothers: A Tale of Two Sons)
You'd best thank your lucky stars for the miracle of modern medicine. Without it kids of all ages would still be off scouring the land for all manner of life-saving salves. Sure, they'd be getting into all sorts of whimsical adventures and spooky situations along the way, but then they'd run afoul of a big nasty spider queen and suffice to say you'll never be able to look at that left analogue stick the same way again. *sigh*
Brothers: A Tale of Two Sons tasks its titular duo with seeking out a rare cure for their father's mystery illness. It's a tough old task, and one that rewards and punishes the lads' youthful navet in equal measure. Still, they stick together, working side-by-side to surmount a whole world's worth of peril and puzzlement. It's a testament to the strength of the game's central bond that both boys make it through their adventure largely unscathed... that is until one brother fatefully forsakes the advice of the other. Like any good duo, these two siblings really do need one other, often supplementing the other brother's skill set and making up for any-and-all shortfalls.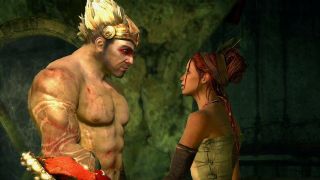 17. Monkey & Trip (Enslaved: Odyssey to the West)
Here's a bit of a weird one for you. It turns out that Enslaved's main mover aka Monkey is actually in thrall to the beautiful Tripitaka. First she damn-near sentences the barbarian beefcake to an explosive early grave, the next thing she's using her extensive tech skills to fit him with a brain-bursting tiara. She commands, he obeys, she dies--even accidentally--and so does he. It's a raw deal, and one hell of a poor place to kick off a friendship.
Still, to Monkey's considerable credit, he takes the scared, though no less reprehensible Trip at her word, with assurances of his freedom once their mutual journey is at an end. From there, the two learn to cooperate and coordinate their actions like a well oiled machine, which is just as well, considering how many other well oiled machines are out to try and terminate the two. Many an in-game partnership has been forced upon its participants by dire circumstance, but few titles exhibit a central bond that grows from a place of subjugation. If nothing else, Enslaved's strange collaboration remains a unique, if slightly disturbing double act.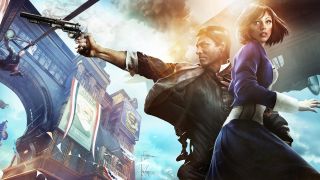 16. Booker & Elizabeth (BioShock: Infinite)
All 11th hour revelations aside, BioShock's Booker and Elizabeth make for one hell of a pairing. B shoots and E warps otherworldly clutter into the here and now. Some provides cover, the rest works as weaponry; in either case, Lizzy's tear-twisting abilities can prove pretty darn useful, even if she does prevent Booker from watching that sneak peak of Revenge of the Jedi. Ah well, he'll just have to wait another 71 years
Perhaps the single best element of this rough-and-tumble partnership is just how independent both parties are of one another. Unlike some teams who're practically attached at the hip, Elizabeth doesn't mind disappearing during intense moments of combat, allowing Booker to more easily focus on the action, and away from his otherwise vulnerable chum. The B man may be pretty damn handy on his own, though he's never quite as deadly as when that fingerless foil shows up to assist. Good apart, better together.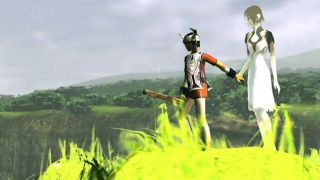 15. Ico & Yorda (Ico)
Yeesh, someone really takes their buddy system seriously, don't they? What is this, a school trip to the local paper mill or an epic adventure? Alright, alright, I suppose all that hand holding is somewhat necessary, after all Ico's only trying to safeguard his pallid gal Yorda from harm. As it turns out the girl's own mother is trying to steal Yorda's youth from her, a phenomenon that many of my female friends assure me is an ever-present threat.
So begins an arduous quest to escape the game's castle-set confines, with Yorda largely being limited to the role of damsel-in-distress. Sadly, mean old mum has decided to throw a small army of shadow monsters against the pair, with only Ico able to dissuade and defeat them. Yorda, for her part can grant access to certain locked rooms, a small, but vitally important contribution without which Ico's efforts would have been entirely in vain. In the end, what this quaint little duo helps to demonstrate is that a team needn't necessarily be equally skilled, or smart, or strong in order to prove equally valuable.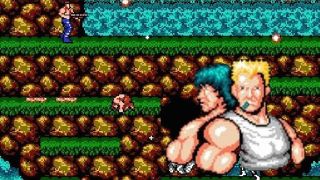 14. Bill Rizer & Lance Bean (Contra)
Before there was Dom and Marcus, Elliot & Tyson, Soap & Cap'n Price there was Bill Rizer and Lance Bean: brothers in arms and professional manly men. Together they take on mission after mission, blasting all manner of foes and frequenting all sorts of exotic locales (locales, it should be mentioned, that in no way infringe upon the copyrights of such 80s staples as Rambo and Aliens, no siree)
Unlike Lance's brother Sean, both of the Contra boys are largely silent--oh and nigh on unkillable--a fact that makes relating to either of them a wee bit difficult. So, instead of honouring these cookie cutter tough guys, let's all take a moment to appreciate the people behind the avatars. That's right, the gamer and their trusted player two, valiantly wearing off all four of their thumbprints in the name of finesse, firepower and victory-dependent friendship.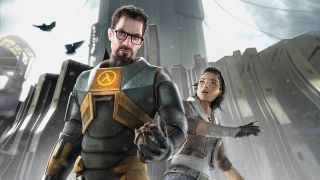 13. Gordon & Alyx (Half-life 2: Episode 2)
One's a cute, resourceful tomboy; the other's a quiet-type scientist with a secret. She's gunning for the goons who steam cleaned her father's brain, and he's--wuhoh *cheesy record scratch*--the man responsible for their arrival! Can these two crazy, mixed up kids ever learn to get along? Find out when Half-life 2: Episode 3, launches Christmas 2007.
Alright, so maybe that didn't happen, but that's no good reason to dismiss Gordon & Alyx's otherwise awesome partnership. Sure, Half-life 2: Episode 2 may have ended on a slightly sour note--particularly for those of us who enjoyed Eli's forehead exactly where it was--but this tale of two road-tripping companions added a whole new aspect to the Half-life saga. For once, the redheaded terminator just couldn't hack it alone, depending instead upon his techy partner and her pet robot to surmount the very worst of the alien invasion. With Gordon still too embarrassed to talk to women, Alyx picks up most of the conversational slack, inferring, enlightening and sharing the occasional zinger with our mute leading man. In fact, she practically performs the role of both 'buddies', a feat that makes this unusual double act all the more memorable.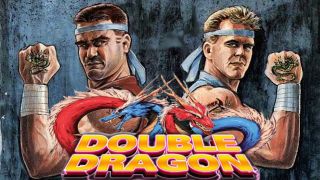 12. Billy & Jimmy Lee (Double Dragon)
Forever enshrined in the annals of gaming folklore, Billy and Jimmy Lee (make that 'Bimmy & Jimmy' in the NES copy of DD3) remain one of the few gaming duos to have ever crossed over to the silver screen... before crossing right on back again after one god-awful movie. Of course, none of that's really their fault. People love Double Dragon, just like they love kicking ass as the Lee's. The trouble is that like most of their contemporaries, these characters are only as complex as the 2D sprites they inhabit. Sure, they might have a basic backstory, or a genuine gripe against the bad guys, but that's really beside the point.
Fans adore these street-fighting siblings precisely because they're so damn good at punching hoodlums. They may look like a couple of Luke Perry clones out in their PJs, but damnit sometimes a masters' degree in martial arts is all the cool you need.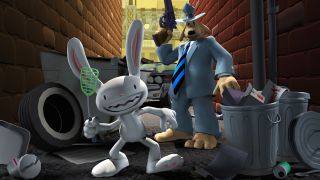 11. Sam & Max (Sam & Max)
Skim through this list and you'll see plenty of daring double acts united by a common cause. Some come together to best a nasty boss, while others are thrown in by the strange hand of fate. In either case there's usually some form of outside pressure prompting their cooperation. Most are little more than circumstantial allies--that is to say--neither party would look twice at the other if it weren't for the demands of the plot. Sure, many go on to form a firm friendship, but few, if any truly choose their companion.
Not so with LucasArts' Sam & Max. These freelance detectives may occupy opposing ends of the personality spectrum, but they do really choose to work together. After all, there's no mystery or adventure out there that specifically demands the attentions of a sharply dressed dog and his wisecracking rabbit thing. No one has a gun to their heads, though I suppose that's largely a non-issue in a world where everyone learned to shoot at the Stormtrooper school of marksmanship. Still, when you can skip right through all the 'getting to know you' guff and move right on to the 'palling around' part, everyone's a winner baby!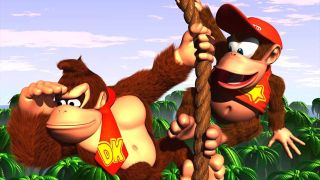 10. Donkey Kong & Diddy (Donkey Kong)
How many barrels do you think Donkey Kong had to sort through in order to discover his young nephew? Perhaps he was never really after Jumpman at all. Perhaps that meddling pre-Mario just happened upon one of the ape's efforts to locate his missing kin? Maybe Princess Toadstool was just lending a hand? No matter, it's all water under the bridge now. Donkey's slapped a big ol' sticker on the side of Diddy's favourite casks and all is well. Well apart from those poor animals he routinely chucks them at, with Diddy still inside Are you allowed to call the R(/A)SPCA to report another animal? Hmm.
All talk of heinous animal-on-animal crime aside, Donkey and Diddy make for a pretty efficient duo. Donkey brings the brute strength, Diddy supplies the authentic jungle-made jetpack. Together they work to rid DK Island of the nasty little critters unleashed by the villainous King K. Rool. While they may not be the most talkative of double acts, these plucky primates do share something of an interesting relationship. As an uncle, Donkey has all of the fun of a Father-figure but with none of the lame responsibility. It's a bit like your own uncle, you know the one, who owns a motorcycle and agrees to buy all the kids booze. What a guy.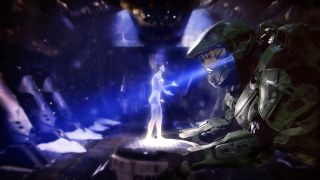 9. Chief & Cortana (Halo)
No fancy space suit is complete without a softly spoken satnav suffering from a bad case of verbal diarrhoea. In Cortana's defence, Halo's iconic blue companion is just a wee bit bonkers, having opted to ignore a mandatory expiration date intended to prevent just that. If Chief's long-time ally were a snack food, she'd be an 8-year-old packet of Rolos; tasty, soft-centered and quite liable to get you killed.
Together, she and the Chief make for an affectionate odd couple. John's a straight-laced military man from the future, Cortana's a 'rampant AI with identity issues'. Simply put, they level each other out. Imagine if you can an alternate cut of Blade Runner in which Harrison Ford's character decides to buddy up with Rutger Hauer's dying cyborg. United, they take to the stars and do battle with evil space crusaders. That's essentially the dynamic at work here. While the action often takes precedence, Cortana occasionally pops up with some twisted nugget of truth, or an existential musing that paints her 'flesh and blood' buddy as the more machine-like of the two. That's pretty deep maaaan.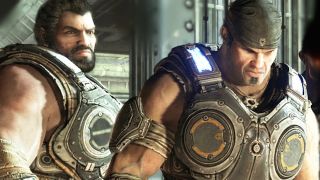 8. Marcus & Dom (Gears of War)
Alright, so maybe I've squeezed out every last pun in the bro department. Maybe I have gone to the 'bro well' once too often. Maybe I am no wait: 'Army of Broo'? Does that work? No, no I was right earlier, it's overshame really, these two grizzled grunts are about as macho as it gets. Marcus, grumbles, spits and swears, and Dom well Dom does the exact same thing.
Like most brotherly relationships, these two titanic warriors barely, if ever betray their emotions, that is unless you count white-hot burning rage. Deep down, these big, hulking brutes do love each other (and yes, that's in a purely platonic way, you potential trolls you, I see you lurking)... Of course, both men would just as soon take a chainsaw to the chops than actually admit all that. This is the stuff of Stallone and Schwarzenegger, Van Damme and--to a far lesser extent--Steven Seagal: pure 80s, 'arm-wrestling as a handshake' camaraderie. Break up this bro-down at your own peril.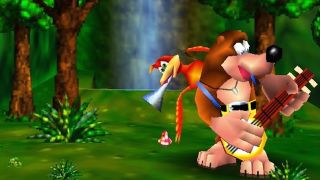 7. Banjo & Kazooie (Banjo Kazooie)
They say that opposites attract. They also say that you shouldn't play with matches or walk down strange alleys after dark. Whoever 'they' are, they're right, and I've got the flaming shank wounds to prove it When it comes to video games, folks don't get any more opposite than Rare's own Banjo & Kazooie. He's the nice but dim honey bear, she's a beaky old bird channelling a movie mobster's wife.
Unlike some duos, wherein both characters share a set of separate, if complementary attributes, i.e. 'she fights, while he jumps a little bit higher', B & K's particular quirks really do work to improve one another. Everyone is just a little bit mean to Kazooie, except that is for Banjo, who never has a bad word to say about his mouthy accomplice. Likewise, Kazooie's thirst for adventure is the only thing capable of tearing a bashful Banjo away from an utterly laidback lifestyle. Being supportive and nudging people into new things, that's pretty much the big one-two on top of the imaginary friendship charter. You're right, I probably should draw that thing up for real
6. Lee & Clementine (The Walking Dead)
Few things are as simultaneously heart-warming/ wrenching as this atypical twosome. Well, apart from heartburn, that chest-infesting knave! Lee Everett and Clementine 'surname still pending' meet up during the events of the Robert Kirkman zombie invasion. No, not an invasion of zombie Robert Kirkmans--that'd just be silly--though almost certainly lucrative. Anyhoo, both of these characters were specifically created for the Telltale adaptation of Kirkman's series. Lee is a convicted killer who never quite made it to prison, (thanks zombies) while Clem is a resourceful tween left on her lonesome in the wake of the plague.
While the game does offer a wide degree of choice, most decisions will invariably see Lee & Clem getting along like a ghoul on fire. Choose to play things any way but 'straight up mean' and you'll be rewarded with one of the more touching and ultimately tragic friendships in gaming history. A friendship made all the more meaningful by the fact that Lee has no zero compunction to help Clem. He risks everything, in a world bursting with monsters, zombified and otherwise, simply because it was the right thing to do. Let's go ahead and give this surrogate father/ daughter duo a hand, preferably one with a heartbeat.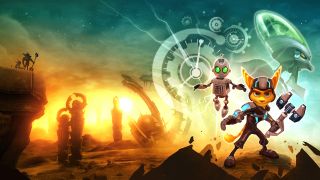 5. Ratchet & Clank (Ratchet & Clank)
The intrepid adventurer/last of his kind, and the snooty, mechanical butler who's left a life of combat behind. Now, where have I seen that one before? Ah yes, that's right. Ratchet & Clank are Batman and Alfred! I mean, just look at their silhouettes. The Caped Crusader's big pointing ears, Alfie's hairless chrome dome and five-inch torsoyes well it's not a perfect analogy, is it? Where Ratchet & Clank opt for an air of colourful whimsy, The Dark Knight Detective stands for the absolute polar opposite. Still, there's a certain level of similarity between the two.
Ratchet is brave and bold, with a burning desire to uncover the truth behind his people's disappearance. He's also a fine engineer, a great warrior and an altogether upstanding citizen. Clank, by contrast is a well-spoken advisor-type, who's reluctant to involve himself in any fighting but more than capable when push comes to shove. Like Batman & Alfred, R & C share a largely unspoken, nigh-unbreakable connection. Not to mention, they take 'watching each other's backs' to a whole new level.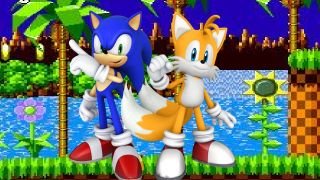 4. Sonic & Tails (Sonic the Hedgehog 2)
If the tale of the tortoise and the hare has taught us anything, it's this: stupendous speed is all fine and dandy, but it won't do you much good up against a slower-moving, more determined foe Who can fly. The turtle can fly right? Oook, well there goes nine-tenths of that analogy. Suffice to say, Sonic's brisk pace isn't without its drawbacks, issues that his bosom buddy Tails is uniquely placed to address.
Having trouble crossing that gorge? Why not allow 'big ginger' over there to take you up for a romantic, Superman 1-style outing among the clouds? Just friends? Alright, that'll work too Unlike the vast majority of Sonic's supporting cast, Tails truly warrants his place alongside the Blue Blur. Integrating into an already successful franchise is no mean feat--just ask Poochie the Dog--so it's a real credit to Sega's favourite double act that these two creatures gel so well. Plus, the inimitable orange fox is kind of, sorta immortal, which turns his many, many deaths into form of light relief. Talk about a team player.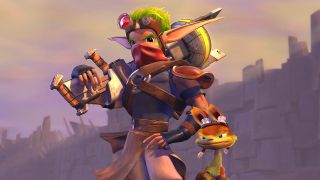 3. Jak & Daxter (Jak & Daxter)
Not every humorous duo has to adhere to the age-old 'straight man/ funny man' shtick, but it's a winning combo nonetheless. From silent simpleton to rage-spewing typhoon, Jak has always been more of the former, while his plucky partner in crime; the lovable, smart-alec Daxter continues to crack wise. While Jak does most of the fighting, Dax proves himself pretty handy in a pinch, squeezing into small spots and rescuing his blonde-haired bud from the cruel machinations of the Metal Heads. That's evil alien monster Metal Heads mind you, not the larynx-shattering, head banging kind. Moving on
It turns out that Jak owes his pal something of an informal life debt; having accidentally transformed the once-human Dax into the mouthy weasel creature we know and love today. So, it's a little bit like the Han Solo/Chewie situation, except of course Daxter isn't as likely to best you at a game of chess or rip out both of your arms and beat you with them. Simply put, Jak's determination to see his error undone is matched only by Dax's anguish at having failed to save 'J' any earlier, meaning both of these buds are 100% committed to one another. Awww.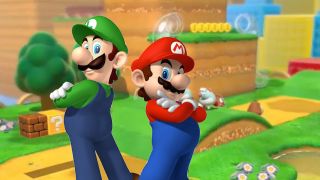 2. Mario & Luigi (Most Mario titles)
Who knew that two pint-sized plumbers from Italy, decked out in brightly coloured suspenders and Stalin-esque moustaches would prove so darn popular? I mean, by that token, Nintendo might as well have paired two Swedish carpenters, in plaid shirts and jean shorts with a goatee, or something. It really is a mystery. Mario's games may be great, but is that really enough to sell us on such an unusual look? Maybe that specific set of features is just gold dust in gaming form, or the holy grail of mascot design.
In any case the fact remains that Mario and Luigi ARE popular, and why not, they're a fun bunch of dudes with a massive set of interests. I mean, who else are you going to hang around with that enjoys everything from tennis, to golf, athletics, go-karting and even the occasional kick about? These fellas have more activities on the go than an overbearing holiday rep. And what's more, they actually appear to enjoy one another's company, a trait that likely comes in handy when facing off with the many minions of Bowser.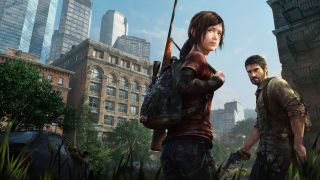 1. Ellie & Joel (The Last of Us)
It's a good thing that title isn't one hundred percent literal--yanno, 'the last of us', the very last person on earth--otherwise we might never have seen Joel and Ellie team up to take down a bunch of aggressive mushrooms. Yes, after a number of false starts and a fair few run-ins with those clicking Miracle-Grow mascots, Joel and Ellie finally see past their mutual pain and isolation to form one of the strongest bonds in gaming.
Most bros on this list (and that includes the ladies) will naturally fight tooth and nail for one another, but what really sets this intrepid pair apart is their near-obsessive level of reliance. With scant allies to call upon, both parties require each another in order to survive, a fact that pushes their hard-won friendship to even greater (and evermore desperate) heights. It's not for nothing that the pair's goon-slashing shenanigans see them eventually become something of an urban myth. Likewise, Joel's one-man army routine to rescue an unconscious Ellie quite possibly results in the extinction of humanity. Way to go Joel. Touching, if a little short-sighted.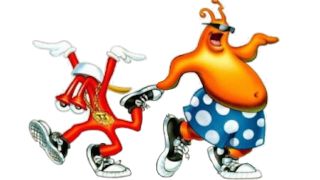 Honourable Mentions
Agro & Wander (Shadow of the Colossus) - Can a horse be your bro? Contrary to what certain sections of the Internet will tell you, they cannot. Agro came pretty close however, performing small wonders as Wander's steadfast steed.
Toejam & Earl (Toejam & Earl) - Gone but not forgotten, these early SEGA mascots came within a toe's width of inclusion.
Jade & Pey'j (Beyond Good & Evil) - Jade & Pey'j enjoy a fun repartee, but spend far too much time apart to be considered a truly top duo.
Snake & Otacon (Metal Gear Solid) - Otacon may be available at the touch of a button, but this pants-soiling scientist is really more of an off-screen advisor.
Nate & Sully (Uncharted) - Part father figure, part bar buddy, Victor Sullivan ought to be a shoe-in. Sadly, he doesn't appear often enough to make this list.
Ryu & Ken (Street Fighter) - We know they're bros, but the mainline Street Fighter series isn't all that crazy about co-op.
Link & Navi (Ocarina of Time)/ Issun & Amaterasu (Okami) - Occasionally helpful, though largely loud and annoying. Perhaps Link & Ammy should team up together instead.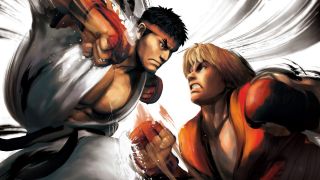 The terrible twos
You hated it, I know. I put everything in the wrong order and something massively obscure should've come in at number six, but I can't help that now. I'm only one man! I'M ONLY ONE MAN! *sobs maniacally in the foetal position*. If you have any suggestions for other top teams not covered by this list, let me know in the comments section below. Ciao.
Want more features? Of course you do, cheeky bugger. Here's one about Torture In Video Games: A Medieval Executioner Weighs In. Bit strong for you? Here's one where we ask What Assassin's Creed Character Are You?.