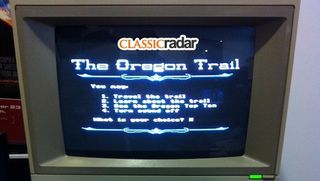 Learn as you play
Remember playing edutainment games in the computer lab at your elementary school? It was better than lunch, better than physical education, and more fun than recess. Apple IIs loaded with educational software disguised as entertainment: these are what defined our formative years.
We didnt realize it at the time, but it was these simple titles that made us into the gamers and lovers of new tech that we are today. Thats why were taking a time out to take a trip down memory lane to take closer look at the most memorable edutainment games of all time...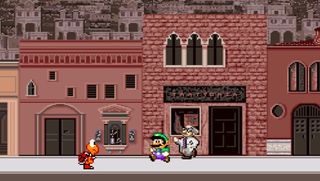 Mario is Missing!
Mario is Missing! is worth remembering as the first game to bring international kidnapping to an education platform. It was also the first Mario game that didnt let you actually play as Mario. Instead, it put you in control of Luigi. The other brother had always played second fiddle to his pudgier partner, so this was Luigis big chance to take charge in a quest to save Mario while learning about geography and famous landmarks.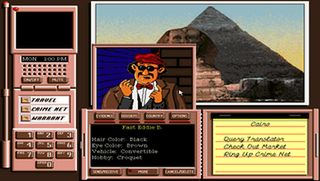 Where in the World is Carmen Sandiego?
Carmen Sandiego was infinitely likeable, taught us all exactly where Delaware actually was (even when we didnt care), and spawned some of the greatest game shows ever conceived. WitWiCS had you take on the role of a gumshoe, and charged you with tracking down a ring of international criminals under the name of V.I.L.E. The game made geography fun, and had you travelling from country to country, question locals for clues while learning interesting facts about the world.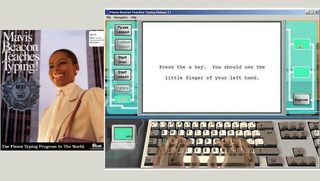 Mavis Beacon Teaches Typing
Mavis Beacon may look like she has a friendly smile, but dont get too attached. Shes actually just a marketing ploy. Mavis isnt real; shes what advertising folks call a logotype. Still, that doesnt mean we dont have our fair share of fond memories of her. After all, she introduced us to the fast-paced world of speed-typing, which was all the rage during the late eighties.
With our fingers poised above the home keys, we were ready to pounce on any key that needed a pounding, sending steady stream of correctly spelled copy to our computer monitors and it was all thanks to Mavis. With Mavis leading the way, typing didnt seem like a chore. Instead, it felt like preparation for a future where everyones true worth would be measured not by their deeds but by how many words per minute they could type with their left hand. Were still waiting for that to happen and when it does, well be ready.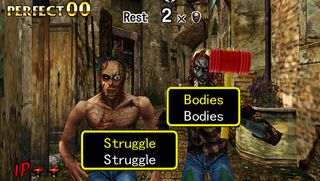 The Typing of the Dead
To be fair this came out on Dreamcast in 2000, but even though you dont have any classroom memories of The Typing of the Dead, the game brought the typing genre to its apex. You see, the one thing all previous typing games were missing up until this point was more zombies. In fact, the key ingredient missing from most things in life today seems to be more zombies.
The game was a spin-off of 1999s House of the Dead 2, a first-person rail-shooter published by Sega that consisted of gunning down the undead with a light gun. But Typing of the Dead threw out the gun in exchange for a keyboard, resulting in a typing tutor with both single and multiplayer modes that had players transcribing some of the best sentences known to gaming. Forget about repeatedly typing Dog, this game had randomly generated gems like Grandad vacation and Which hole? Yeah, typing is brilliant.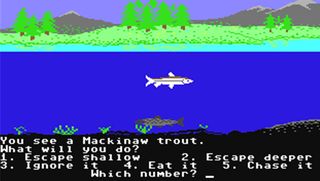 Odell Lake
No game has ever managed to properly portray the plight of a fish like Odell Lake. Through a combination of otters, fish, and RPG-styled random battles, Odell Lake reveals how much of a bastard nature can be. Its not even a fish-eat-fish world. Its more like a fish-eat-fish-then-die-slowly-of-poison-because-that-blueback-salmon-was-exposed-to-lab-radiation-at-some-point world.
Released in 1986 by the same organization that funded Oregon Trail, Odell Lake placed you in the role of a fish faced with the task of swimming through an Oregon lake, just trying to score a bite of plankton without succumbing to the crushing forces of the world working against it. It was meant to help you learn about various types of wildlife animals by tapping into your familiarity with turn-based combat. And guess what? It worked.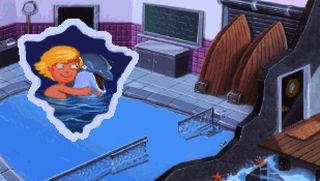 EcoQuest I and II
Sierras EcoQuest series was brilliant. The point-and-click adventure starred pre-teen do-gooder Adam, and found him single-handedly fighting against the evils of oil rigs and people who dont put their tin cans in the right bin. Throughout the games Adam meets a series of sickly, orphaned animals that send him on quests as part of EcoQuests not-so-subtle guilt-the-player strategy, convincing children of the nineties that every time they litter, a baby lemur will get melted into jet fuel. And yet somehow under its thick, suffocating blanket of tedious activism EcoQuest was also a legitimately fun game.
This was a title that tackled serious issues related to harvesting rainforests and polluting oceans. But it also had talking bats! More horrifying world truths should be revealed through talking animals. This is a truism that the games industry still seems to be struggling with.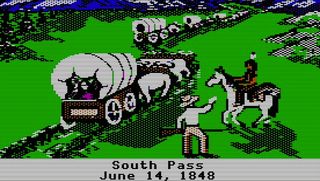 Oregon Trail
In 1971, teachers Don Rawitsch, Bill Heinemann, and Paul Dillenberger decided to combine their passion for education with the game-creating power of giant mainframe computers. The result was one of the most successful childrens series ever created, one of the greatest edutainment titles to make it into the grade school curriculum, and the only government-sanctioned software that taught kids how to morbidly plumb the heart of darkness as they made their way west.
The Oregon Trail is the historical account of being an American pioneer, and also the story of trying to get 500 pounds of jarred bison across the country before succumbing to necrotizing poison from eating the wrong kind of strawberry. For a childrens game, The Oregon Trail was mighty challenging.
Earning a perfect score was nigh impossible because death loomed over your shoulder at every turn. If your wagon wasnt sinking in the deep waters of a raging river, you were suffering from dysentery or in danger of starving to death. To this day, any mention of the state of Oregon immediately conjures images of dying at Chimney Rock with bits of Conestoga wheels lodged in our skull. So awesome.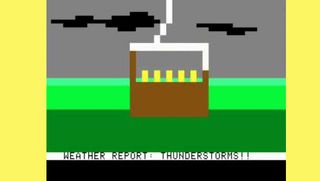 Lemonade Stand
With great lemons comes great responsibility. A lemon saved is a lemon earned. And of course, when life gives you lemons, you make lemonade. These are the truths that Lemonade Stand taught us. The game begins with lemons and a dream to become the number one producer of bitter sweet drinks that can be bought on the outskirts of cul-de-sacs.
As your foray into competitive world of drink stand entrepreneurialism, the game combines a Nike sweatshop work ethic with the great American pastime of selling cups of things outside of your house. And for a game developed in 1977, it allowed for a hell of a lot of min/maxing opportunities, letting you manage your stand around the clock while studying the outcome of weather changes on your sales. In fact, it met with enough success to be included with Apple II computers right through until the eighties.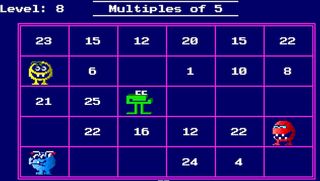 Number Munchers
Hi! Which of the above are a multiplier of 2? You can circle answers directly on to your screen in felt.
You didn't circle the answers at all, did you? Its probably because the limited math part of your brain is made of mush. Its gotten soft because you havent been sharpening your mathematical mind with edutainment titles like Number Munch. This was a classic that managed to grab hold of the leaky minds of 12-year-olds in the 1980s and got them interested in math by incorporating victory conditions and cartoon monster things called troggles, who look a bit like those fish they find with vestigial legs on their back from radiation exposure. Troggles would eat correct answers or shift the number-board around in places, limiting possible high-scores. To this day Troggles is a viable excuse for not filling out your taxes properly.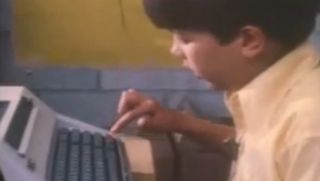 LOGO
Lets not forget about LOGO. It was a programming language designed to aid constructivist teaching. But most of us remember it as that game with the turtle robot that drew patterns on paper.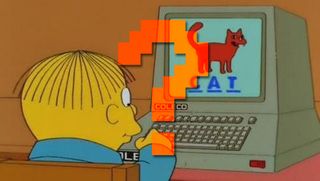 Feeling smarter?
We hope you learned something today, mainly that entertainment and education are best left separate. Do you have any other old-school schooling games you loved? Tell us in the comments!