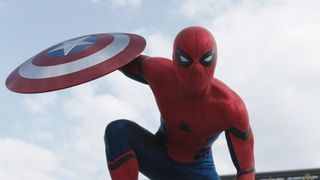 The webslinger returns
When Captain America: Civil War cleaned up in theaters across the globe earlier this year, one particular newcomer to the MCU stirred up as much excitement as the main throwdown itself. Yes, Black Panther's brilliant, but we're talking about the teenage Avenger - Spider-Man.
Sony and Marvel put aside their superhero squabbles (it's a whole licensing issue), joining forces to create a fresh new take on everyone's favorite webhead. Following his Civil War introduction he'll be swinging into his own solo movie, the first of a proposed new trilogy, giving fans a chance to see perhaps the most iconic Marvel character actually in the Marvel Cinematic Universe.
That film is called Spider-Man: Homecoming. Jon Watts is directing and Jon Francis Daley and Jonathan Goldstein are writing. But who's joining Spidey onscreen? Who might he come face to face with this time? Will we get another Mary-Jane Watson? Another Gwen Stacy? Or more of Topher Grace losing his marbles and reputation? Read on for the low-down on who Peter Parker will be rubbing shoulders with in his second reboot.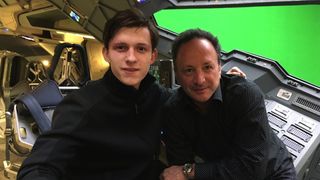 Tom Holland is Peter Parker/Spider-Man
You know this guy. Well, you should, there's been enough movies made about him. The version we'll see in Homecoming will be unlike any other, though, because this is the first time that an onscreen Peter Parker is in the hands of his creator, Marvel. Say ciao to Tobey Maguire and Andrew Garfield, and hello to your new Spider-Man, British actor Tom Holland.
Don't recognise him? He's delivered some great supporting turns in the likes of The Impossible and In The Heart Of The Sea, yet it's his spandexed superhero that stands to make him a household name. And, because Holland himself is still an actual teenager, this bodes well for a movie that will revolve around Spidey's high school years. Another bonus? By the time we meet him, he'll already have his powers and be an established crime fighter. No more "ARG! I've been bitten by a radioactive spi... hello, six pack!" scenes.
"It was very difficult to not obviously copy what Andrew and Tobey [Maguire] had done, Holland said on the Civil War red carpet. "I think our main difference is trying to make Peter feel like a kid." Peter Parker as an actual kid? BRING IT ON.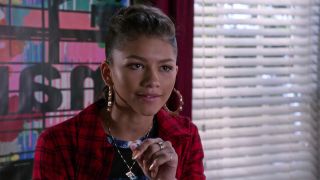 Zendaya is Mary Jane Watson
It was kept secret for long enough and initially Disney Channel star Zendaya was listed as playing mysterious character 'Michelle' but it's finally been confirmed that she's none other than Mary Jane Watson. Gwen Stacy was Peter Parker's first girlfriend in the comics but, as we all know, MJ has traditionally been his long term love interest. It's not been confirmed as to whether this will happen in Homecoming but we're thinking there'll be some flirtation. Back when she was still under the name Michelle, Variety reported that she would "play a bigger part in future instalments" so if they aren't a couple this time around, it'll probably go that way in the sequels.
There has predictably been a backlash from a small subset of Spider-Man fans regarding Zendaya taking on the role of the previously depicted as white Mary Jane. Thankfully even Spider-Man creator Stan Lee is fully behind common sense. "If she is as good an actress as I hear she is, I think it'll be absolutely wonderful," Lee told the Toronto Sun. "In the Daredevil movie, the Kingpin – who had been white in the comics – he was a black man playing the role, and he played it beautifully. The colour of their skin doesn't matter, their religion doesn't matter. All that matters is that this the right person for the role." Hear hear.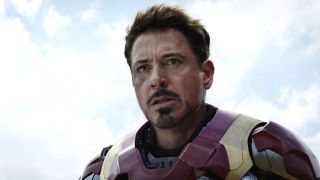 Robert Downey Jr. is Tony Stark/Iron Man
Tony Stark recruits Spider-Man into the fight during the events of Captain America: Civil War. Because of Stark's interest in the young lad, we expected him to be one of the MCU characters making the leap to Spidey's solo movie. And we were right. Robert Downey Jr. is reprising his role, and with Peter taking delivery of that care package of Stark tech at the end of Civil War, expect him to continue his mentor role in Homecoming.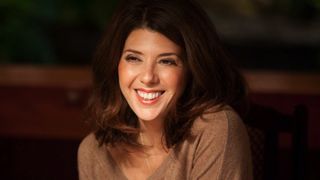 Marisa Tomei is Aunt May
Although Homecoming won't be another origin story - hurray! - that doesn't mean the slate is being wiped clean. One defining part of Peter Parker's story is his family. Uncle Ben is unlikely to appear, except in flashback, as he's very probably already dead by the time of Civil War - given that he doesn't appear in Peter's home, and you know, Peter is already Spider-Man. But Marisa Tomei is already doing a great job as Peter's maternal guardian, Aunt May.
She's the youngest actress to play the role - Sally Field was 66 for Marc Webb's films, and Rosemary Harris was 75 on Sam Raimi's trilogy - but it seems odd, considering Spidey being ten years younger as well, that people should be outraged by it. Anyway, at 52, Tomei's got skills. She's done a range of different genres, but is perhaps best known for comedies. She won an Oscar as Joe Pesci's mechanic girlfriend Mona Lisa Vito in My Cousin Vinny. Maybe she'll get to give Peter's Spidey-suit a tune-up.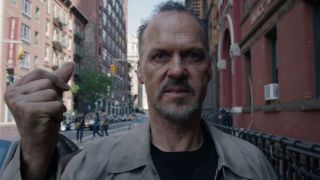 Michael Keaton is The Vulture
Returning to legitimate, played-straight superhero films for the first time in 24 years - Birdman's meta-discussion of the nature of cape-based fame doesn't count - Michael Keaton is swapping sides in multiple ways, first switching from DC to Marvel, and then transitioning from hero to villain. Although his role isn't 100% confirmed, it's heavily, heavily tipped that he'll be playing The Vulture, otherwise known as Adrian Toomes.
A brilliant electronic engineer, Toomes was eventually screwed over by his embezzling business partner and embarked on a life of crime using a strength-enhancing wing-suit. It's a fitting choice of villain for Spidey's first, standalone MCU appearance, given that The Vulture was one of the first super-villains Spider-Man ever faced, appearing in the second issue of The Amazing Spider-Man in May 1968.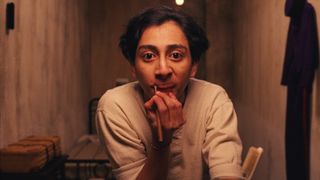 Tony Revolori is Flash
It seems like The Grand Budapest Hotel's bellhop is turning nasty. Not Doc Ock nasty, mind, but high school nasty. Just announced at San Diego Comic Con, Revolori will be playing Flash, almost definitely a version of Flash Thompson, high school bully and Peter's long-standing schoolyard foe. With Spider-Man: Homecoming putting a heavy emphasis on Peter's school life this time around, expect Flash to be the main, 'normal life' challenge, to parallel Keaton's Vulture on the super-powered side of things.
Its also worth noting that a few of the film's announced kid roles parallel the schoolbound set-up of the Spider-Man Loves Mary-Jane comics. If the movie is following through in that direction, don't be surprised if Flash is dating the character on the next page.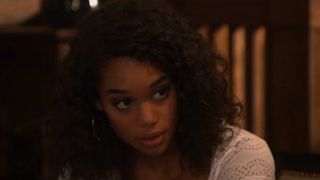 Laura Harrier is Liz
Very probably Liz Allan, a close friend of Mary-Jane Watson, and the on-off girlfriend of Flash Thompson. We've heard that hers is a "significant role", so don't go expecting her to be portrayed as a simple, background appendage of better-known characters. The SDCC footage showed that Peter Parker had a huge crush on Liz, something which doesn't seem to be reciprocated.
Another interesting point to note: In the Ultimate Marvel universe, Liz is a mutant-fearing super-phobe, which later turns out to be the result of her fear over her own, latent powers. It would be really interesting if her 'significance' related to her being set up as a hero in her own right, later down the line.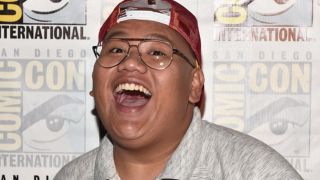 Jacob Batalon is Ned
This will be Ned Leeds, then. Originally a Daily Bugle journalist and love-rival for Peter, the Spider-Man Loves Mary-Jane version of the character is a high school senior who briefly dated MJ , before breaking up with her in favour of his old girlfriend, Betty Brand. No word on whether any of this plotline will feature in Homecoming - though SMLMJ does seem a rather notable influence on the kids' casting.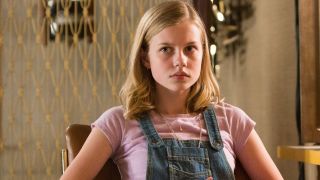 Angourie Rice is an unknown character (but possibly Gwen?)
And rounding things out (for now), is Angourie Rice. The Australian actress recently broke out with a leading role in Shane Black's action-comedy The Nice Guys, where she starred as Ryan Gosling's daughter. At 15, she's almost definitely playing another of the high school crew, and she'd definitely be a good fit for a young Gwen (Peter didn't meet her or even MJ until college in the comics, but that's never stopped the films from using them). Though it would be surprising if such a - presumably - major character was cast this late. But then again, given all the secrecy surrounding Spider-Man: Homecoming's cast and story, who knows how long ago the deal was done?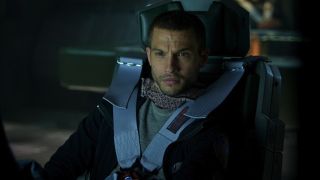 Logan Marshall-Green is an unnamed villain, but probably not The Tinkerer
Strongly tipped to be a secondary villain, Prometheus' Logan Marshall-Green's exact role is unknown. He was once rumoured to be playing The Tinkerer, another engineering master, famed for his ability to build sophisticated tech out of any spare parts that may be lying around. We now know that that's probably not true, as there's a much stronger, almost definitely locked-in option for that character by way of a new piece of casting information. More on that on the next slide. So who is Marshall-Green likely to play?
Frankly, we don't know. But a good bet might be The Vulture's dodgy business bro. After all, Keaton's character needs some reason to go villain and team up with The Tinkerer. Maybe Marshall-Green will be more of an instigating bad guy than a major antagonist throughout the film.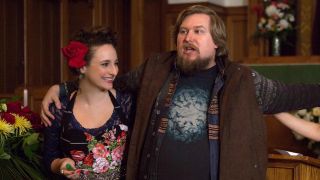 Michael Chernus is probably The Tinkerer
According to Deadline, Orange is the New Black's Michael Chernus has signed on to play The Tinkerer. Additionally, HeroicHollywood claims to have the details on the character's back-story.
The theory is that The Tinkerer - real name Phineas Mason - is an ex-Stark Industries employee, fired by Tony himself, who starts to help The Vulture to build his wing-suit in order to prove his engineering worth to his previous boss. Good move, guy. You know that he's Iron Man, right? ie. The guy who did the moral opposite of all of that? Anyway, if that should prove to be true, then it'll be a very nice way of cementing The Tinkerer into the existing MCU, further locking Spidey's corner of New York into the wider world at large. As, in fact, would be the rumoured plot-point that The Vulture's wing-suit will be built out of repurposed Chitauri tech from the attack on New York in the first Avengers film.
So, Peter - a genius science boffin himself, although this side of him has rarely been explored on film - aided by Tony, vs. The Vulture, aided by The Tinkerer. An engineering geek, tag-team face-off for the fate of whatever is under threat, with some very nice character parallels on both sides. Smart work, Marvel.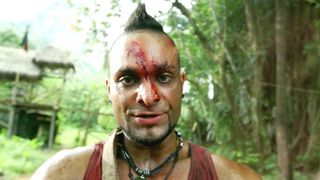 Michael Mando is ?
You might not recognise Michael Mando from film, but in games he's rather a big deal, having - brilliantly - played charismatic psychopath Vass in 2012's Far Cry 3. That said, Mando does have a rather extensive list of TV credits, most notably playing Vic in Orphan Black and Nacho in Better Call Saul. Most importantly though, Mando is a Bloody Good Actor, really versatile and immensely likable whatever point on the moral spectrum his current character occupies. Will he be a hero, a villain, or something in between? With Mando, anything is plausible. We're just looking forward to seeing him again.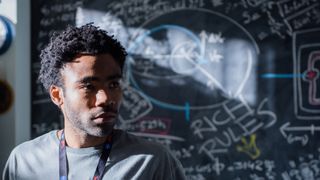 Donald Glover is probably not Miles Morales
For a long time, Community's Donald Glover was the first choice for Spider-Man himself, assuming that anyone got around to adapting the Miles Morales, Ultimate version of the character - now residing in the mainstream Marvel Comics universe after the destruction of his original world. Sadly, with Peter front and centre, it seems that's not to be, unless Marvel is making some serious plans for the future and intending to retcon some major details of Morales' story.
Miles, you see, became Spider-Man after Parker's death, and is still a teenager. In Spider-Man: Homecoming, Peter is very much a kid himself. And real-life Donald Glover is 32. But then, Morales' was half-based on Glover when he was first created... Stop playing with us like this, Marvel. It's entirely unfair.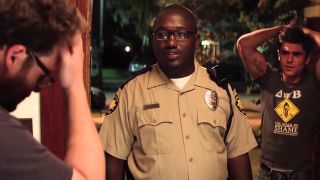 Hannibal Buress is a gym teacher
Spider-Man: Homecoming has a hell of a large cast and its taken its time revealing who's who but award-winning stand-up and writer Hannibal Buress is indeed in the film and has finally confirmed who he's playing. Talking to The Breakfast Club radio show Buress explained "In Spider-Man, I play a gym teacher. I play one of the dumbass characters that don't realize he's Spider-Man. [He thinks] 'He's Peter Parker. Oh man, this guy's really athletic!" So that's one more person solved from this web of casting intrigue.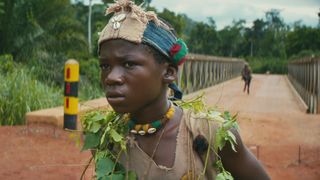 Abraham Attah is an unknown character, probably one of Peter's school friends
Straight off the back of widespread critical plaudits for his role as a child soldier in Beasts of No Nation, Ghanaian actor Abraham Attah is, at 15, one of the most notable of the younger actors appearing in Spider-Man: Homecoming. His role? Almost definitely one of the kids in Peter's school, and given Attah's talent and profile, probably a pretty significant one too. Dare we venture again, a certain Morales kid?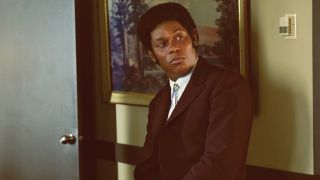 Bokeem Woodbine is ?
Rumoured to play a third villain - seriously, these guys had better be working together pretty closely or, well... Spider-Man 3, anybody? - Woodbine is a classically recognisable, 'that guy from that thing' actor, having appeared in a vast amount of TV and film work since 1997. Riddick, The X-Files, Black Dynamite, the Total Recall remake... Bokeem is in all of them and a hell of a lot more. Most recently you might recognise him for his award-winning role as Mike Milligan in Fargo's second season. And if you played Payday 2, you'll know him as The Elephant.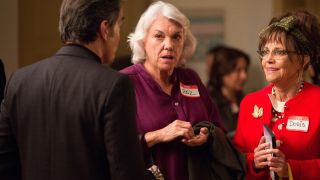 Tyne Daly is an unknown character, possibly a teacher
A serious veteran, with acting credits dating back to 1954, Tyne Daly is still best-known for her seven-year stint as Mary Beth Lacey in '80s cop drama Cagney & Lacey. As for her Spider-Man role? With Aunt May covered by Marisa Tomei, a good bet might be one of Peter's teachers. We know that high school is going to be a major factor in Spider-Man: Homecoming, so it would make sense if the teaching staff were being filled out with actors of real heft.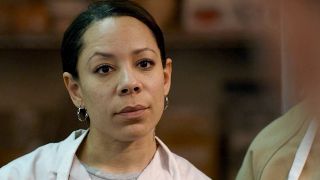 Selenis Leyva is ?
Another possible shout for one of young Parker's educators is Selenis Leyva. Best known for her ongoing role as Gloria Mendoza in Orange is the New Black, Leyva has a raft of film and TV credits from the last couple of decades - including having played about a million different people across several different flavours of Law and Order. She does 'stern-faced hardass' well, so don't be surprised if she's one of the major figures of adult authority in Peter's life, contrasting against the freedom he has as Spider-Man.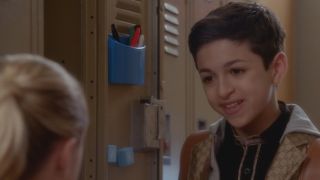 JJ Totah is ?
Another probable school friend for Peter, Totah got his big break in the last season of Glee. Less singing and dancing around the corridors this time though, please. For the love of God, much less of that.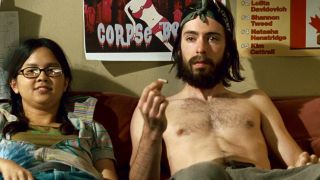 Martin Starr is ?
Interesting point about Martin Starr: We've seen him in the MCU before, in a brief cameo in The Incredible Hulk. There, he was simply known as 'Computer nerd', but interestingly, the film's later novelisation replaced his character with Amadeus Cho, a known factor - and hero - in the comics universe.
Cho is one of the ten most intelligent people in the world (his exact position is debated by other Marvel boffins such as Reed Richards and Bruce Banner). Friends with the Hulk after being saved by him early on, Cho is also now able to manually Hulk out himself by way of a special device in his arm. So, is Starr's casting in Homecoming just a coincidental re-use of an actor, or are we seeing the proper introduction of another canon character as the MCU evolves and progresses?
The latter is technically possible, but Cho's Korean-American ethnicity would be a strong argument against. As would the appearance of Helen Cho, a Korean scientist with the same name as Amadeus' mother, in Avengers: Age of Ultron. But hey, at the very least maybe we're looking at the thrilling origin story of Computer Nerd, as he evolves past his humble beginnings to become the mighty hero, Computer Nerd With An Actual Name.