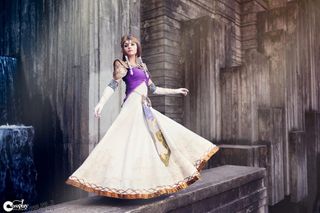 Pretty and pleasant
Few cosplayers could so perfectly capture the bubbly spirit of League of Legends Demacian sorceress Lux, then turn around and nail the serene regality of Princess Zelda. But Regina D, also known as RikkuGrape, makes it happen, with an upbeat attitude that matches the host of characters she portrays.
To find out more about this seamstress-slash-cosplayer and her first-rate craft, we asked Regina to tell us a little bit about herself. We think youll find that theres a cheerful genuineness behind her adorable smile
Photo credit: silenceral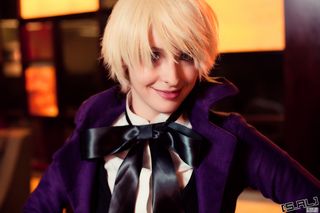 GamesRadar: Why did you start cosplaying? What was your first costume?
Regina D: The very first time I cosplayed, I think I must have been 12 or 13? I was in middle school, and I cosplayed to my friends birthday party which was costume-themed. I was Edward Elric.
Photo credit: silenceral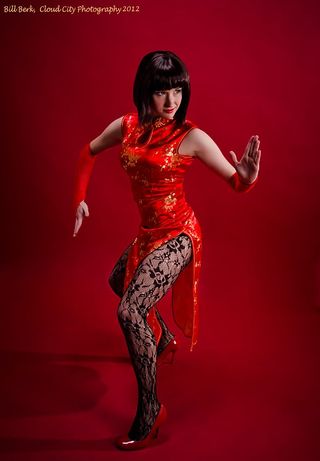 GR: What does cosplaying mean to you?
RD: Cosplaying is fun for me. I don't really take it "seriously," you know? For me, cosplay is not a competition. I'm a really creative person, and I use cosplay as a way to expend all my creative energy. And what a plus that I love it too! I love to portray my favorite characters, and to create so cosplay is the perfect hobby for me!
Photo credit: Cloud City Photography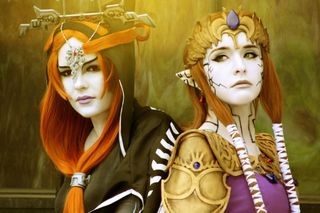 GR: How much of a time-investment is this? What do you like to do outside of cosplaying?
RD: It depends on the time of year. Ive only been seriously cosplaying since last March. Usually, I make one costume per year and wear it to all of the conventions I attend. But, since last March, I've made at least four costumes! It's crazy! But I love it. It certainly is a commitment, though, and I try to work a little bit a time so I don't have to spend days and days working. I think more than a time commitment, it's a space commitment! I find myself taking over many rooms of the house whenever Im making something. >w


Photo credit: angiechuu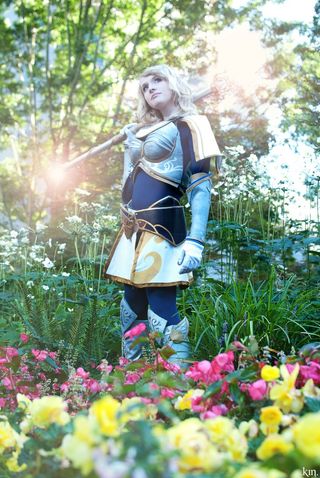 GR: What's the strangest thing (material, prop, etc) you've used to complete a costume?
RD: Oh man. Ive used lots of things for the sake of cosplay! I think the strangest thing I have ever used is probably the end of a martini cup. It was some weird martini-style cup I picked up from the dollar store, and instead of having the typical triangle shape, it was like a half-circle on a stick. It ended up being perfect for molding the shape of my breastplate for Lux!
Photo credit: smokypixel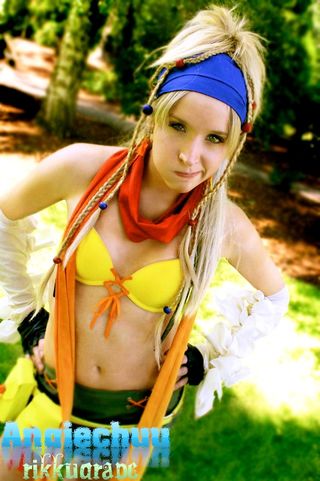 GR: How much do you worry, if at all, about getting the look exactly right, down to the last detail?
RD: I worry a bit. I do think that accuracy is an important part of cosplay, but I also think theres room for interpretation. I'm more concerned about getting the attitude, or aura, of the character down, rather than getting every seam or every nit-picky detail right.
Photo credit: angiechuu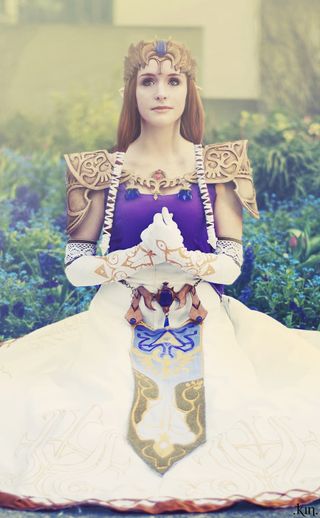 GR: Whats your favorite video game?
RD: The Legend of Zelda series, of course! I'm a sucker for that series.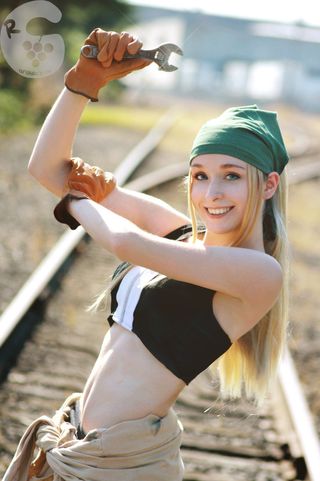 GR: How you do choose which characters to cosplay?
RD: I pick the characters I like, honestly. That's just it!
Photo credit: angiechuu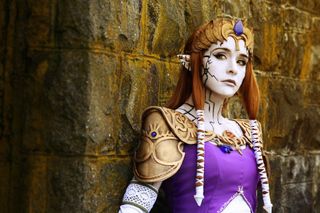 GR: Whats your favorite costume among the ones youve worn and/or made?
RD: So far, I think my Twilight Princess: Zelda costume is one of, if not, my favorite. It was my first serious cosplay. It was a huge stretch in detail and it really tested my abilities than all the costumes I had made before. For me, it was the costume that showed me I could really make some cool things, even if they seem daunting to me. Not only that, but Zelda is one of my favorite princesses as well. When I was little, I wanted to go to sleep and wake up in Hyrule. When I realized that wasn't possible, I decided someday I was going to cosplay Zelda. And this costume just has a special meaning for me, I guess. I love wearing it. Or maybe I just love being a Princess? Either way, I do love it!
Photo credit: angiechuu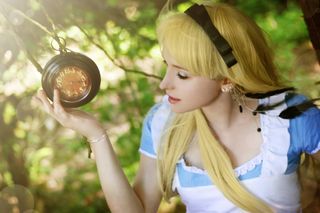 GR: What tips do you have for entry-level cosplayers?
RD: My biggest tip that I give people is to pick your favorite, and remember that everyone starts somewhere. All cosplay is good. As long as youre having fun, go for it! All that being said, don't be afraid to make a cosplay that's a challenge, but know your limit--otherwise you could end up very disappointed. And, even if you don't make your own cosplay, you aren't any less of a cosplayer. Like I said, cosplayers come from all different places and have all different kinds of skills, so choose your favorite characters, have fun, and think outside of the box! :3
Photo credit: angiechuu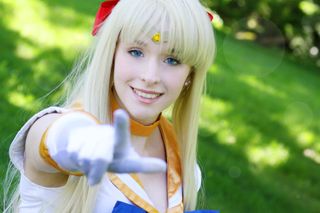 GR: What's the ultimate cosplay costume youve always wanted to make?
RD: I am always changing my mind! There are so many costumes I would love to make. Right now, I really want to cosplay as Samus Aran.
Photo credit: angiechuu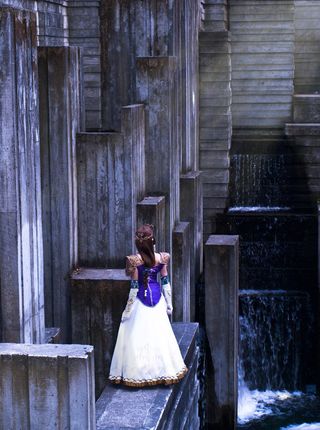 GR: What's your favorite movie?
RD: Lord of the Rings!
Photo credit: Jenny Harris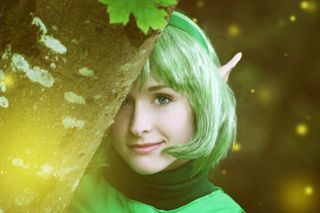 GR: Thanks for your time! Anything else youd like to add?
RD: Thanks so much for your interest, and for the interview! It's really an honor :)
Photo credit: angiechuu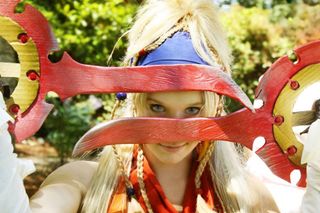 Picture perfect
To see more of Reginas righteous cosplay, you should definitely check out her Deviantart page, Facebook page, Tumblr page, and even her Etsy page where she sells homemade cosplay items and gifts. Because, after all, tis the season to give your Zelda-loving pals a Lon Lon milk bottle for the holidays. Weve included more of our favorite shots of Reginas delightful video game and anime cosplaying, rife with her winning smile.
For more amazing cosplays, check out the Monika Lee Cosplay Spotlight and the Rainer Tachibana Cosplay Spotlight.
Photo credit: angiechuu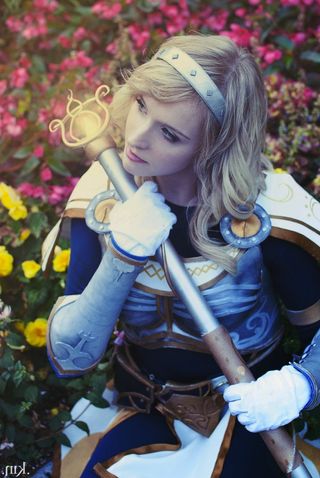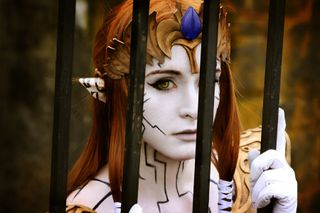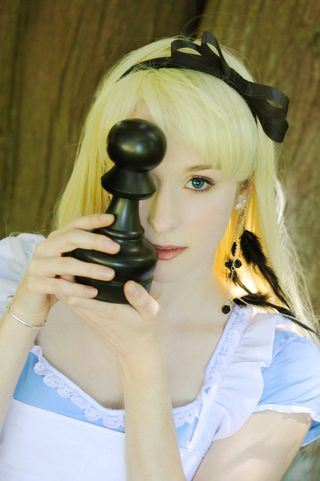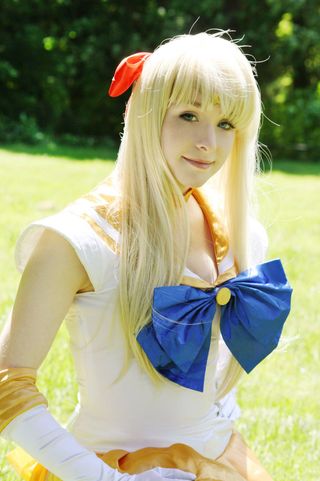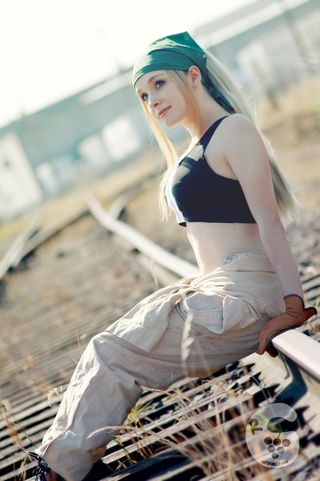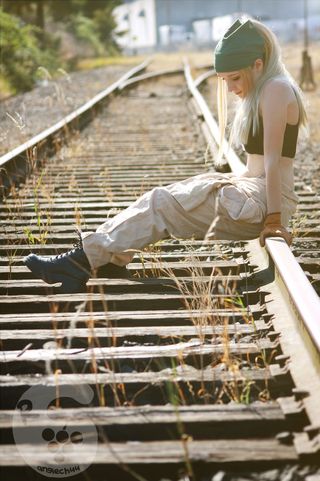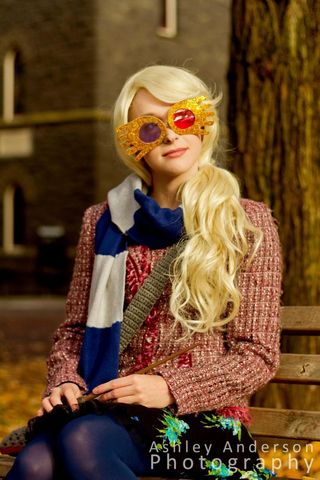 Photo credit: Ashley Anderson Photography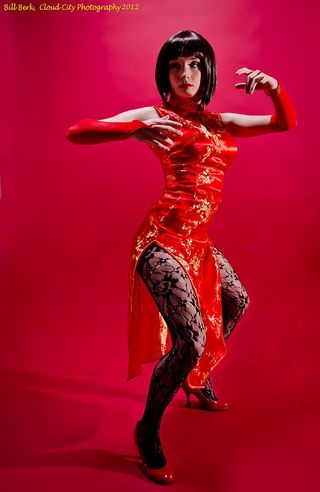 Photo credit: Cloud City Photography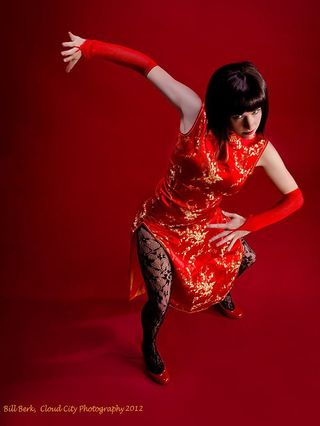 Photo credit: Cloud City Photography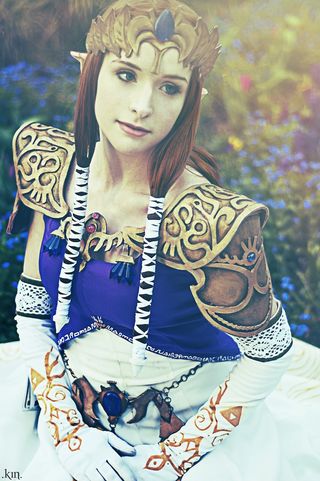 Photo credit: Kindra Nikole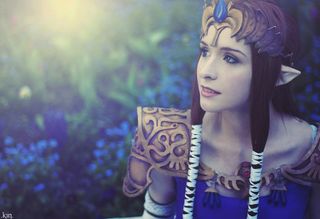 Photo credit: Kindra Nikole