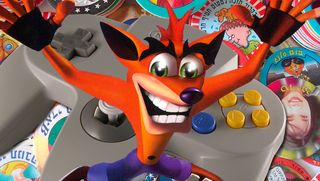 Back in my day
Its annoying to feel like the old man at GamesRadar when Im only 31, but the situation pops up when Im surrounded by all the other relative youngsters that work here. One such generational divide popped up recently when I compiled the Top 7 unspoken rules of gaming. I wanted to add entries about screen-looking or LAN parties to that feature, but realized that many of the things I remember doing as a teen have been made virtually extinct by the forward march of technology. Again I felt like a man out of time.
I wouldn't ditch the many conveniences of modern gaming, but (like your typical aged person) I dont think the gamers of today properly appreciate how different gaming is now compared to the 1990s. Thats why I collected this list of annoyances that only someone who played games 20 years ago could truly understand. Hopefully my fellow gaming elders can commiserate over these while you youngsters can get some perspective on just how good you've got it.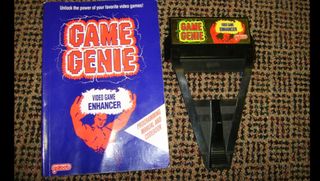 Losing the Game Genie booklet
Thanks to the power of nostalgia, many retro gamers forget how stupid difficult some titles were, but back then tools like the Game Genie could deal with any unfair difficulty. By strapping the accessory on to a cart, you could input Game Genie codes that gave you unlimited lives or invincibility. However, if you misplaced your code book, you were screwed, cursed to never see the ending of Earthworm Jim. And even if you were a tidy enough kid to not lose track of a flimsy Game Genie booklet, new games with new codes came out all the time, meaning you had to buy fresh editions of the book or search for those codes in game magazines. Its not like you were going to find cheat codes on some vague network of computers, right?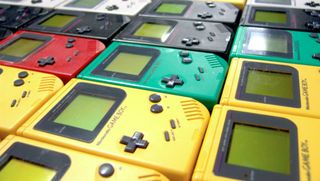 You owned (at least) three different Game Boys
The Game Boy was so popular in the 1990s that many gamers ended up with multiple versions of the system--and not everyone was happy about that. The grey brick model was six years old when it was first replaced by the colorful Play It Loud editions of 1995, and many picked up the vibrant new model. Just one year later, the Game Boy Pocket offered a slimmer body, better battery life, and a much improved screen, so numerous GB fans picked it up thinking that this had to be the last iteration of the aging system. What fools we were back then. 1998 introduced the Game Boy Color, finally ditching the GBs monochrome visuals and making it a must buy for anyone that had bought about three handhelds already. It was a pricey series of redesigns; good thing Nintendo never did this again with its portables, right?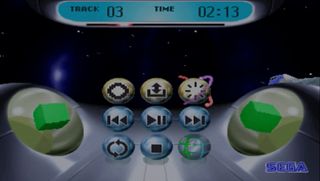 Your console was your only CD player
Compact Discs were the wave of the future in the mid-90s, but I cant be the only one who had trouble convincing my parents to buy me a dedicated CD player back then. My mom felt I had a perfectly fine set of cassettes, so I wouldnt get a CD player until prices really started dropping late in the decade. In the meantime, I had to make do with listening to Aerosmiths Get A Grip album through my PlayStation. Joe Perrys guitar riffs just didnt have the same heft when coming out of my TVs speakers, but it was better than not hearing Crazy at all.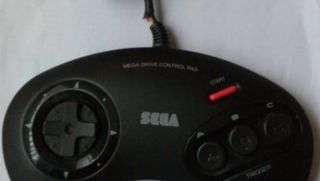 Frayed cords at the ends of controllers
When you think about it, expensive electronics like consoles and controllers are a big responsibility for a 10-year-old. Most kids cant even be trusted with washing the dishes correctly. The youth of the 90s played rough with their toys, and if theyre tugging on controllers while arguing about the proper way to perform a Fatality, they would occasionally yank the Genesis gamepad hard enough to loosen the cover to the cord, exposing the wires. The biggest risk with frayed and beaten wires wasnt that someone would get hurt by the exposed electronics. You were more concerned that the unpresentable controllers would look bad to your gaming friends. But good luck talking your folks into buying a new pad with intact cords; to most parents, an ugly controller that still works isnt worth throwing out. Just one more reason to love wireless inputs.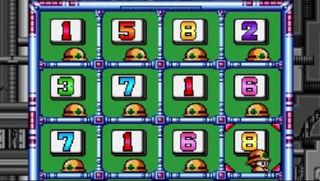 Memorizing passwords
This problem subsided by the 32-bit era, but there were still a number of games that used passwords at the start of the 1990s. It was a cheap substitute for adding battery-backed memory to a cartridge game, and many of these cryptic number and letter sequences were far too complicated for a kid to memorize (and most kids could barely keep track of the paper that they wrote the password on). I suppose thats what the Notes section at the back of manuals were for. On the plus side, if you bought a guide, the passwords became a somewhat complicated level select.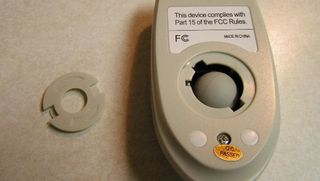 Dealing with a mechanical mouse
PC mice were amazing inventions that both simplified OS navigation and made killing demons in Doom childs play (though kids really shouldnt have been playing Doom). But optical mice have been around so long that its easy to forget the era of trackballs on mice, which gave gamers a tactile sense of movement during PC gaming. Those spheres were magnets for dust and lint, meaning you routinely needed to open up your mouse and clean off the rollers for maximum accuracy in the game you were playing. It was bad enough when it happened during a single player game, but you were really screwed if you noticed your old-school mouse needed cleaning during a LAN party match of Starcraft. Better hope you can pick off that lint before the next Zerg rush.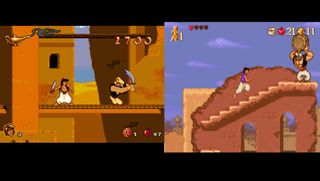 Dealing with very different versions of the same game
Kids today are still wasting time arguing about which console is best, but this annoying, cyclical argument was perfected in the 90s console wars. And it wasnt just Sonic vs. Mario that got discussed, but which system had the best version of third party games. Thanks to fairly different hardware, releases like Aladdin, Street Fighter, and Sunset Riders had fairly dissimilar SNES and Genesis ports, and it always sucked to find out the better version came out on the system you didnt own. Things got even more complicated in the PlayStation/N64/Saturn years when ports of Tomb Raider and Resident Evil varied wildly in terms of sound, textures, and load times. It took a lot of research to find out which version was superior, often by parsing out conflicting information on message boards at the dawn of the internet age.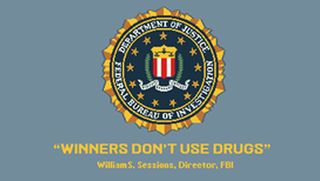 Sitting through drug PSAs before playing arcade games
You just want to head to the local arcade to unwind after a long day of school, but before you can dive into the Teenage Mutant Ninja Turtles battle against Shredder, you must first learn about the ills of controlled substances. Yes, many arcade cabinets in the 90s came equipped with a message from FBI Director William S. Sessions, Winners Dont Do Drugs. This government officials proselytizing wasted valuable leisure time, but ultimately it was a small price to pay for successfully eradicating drug use among the nations youth for the decade.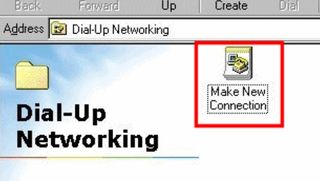 Finding ways to play online using the family phone line
Your parents may have adapted to you sharing the living room TV when you marathoned Ocarina of Time, but taking over the family phone line to play Quake over the internet was a step too far for most parents. To hear that sweet sound of dial-up initiating, you sometimes had to carefully negotiate time with family members to even play a janky round of deathmatch over your 33k modem. For many, the home phone line was the only way to get a PC online, and engaging it for gaming meant the phone wasnt open in case of emergencies. You think people just walked around with a phone in their pocket at all times? You were lucky if you had a private land line phone in your room, and even then anyone could pick up and listen in.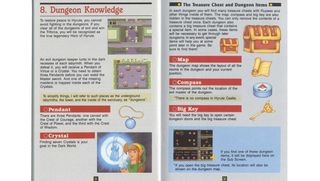 Losing your copy of the manual and not knowing how to do something
Most modern games begin with about an hour of tutorials before the action really gets started. Thats a bit too guided for some, especially when compared to old games that expected you to seriously study the manual before playing. Those booklets removed the fluff when starting a campaign, but woe be to those that misplaced the manual. You better memorize how to unequip items or unlock bombs early, because you wont have that information after your little brother misplaces the written instructions. This lack of a manual was also the pain you simply accepted when renting a game, because Nintendo actually sued rental stores to prevent them from including the official booklets.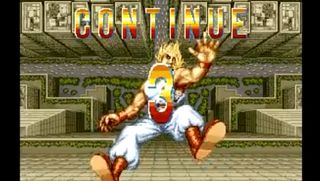 Running out of money during the final level of an arcade game
As much as I loved arcade brawlers back in the day, they didnt love me back. Games like Double Dragon, TMNT, and Gauntlet were all designed to steal your quarters through unfair gameplay and cheap boss battles. You could tough it out to the end if you had enough money--but you had to budget properly to avoid coming up short near the end. If you ran out at the final boss, youd helplessly search your pockets for any missing cash as the Game Over counter slowly ticked down, crushing your soul with each second. The only thing worse was running off to get more change, only to return to see someone stole your spot and beat the game while you were away.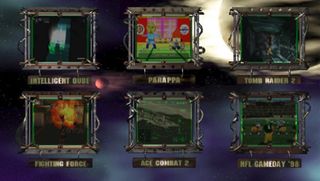 Demos were limited to discs
Using the power of the Internet to sample a game before you buy it was an impossible luxury in the days of dial-up modems. Back then, the web could barely share a 480 x 200 JPEG, so you had to either trust what you read in magazines, or seek out whatever demos Sony would put on discs for the public. Some demos came with magazines in the US and UK, others were packed in with your PlayStation system or high profile releases, and a few you simply had to buy at the store. Then again, when compared to the price of Metal Gear Solid 5: Ground Zeroes, maybe $5 for the first Parappa stage wasnt that bad after all.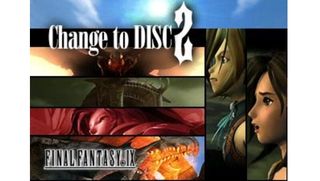 Missing one disc from a set of four
Cartridges had the edge with load times, but CD games had them beat in the storage wars. If you wanted higher quality music and cutscenes, a compact disc could hold it all, though it sometimes took more than one disc to contain a massive game. That meant some games--particularly RPGs--came with the responsibility of protecting as many as five different discs. Titles spread across multiple CDs increased your odds of breaking or scratching your precious game exponentially. Misplace or damage just one of them, and youll be buying Final Fantasy 9 all over again--Squaresoft didnt sell disc 3 separately.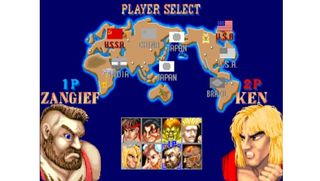 Getting kicked off of a fighting game by someone better
Youre safe to enjoy multiplayer games in your homes now, but when arcades were viable, you had to actually deal with other human beings to get in a few rounds of Street Fighter 2. One of the worst drawbacks to this occurred when a new challenger quartered-up. When you were moments away from beating Bison with Chun-Li, this strange challenger kicks your butt in front of whatever spectators are around. After losing two quick rounds, youre left with the choice of a hopeless rematch or slinking away in defeat, holding back tears and knowing you may never see Chun-Lis ending. Your online defeats are pretty private by comparison.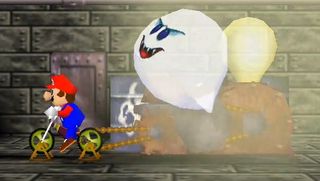 Mario Party ruining controllers (and hands)
Mario Party ultimately transformed from charming multiplayer game to over-annualized monstrosity, but the constant releases did have the bonus effect of ditching some of the early, painful minigames. Just the sight of the bicycling challenge up top will no doubt cause phantom pains in the palms of many N64 owners. However, your palms would eventually heal, while your analogue stick would be permanently scarred by the abusive circular motion Mario Party demanded. It isnt surprising that some conspiracy theorists believed Nintendo created the franchise to increase sales of replacement controllers.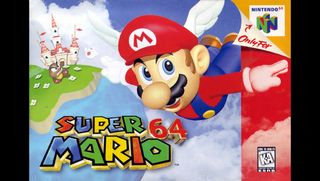 Nintendo game boxes were so flimsy
Sony and Sega used the sturdy cases needed to protect the delicate CDs that held their content, while Nintendo stuck with rough and ready cartridges for all its 1990s systems. On the plus side it was much harder to scratch a copy of GoldenEye, but it also meant that the cardboard boxes SNES/N64/Game Boy games came in were treated us disposable from Nintendo. You had to be a very careful collector to keep you manual and box mint, something younger family members didnt always respect when handling your copy of Tetris Attack.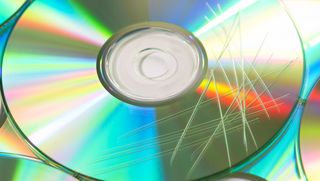 Scratching a CD is bad?
Transitioning from cartridges to compact discs wasnt easy. You could pour heap-tons of abuse on your copy of Duck Hunt with no worries, so many simply applied the same lack of care to their first copy of Ridge Racer. Turns out using your PlayStation and Saturn discs for coasters isnt such a good idea if you ever want to play them again. Hopefully you learned your lesson the first time or youd have to invest in an unreliable disc-repair kit of some kind.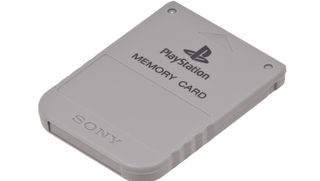 Learning the hard way about save data
Heres a true life horror story: My little brother starts SaGa Frontier on PSOne, but doesnt have enough space on his only Memory Card to make a save file. The storage is filled up with massive amounts of data from games like Final Fantasy 7 and Resident Evil. The game suggests formatting the card to make room, and my brother--being unfamiliar with the term--went along with it and lost everything... all to play SaGa freaking Frontier. These are the hard lessons you had to learn in the brave new world of save data.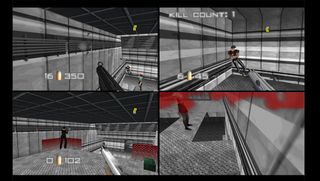 You had to make sure your friends didnt screen-look
When an N64 was all you had for multiplayer FPS fun in the 1990s, you had to share your view of the action with your less-than-honorable competitors. Everyones trying to enjoy a nice round of Deathmatch in the Temple map, and one player is doing good--too good. They must be screen-looking--aka, checking an opponent's corner of the four-player split-screen battle. How do you know? Because youd do the same thing to them. Dont go thinking that everyone lost their manners when shooters went online; you couldnt trust anyone to not screen-look--least of all yourself.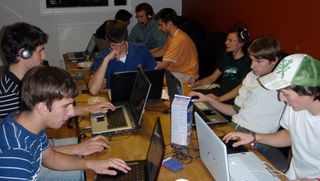 LAN parties took some planning
Aw, are you sad that the party system on Xbox One is a hunk of dog fudge? Then youre forgetting (or never even knew) what a pain in the ass hosting a LAN party could be. Finding space for everyone, getting approval from your parents, making sure your one friend didnt smoke weed in your living room--it was all a huge hassle, but worth it just to get in a couple rounds of Starcraft. If you were lucky you had a LAN center in your area, but only particularly cool parents would let you play in one of those sleazy strip malls till 2 a.m.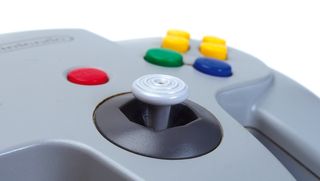 Resetting analog controllers
Analog controllers brought a whole new dimension of movement to gaming in the mid-90s, but they also brought a whole new set of problems. If you were used to carelessly laying down your controller on the floor when you were done, Mario might be walking in the wrong direction when you turned the game back on. Unplugging and reinserting the controller port usually fixed things pretty easily, unless you played Mario Party or similarly destructive titles that could ruin an analog stick. At that point it was too loose to ever reset properly, so you either had to scrimp and save for a new controller, or simply deal with it until (hopefully) you got a new one as a present.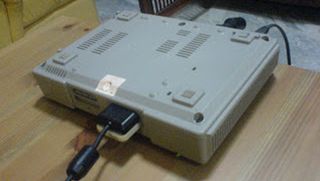 Turning a PlayStation upside down to make it work
Sonys original PlayStation was a technological marvel, what with all its polygons and the ability to play my Ace of Base CDs. On the down side, the insides of the original model had the constitution of a dandelion, as most PSOne owners will recall their systems sometimes failing to work in the standard position. Turning the system on its side or even completely upside down often did the trick, an unwelcome burden for enjoying a truly amazing console. Then again, maybe I shouldnt have paid my friends older brother to attempt to mod my PlayStation...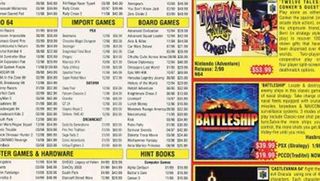 Ordering import games through magazine ads
Did you read in the latest issue of your favorite game magazine that Final Fantasy 5 is out in Japan and youll never play it without importing? Well, too bad for you that one of your few pre-Internet options were the mail order services in the back of said magazine. You were basically fumbling in the dark compared to todays impressive amount of retailer accountability. Back then you sent $90 to a P.O. Box and hoped with all your might that youd get a working Super Famicom cart within six months. And if you didnt, good luck getting a refund.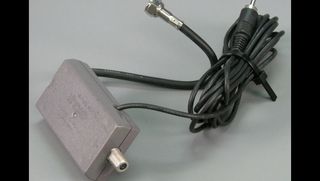 Dealing with a finicky RF adapter
Currently youd laugh in your friends face for daring to play a game in standard definition. But in the 1990s my familys TVs only had RF inputs, which stands for Radio Frequency but I came to believe it actually meant Really Fugly. The RCA outputs of consoles (or composite if they were extra fancy) had to then get uglified via the RF adapter to the TV, giving every game a grainier, more washed out look than intended. When I finally got a composite television at the end of the decade, its not hyperbolic to say switching over the output was just like a blind man being blessed with the gift of sight.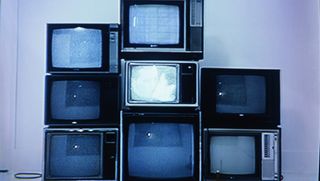 And that RF adapter was attached to a 13-inch TV
This is one of those dont know what youve got till its gone moments. Unless your family was fairly well off, most televisions you played games on were 20 big at the largest, and they were in standard def. You barely noticed because all the players were sitting about a foot away from the set, but now in the HD era of somewhat affordable widescreen sets, you wonder how folks managed. So much unneeded eye strain just to suss out where the next platform in Tomb Raider was.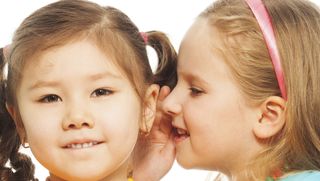 Rumors about games were hard to disprove
We all knew that one person in your peer group who told tales of unlocking a Knuckles in Sonic 3 or finding a Nude-ality in Mortal Kombat. In the present, you can pull out your iPhone and prove them to be a liar in about 13 seconds (depending on your data plan), but back then it was simply your word against his. And if you were gullible enough to believe that this guy had an uncle at Squaresoft who knew how to resurrect Aeris in Final Fantasy 7, youd waste an entire weekend following his phony guide, only to learn the hard way that he was full of crap.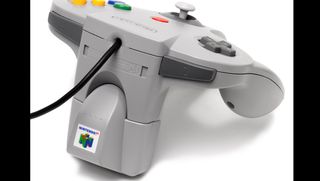 Making controllers shake cost extra
You should really appreciate that today force feedback on a gamepad is a right, not a privilege. Getting your controller to shake in the mid-90s didnt come with every controller; instead, it came as an add-on or late addition. N64s Rumble Pak could cost a good deal if you wanted one for all four controllers, while you just had to buy a brand-new controller for the DualShocks haptic sensation on the PlayStation. Sega didnt get into the act until the Dreamcasts Jump Pack at the end of the decade, which sadly was too little, too late for the system.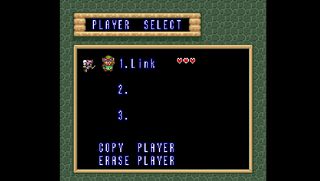 Losing a game save after returning a rental
Rental chains like Blockbuster Video were so central to a 90s gamers existence that its surprising how well we do without them now. And if you rented a title for SNES, N64, or Genesis, you had to live with the fact that your personal save file would be gone as soon as the cartridge went back to the store. The advent of memory cards and CDs alleviated this a little, but even at the decades end I was still feeling the pain of losing my Jet Force Gemini clear to whoever rented it next. On the plus side, you did occasionally benefit from renting a game that already had everything unlocked by the previous renter.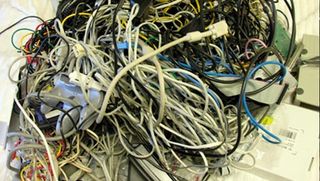 WIRES
Wires, wires, wires! The length of cable required to play a game could get ridiculous, especially if you frequently played games with two or more people or across multiple systems. Your controllers could create a massive spider web of wiring that would take hours to untangle once your parents finally forced you to clean up your room. Tripping over a controller cable could even lead to tragically knocking your system to the floor, doing irreparable damage in the process. Seriously, ditching all those wires via the standardization of wireless gamepads is a greater human accomplishment than mapping the human genome.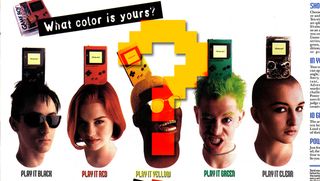 Share your pain