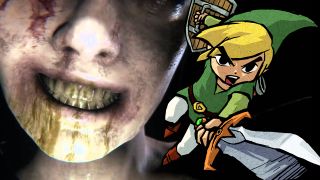 Mourn for those who missed out
If you're reading this, it may already be too late. As of April 29th, 2015, P.T. - the playable teaser for the now-cancelled Silent Hills, and an incredible horror game in its own right - will be gone from PSN, presumably forever. This tragic loss (especially for those who have never, and now may never, play it) exemplifies the most terrifying drawback of the digital distribution methods we've grown to love. When a downloadable game gets delisted, it effectively ceases to exist for anyone who doesn't already own it.
But P.T. isn't the only great game to be struck down by a delisting. PlayStation Network, Xbox Live Arcade, eShop, and Steam have all discarded their fair share of games, typically because of red tape like unrenewed licensing agreements. And while some of those exiled titles are no great loss, the following delistings may throw you into a state of deep despair upon realizing all the games you could have been enjoying if only you had acted sooner. If you bought these when they were available and still have 'em saved to a hard drive somewhere, thank your lucky stars. If you don't, then things are about to get very emotional.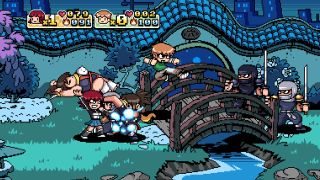 Scott Pilgrim vs. the World: The Game
Now nowhere to be found on: XBLA, PSN
I'll kick things off with the one I hate myself for missing the most. Scott Pilgrim is a comic-turned-film that's heavily inspired by retro gaming culture, and The Game channeled all that nostalgic energy into a four-player beat-'em-up with a sublime 16-bit style. The audio-visual department was every geek's dream, with an art team lead by the stupidly talented Paul Robertson and a delightfully blippy soundtrack from renowned chiptune band Anamanaguchi. I've realized too late that I'd quite like to take the fight to Ramona Flowers' seven evil exes, but it seems Ubisoft wasn't too keen on renewing this license at the end of 2014. That pretty much leaves 'moaning in powerless agony' as my only remaining option.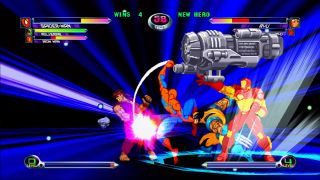 Anything related to Marvel vs. Capcom
Now nowhere to be found on: XBLA, PSN
A few years after comics giant Marvel was acquired by Disney, there was a sort of great purge for online storefront items related to its iconic superheroes. Notable losses include Deadpool and X-Men Origins: Wolverine, but the delistings that hit the hardest for fighting game fans were Marvel vs. Capcom Origins, Marvel vs. Capcom 2, and all the brilliant DLC for Ultimate Marvel vs. Capcom 3. The former two games (three, if you factor in that Marvel Super Heroes was bundled into Origins) still exist in increasingly rare disc form, but MvC3 characters Jill Valentine and Shuma-Gorath have completely faded into the aether of lost DLC, along with all the downloadable costumes that really packed in the fan-pleasing references. By choosing not to renew its fighting game licenses with Capcom, Disney took me for a ride, alright... a ride into utter sadness.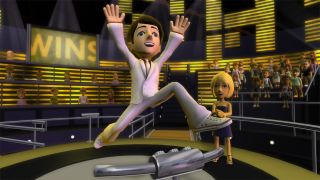 1 vs. 100
Now nowhere to be found on: XBLA
This was less of an actual downloadable game and more of a fun social experiment. Based on the game show of the same name, 1 vs. 100 is the ultimate in unfair odds, where a lone player (given the Neo-esque title of 'The One') must answer trivia questions correctly in the face of 100 people who desperately want to see The One get it wrong. The main attraction was the Live Show mode, complete with an on-air host (with their own Xbox Avatar) doing color commentary, as well as interviews with folks like Major Nelson and prizes that were worth actual money. After two 13-week 'seasons', Microsoft called it quits, and 1 vs. 100 became forever lost to time. For many gamers, it'll probably be the closest they'll ever come to taking part in a bona fide game show. But hey, there's always the abysmal DS version (hosted by none other than Bob Saget).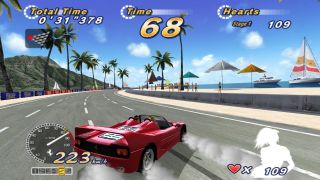 Outrun 2006: Coast 2 Coast
Now nowhere to be found on: Steam
In case you didn't know, Outrun 2006 is among the best games ever. You don't have to take my word for it, but when GR+'s resident speed demon Justin Towell says so with this much passion, it's pretty damn difficult to argue. For a while, Sega's sunny convertible racer was available for download on Steam, with the kind of crisp textures that the PS2 and Xbox versions could only dream of. Alas, Sega's lapsed Ferrari license prevents any future downloads of Outrun 2006 (or its sequel, Outrun Online Arcade). The game's still out there, but these days, asking someone to buy a physical disc for an old PC game is like telling a millennial who can't find a movie on Netflix to just borrow the DVD from their local library. Yes, they could do that, but will they? Probably not.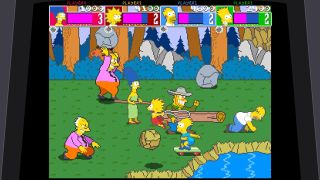 Any Konami beat-'em-up
Now nowhere to be found on: XBLA, PSN
Back in the '90s, Konami brought the ruckus when it came to quarter-munching arcade beat-'em'-ups. Whether you were playing alone or in a dedicated co-op party of four, bopping bad guys in X-Men, Teenage Mutant Ninja Turtles, and The Simpsons Arcade Game was nothing short of glorious. All three of these classic tie-in brawlers eventually made a comeback with downloadable ports - and all three have now been banished to the void of expired licenses, never to be renewed. If you had the foresight to snatch these up when they were available, please invite me over some time so I can relive all those happy arcade memories. I'll bring pizza!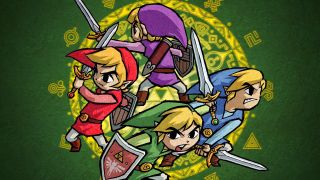 The Legend of Zelda: Four Swords Anniversary Edition
Now nowhere to be found on: 3DS eShop
I warn you, this delisting is just inexplicably mean, and may cause The Legend of Zelda fans who missed out to weep the bitterest of tears. Nintendo had good intentions on this road to hell, deciding to celebrate the Zelda series' 25th anniversary with a free gift. An amazing one, at that: a DSiWare port of Four Swords, the four-player co-op adventure full of inventive puzzles and friendly griefing among the color-coded quartet of Links. Best of all, the local multiplayer is wireless, without any pricey link cables necessary. The Anniversary Edition was available at no charge from September 2011 to February 2012, then again during the first month of 2014 - but if you didn't download it during those timeframes, it's now completely unobtainable. Does Nintendo not realize how many people would happily pay money for this port, if only it would let them?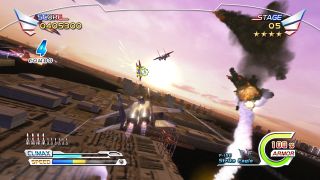 After Burner Climax
Now nowhere to be found on: XBLA, PSN
It's all about the timing with this particularly unfortunate delisting. After Burner Climax is in the same boat as Outrun 2006: a SegaAM2 arcade classic given a faithful reboot in three lush dimensions. Amazingly, Climax retains the same blazing mach speeds of its predecessors, as you gun down legions of enemy bogeys from your sleek jet fighter. To avoid renewing licenses with real-world aircraft companies, Sega announced in December 2014 that it would be pulling Climax from online storefronts on Christmas Eve, of all days. Then, in a shocking twist, the game suddenly disappeared a week ahead of schedule, with no explanation given. For those prospective buyers who thought they would have more time, it was like the horrifying inverse of an early Christmas present from Sega.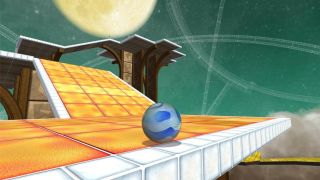 Marble Blast Ultra
Now nowhere to be found on: XBLA
This one holds a special place in my heart for being the first XBLA game I ever downloaded. All you have to do in this simple 3D platformer is guide a marble to a goal as fast as possible, utilizing power-ups and momentum-accelerating trickery to cut corners and improve your time. It's just as devilishly addictive as Super Monkey Ball, but with larger, more forgiving levels and 100% fewer simians. In a cruel twist of fate, developer GarageGames retains the rights to the Marble Blast engine but not the games themselves, so Ultra got ejected in 2011. The good news is, a PC port is (somehow) still available. The bad news is that all those stunningly impressive leaderboard replays of the best times (and some oh-so-satisfying Achievements) are gone forever.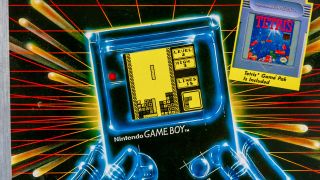 Tetris (Game Boy)
Now nowhere to be found on: 3DS eShop
A generation of gamers will always associate handheld gaming with Tetris for the original Game Boy, since it came bundled in with Nintendo's landmark portable system. Those 8-bit visuals have the power to practically transport you back in time, so nostalgia surely played a part in Tetris' popularity on the 3DS Virtual Console market. But all that reminiscing came to a screeching halt when Ubisoft acquired the legendary puzzle license to make Tetris Ultimate, putting the kibosh on eShops sales of Tetris Axis and Tetris for Game Boy in the process. Boo, I say.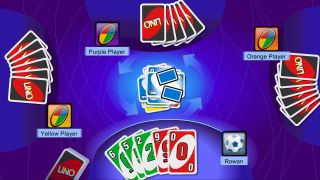 Uno
Now nowhere to be found on: XBLA, PSN
There've been plenty of casualties when it comes to digital versions of excellent tabletop games, with winners like Catan, Lost Cities, and Risk: Factions all getting the boot at one point or another. But nothing could sting quite as much as the delisting of Uno, the fast, easy-to-grasp card game that typically induces bouts of excited yelling. Not only could you play Uno when all the participants lived in different states - there was also the option to put custom house rules into effect, or spice up the deck with themed DLC (including some Super Street Fighter II Turbo HD Remix goodness). And here's the kicker: the whole shebang cost less than an actual deck of Uno cards. Now it's gone. Excuse me, I... I need a moment.