Fast Facts:
Deadpool 2 release date: 2018
Cast: Ryan Reynolds
Writers: Paul Wernick, Rhett Reese
***Update Dec 9, 2016*** Producer Simon Kinberg says Deadpool 2 "needs to be as provocative and startling as the first film"
Don't panic about Deadpool 2 being any less controversial than the original. Producer Simon Kinberg says the sequel isn't going to water down Ryan Reynolds motor-mouthed merc. "The goal for us when we sat down and started talking about it was it needs to be as provocative and startling as the first film which means it can't just be a continuation of the first film," he tells Entertainment Weekly. "It has [to] tonally and stylistically be as fresh and original."
The team is also focussing on keeping the production small. This isn't just going to be seas of things going boom after the success of the first. "That's the biggest mandate going into on the second film: to not make it bigger," says Kinberg. "We have to resist the temptation to make it bigger in scale and scope, which is normally what you do when you have a surprise hit movie. But actually stay true to the tenets of it's [sic] the tone and the style and the humor that make it so special — it's not the explosions and the special effects."
Deadpool 2 movie will see the merc with a mouth return
I know, I hear you. Your eyeballs are fresh from just taking in the wonderfully R-rated heroic action of Deadpool. Why on earth do you need to be thinking about the sequel? Because, my fourth wall breaking friend - yes, yes, take another sip of coffee - there's actually plenty of Deadpool 2 related info already out there. So let's get to looking at it, shall we? I will, admittedly, don the speculation goggles at a few points, but only for some hopefully intelligent musings on the future of the merc with a mouth. Let's start with…
Deadpool 2's release date is anyone's guess
According to producer Simon Kinberg, shooting for Deadpool 2 will start in early 2017 so that probably means a 2018 release date for Deadpool 2. Interestingly, as reported by Comicbook.com back in February, 20th Century Fox added two untitled Marvel films to their release date list. One of these is October 6, 2017 and the other January 12, 2018. The October release is probably a bit early for something shooting early in the year but 2018 might be a lot more realistic, particularly with Miller departing the film. We'll keep you updated as soon as we know more.
Deadpool 2's story sees Cable join the merc with a mouth
Unless you bounced out of your cinema seat straight after the movie finished because you drank that entire bucket of fizz, you've seen Deadpool's two post-credit sequences. I won't spoil them here but I will say that there's a mention of a certain Cable making an appearance for the sequel. If you weren't sure why half of the cinema cackled gleefully, Cable (aka Nathan Summers) is the mutant son of X-Men leader Cyclops and X-Men antagonist Madelyne Pryor - that's Jean Grey's clone.
There's a tonne of time travelling involved in getting him here, but the meat and potatoes of the situation is that Cable stars alongside our new favourite red hero in, amongst many other comics, the aptly titled Cable & Deadpool series. The comics span four years and the pair are a perfect mutant pair, their bromance, and possible romance, now legendary. A super sweary buddy movie with added powers is the natural next step for Deadpool 2.
But what about the X-Men? Let's not forget Wolverine and co. In a Playlist interview, writers Reese and Wernick discussed the problems of syncing up Deadpool with the current silver screen X-Men universe. "If you look at the Iron Man model they had two Iron Man [movies] before they had an Avengers, and if left up to us, I think that would be a very prudent path," said Reese. "The second issue at hand is the X-Men universe timeline. The X-Men series is currently set in the 1980s. Deadpool is set three decades later in our present day."
The pair don't rule out the odd dabbling in the universe but a full on crossover won't be happening for the sequel. "It's a timeline that will eventually catch up I would imagine," Wernick said. "But [X-Men producer] Simon's more the keeper of that universe and maybe we'll see more X-Men playing in Deadpool's sandbox and probably Deadpool playing in their sandbox at some point." Well that all sounds fun and sandy but God knows what Deadpool would do in their sandbox if given free rein. Clue, it won't be making a castle.
Deadpool 2's director is John Wick's David Leitch, not Tim Miller
One of the biggest shockers in the run-up to production was the news that Deadpool director and effects mastermind Tim Miller had departed the second film, due to creative differences with star Ryan Reynolds. This was reportedly over whether the sequel would be a more stylised superhero movie or a raunchy comedy (can't it be both?). They also reportedly disagreed on the casting of Cable. More on that later...
Miller's replacement is John Wick director David Leitch whose explosive action sequences attracted Ryan Reynolds. "Everybody was just a fan of his work," he tells Entertainment Weekly. "He's just a guy who's so muscular with his action. He also really understands those Deadpool sensibilities and where we need to take the franchise from here. And I love John Wick. One of the things that David Leitch does that very few filmmakers can do these days is they can make a movie on an ultra tight minimal budget look like it was shot for 10-15 times what it cost." Given that Deadpool 2's budget will be considerably higher than Wick, it's going to be exciting to see what Leitch gets up to when he's not directing dog revenge.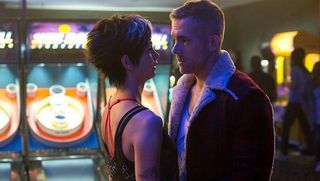 Deadpool 2's writers remain the same though
Miller might be gone, but the original screenwriters, Paul Wernick and Rhett Reese, are back for Deadpool 2. In case it wasn't already obvious, they very much confirmed Cable's presence in an interview with The Playlist. "Yeah, we're on that path," said Paul Wernick when asked about Cable. "We teased him in the coda, we're sticking to those plans and are having a great time writing." Given that Cable also runs the super hardcore X-Men team known as X-Force, he's also a potential lead into a whole new franchise.
There's also the small fact that the Cable & Deadpool series of graphic novels is batshit crazy. In an early comic arc, Cable dyes the entire world pink, fixes it, and then declares himself 'The Saviour'. There's also a heap of teleportation and given that the first film, for all its mutant powers, stuck mainly to the - I can't believe I'm saying this - but saner side of comics, it'll be interesting to see what rules are broken for the sequel.
Deadpool 2's cast needs a kick ass Cable and Domino
Given that Ryan Reynolds has found the perfect superhero - nobody talk about the Green Lantern - he thankfully doesn't seem to be going away anytime soon, and has happily been discussing sequels. More interestingly however, is who might get the role of fellow mutant, Cable. There's been nothing at all confirmed, so we're riding the speculation horse into battle now, but there are a few highly intriguing and notable wannabes.
There are of course the suggestions Deadpool makes in the post-credits sequence - Dolph Lundgren or Keira Knightley anyone? - but Avatar's Stephen Lang has taken no time in putting his name forward. Joking that he wanted to, errr "lay some Cable" he tweeted out his strongman pics to show off his muscular qualifications.
Shakespeare:"CABLEs of perdurable toughness". Slang: Just staying fit. Training another story. Let's go! #Deadpool pic.twitter.com/cCZ2WTzPi9February 14, 2016
When it comes to who else could take on the role, there are plenty of buff Hollywood leading over-forties who could attempt the badass mutant; Jason Statham might be a bit Stathamy, but Ron Perlman would rock our world, and The Walking Dead's Michael Rooker would be a perfectly grizzled grump for Reynolds to wind up. You can see the full line up of potential candidates in our aptly titled, who should play Cable in Deadpool 2?
According to The Wrap, actor Kyle Chandler (Friday Night Lights, The Wolf of Wall Street) has been the most closely linked with Cable, though this was reportedly one of the points of creative disagreement that led to Miller exiting the film.
Also apparently joining the film this time is Domino, another of the stylish X-Force group created in the '90s, and a sort of telepath/sniper combo mutant. Ten actresses are reportedly in contention for this role: Sofia Boutella, Lizzy Caplan, Mary Elizabeth Winstead, Mackenzie Davis, Eve Hewson, Sylvia Hoeks, Sienna Miller, Kelly Rohrbach, Stephanie Sigman, and Ruby Rose. We'll update this page when they've made a decision.
Deadpool 2 trailer teases potential Cable actors
There's no official trailer for Deadpool 2 yet - we're a little too early in the cycle for that, with Fox looking for a new director and all. Instead, here's the Ferris Bueller-esque post-credits sequence from the first film that teases Cable's involvement in Deadpool 2, and generally gets our blood pumping for the follow-up. Technically, it's footage related to the sequel, so for now, this will have to be our Deadpool 2 trailer until we get something else.
Related Deadpool 2 news
Deadpool 2 brings in mutant femme fatale Domino, here's the shortlist to play her
Deadpool 2 to begin filming next year?
Deadpool 2: Who should play Cable?
Deadpool 2: Hellboy's Ron Perlman really wants to play Cable too
Dolph Lundgren (sorta) wants the Cable gig in Deadpool 2
Deadpool 2 is officially moving forward with Ryan Reynolds and director Tim Miller
It's official! Deadpool 2 has been green-lit and a script is on the way