Fast Facts:
Deadpool 2 release date: 2018
Cast: Ryan Reynolds
Writers: Paul Wernick, Rhett Reese
Update: March 15, 2017, Deadpool 2 teaser reveals quite a lot of Wade and we finally have a Domino
Finally! All new moving pictures of Deadpool. Released on Ryan Reynolds' YouTube channel, No Good Deed is our very first Deadpool 2 teaseraaaand of course we get a nice clear view of the Merc with a Mouth's rear pressed up against the glass of a phonebox. It's not insignificant time-wise either. None of that three second teaser nonsense. You've got a full three minutes forty of unadulterated Deadpool and even a joyous cameo. Enjoy it above.
If the teaser wasn't enough, Reynolds has also revealed Deadpool 2's Domino casting in his own inimitable style....
Domino Effect. pic.twitter.com/ILEnTcW7fYMarch 9, 2017
Yep, funnily enough, they're dominos and they spell out the name of newcomer Zazie Beetz. Also, just in case the black and white spots weren't obvious enough, Reynolds followed his first tweet up with the below.
Zazie Beetz Effect. pic.twitter.com/Kvtyk1aI7OMarch 9, 2017
25 year old Beetz has previously starred in Atlanta as Donald Glover's girlfriend Vanessa but this is her first blockbusting role. Now we just need a Cable and we'll be happy....
Update: Feb 28, 2017, Deadpool 2's release date is definitely 2018, shooting starts in May and... Russell Crowe wants to be Cable
Ooft. You go for weeks with only a trickle of news about the Merc with a Mouth's follow up and suddenly everything happens at once. It's Deadpool 2 news galore this week. First off, yes, you did read that correctly. Russell Crowe wants to be Cable in Deadpool 2.After a fan made a mock up of the Gladiator himself as the future mutant, Crowe tweeted at Deadpool creator Robert Liefeld for his thoughts.
ICYMI - my attempt at turning @russellcrowe into #Cable ! pic.twitter.com/buL4qZsa95February 27, 2017
Hmmm... @robertliefeld thoughts? https://t.co/l7MpN0JQGpFebruary 28, 2017
This was AFTER Liefeld pitched to Crowe to play Cable in Deadpool and X-Force last week on Twitter so let's see whether this is all just games or whether the pair know something we don't...
In non Cable related news, in an interview with Collider, Deadpool 2 producer Simon Kinberg has confirmed a 2018 release date for the movie which we had figured out anyway but it's nice to know for sure. "Ryan and the guys have been working hard on the script. We have a really good script for that movie, and we're into the casting process right now for some of the new characters," he says. "There aren't a lot of new characters, but there are some big ones, as I'm sure you can imagine. And the plan would be to shoot that movie this year as well and have it come out next year."
And, as if to confirm just this sequence of events, a start date for shooting has been uncovered. As reported by NME, a listing on industry site My Entertainment World has revealed that shooting will start May 1 in Vancouver with the rather amusing working title of 'Love Machine'. Nice.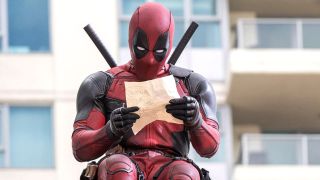 Deadpool 2 will be back next year
Our favourite fourth wall breaking anti hero has his very own sequel on the way. Ryan Reynold's Deadpool will be back next year to cause even more pleasantly offensive carnage. There's no official confirmation of a release date just yet but 2018 is looking like a safe bet for the return of the Merc with a Mouth and there's all kinds of exciting upgrades for the sequel. This time around we've got Cable and Domino to add extra chaos, a new director and the return of some fan favourite characters. Read on for everything we know about Deadpool 2 so far.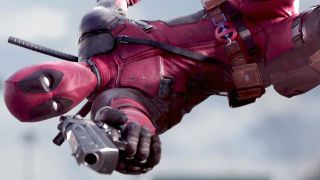 Deadpool 2 release date is probably going to be in 2018
It hasn't been officially confirmed just yet but given that shooting for Deadpool 2 is kicking off this year, we can probably expect a 2018 release date. New director David Leitch is ready at the helm and script writers Rhett Reese and Paul Wernick have confirmed that the script is getting there and shooting will start later in 2017.
"We're pushing forward very hard," Reese said in an "I think by every account we will shoot it this year, and we're on our multiple draft now. It's taken different twists and turns, but it's really coalescing, and we're very, very excited." Phew. That's a relief.
Deadpool 2 story sees Cable join the merc with a mouth
As revealed in the post credits sequence of the original movie, we know that Deadpool 2 is going to feature the Merc with a Mouth's buddy, Cable. If you aren't hopped up on comic lore, all you need to know is that his origin story is seriously convoluted. Nathan Summers - AKA Cable - is the mutant son of X-Men leader Cyclops and X-Men antagonist Madelyne Pryor - that's Jean Grey's clone - and then there's the time travel.... Returning writers Paul Wernick and Rhett Reese are aware of the complexity of the situation and, in an interview with , revealed that they're going to have to take out a few of the twists and turns.
"So with Cable, he's got such a convoluted past, and such a convoluted origin story that I think we're going to try to leave that, not mysterious, but there are a lot of twists and turns, cloning and all this stuff where you go, "Oh my God. How do we get that across in a two hour movie?"" says Wernick. "I think we're going to distill him down to his essence. It will be authentic and faithful, but it's not going to include the 18,000 details if you were going to read a Wikipedia page about Cable you'd roll your eyes."
In other Cable news, Wernick said it's been intimidating to find the right voice for the writing process as they don't have an actor just yet. "There's been so many diverse people that have been brought up as possibilities for Cable, and who have not been brought up but we're considering. And that, much like with Ryan [Reynolds], that decision will greatly impact his cadences, his rhythms. And we'll certainly make him like he is in the comics, and we'll certainly be faithful, but I do think that voice will inform us quite a bit."
Deadpool 2 Cable actor could be.... Pierce Brosnan?
Speaking of Cable actors, Avatar and Don't Breathe star Stephen Lang joked on about wanting to "lay some Cable" and showing off his biceps but the current casting rumours point to none other than James Bond himself, Pierce Brosnan. Ryan Reynolds posted the below picture on Instagram of himself, Hugh Jackman and Brosnan, prompting plenty of speculation regarding their reasons for getting together.
A photo posted by @vancityreynolds on Jan 17, 2017 at 2:03am PST
Since this post sent the internet mad with speculation, there's been another interesting development that hints at more than just a fun Instagram post. In an episode of journalist Simon Thompson said he has spoken to Deadpool 2 director David Leitch and the topic of Cable just happened to come up. Thompson asked if Pierce Brosnan had been signed up to the movie and Leitch is quoted as saying: "We have not, yet..." That's an interesting "yet." We'll have to wait and see. Does that covered mouth below mean Brosnan is hiding a casting secret...?
In terms of other actors, Bloodline star Kyle Chandler has also previously been rumoured to be in the running for Cable. We'll keep you updated when we know more but until then you can see the full line up of potential candidates in our aptly titled, who should play Cable in Deadpool 2?
Deadpool 2 cast will include 3 fan favourites from the original movie
Also confirmed to be present and correct for the smart-talking sequel are the Stefan Kapicic voiced Colossus and Brianna Hildebrand's Negasonic Teenage Warhead. It's unclear exactly how much of the movie they'll be in but in an , the writers said that the pair will "make at least an appearance." And yes, beady-eyed human, I said three fan favourites above and that's because Reese and Wernick, in another interview with Nerdist have revealed that Dopinder the taxi driver - played by Karan Soni - will make a triumphant return. "We've got to get him his own spin-off," said Wernick. Right. Less jokes, more writing, guys.
In terms of other X-Men, there won't be a full on crossover for Deadpool 2. "It's a timeline that will eventually catch up I would imagine," Wernick said in a Playlist interview . "But [X-Men producer] Simon's more the keeper of that universe and maybe we'll see more X-Men playing in Deadpool's sandbox and probably Deadpool playing in their sandbox at some point." Well that all sounds fun and sandy but God knows what Deadpool would do in their sandbox if given free rein. Clue, it probably wouldn't be making a castle.
Deadpool 2 director is John Wick's David Leitch, not Tim Miller
One of the biggest shockers in the run-up to production was the news that Deadpool director and effects mastermind Tim Miller had departed the second film. At the time this was rumoured to be down to creative differences with Miller wanting to make a bigger budget sequel but in an interview with CG Garage reported on Collider, Miller cleared up some rumours.
"I just want to say one thing to the geek audience out there, because it's important to me what the geeks and nerds of the world think because they are my brothers and sisters," he said. "I didn't want to make some stylized movie that was 3 times the budget. If you read the internet — who cares, really? But for those of you who do, I wanted to make the same kind of movie that we made before because I think that's the right movie to make for the character. So don't believe what you read on the internet."
He didn't quite explain why he did leave but it wasn't what's been said online and in the same interview he says he only has the best wishes for the sequel: "I wish them nothing but good - I hope it's great. I hope it's a great movie. Because I love the character and I think it's great, and I love all the actors and I want to see them successful again."
Miller's replacement is John Wick director David Leitch whose explosive action sequences attracted Ryan Reynolds. "Everybody was just a fan of his work," he tells Entertainment Weekly. "He's just a guy who's so muscular with his action. He also really understands those Deadpool sensibilities and where we need to take the franchise from here. And I love John Wick. One of the things that David Leitch does that very few filmmakers can do these days is they can make a movie on an ultra tight minimal budget look like it was shot for 10-15 times what it cost." Given that Deadpool 2's budget will be considerably higher than Wick, it's going to be exciting to see what Leitch gets up to when he's not directing dog revenge.
Deadpool 2 plot is going to be "as provocative and startling as the first film"
Don't panic about Deadpool 2 being any less controversial than the original. Producer Simon Kinberg says the sequel isn't going to water down Ryan Reynolds motor-mouthed merc. "The goal for us when we sat down and started talking about it was it needs to be as provocative and startling as the first film which means it can't just be a continuation of the first film," he tells . "It has [to] tonally and stylistically be as fresh and original."
The team is also focussing on keeping the production small. This isn't just going to be seas of things going boom after the success of the first. "That's the biggest mandate going into on the second film: to not make it bigger," says Kinberg. "We have to resist the temptation to make it bigger in scale and scope, which is normally what you do when you have a surprise hit movie. But actually stay true to the tenets of it's [sic] the tone and the style and the humor that make it so special — it's not the explosions and the special effects."
Deadpool 2 trailer teases potential Cable actors
There's no official trailer for Deadpool 2 yet - we're a little too early in the cycle for that, with Fox looking for a new director and all. Instead, here's the Ferris Bueller-esque post-credits sequence from the first film that teases Cable's involvement in Deadpool 2, and generally gets our blood pumping for the follow-up. Technically, it's footage related to the sequel, so for now, this will have to be our Deadpool 2 trailer until we get something else.
Related Deadpool 2 news
Deadpool 2 is bringing back three fan-favourite characters from the original movie
Deadpool 2: Who should play Cable?
Deadpool 2: Hellboy's Ron Perlman really wants to play Cable too