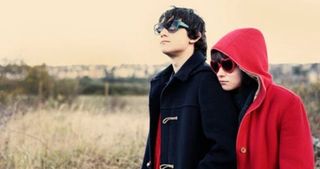 Submarine
The Film: Richard Ayoade's hotly tipped debut about a teenager trying to break up his mother's (Sally Hawkins) affair with a life coach (Paddy Considine).

Why We're Excited: Ayoade has moved successfully from The I.T. Crowd into visually inventive music videos for The Arctic Monkeys, and Submarine follows suit with plenty of wit and a freewheeling aesthetic that betrays Ayoade's love of the French New Wave.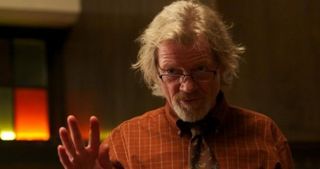 Red State
The Film: Kevin Smith swaps comedy for horror in the tale of three horny boys lured into a trap by Michael Parks' fire-and-brimstone preacher.

Why We're Excited: Smith has struggled to replicate his early form in recent years, but remains a strong, distinctive writer. This startling career change - allied to a grass-roots marketing campaign - might be the film to restore his mojo, if early buzz (from Neil Gaiman and Richard Kelly) is anything to go by.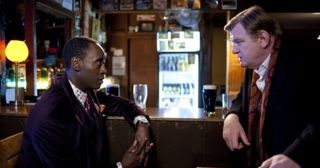 The Guard
The Film: Culture-clash ahoy, as Don Cheadle's FBI agent meets his match in an Irish cop (Brendan Gleeson) who isn't about to let a Yank disrupt his unorthodox approach to keeping the law.

Why We're Excited: Gleeson is a cast-iron guarantee of quality, and Don Cheadle isn't far off. Better still, this is written and directed by John Michael McDongh, whose brother Martin made Total Film fave In Bruges with Gleeson. If this can deliver half of that film's laughs, it'll be a winner.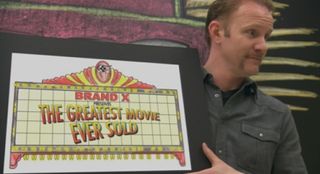 The Greatest Movie Ever Sold
The Film: Morgan Spurlock takes on the world of product placement by - inevitably - making a film funded entirely by product placement.

Why We're Excited: Spurlock's cheek in marrying form and content is unrivalled, and this sounds like his smartest, most sardonic concept since Super Size Me , shedding light on one of Hollywood's most annoying habits.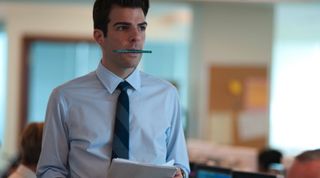 Margin Call
The Film: A financial analyst (Zachary Quinto) makes an alarming discovery that sends ripples through his investment bank.

Why We're Excited: Set in 2008, this is a brainy corporate thriller a la Boiler Room that uses a stellar cast - Kevin Spacey, Paul Bettany and Stanley Tucci all feature - to explain the moral corrosion and high-stakes gambling that brought the banks to their knees.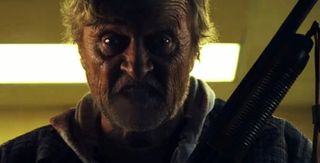 Hobo With A Shotgun
The Film: Tired of being pushed around, Rutger Hauer's titular wanderer-with-a-weapon decides enough is enough.

Why We're Excited: They had you at 'Shotgun,' right? But Jason Eisener's exploitation homage also comes with a solid, First Blood -esque premise and, in Hauer, a icon out to prove how underrated he's always been.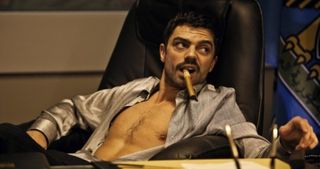 The Devil's Double
The Film: Dominic Cooper doubles up in a bizarre true-life tale as both Saddam Hussein's volatile son Uday... and Latif Yahia, the man ordered to act as the tyrant's body double.
Why We're Excited: Cooper isn't the most obvious choice as an Iraqi, but he's thrown himself into a role - or roles - that should displace memories of Mamma Mia . Similarly, director Lee Tamahori desperately needs to atone for Die Another Day ... so a return to the violent machismo of his classic debut, Once Were Warriors , seems a smart move.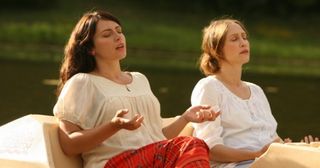 Higher Ground
The Film: A woman (Vera Farmiga) begins to question her life after twenty years as a Fundamentalist Christian.

Why We're Excited: Farmiga has proved herself one of the most interesting and sparky actress around in the likes of The Departed and Up In The Air . For her directorial debut, she's chosen contentious subject matter that addresses one of America's hot-button topics, as well as the kind of role that could bring her another Oscar nom in a year's time.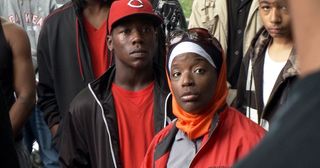 The Interrupters
The Film: Documentary about a group of reformed gang members in Chicago whose new career involves 'interrupting' violence on the streets before it turns fatal.

Why We're Excited: Director Steve James made Hoop Dreams , a contender for the greatest documentary ever made, and his latest has all the hallmarks of repeating the balance of taut narrative and social awareness. The fact that The Interrupters sound like real-life superheroes doesn't hurt, either.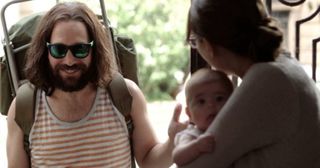 My Idiot Brother
The Film: Paul Rudd stars as a hapless bum who turns to his three sisters (Elizabeth Banks, Zooey Deschanel and Emily Mortimer) for help.

Why We're Excited: Rudd remains the not-quite star of the Brat Pack, despite his solid turns in Anchorman and Knocked Up , but this gives him a chance to escape straight man chores to become a comic maelstrom. With the Focker franchise bereft of ideas, this could be the dysfunctional fam-com to replace it.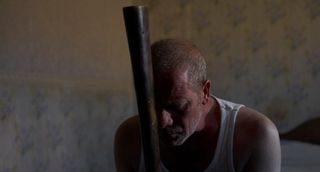 Tyrannosaur
The Film: Paddy Considine's directorial debut about a troubled loner (Peter Mullan) who starts a relationship with a charity shop worker (Olivia Colman).

Why We're Excited: Anybody who has see Considines's BAFTA-winning short Dog Altogether , on which this is based, will know what to expect: a punchy, heartfelt drama that confirms that Considine's qualities as an actor translate effortlessly behind the camera.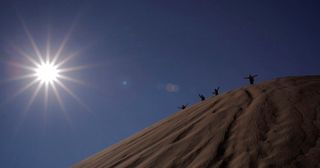 I Melt With You
The Film: Four middle-aged friends meet up for a weekend of sex, drugs and - well, you can guess the rest.

Why We're Excited: Giving off a distinct Deliverance -meets- Very Bad Things vibe, this one rests on the strength of a quartet of unstarry talents: Thomas Jane, Jeremy Piven, Rob Lowe and Christian McKay. Oh, and porn star turned actress Sasha Grey.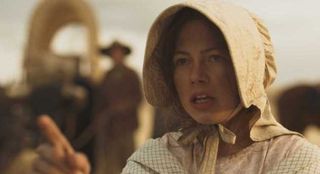 Meek's Cutoff
The Film: A group of pioneers (led by Michelle Williams) get lost in the American Midwest and have to depend on an unreliable scout to guide them to safety.

Why We're Excited: Already generating plenty of buzz after its Venice Film Festival debut, Kelly Reichardt's film marries the low-key intimacy of earlier triumph Wendy and Lucy to the wide canvas of the Western. And it's further proof that Michelle Williams might be the best actress around.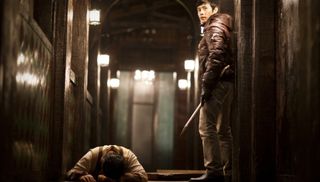 I Saw The Devil
The Film: A secret service agent exacts revenge when a psycho rapes and murders his wife.

Why We're Excited: On the surface, yet more torture porn... but the director here is Korean maestro Kim Jee-woon, a versatile director whose last film was slapstick Noodle 'Western' The Good, The Bad, The Weird . Promising gruesome cat-and-mouse games, this could be as playful as it is perverse.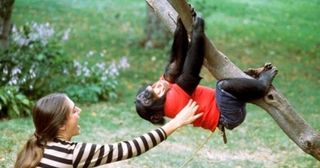 Project Nim
The Film: A documentary about Nim, the chimpanzee at the centre of a famous 1970s experiment to see if it a chimp could develop language if brought up as a child.

Why We're Excited: James Marsh revitalised documentary with the gripping Man on Wire , and returns to the odder fringes of the 1970s with an unlikely combo of fable, morality tale and real-life sitcom.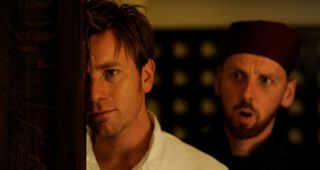 Perfect Sense
The Film: A scientist (Eva Green) falls in love with a chef (Ewan McGregor) just as she discovers a spate of illness where people are losing their sense of smell.

Why We're Excited: The apocalypse has never sounded so offbeat, but McGregor's reunion with his Young Adam director David Mackenzie - not to mention Trainspotting 's Ewen Bremner - should keep this one interesting.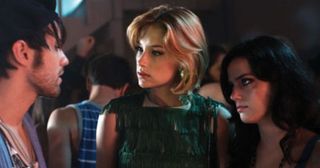 Kaboom
The Film: A film student descends into drug-laced, bi-sexual madness.

Why We're Excited: Gregg Araki might have pulled this from last year's Fright Fest's in a fit of pique, but the perennial Sundance hero was always going his latest in Park City. Returning to the cartoonish outrage of his early indies, this should be one of the Festival's cult hits.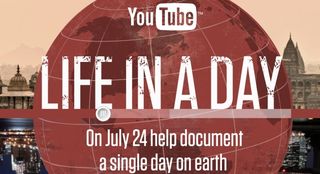 Life in a Day
The Film: Exactly what the title says. Last July, amateur auteurs across the world filmed their lives - here's the best of 80,000 submissions.

Why We're Excited: The key creative personnel behind this potentially daft concept are director Kevin Macdonald and executive producer Ripley Scott, so expect an eye for spectacle and a ear for realism to make this a fascinating mosaic of our planet.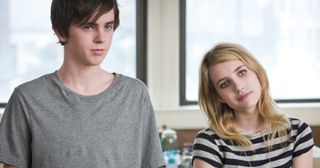 Homework
The Film: Underachieving teenager George (Freddie Highmore) takes on a mentor to get him through high school.

Why We're Excited: Coming-of-age movies from first-time directors are ten a penny, but Gavin Wiesen's debut has a solid premise and an intriguing cast of young veterans, with one-time Charlie Bucket Highmore's return to the limelight complemented by Emma Roberts as the object of his attraction.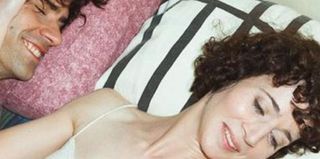 The Future
The Film: A couple quit their jobs and disconnect the Internet, all apparently at the behest of a narrating cat.
Why We're Excited: Miranda July's Me and You And Everyone We Know was the kind of whimsical indie you either love or loathe, but July's distinctive style was undeniable. This, her follow-up, should cue up the inevitable "bright future" headlines.