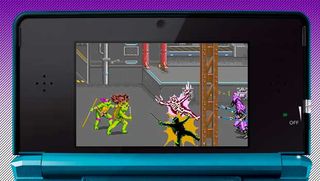 Ever since Nintendo announced its 3D Classics initiative for the 3DS eShop, our imaginations have been working in overdrive dreaming of the many ways our favorite games could benefit from a three-dimensional facelift. Now, nearly one year since its launch, we're still... well... waiting.
With just a handful of downloads to choose from, the selection of 3D Classics is slim to say the least. Sure, we dig how Nintendo made Excitebike exciting again, or how it gave Kirby a little girth, but we thought by now our 3DS hard drives would be replete with classic NES, Game Boy, and Sega games in glorious 3DS-O-Vision.
Suffice to say, Nintendo has a long way to go before 3D Classics becomes the shop it was born to be. Thankfully, it also has hundreds of so-called classics to work with. So where should it begin on its road to digital salvation? We have some ideas...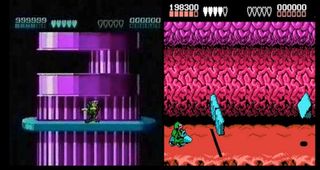 Battletoads
Rare's answer to the Teenage Mutant Ninja Turtles proved there was room for another gang of sass-talking amphibious brawlers, and sometimes it was way more fun to smack around our friends than actually pay attention to the game. Blending side-scrolling levels with technically advanced (at the time) faux-3D sequences, the co-op beat-em-up headbutted the platforming genre into the future and still holds up after all these years.
Re-jigged as a 3D classic, climbing the Dark Queen's tower would take on a whole new depth, as would riding waves in Surf City, rappelling down the Wookie Hole, or spelunking into Volkmire's Inferno. And yes, adding an extra dimension might actually help us get through the notorious Speeder Bike level without kicking a puppy. I's unlikely Rare will dust off Rash, Zitz, and Pimple for a new sequel anytime soon, so a Battletoads entry in the 3D Classics library might be our only chance to chill out with the other green heroes from our past.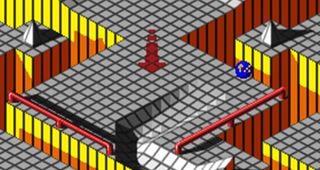 Marble Madness
Few games are as a ripe for 3DS controls as Marble Madness. Atari's arcade skill game was all about manipulating a sphere through a 2.5D maze using exacting controls and the patience of a monk. Minus the monk part, the 3DS is more than equipped to improve upon the core mechanics, sporting motion controls and 3D imaging that would tranform Marble Madness into the experience it was designed to be back in the mid-80s.
Nintendo's already tinkered with Marble Madness remakes and sequels on the DS and Wii. So while the concept of controlling the marble with something other than a directional pad has been done, a makeover for the 3DS would pair those updated controls with bona fide 3D courses, making for one addictive download.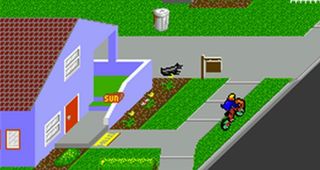 Paperboy
Paperboy's been ported many times since its debut in 1984, but there's still room in our hearts and bank accounts for an extra-dimensional version of Atari's arcade action game. What better way to pay tribute to the paper-chucking classic than by bringing a new visual depth the game's rolling suburban landscape? With a new home on the 3DS, Nintendo could lift Paperboy from its 2D cabinet perspective, and really make those houses, mailboxes, and house cats feel like actual objects and obstacles. Given the skill-based nature of Paperboy's gameplay, Nintendo could also bring classic gamers into the fold with an online leaderboard or score attack challenges.
On a technical level, it would take some skill to add a field of depth to Paperboy's constantly scrolling environments. But then, if Nintendo is willing to put in the extra effort, we'll be happy to leave a tip.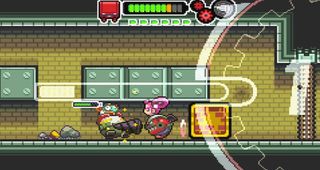 Drill Dozer
Drill Dozer was an innovative action puzzler for Game Boy Advance that's been all but forgotten despite winning over critics and gamers alike back in 2005. Offering more than your cut-and-paste platformer, Game Freak (of Pokemon fame) and its drill-centric adventure challenged players with combating enemies and navigating maze-like levels with a drill that could be upgraded and tweaked for various effects. Mastering the art of the drill was essential to solving the game's puzzles and besting end-level bosses. It was a game for thinkers and twitch gamers alike, and more than deserving of a second shot at greatness. As a plus, new 3D visuals could help distinguish the game's interactive elements from the background, better define Jill's playground, or at the very least bring a cult classic back with some nifty new tricks.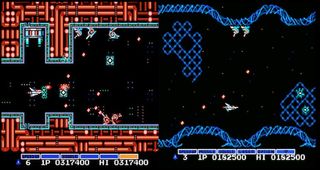 Gradius
Xevious is a decent shooter in a pinch, but if we could pick one golden oldie to represent the shooter genre in the 3D Classics library, it would be Gradius all the way. Konami ushered in one of the strongest shooter series on Nintendo's debut console, and introduced the world to the Konami code; two strong reasons why Vip Viper deserves to be recommissioned for Ninty's newest handheld.
Fanboy fawning aside, where Xevious's top-down perspective looks plenty fine with a three-dimensional tweak, the effect would be put to better use on Gradius's side-scrolling missions. It would add a new perspective the hectic action, and affect gameplay in a meaningful (albeit, largely superficial) way. Xevious is a solid fighter, but now it's time to call up the big boys.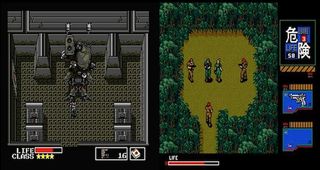 Metal Gear
Modern day Snake fans already got their Metal Gear fix with this year's Solid Snake Eater 3D (read our review), so it's only fair that retro-3DS gamers get a crack at one of the spy's original missions. Bringing Metal Gear's debut title back into play would fill in Snake's handheld resume, and the inclusion of 3D visuals would spice up the straightfoward top-down action sequences. Nintendo wouldn't even need to lift a finger to fit the new look with Metal Gear Solid's gameplay; except for possibly enhancing the stealth elements by programming AI to recognize Snake's height and position. It's a long shot, we know.
Frankly, we're surprised Metal Gear Solid hasn't been released for the 3DS eShop, considering all the hype it generated for Konami's Metal Gear Solid 3: Snake Eater remake. We predict it'll infiltrate Nintendo's digital warehouse eventually, so why not use the franchise's popularity to raise a few alarms in the 3D Classics section?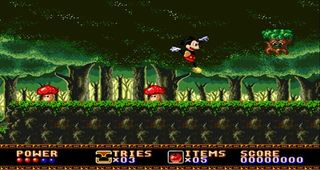 Castle of Illusion Starring Mickey Mouse
With Mickey Mouse slated to return in two new flavors this fall (Epic Mickey 2: The Power of Two for Wii and Epic Mickey 2: Power of Illusion for the 3DS) you can bet Disney is polishing off at least one of its classic Castle of Illusion games for re-release. Instead of rehashing the Sega series for Wii's Virtual Console, it would be in Disney's best interest to bring the fetchingly animated platformer to Nintendo's 3D Classics as a way to promote the lackluster library and give 3DS Mousekateers an opportunity to enjoy one of Mickey's earliest adventure with a little added flair.
So what makes Mickey great for 3D? Castle of Illusion was already one of the prettiest games for the Sega Genesis when it bounced out in 1990, so we'd love to see those themed "rooms" in the titular Castle of Illusion come alive through the separation of the lovingly rendered backgrounds and the equally pleasing character animations. With only a few touch ups, this would be a visual treat on the 3DS.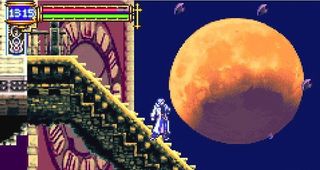 Castlevania: Aria of Sorrow
The 3DS is hurting for a solid Metroidvania experience, and while Konami has hinted we might see Castlevania: The Adventure arrive for the regular NES section somewhere down the road, we'd prefer to see the vampire slaying series represented by one of its stronger chapters, Aria of Sorrow. The third Castlevania game for the Game Boy Advance, this sequel carried the series into the year 2035, and re-coated the gothic series in a colorful and futuristic sheen that would stand out on the 3DS's screen. We can see the 3D effect used to create a multi-dimensional map, and the duel screens coming in handy for on-the-fly equipment changes. What's more, porting the sequel to Nintendo's newest handheld would also let players make use of the Tactical Souls feature without having to fumble around with a transfer cord.
Arguably, there are a handful of Castlevania games that would equate to great 3D adventuring; each requiring only the separation of the gaming planes to compliment the already tight gameplay. Ideally, we'd love for all Castlevania games to be resurrected in glorious 3D, but we don't want to seem too greedy.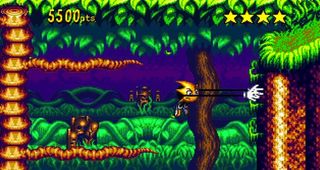 Ristar
Because Nintendo is an equal opportunity employer (and non-Nintendo mascots deserve a little love too), we see no reason why Sega's own Ristar can't be selected for a 3D upgrade. Produced in 1995, Ristar was a well-received platforming title that made up for its underwhelming character design through the innovative use of Ristar's stretchable arm mechanic that was used to grapple, swing, and propel players through the game's twelve levels. This is another video gaming classic that would need very little retooling to be fitted with a 3D body, and one in which an extra dimension would make Ristar's colorful foregrounds and multi-layered background truly shine.
Ristar never came close to rivaling Sonic's popularity, despite cribbing the hedgehog's general feel and vibrant aesthetics. Regardless, Ristar's entries for the Sega Genesis and Game Gear were close to as enjoyable. That's why Ristar has already been invited to Wii's Virtual Console, and why we're rooting for this B-grade mascot on the 3DS.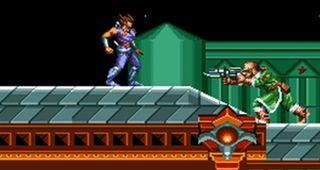 Strider
Strider is yet another Sega fighter from the days of yore that deserves a pick-me-up on Nintendo's handheld. To be clear, we're not rooting for Hiryu out of loyalty and fond memories alone. Capcom's hack-and-slash platformer made innovative use of the arcade joystick, assigning moves and attacks to eight different directions and using button controls for added ass-kickery. Thanks to that handy 3DS nub, it would be easy to faithfully recreate Strider's arcade style in the eShop, and those crisp, clean graphics would look mighty fine with a 3D kick.
With only Kirby and Kid Icarus left to prop up the action genre in the 3D Classics section, Nintendo could use some extra muscle (even if it just so happens to come from an old nemesis).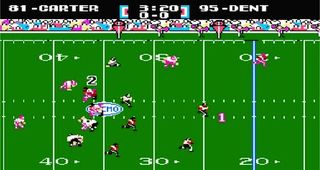 Tecmo Super Bowl
Long before EA made Madden NFL it's yearly bitch, Tecmo Super Bowl was the king the 8-bit field. To this day, purists continue to flock to the sport game's tight controls and surprisingly deep management system. As a 3D Classic, not only would Tecmo Super Bowl benefit from a cool visual upgrade (those fancy cutscenes included), but it would provide armchair 3DS coaches with a satisfying addition to the 3DS eShop sport category - a genre that's currently being fueled by riveting gems such as Tennis, Baseball, and Golf.
Adding Tecmo Super Bowl comes with the caveat that it must be outfitted for wireless multiplayer, otherwise there would be little point (semi-decent AI notwithstanding). It would also have to make full use of the 3DS's duel screens to provide on-the-fly coaching and playbook interaction. Done right, Tecmo Super Bowl could rival its Madden-day competition.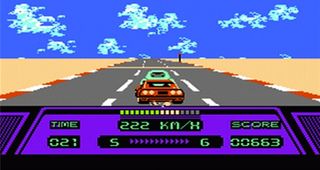 Rad Racer
The main reasons for uploading Square's old school racer into the 3D Classics store are simple: a) It's Rad Racer, and b) It's so bad. Obligatory "The Wizard" references out of the way, Rad Racer is primed for a three-dimensional revival primarily because it was designed for 3D support from the very start. Back when it was released in 1987, Square shipped it with a pair of red-and-cyan 3D specs and included the option to switch between static 8-bit races to super-rad Anaglyph 3D racing with the press of the select button. Even the game's narrowing perspective lends itself nicely for 3D elements, be it the scaling of rival cars or the distant city skylines that peak out in the distance as the race progresses.
Rad Racer's moderate success on the NES spawned a sequel, Rad Racer II. Perhaps Nintendo could go the distance and include both of Square's racers in an ultra rad Rad Racer collection? Because you know, that would be so...generous.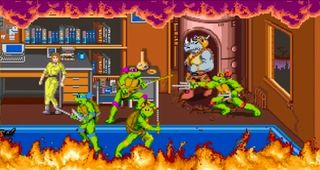 Teenage Mutant Ninja Turtles II: The Arcade Game
Why pick Teenage Mutant Ninja Turtles II: The Arcade Game over the 1989 original? For one, the arcade-inspired sequel made room for multiple ninjas on the same screen. For another, it was mercifully devoid of underwater mine levels and very rarely made us want to smash in our NES. Don't get us wrong, the first TMNT game for consoles swallowed a huge chunk of our childhoods; however, it wasn't until Konami retooled this quarter-munching hit for NES that we realized what a great TMNT video game looked like. The sequel turned Leonardo and the team loose in a fast-paced, multiplayer brawler, and set the franchise down a much more enjoyable direction in doing so.
As a member of the 3D Classics team, TMNT II: The Arcade Game would strike the same nostalgiac chord it did when it re-released for Xbox Live in 2007. It would also give 3DS owners the opportunity to group up and hit the streets in side-scrolling environments with actual depth and distinguishable items. The on-screen action would be less crowded and the levels would take on realistic toy box quality. Considering the next TMNT movie is taking the live action route, this could be the classic TMNT fix we've been craving.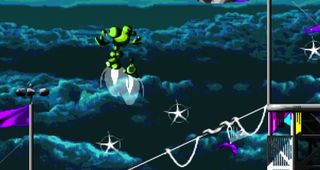 Vectorman
Sega's globular action hero is a perfect candidate for Nintendo's 3D library, if not because BlueSky Software's run-and-gunner was a decently crafted action game, but because the developer's reliance on pre-rendered 3D models laid the foundation for a truly stand-out experience on the 3DS. Technically, we know it would take some mad design skillz to turn Vectorman's pseudo-3D graphics into actual 3D graphics, but Nintendo could have a 3DS eShop showpiece on its hands if it put in the effort.
Remember, Vectorman has already been polished off for the Nintendo Wii's Virtual Console. Give those Nintendo interns something new to work on, and by extension, give 3DS owners a 3D Classics action game with a little more edge.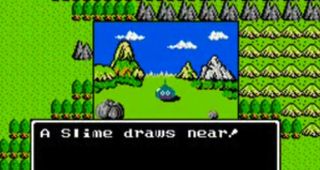 Dragon Warrior
Though most remember the original Dragon Warrior as That game we got for subscribing to Nintendo Power, the world knows Dragon Warrior (aka Dragon Quest) as one of most respected JRPG series for both consoles and handhelds. 3DS's virtual selection is sorely lacking an old-school RPG we can really sink our claws into, and given Dragon Warrior's history with the Nintendo family, this is a reunion that needs to happen.
But wait a second. A 3D RPG? What's the point? It's a bit of a stretch, sure, but we envision Nintendo applying its three-dimensional magic to Dragon Warrior's overworld map or turning the static fights screens into 3D dioramas. True, the main changes would be largely aesthetic, but in this case they would breathe new life into much loved Nintendo staple.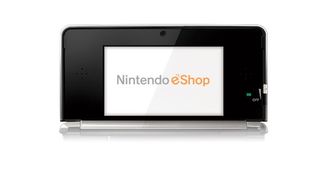 Did we miss anything?
That's a rhetorical headline. Of course we missed something. There are a ton of old-timey hits that would make ideal 3D Classics, so we know our list is just scratching the surface. Thankfully, the 3DS 's digital shop is still in its infancy, so we're hopeful its support for 3D Classics is just warming up.
While we wait for one of the eShop to blow our minds, drop us a line in the comments below to let us know if you agree with our choices or have something better in mind...