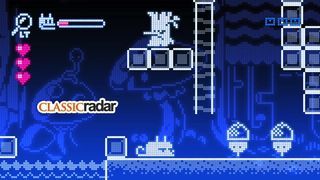 And there's no denying you can get a lot of bang for your buck. In fact, for 22.44 / $33, you can have ALL 11 games on this list of our current favorites. That's cheaper than a single chart game.
We're not necessarily saying you should do that, but taking a chance on a title that catches your eye isn't going to break the bank. Heck, there's even an 8-minute free trial of every game, so you literally can't go wrong. Especially when the quality's as high as this...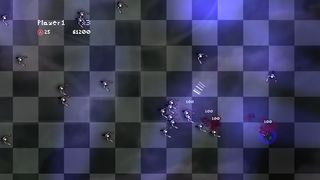 I MAED A GAM3 W1TH ZOMBIES 1N IT!!!1
This is a four player twin stick shooter with zombies in it. It may sound generic, but at only 80 MS Points, there's virtually zero reason you wouldn't want to buy this.
It's got different weapons to collect, shields, extra lives, changing backgrounds oh, and it's got zombies in it. Not to mention one of the best soundtracks ever conceived, consisting of a guy singing a Bowie-esque song about the game at the top of his lungs. Awesome.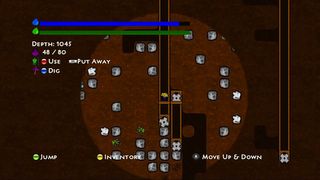 Miner Dig Deep
This is very much like 8-bit classics Boulder Dash or Dig Dug, but with a bit more depth. There's not really much going on, whch is actually why this works so well. You just fill up your lantern, venture down into the mine and hunt for treasures - without getting stuck, of course.
You can sell whatever you find in the mine up top in the shop, which affords you new and better mining equipment. With no time limit except for the oil level in your lamp, you can easily lose hours to its charms.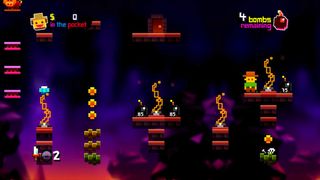 Arkedo Series 01: JUMP!
This is the first in a series of games from indie studio Arkedo. JUMP! stars a pixellated platform hero called Jumpboy (spot the Mario reference there) who has to diffuse bombs before they explode.
Admittedly, that sounds crap, but the reality is simply awesome, especially for anyone who remembers gaming on the Spectrum or Commodore 64. Bright colours and next-gen blends fuse with blocky '80s-style graphics to create a wonderfully nostalgic experience, complete with in-jokes and enemy crabs. The soundtrack even uses 8-bit sound synthesis.
It's great, but not as great as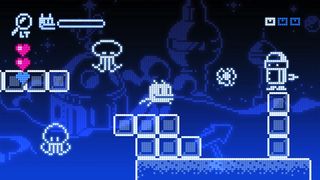 Arkedo Series 03: PIXEL!
Pixel the Cat - surely the greatest gaming hero you've never heard of. But now you have, and you should rejoice in that fact. This is quality and savvy platform gaming, with remarkable imagination. Graphically it's very basic - if you took out the backgrounds, the game would easily run on an original Game Boy. In fact, we wish it did - that would be ace.
It controls a lot like 2D Mario, with walk/run/jump controls but features some novel ideas like a combo-charged Meow attack and a magnifying glass to examine objects and poke around in them for treasure. There's plenty more we want to rave about, like the puzzles, signposts and a different kind of mushroom, but we don't want to spoil it for you.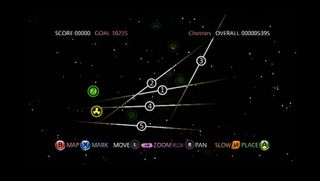 Mirror
This is a pretty simple concept. All you have to do is guess where numbered points will be after they're mirrored. The game gets harder when the number of mirrors is upped, until you're guessing seven or eight mirrored positions later.
It's atmospheric too, with a slow-moving score and a nice 3D space effect when you zoom in and out. Strip all that away and the game's pretty basic, but there's nothing wrong with a simple idea well done.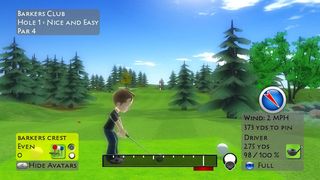 3D Avatar Golf
This one's an award-winner and it isn't hard to see why. Not only does the game play like a decent golf sim (very similarly to Everybody's Golf, but then doesn't every golf game?), it also includes a comprehensive course editor. It's utterly superb and works with more versatility than some full-price games' level editors.
Superb stuff, even if the golfing experience itself is a tad vanilla compared to Clap Hanz' production.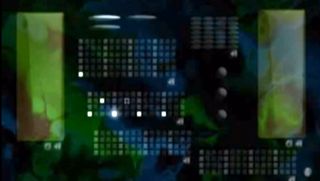 Synth Jam
This is great. For your money, you get four different tracks to fiddle with to create pseudo-original yet undeniably amazing music. It's not a proper sequencer (there is one on the service though), but instead gives you control of preset loops in real time.
You can change notes in the bar, alter backing chords, mute specific instruments and even add basic melodies using panels on the left and right of the screen. If you like what you hear, you can save your jam and listen back to it later. It's throwaway stuff, but sounds great, looks nice enough and leaves you feeling like you've created something magical. Can't say fairer than that.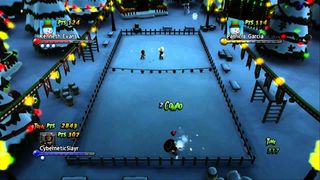 Avatar Wave: Snowball Fight
Even though we'll be pleased to see the back of all the snow we've had in the UK this January, we won't mind seeing a bit more in Avatar Wave Snowball Fight. It's a four-player snowball fight simulation, where you must gather snow to make snowballs and throw at your mates (or the computer if you're a loner).
The way you have to pause to collect snow adds a real tactical edge to the proceedings and there's plenty of scope for ganging up on one opponent, just like in real life. It's not the deepest game in the world, but it is fun while it lasts.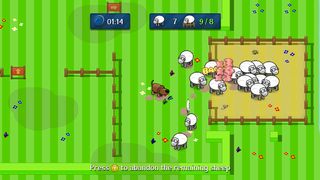 Wool
This is a simple herding game where you play the part of a sheepdog, trying to herd dumb-ass sheep into a pen. The route to the pen gets harder with every level, and with the addition of black sheep who don't like to follow the flock, the difficulty ramps up pretty quickly. It plays well, though and the graphical style is likeable complete with 2D sheep that rotate flatly like they're in Paper Mario.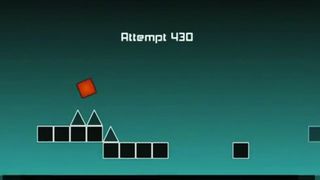 The Impossible Game
Well, not quite impossible. There are people who have completed it. Us? We've gotten about halfway. But halfway through what, exactly? Well, you're an orange box (no, not *that* Orange Box), travelling from left to right. You cannot slow down, stop or accelerate - all you can do is jump.
Fortunately, holding jump lets you jump continuously, which makes for some fun moments as you career up and down steps of black. It's incredibly hard, does contain a couple of blind jumps (boo) and looks as basic as you can get. But any game that's simpler to control than Pong has to be worth a look, especially at 80 MS points.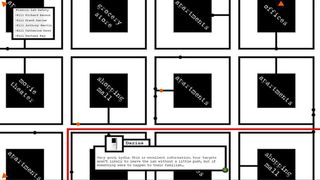 Hypno: Vol 1
Well here's a disturbing premise for a game. You play the part of Lydia a blind girl with a very dangerous talent. She can read anyone's intention, then rip it from them and enforce it on someone else. That's fine when an intention is 'go to the grocery store', but when you meet someone who's suicidal, you've suddenly got a very powerful weapon. The game's played out in a top-down grid of black dots and lines over white (that's all she can 'see') and is rated 3/3 each for violence, sex and mature content.
This would make for an amazing game in a 3D city, but as it is, it's still one of the darkest ways to spend 400 MS points we can think of. Definitely not for kids - and we do wonder how long these games can go on being published without being reviewed by a ratings board. At the time of writing, it's only got a 2 star player rating but we think it's worth far more than that.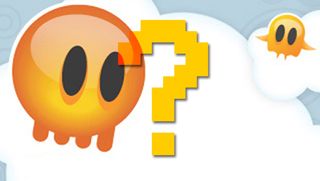 So indie it hurts
Of course, with over 700 games now on the service, it's hard to sift the great from the good (and the simply awful). Found a great one we missed? Tell us about it in the comments!