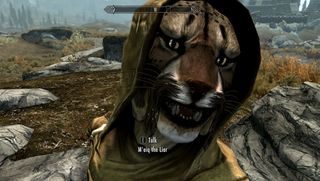 This time we mean it
What we say isn't always what we do. As gamers, we can let our passions guide us into making promises we can't honor, pacts we can't keep, or oaths we fail to follow.
But that's alright. Really. Some promises are meant to be broken and some pacts are better off forgotten. Games and gaming culture are changing by the day, so the rules and morals we play by one moment might be useless or outdated the next. That's not to say we're all wishy-washy liars, just hard to pin down.
So are you guilty of telling a few gaming fibs? Find out as we explore the top empty promises in gaming (and why it's ok to break them)....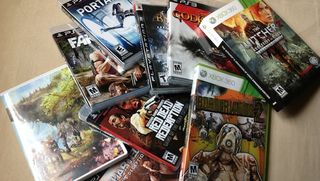 "I'll finish it later"
The road to game neglect is paved with good intentions. Who among us hasn't sunk hours into a meaty adventure only to toss it aside on the promise that one day--we swear, one day--we'll come back to finish what we started? For better or worse, the non-stop avalanche of new releases and time-consuming titles (Skyrim, we're looking at you) make it tough to keep our oaths. As a result, somewhere there exists a virtual waiting room with mid-level warriors, almost-saved planets, and damsels (still) in distress who pine for a hero who will never return.
Why it's ok: Burnout can happen to the best of us. Even the greatest heroes can wear out their welcome, and the allure of something new is hard to resist. What's more, it's tough to pick up an old game after that initial momentum has stalled out. We forget our old tricks, who we're suppose to care about, and what we were in the middle of doing a year ago when were really into it. No doubt, we mean it when we say we'll come back to finish a game. But then, if we're only doing it out of obligation, what's the point?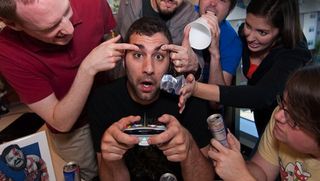 "I'll stop after the next save"
Why it's ok: What our bosses, partners, family, and teachers don't understand is that (in the moment) our bonds to a game can feel just as unbreakable as our ties to real world responsibilities. In any case, how many times have we had to sit through one more Dancing with the Stars or stay late at the office for one more meeting. Truth is, everyone has something they'll gladly sacrifice time for at the expense of others, so why should gaming be any different?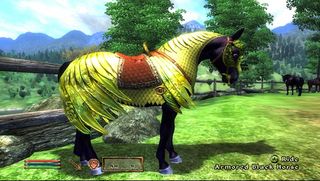 "I'll never support DLC"
Why it's ok: It's your money. Do what you want. Some people buy fancy hats, some drink overpriced coffees, and others waste cash on cigarettes. So who's to judge? The value of DLC is in the eye of the beholder, and that proposition boils down to how much you've enjoyed a game and how much more you're willing to pay to spend more time within it. It's ok to break this promise because our feelings about added content can change dramatically in relation to how much we love and/or hate the game on the receiving end.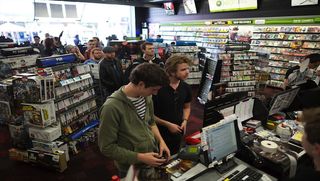 "I won't buy it on launch"
Why it's ok: Buying a game at launch is wired into our DNA. Many of us were raised in an era where developers had no other choice but to release a game that worked 100%, so the idea that buying a game and not having it function as advertised was, and still is, hard to swallow. Then, the age of patches and updates came along, giving studios the wiggle room to release broken products. Now, even though we know better, we still can't shake the allure of being one of the first to play the next big thing (even if that means having to wait for the next big patch to play it).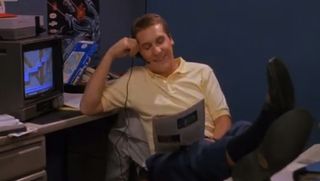 "I'll never use a walkthrough"
Why it's ok: Some titles were designed to sell game guides and others are weighed down by insanely obscure problems that--let's be honest--aren't worth your time. After all, what's the value in spending a full week combing through 14 miles of a make believe city for that last Magic Squirrel, when you could be letting other internetters do the work for you?. Besides, today's games are meant to encourage community interaction. Not stealing solutions and tips from other players would be the real travesty.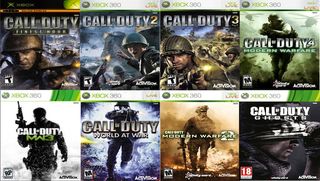 "I won't buy the next Call of Madden: Assassin's Battlefield 13"
Why it's ok: Some take the concept of game annualization to imply that studios are coding new sequels from scratch after new release in a bid to add even more coins to their pools of gold. In actuality, once a series has gained enough traction, studios will often plan a string of sequels in advance and assign various divisions to handle their development. As such, sequels like Assassin's Creed IV: Black Flag or Call of Duty: Ghosts, which appear to pop up out of nowhere, are actually games that have been cooking for a while and are just now getting their turn in the spotlight.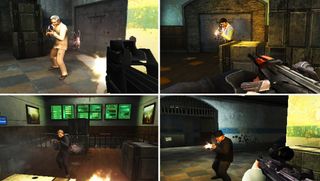 "I won't peek in splitscreen multiplayer"
Why it's ok: You want to win, right? We don't condone breaking promises to friends, but games are won and lost by knowing your opponents moves. It's only natural that you would use all the information available to you. Plus, it's next to impossible not to have some idea of where your targets are when their avatar is setting up their super secret camping spot just millimeters away from your corner of the screen.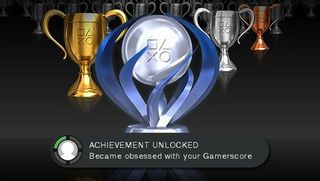 "I won't be a Trophy/Achievement whore"
Why it's ok: In the hands of the right developers, Trophies/Achievements can actually inspire us to do things we never thought of doing or tackle challenges we didn't even know existed. Also, stringing gamers along with meaningful rewards in games is a tactic that developers used for years before Gamerscore came along. And let's be fair--if someone gets their kicks from building scores with no real life value, what's the harm in that?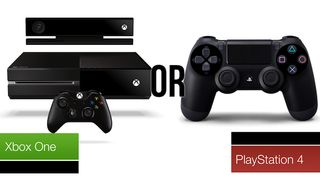 "I won't get caught up in the console war"
Why it's ok: Jocks have their favorite sports team, hipsters have beloved-yet-crappy bands, and movie buffs have their most valued, obscure director. Being passionate about a hobby means you're eventually going to have a preference and an urge to defend it, even if you know that doing so makes you kind of annoying in social situations. At the end of the day, the console wars are fun to get wrapped up in because it gives us something to rally for and a battle we can fight.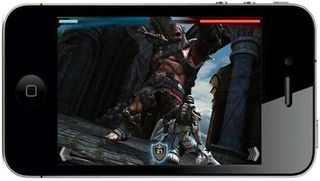 "I'll never play games on my iWhatever"
Why it's ok: Because you're wrong. The best video games may still outperform the best mobile apps, but that gap is shrinking with every new release. The app stores are teeming with creative ideas from innovative developers, and games like Horn, Infinity Blade, Ridiculous Fishing--and yes, even Angry Birds--can be just as gratifying to play as many console title. It's okay to lift your embargo on app games because they're evolving at a rapid pace. That, and you'll have way more fun being less of a snob.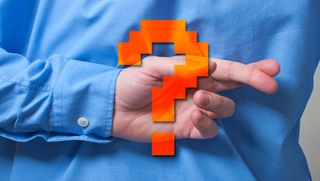 We really, really mean it this time