What If Rambo Tried Other Genres?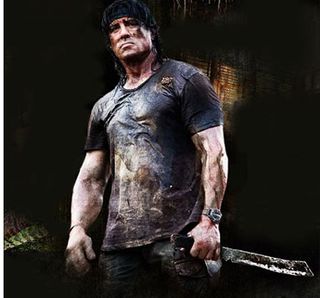 Horror
The Justification:

The last Rambo flick was so bloody and brutal, you probably could've restocked it in the horror section and everyone would've just assumed it was the latest Eli Roth flick.

The Plot:

The post-traumatic stress finally catches up with Rambo and he totally loses his marbles. Sadly, this event coincides with a gang of kids breaking into his ranch to have a party.

So Rambo sticks on the gas mask he kept from his 'Nam days and goes silently stalking and slashing the kids. Because he's so badass, he even takes down Final Girl. Good work, John.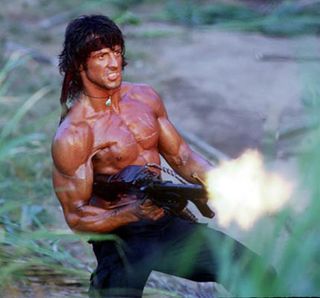 Western
The Justification:

Like all great westerns, the Rambo franchise is a black and white tale of good versus evil. The guns might be bigger, but the song remains the same.

The Plot:

It'd be a kind of First Blood prequel, set in the Old West, focusing on the adventures of John Rambo's cowboy ancestor whose name, totally coincidentally, is also John Rambo.

He also dresses a lot like Rambo, and has a massive modern machine gun, which he uses to shoot hundreds and hundreds of cowboys. Which is sort of cheating, really.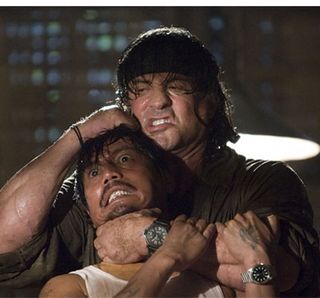 Romance
The Justification:

There was a glimmer of romance in the last Rambo flick between our hero and Sarah (Julie Benz), but it wasn't enough. Doesn't John deserve a bit of happiness?

The Plot:

John Rambo moves to New York, where he meets a kooky bohemian art student named Hannah Hall at a local library.

They go on a date, but it soon becomes apparent that Hannah is furiously anti-war. She suggests that their next date takes place at a peace protest.

How will John fare amongst so many flag-burning communists? Will true love conquer all, or will his old instincts kick in?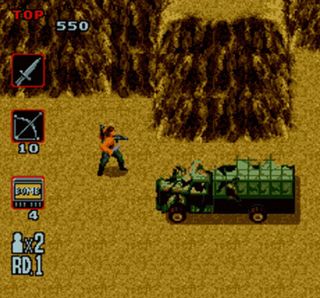 Videogame Movie
The Justification:

If Sylvester Stallone wants to do something different, he should hire Paul WS Anderson to direct an adaptation of the Rambo III computer game. If it's anything like the Resident Evil series, we won't recognise it.

The Plot:

Milla Jovovich is John Rambo. Lost in the deserts of Vietnam, Rambo is chased by an army of zombie, werewolf and troll soldiers, determined to take him down.

When Rambo bumps into a bikini model named Candy (Jason Statham) he thinks he's safe. But little does he know, his problems are just beginning...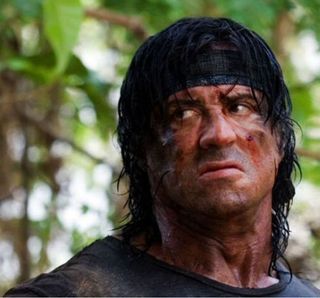 Comedy
The Justification:

If there's one thing missing from every single Rambo movie, it's comedy. But we don't remember any mutant alien soldiers in any of the previous films either, so maybe this can work.

The Plot:

Rambo is sick in bed with an Agent Orange related flu.

Remembering the advice of an old colonel that "laughter is the best medicine" (we cut to a flashback scene of the cackling colenal cutting down waves and waves of enemy soldiers with his chain-gun for this bit) Rambo decides to sign up for two weeks at clown college. Hilarity ensues.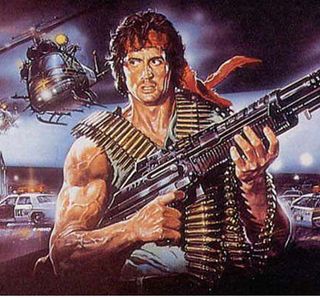 Superhero
The Justification:

Let's face it, John Rambo is a pair of glasses away from being Superman, so let's go ahead and create the greatest comic-book movie ever to never be a comic.

The Plot:

When Rambo is bitten by a radioactive snake, he gains the power of flight for no reason whatsoever. The American military hire him to be a kind of human helicopter, dropping bombs onto enemies of the state.

But when Rambo starts dropping supplies to American soldiers, the government loses its temper for no reason at all and sends Iron Man after him. This film is going to rule.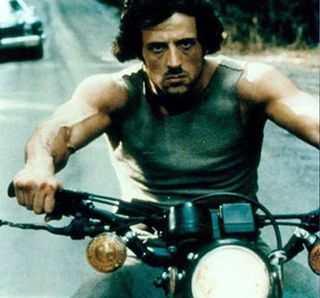 Road Movie
The Justification:

If we had our way, Stallone wouldn't be chasing after aliens or mutants or ghosts or whatever in the next movie; he'd be taking the series back to its roots. And what better way than to send John from town to town settling local disputes?

The Plot:

Rambo gets on his bike to do one last tour of America. On his journey he encounters kindly eccentrics, old friends and maniacal drug dealers. It's essentially The Straight Story with guns.