Born as a way to protect your online privacy, VPN services are now getting very popular among keen gamers and streamers worldwide too. This is mainly because the best VPN providers host features that have the power to enhance your overall online experience - whether this means smoothly bypassing geo-restrictions or securing a fast and reliable internet connection.
Short for virtual private network, a VPN will hide your real IP address so that your ISP will be tricked into thinking you are in a completely different location. This is advantageous if you want to unlock foreign libraries on streaming platforms at home or keep watching your favorite shows when you travel, for example. Being able to connect to a wide array of fast international servers can help to stabilize your connection and avoid ISP throttling, too, which is ideal for gamers.
With all the top VPN providers available for the best gaming laptops, tablets, smartphones, smart TVs and gaming consoles, you will have no trouble boosting your online experience across all your devices with one subscription.
However, with such a vast choice in the market, it might be difficult to narrow down the right one for you. Do not worry though, we are here to help. Below we break down all the best VPN services around right now, particularly for streaming and gaming, so keep reading.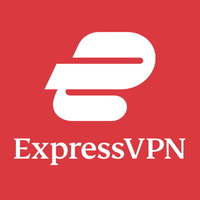 (opens in new tab)
Top Pick: ExpressVPN | Try 100% risk free for 30 days (opens in new tab)
Fast, reliable, secure and easy to use are the main factors that make ExpressVPN at the top of our list. Our latest testing has, once again, confirmed its impressive unblocking power, managing to bypass even the tougher restrictions.
Try it out risk-free with its 30-day money back guarantee. Not only that, but GamesRadar readers will also get additional 3 months if they decide to commit.
The best VPN in 2023
(opens in new tab)
Express VPN (opens in new tab) is the best VPN service out there right now with a great combination of fast servers dotted across the world, enterprise-level encryption, lots of device compatibility, and one of the best live chat customer service offerings we've seen.
ExpressVPN's 3,000+ servers are spread across 160 locations in 94 countries, meaning you can get online virtually anywhere. Boasting excellent speeds, Express promises reliable and stable connections all over the world, with averages of 420-630Mbps in our latest round of testing. By no means the fastest (the other entries in this list overtake Express in that regard), ExpressVPN sits comfortably above average. This means that you shouldn't need to worry about ISP throttling or ping rates skyrocketing whilst gaming.
It's fair to say Express also prides itself on its great unblocking power, too. We managed to bypass geo-restrictions on all the major streaming platforms like Netflix, BBC iPlayer, Hulu and Amazon Prime. Its very own DNS service MediaStreamer is a handy addition for any streamers, too, allowing you unblock services and utilize ExpressVPN on devices that don't otherwise offer compatibility.
The customer support is superb and can be accessed 24/7 via live chat, able to quickly sort any issues in no time.
The only real downside is its limit of five simultaneous connections at once - some providers allow unlimited use under one subscription - but for most, a single ExpressVPN plan will be more than enough. What's more, you can stretch your plan further by creating a router VPN. If you're still unsure, there is a 30-day money-back guarantee so if you don't enjoy the service you can always change, without losing your money.
(opens in new tab)
Perhaps the biggest name out there, NordVPN has earnt its reputation as a reliable service thanks to its impressive performances. Double encryption, multiple kill switches, strong DNS leak protection and tight encryption protocols make the Panama-based provider one of the most secure services on the market, too.
Speed connections are excellent across all its international servers - more than 5,500 located across 80+ countries worldwide. NordVPN also appears to be very aware of the risks that gamers need to face - like DDoS attacks, for example - as its servers are all optimized to handle heavy traffic.
The SmartPlay feature - its secure streaming-focused proxy service - is a nice addition that allows you to easily get around geo-restrictions, making it ideal as a good Netflix VPN. Nord also brilliantly unlocks foreign libraries on the likes of BBC iPlayer, Amazon Prime and Hulu.
However, if you're after a powerful smartphone VPN, we still prefer Express as NordVPN apps are a bit clunky on mobile.
By all means, there's a lot to like about this long-loved VPN provider, and it comes with the same 30-day money-back guarantee if you need that added security net before trying it out.
(opens in new tab)
You may be drawn to Surfshark for its affordable price, but its powerful features will definitely convince you to commit. You can even connect to an unlimited number of devices with just one subscription, making this a top option for families and households that want to share the cost of the account.
In fact of speed, you won't be disappointed either. On its WireGuard protocol the fastest peak reached a fantastic 790Mbps during our last testing - superior some of its competitors claiming the top spots (NordVPN peaked at 760Mbps, while ExpressVPN peaked at 630Mbps). It is worth noting that on the OpenVPN protocol the average was slower, though.
Streamers will love Surfshark too, as it comfortably unlocks all the major Netflix libraries, Amazon Prime, Disney+, and BBC iPlayer. Plus, its easy-to-use apps make this VPN a dream to navigate even for beginners.
We noticed some kill switch issues when we tested it last but only under extreme situations. Despite this, data privacy was always protected.
Also this provider offers a 30-day money-back guarantee so you can effectively try it out before subscribing.
(opens in new tab)
If gaming is what you are after, CyberGhost might become your favorite thanks to its handy Xbox and PS4 dedicated options. You will simply need to activate the Smart DNS option on your app and write down the series of digits on your gaming console connection settings. You can find further details on its support page.
An impressive array of international servers - more than 8,000 across 110+ countries - CyberGhost reached the fastest connection speeds among our top five during our last testing, ranging from 830-850Mbps on average. We also like the fact that it auto-connects to your favorite server at launch for an almost-instantaneous better security.
CyberGhost is a good choice as a streaming VPN, too. You will be able to unlock foreign catalogs on all the major platforms without too much hassle. From Disney+ and Amazon Prime to BBC iPlayer. With Netflix, though, we found some issues as we managed to access only the US Netflix libraries last time we checked.
As a minor downside, the support on site isn't the best. This may be a problem for beginners, although its speedy live chat support will probably do the job.
A 45-day money-back guarantee is another really nice bonus feature that makes this VPN stand out from the rest of the crowd. You can also enjoy a 24-hour CyberGhost free trial on desktop and mobile.
(opens in new tab)
Last but by no means least, Private Internet Access (PIA) is a provider that keeps improving every time we test it. It has recently lowered its price, even beating Surfshark's bargain price for the time being. And it has extra options available that will make every serious gamer out there happy.
PIA is predicted to host more than 10,000 servers set across 100+ locations - coming in handy for everyone looking to get access to worldwide games as soon they get released. Paying a tiny additional charge, you can even get your own dedicated IP - selecting from among five countries - that isn't shared by anybody else in the world. This should make you less vulnerable to IP block-listing and CAPTCHAs.
In terms of unblocking power, even though it's not as good as its competitors, it still manages to bypass access Netflix in the US, UK, and Canada, as well as Amazon Prime and Disney+. Unfortunately, though, this time around it was unable to unblock BBC iPlayer.
PIA's apps are one of the easiest and most intuitive that we have seen so far. That goes all the way from installation through to day-to-day use across different devices. Like CyberGhost, PIA has a handy Smart DNS feature that will make connecting the VPN on your gaming console a no-hassle task. In fact, if not for its slightly more disappointing unblocking performance and slower speeds, it would find itself ahead of CyberGhost on this list.
In terms of speeds, PIA is not yet among the fastest VPN services around right now. Although, it can still reach faster speeds than most of the average home connections, averaging 320Mbps in our last round of speed tests.
---
What is a VPN?
A VPN (or virtual private network) is a piece of software that enables you to hide your internet traffic and protect your online privacy.
It works by routing your activity through different servers, so that your identity, IP address, and online data is protected from third parties. It also secures all your data in transit inside an encrypted tunnel. In this way, hackers and other snoopers will be prevented from getting hold of your sensitive information.
Due to its powerful features, more and more people use a VPN nowadays for browsing anonymously and protecting themselves from intrusive data collection practices. VPN services also allow users to bypass geo-restrictions on streaming platforms, access censored sites and enjoy a more stable internet connection overall.
Why do you need a VPN for gaming?
There are several advantages that you may want to consider when it comes to using a reliable gaming VPN.
Let's start with the obvious. Connecting via a VPN will instantly boost your online security. For gamers this means being less vulnerable to potential DDoS attacks. Short for 'Distributed Denial of Service', it's a tactic used to slow down other players by flooding their IP address with junk traffic to overwhelm their network.
A VPN spoofs your location, which means you may be able to download any games you want from around the world as soon they are released. It's a handy tool to enjoy better online freedom at your fingertips.
Lastly, VPNs can help to stabilize your internet connection too while delivering more reliable speeds. This is an amazing feature! Forget ISP throttling, which happens when internet service providers artificially slow down their customers' connections during peak times.
How do I get a VPN on gaming consoles?
No gaming consoles directly support VPN apps. However, every provider listed above offers workarounds so you can use a VPN via your console.
A few services, like CyberGhost and PIA, have a Smart DNS option that make the process very easy. You simply need to activate this feature on your app and then head on your console's settings to connect via your VPN.
Another possibility that's available for every service above mentioned is installing your VPN on your home router. It will take you a bit longer to set up, but it's definitely worth it. All devices connected to it will be protected, using up only one of your connection allowance.
In case your router doesn't support your VPN, do not worry. You can always create your own virtual router with your computer regardless of whether you use Windows or Mac.
Is a VPN worth it for streaming?
This entirely depends on what type of streamer you are. If you are a movie and TV series junky who wants to explore all the content that's out there, you definitely want to consider a good streaming VPN to help you access worldwide libraries from the comfort of your sofa.
The same applies if you're a massive sport fan who doesn't want to miss any match, even when you are traveling. Connecting to a VPN will give you instant access to full coverage from around the world in a couple of clicks.
But if you're quite happy with watching your domestic TV networks and the streaming services you've paid for a VPN is still incredibly useful. Especially when you consider this will be inaccessible if you go abroad. As well as unblocking, much like for gaming, when streaming a VPN also provides a more reliable connection.
---
If you're looking to add some new kit to go with to your new protected home internet setup then be sure to take a look at our picks for the best gaming PC. And if you're in the UK, now's a great time to give your home internet a boost by checking out our guide to the best cheap broadband deals.