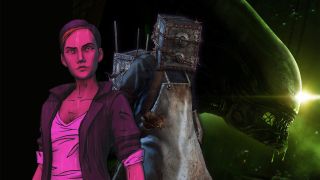 So bad, yet so good
In the vast majority of stories, you're going to be cheering on the hero. And hey, nothing wrong with that - heroes are great! All that do-gooding and world-saving and putting things to rights makes them people worth supporting, which is especially true in games, where the hero is often meant to be an extension of the player. We want to see them succeed, to save the princess, collect all the stars, and triumph over waves and waves of progressively terrible baddies.
But. While we definitely want our heroes to triumph over evil, they're not always the most compelling folks on screen. Remember those terrible baddies I mentioned? In order for the hero's journey to be interesting, the evil they're combating has to be interesting too, and sometimes those bad guys are so fascinating that we can't get enough of them. We have some thoughts on the best gaming villains of all time, but 2014 has brought in a fresh new villain crop. Here we have the best villains of 2014.
LOOK OUT! This article contains spoilers for Bayonetta 2.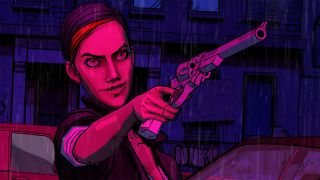 Bloody Mary (The Wolf Among Us)
Who she is: A big bad bodyguard
Why we love to hate her: The confident and quite bonkers bodyguard of [SPOILER REDACTED], she's able to manifest from any reflective surface, so there's really nowhere you can hide from her (especially the bathroom). When she's not climbing out of your dinner glass or the puddle under your feet, she's still nothing to mess with, since she takes 'ax crazy' to literal levels. As terrifying and bubbly as a layer of blood foam in your bathtub when you flip the lights on at night, Mary's very existence makes us shiver - and that's when she looks human. Seeing her true form in the mirror would have us screaming bloody murder. For real though.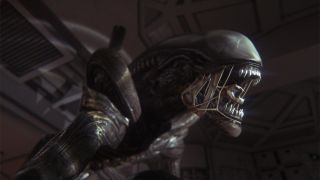 The Alien (Alien: Isolation)
What it is: A multi-generational stalker
Why we love to hate it: True terror comes less from what you do see and more from what you don't, which is why you might need a spare pair of trousers on hand when you play Alien Isolation. Roving groups of bandits and politely homicidal androids definitely make navigating the Sevastopol space station tense, but the true terror of it is embodied by the Alien. A virtually unstoppable force of death that excels at traveling unnoticed, it could be behind you right now OH MY GOD RUN!!! Or don't run, because it'll catch you. Don't breath, because it'll hear you. Don't think, just keep going, and pray it doesn't get you. Even though it totally will.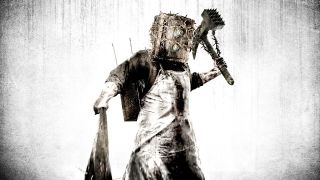 The Keeper (The Evil Within)
Who he is: Pyramid Head's troubled grandson
Why we love to hate him: This is a guy who will keep your valuables secure while attempting to brutally murder you at the same time. So your stuff will be safe, at least. The world's most homicidal storage device, The Keeper is imposing for both psychological and physical reasons: the angular, unnatural shape of his head is meant to prompt discomfort, and also he'll beat you to death with his hammer. Plus, he has the ability to replicate himself in the nastiest way possible, possessing a new safe every time you deal enough damage for him to explode in a meaty blood fountain. Gross-out horror might not be everyone's thing, but if it's yours, this guy is the gore-soaked zenith.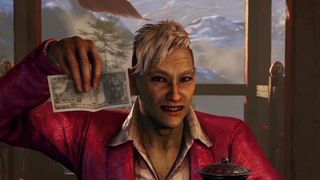 Pagan Min (Far Cry 4)
Who he is: Kyrat's diabolical and dapper dictator
Why we love to hate him: Pagan Min is a fascinating villain because half the time, you'd never guess he is one. Flamboyant and well-spoken, he looks like someone you'd find showing his winter collection in Milan, until he stabs a man to death with a pen (though he does point out the blood ruined his shoes). He remains just that cheerful and ambivalent through the whole game, whether he's jamming a fork into a man's shoulder at dinner or blithely calling up a protagonist who's in the midst of sabotaging him. It's almost like he's a sociopath or something. It's sad how little he actually shows up, because he's so weird and compelling that you just want to see more of him.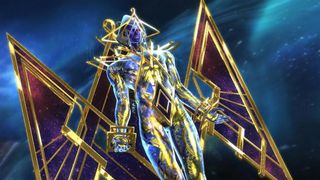 Aesir (Bayonetta 2)
Who he is: God, basically
Why we love to hate him: Never underestimate the power of a well-laid plan. Turns out Aesir, God of Chaos and the human realm, is responsible for everything bad that's happened since the first Bayonetta. Because time magic. Though Aesir was originally a benevolent god that split his power and soul in half to give humans free will (just go with it - it's Bayonetta), his dark side wasn't happy about it and manipulated the forces of time to get that power back. Turns out he's the one who manipulated Balder into being a jerkass in the first game, which is what ultimately upsets the balance of the universe and kicks off Bayonetta 2. You gotta admire that kind of big picture thinking.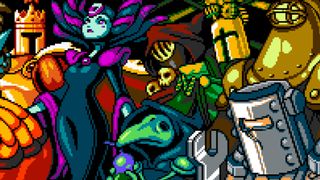 The Order of No Quarter (Shovel Knight)
Who they are: The evil Enchantress' groupies
Why we love to hate them: There's no school like the old school. The Order of No Quarter has no time for lengthy monologues or cumbersome back stories - they're too busy stopping you from achieving your goal at every turn. Differentiated exclusively fighting style and themed costumes, together they make up a formidable team that pack a walloping nostalgia punch. Defeating every single one of them - and some more than once - is a challenging but incredibly rewarding affair. Even if you lose every ounce of treasure in your pockets in the process, it's still worth it but maybe try to hold on to some of it anyway. I mean, you're probably going to need it at some point.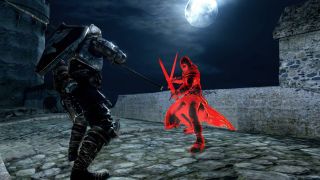 Invading players (Dark Souls 2)
Who they are: Everyone who's better than you at this game
Why we love to hate them: As if there weren't already enough things trying to kill you in Dark Souls 2, you also get to deal with everyone else playing Dark Souls 2. Aww come on! Invasions involve another player busting down the doors to your 'world' and battling you in a multiplayer match, just to see if they can beat you on your own turf. It's pretty fun in concept, and usually is in execution, until other players decide to be giant jackasses and storm the world of a lower-level player or come in wearing insane gear. That usually ends up with you being very, very dead, and then they top it all off with that "Well, what is it?" gesture. RRRRGH!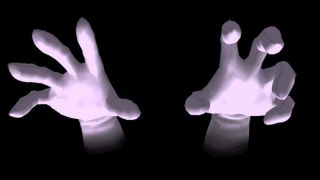 Master Hand and Crazy Hand (Super Smash Bros for 3DS and Wii U)
What they are: The disembodied appendages of Jekyll and Hyde
Why we love to hate them: If you try to make sense of the 'canon' of Super Smash Bros, Master Hand and Crazy Hand are basically gods, and boy are they malevolent. Returning to the Final Destination stage in Super Smash Bros for 3DS and Wii U, Master and Crazy double-team any characters brave and foolhardy enough to face them head-to-hand. Their very different fighting styles (calm and collected for Master Hand, bugfrick nuts for Crazy Hand) make battles incredibly chaotic, and only a true Smash master can defeat them both. They gave you life, and damn if they're not going to take it back!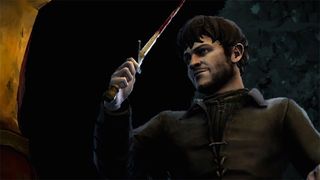 Ramsay Snow (Game of Thrones)
Who is he: Another terrifying psychopath from the mind of George R.R. Martin
Why we love to hate him: Yeah, he already exists in a beloved book series and a wildly bloody television show. But his first video game appearance happened in 2014, and he's as scary as ever in an interactive world. The bastard son of a powerful land warden, Ramsay is willing to do anything to get into daddy's good graces, including brutally murder people. But he's a gleeful sadist, so it's not exactly a chore for him. He's also wildly unstable, making him the world's most terrifying puzzle: if you get answer him correctly, you'll probably survive a conversation with him. But if you don't (or he's in an off mood), I hope you didn't have any plans for the rest of ever. He's a despicable creature, one that keeps the tension of the game good and high, and you want more than anything to bring him down.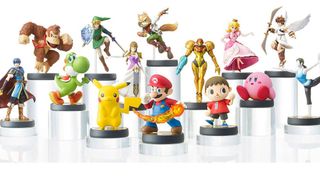 amiibos (Nintendo)
What they are: The devil's Skylanders
Why we love to hate them: Don't let those adorable Nintendo semblances fool you: there's nothing but murder behind those painted eyes. Designed to be companions that play alongside you in a variety of Nintendo games, the amiibos largely do just that. That is until you come into direct competition with them, like in Super Smash Bros for Wii U, then you see exactly what sort of evil lives in their plastic hearts. As they gain levels by watching you, they begin a devious quest to overtake their human masters, beating you at basically every turn - no, I'm serious! I can't beat this glorified pile of styrofoam. We need to get an exorcist up in here. Or a blender.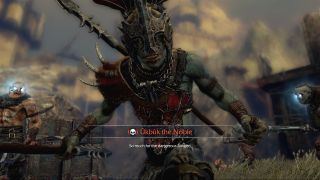 Your nemesis (Shadow of Mordor)
Who he is: Your worst enemy/best friend
Why we love to hate him: You know the one. That guy who mercilessly took you out and made snarky remarks over your lifeless corpse, then did it again and again and again and again when you tried to make him pay for it. While you may fell other Uruk Captains left and right, this guy confounds you, and when you're not actively attacking him you're trying to level up so you can finally take him down. While the other villains on this list are ubiquitous to every player, only YOU know Otha the Brander, or Tumhorn the Raven, or Noruk the Assassin. He's your special villain, and you hate him so much you just want to put him in the ground and - oh. Oh, you killed him. What... what's this empty feeling?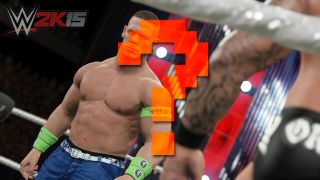 Bad to the bone