10 Things You Really Dont Know About Avatar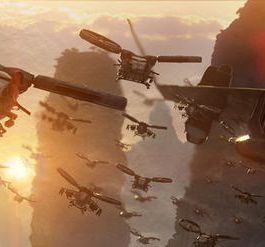 1. Avatar is shorter than Titanic
"The length of the movie is shorter than Titanic. It's an epic, let me put it that way, and the only reason that it's not longer because is that it's a 3D experience and we don't know what the threshold is for watching that, so we're erring a little bit on the conservative side."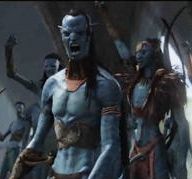 2. Avatar only mentions the word aliens twice
"Our perception evolves as we watch the film – we start to think of the humans as the aliens. And in fact, the term 'aliens' is used in the film twice.

Once in a subtitle and once spoken in a voiceover towards the end of the film. Both times it's a reference to human beings, because we use the word from the Na'vi perspective. So it's very interesting."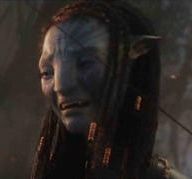 3. Avatar star Zoe Saldana only gives 90%
"We didn't just have stunt doubles for our actors, we had gymnasts and dancers and they worked together as a team.

Neytiri's physical performance actually was about 90% Zoe but about 10% a girl named Alicia, who's a gymnast who could do things that Zoe couldn't do without hurting herself. Zoe has spectacular physicality – she trained as a ballet dancer – but Alicia could just do more, you know. It's a celebration of the physicality of life."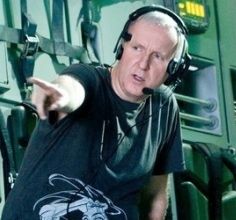 4. Avatar was basically shot by one man
"I did every shot in the movie except the Steadicam shots and a couple of second-unit shots that our head of animation did. We actually flew all the aircraft as well, because all the aircraft in the film are done in CG and so we actually few them by hand like kids, you know. So whenever you see an aircraft flying, that's me flying."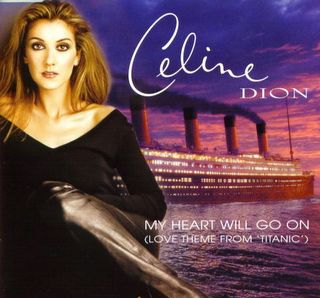 5. Avatar will not involve Celine Dion maybe
As of right now, I would say no, there is no Avatar theme song. But if you had asked me at this same time on Titanic , I would have said no because James Horner was doing it secretly. I think probably not would be my guess. But you know, I can't say definitively. It would have to be the right song..."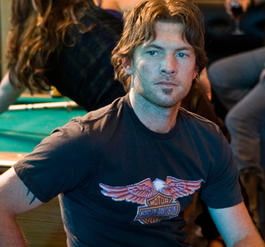 6. Avatar star Sam Worthington made three other movies while completing this one
"From soup to nuts, Sam was on the film probably about a year and a half. The thing was, it wasn't continuous. I think he was available to us over a two year period, during which time he made three other movies! You know?"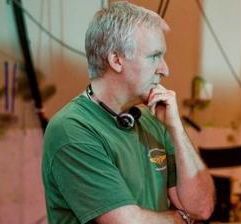 7. Avatar has not been seen by anyone even James Cameron
"Don't know yet. Don't know yet, because none of us have actually sat and watched the film from end to end in 3D because the shots aren't finished.

But the film is cut, the studio's seen it and we're pretty happy with it. My job as director is 100 percent done. Now we just have to make sure the shots look real."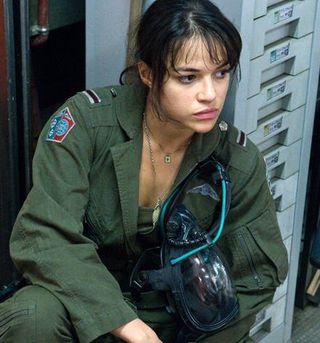 8. Avatar only took four months to shoot
"The live action shooting was quite modest by comparison to Titanic. The shoot went pretty rapidly. It was two months before Christmas in Wellington. We went back another month and a half later and did another two months.

The whole four years really had to do with creating all this stuff. Each finished design of a creature has 100 designs behind it that took a year and a half. Zoe's facial muscles took a year..."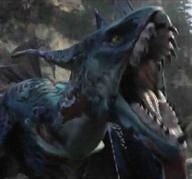 9. Avatar isnt based on something. Its based on everything.
"Why is it inconceivable that Avatar isn't really based on a thing? It came from all the science-fiction books I read when I was a kid. Just way too many. I used to take the bus to school every day, an hour and a half in each direction, and I read a book a day. Basically, I just said, 'I'm just going to put everything in this that I ever wanted to see.'"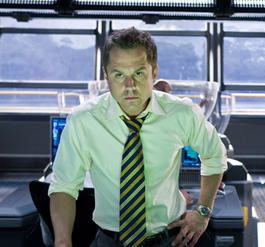 10. Avatar 2? Dont bet on it.
"You know how it works. 'If we make money, we'll make another one...' I had to throw a lot of my ideas out. Some of that detail may show up in the sequel, if we ever do that.

I don't even honestly know how I feel about a sequel right now, you know. I'd love for us to be successful enough to warrant a sequel. I don't know if I actually want to spend another three years making one."