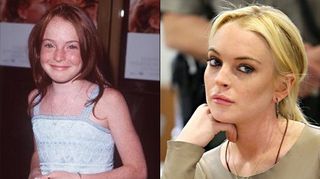 Lindsay Lohan
The Child: Became a fashion model aged three before landing a role on Another World aged 10. Her movie debut came a year later when, aged 11, Lohan played twins in the remake of The Parent Trap.

The Adult: A constant fixture of gossip mags, Lohan's had some very public legal issues, including stints in rehab and appearing in court charged with DUI offences. Her movie career has suffered, though TV movie Liz & Dick looks decent, and Lohan's currently filming The Canyons with Paul Schrader.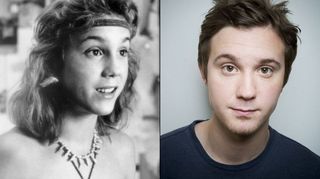 Sam Huntington
The Child: First appeared on screens aged 14 in TV movie Harvest Of Fire before nabbing roles in Not Another Teen Movie , Superman Returns and Fanboys .

The Adult: Hiccups like Dylan Dog: Dead Of Night have done him no favours, but Huntington is doing well on TV, with a starring role in the US version of Being Human as well as a role on Warehouse 13.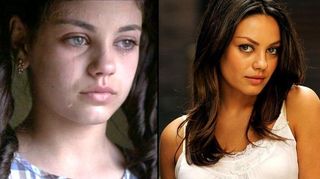 Mila Kunis
The Child: Made her first appearance in movie Make A Wish, Molly, then played Susie Grogan in TV's Piranha . Played a young Angelina Jolie in Gia .

The Adult : 2008's Forgetting Sarah Marshall reminded the world that Kunis was still around (helped that she was great in it), but it wasn't until 2010 that her movie career gathered some momentum with Black Swan . Frien ds With Benefits and Ted followed, next is Oz The Great And Powerful.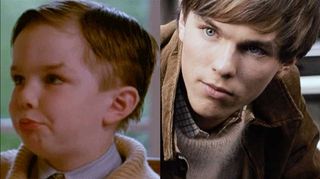 Nicholas Hoult
The Child: Hoult made an inauspicious debut in an episode of Casualty in 1996, going on to appear in other TV stalwarts Silent Witness, The Bill and Holby City . He was best known as a kid for his turn in About A Boy.

The Adult: Getting his bum out in Skins forced us to realise Hoult was growing up, and Hoult has, er, cracked America with roles in A Single Man, Clash Of The Titans and X-Men: First Class . He's not going anywhere soon: next up are Warm Bodies, Jack The Giant Killer, Mad Max: Fury Road and X-Men: Days Of Future Past.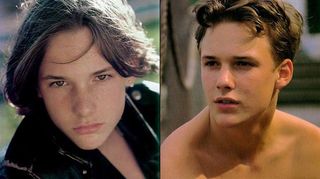 Brad Renfro
The Child: Debuted aged 11 in The Client , Joel Schumacher's adaptation of John Grisham's courtroom page-turner. Later pitched up in Sleepers and Apt Pupil , and put in a decent turn in indie adap Ghost World.

The Adult: Renfro's addictions led to his ultimate downfall – he died of a heroin overdose in 2008, aged 25.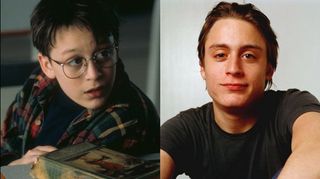 Kieran Culkin
The Child: Macaulay's brother, who also appeared in the first and second Home Alone films as the disconcertingly-named Fuller. Also made a cheek-pinching appearance in the Father Of The Bride remake.

The Adult: Kieran appears to have dodged the pitfalls that his brother fell into, and most recently put in a scene-stealing performance as Wallace Wells in Scott Pilgrim Vs. The World.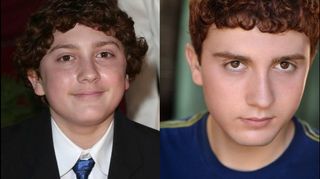 Daryl Sabara
The Child: Followed up a voice role in 1999's My Neighbours The Yamadas with a leading role in the Spy Kids films. Later starred in the Halloween remake.

The Adult: Only just out of his teenhood, 20-year-old Sabara showed he had a sick sense of humour in World's Greatest Dad , then played Edgar Rice Burroughs in John Carter . He's still got a soft spot for Spy Kids , though – last year he starred in the belated fourth episode.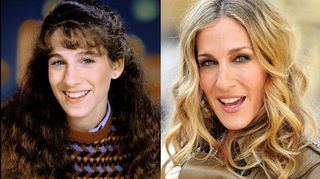 Sarah Jessica Parker
The Child: Made her debut in 1974 with The Little Match Girl when she was just nine years old. An '80s boom period saw her appearing in everything from Footloose to Flight Of The Navigator and Girls Just Want To Have Fun.

The Adult: Parker proved she'd well and truly grown up when she took the lead in TV series Sex And The Cit y , which led to a string of rom-com movie roles. She's heading back to drama next year with biopic Lovelace .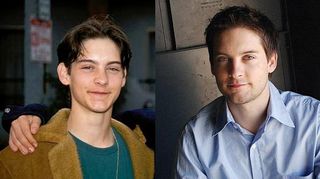 Tobey Maguire
The Child: Starred alongside Fred Savage in The Wizard when he was 14, then made appearances in TV shows Roseanne and Eerie, Indiana.

The Adult: Maguire hit the big time with his Spider-Man films. Since then he's kept his feet mostly on the ground with, er, grounded dramas The Great Gatsby, Life Of Pi and Brothers .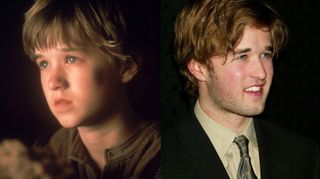 Haley Joel Osment
The Child: Before he saw dead people in The Sixth Sense , Osment took his bow as Tom Hanks' son in Forrest Gump when he was six years old. He then appeared in A.I. Artificial Intelligence and Pay It Forward.

The Adult: Was sentenced to three years probation after turning his car over while driving under the influence in 2006. Career-wise, Osment's struggled to land a hit after duds Montana Amazon and Home Of The Giants.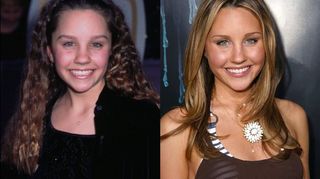 Amanda Bynes
The Child: Started out aged 10 in TV comedy-variety show All That before appearing in 52 episodes of kids game show Figure It Out . Got her own series , The Amanda Show in 1999.

The Adult: After impressing in the comedy likes of Hairspray and Easy A , Amanda announced her retirement from acting via her Twitter account. "I don't love acting anymore, so I've stopped doing it," she said. She later told People Magazine that she's having time off and hasn't quit for good.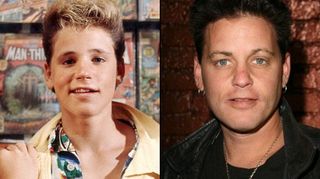 Corey Haim
The Child: Got roles in the early '80s (his first when he was just 12), with a starring role in werewolf horror Silver Bullet. The Lost Boy s raised his profile considerably, but the likes of License To Drive and Dream Machine failed to match it.

The Adult: After starring in mostly DTV movies, Haim died aged 38 from pneumonia. Good friend Corey Feldman said: "He was his own enemy. I mean, look, a lot of people that are artists tend to be their own worst enemy because we're passionate people."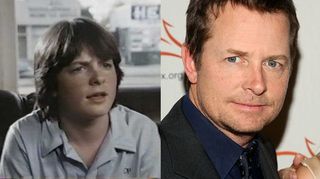 Michael J. Fox
The Child: Broke into TV in 1977 with The Magic Lie before landing a recurring role on Family Ties . Went on to star in th e Back To The Future trilogy, for which he's generally still best recognised.

The Adult: Never really broke the movie world's back (a role in Mars Attacks! notwithstanding), Fox has always had greater success on TV with Spin City and a recurring role on The Good Wife.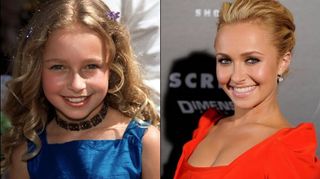 Hayden Panettiere
The Child: Landed a gig aged five on soap opera One Life To Live before moving onto Guiding Light . Pitched up in Ally McBea l's final season, then had people trying to save her as cheerleader Claire in Heroes .

The Adult: Now 23, Hayden's strayed into less safe terrain with Scream 4 (of which she was generally the best thing). Next: American musical series Nashville .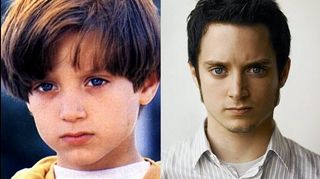 Elijah Wood
The Child: Cropped up aged eight in Back To The Future Part II (playing a video game, adorable) before going on to Internal Affairs and The Adventures Of Huck Finn.

The Adult: Became a household name (somewhat) when he signed on to play Frodo in Lord Of The Rings , and killed dead his childhood innocence as creepy Kevin in Sin City.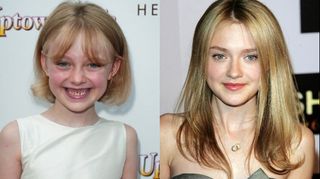 Dakota Fanning
The Child: Made her starring debut aged seven in I Am Sam , then cemented her status as a star in the making with Man On Fire, War Of The Worlds and Coraline .

The Adult: Now 18, Fanning's going for riskier material ( Twilight aside), grunging up in The Runaways and emotional drama Now Is Good.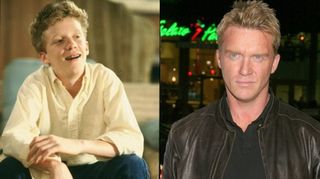 Anthony Michael Hall
The Child: Debuted aged 11 in The Gold Bug before appearing in National Lampoon's Vacation . Became a champion for geeky high schoolers during the '80s with Sixteen Candles, The Breakfast Club and Weird Science .

The Adult: Produced and starred in Stephen King TV show The Dead Zone for five years. Also pitched up in The Dark Knight as Mike Engel.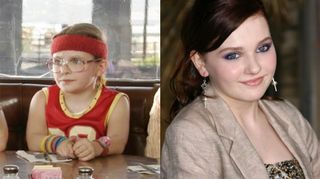 Abigail Breslin
The Child: Made her first commercial at just three, then made her movie debut in Signs aged five. Breslin followed those up with an awards-hoovering performance in Little Miss Sunshine before showing up noticeably older in Zombieland .

The Adult: Breslin has a host of films on her slate, including Gavin Hood's sci-fi adaptation Ender's Game.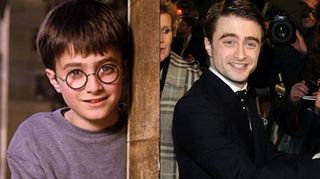 Daniel Radcliffe
The Child: Tipped into superstardom aged just 11 as Harry Potter himself, Radcliffe's movie debut was a year earlier in The Tailor Of Panama .

The Adult: With Harry Potter now firmly behind him, Radcliffe's movie choices reflect his growing maturity. The Woman In Black showed he wasn't afraid of doing something new, while upcoming Kill Your Darlings looks like a daring and affectionate tribute to Allen Ginsberg.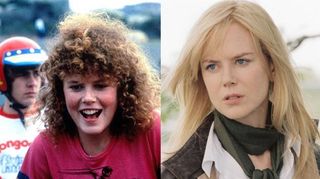 Nicole Kidman
The Child: Perhaps testing the limits of the definition 'child' here, though Kidman's entrance into the movie world at just 16 is notable thanks to one film: BMX Bandits . 1983 was a busy year for the Aussie, who also appeared in TV show Five Mile Creek and TV movies Skin Deep, Chase Through The Night and Matthew And Son.

The Adult: An Oscar-winning Hollywood heavyweight whose diamond credits include The Hours, Eyes Wide Shut, The Others, Moulin Roug e and Margot At The Wedding .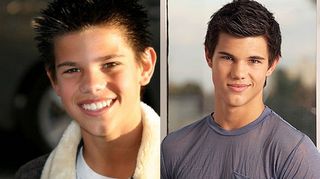 Taylor Lautner
The Child: First appeared on-screen in 2001 film Shadow Fury as Young Kismet before playing Sharkboy in The Adventures Of Sharkboy And Lavagirl .

The Adult: Possessor of the most envied washboard abs on the planet. Lautner's first foray into solo action terrain resulted in the maligned Abduction . His first post- Twilight gig is Grown Ups 2.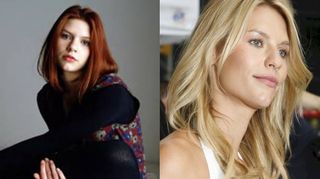 Claire Danes
The Child: Appeared in an episode of Law & Order in 1992, when she was 13 years old. Danes then landed a starring role in TV drama My So-Called Life , which only lasted 19 episodes – rumour has it that she didn't want to return for a second season owing to the show's time commitments.

The Adult: Recently won a Golden Globe for her role in hard-hitting drama Homeland , which returns for season two later this year. Her last film role was in 2009 drama Me And Orson Welles.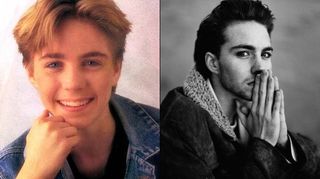 Jonathan Brandis
The Child: Debuted as a 12-year-old party guest in Fatal Attraction before playing Bastian Bux in fantasy sequel Neverending Story II: The Next Chapter . Best known for seaQuest DSV , in which he played Lucas Wolenczak for 57 episodes.

The Adult: Produced and wrote his own independent films, but Brandis' crippling depression led to the actor hanging himself in 2003. He was just 27 years old.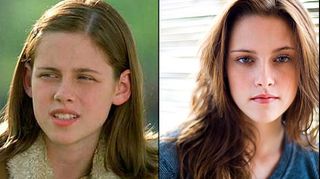 Kristen Stewart
The Child: Took uncredited roles in The Thirteenth Year and The Flintstones In Viva Rock Vegas before landing the big one – starring as Jodie Foster's daughter in P anic Room.

The Adult: Twilight has dominated her life for the past four years, but Stewart's already looking to the future with ballsy drama On The Road .
Jonathan Lipnicki
The Child: The cute little squirt of Jerry Maguire fame (his debut), who followed that Tom Cruise vehicle with Stuart Little, The Little Vampire and Like Mike.

The Adult: Has transformed himself into a buff, muscle-bound twentysomething after a break from acting between 2005-2011. Next up: For The Love Of Money (alongside Edward Furlong) and Tag .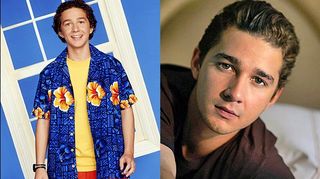 Shia LaBeouf
The Child: Mostly stuck to TV in formative years, appearing on TV sitcom Caroline In The City aged just two. Small roles in Charlie's Angels: Full Throttle and Holes , plus TV series Even Stevens , got his name out there.

The Adult: Star of the first three Transformer films, LaBeouf is currently looking to horizons new with dramas Lawless and Robert Redford's upcoming The Company You Keep.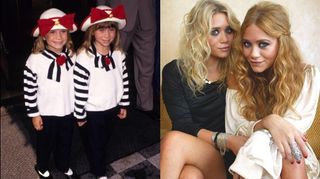 Mary-Kate & Ashley Olsen
The Child: TV series Full House dumped this fearsome twosome in the spotlight, and the powers that be took no time turning them into a brand – which included a string of moppet-friendly movies.

The Adult: Little sis Elizabeth Olsen possibly has the adult acting career these girls always dreamed of, which could explain why they're more interested in fashion these days. Their last film was 2004 flop New York Minute .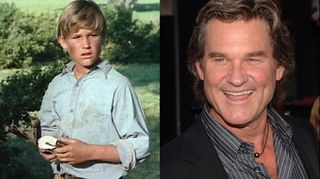 Kurt Russell
The Child: Landed a lead role in Western TV series The Travels Of Jaimie McPheeters in 1963 when he was just 11 years old, which led to a decade-long contract with Disney during the '70s.

The Adult: Was nominated for an Emmy for 1979's Elvis , and has become an adored figure in cult circles for roles in Escape From New York, The Thing and Death Proof. That, and Overboard . Remember Overboard ?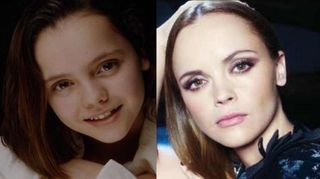 Christina Ricci
The Child: Not every young actress can say her first ever movie co-star was Cher – except Ricci, who worked with the popstress on 1990's Mermaids . Her profile rose with roles in The Addams Family movies and Casper .

The Adult: Never a slave to her image as an 'unconventional' leading lady, Ricci's carved out an insanely varied career for herself. There were misses ( Cursed, Speed Racer ) and a torrent of hits ( Sleepy Hollow, Monster, The Opposite Of Sex ).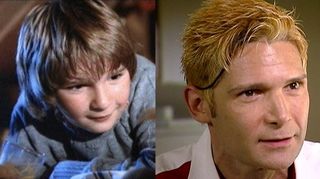 Corey Feldman
The Child: The '80s' poster boy for kooky kids, Feldman brought his own distinct flavour of oddness to the cult classic likes of The Goonies, Gremlins, Stand By Me and The Lost Boys. He even confronted Jason Voorhees himself in Friday The 13th: The Final Chapter.

The Adult: Feldman survived a battle with drugs and began working with young people. He moved into indie filmmaking and now divides his time between his band and movies – including sequels to The Lost Boys.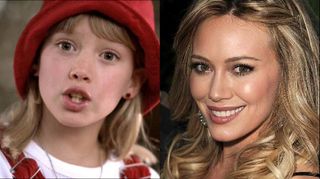 Hilary Duff
The Child: Another Disney kid, Duff's big break came with TV series Lizzie McGuire – which actually came after her movie debut, Casper Meets Wendy.

The Adult: Duff's had a rocky ride to adulthood in the critical stakes, having been nominated for five Golden Raspberry Awards. She's just given birth to her first child, which we imagine will involve a break from acting for a while.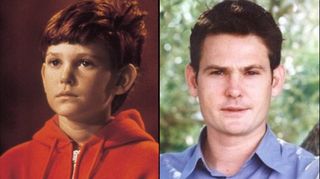 Henry Thomas
The Child: Another Spielberg beneficiary, Thomas was plucked from obscurity to play the young lead in ET: The Extra-Terrestrial . He went on to play a young Norman Bates in the less-lauded Psycho IV: The Awakening.

The Adult: Thomas has worked consistently since his ET days, appearing in everything from Gangs Of New York to Dear John . Never as the lead, mind.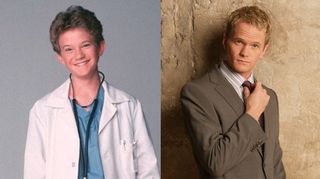 Neil Patrick Harris
The Child: Debuted in Whoopi Goldberg movie Clara's Heart in 1988 before taking on the title role as Doogie Howser in the comedy-drama series.

The Adult: Now best recognisable as a womaniser in TV sitcom How I Met Your Mother , Harris has been slowly cracking the big screen with appearances in The Muppets, American Reunion and The Smurfs. Also performed at the Oscars.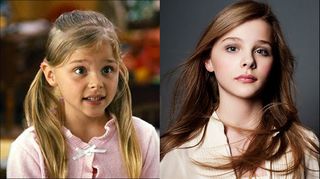 Chlo Grace Moretz
The Child: Played an adorable moppet in The Amityville Horror remake and stuck to genre stuff with The Eye before kicking ass as Hit-Girl in Kick-Ass . Was JGL's sage younger sister in (500) Days Of Summer.

The Adult: On the cusp of adulthood at the grand old age of 15, Moretz is returning for another round of Hit-Girl mayhem with Kick-Ass 2, and continues her worrying trend of reboots (note: Let Me In ) with Carrie .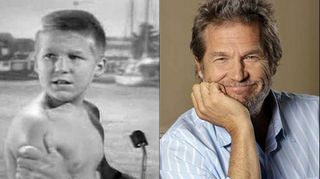 Jeff Bridges
The Child: Entered the fray aged nine alongside dad Lloyd and brother Beau in TV show Sea Hunt.

The Adult: One of our most prolific and still-thrilling actors. Bridges has a name for himself now as a laidback dude (see: The Big Lebowski ), but his career's a treasure trove of wonders: The Last Picture Show, Thunderbolt And Lightfoot, Tron, The Fabulous Baker Boys, True Grit…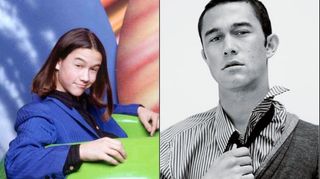 Joseph Gordon-Levitt
The Child: Be-curtained in Third Rock From The Sun , a student in dog pic Beethoven and 'Young Norman' in A River Runs Through It. His teen contributions included getting his face smooshed in Halloween: H20 and getting loved up in 10 Things I Hate About You.

The Adult: Genre-hopping like a genre-loving flea, JGL's done action (Inception, Looper ), comic books ( Dark Knight Rises ) and tragi-comedy ( 50/50, 500 Days Of Summer ). One of our favourites.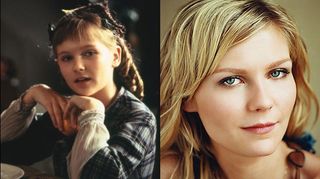 Kirsten Dunst
The Child: Was directed by Woody Allen in her film debut (short film Oedipus Wrecks ) before terrifying and thrilling in equal measure as seriously messed-up young vampire Claudia in Interview With The Vampire.

The Adult: Went through a non-car-wreck teen phase (gold star results : Bring It On, The Virgin Suicides, Drop Dead Gorgeous ) before emerging with the mature likes of Melancholia and Eternal Sunshine Of The Spotless Mind.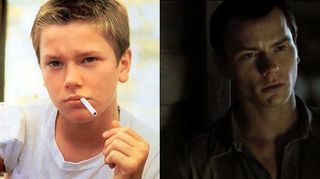 River Phoenix
The Child: Made his debut in Joe Dante's sci-fi fantasy Explorers in 1985 before making one of his most famous films, Stand By Me . Went on to star as Young Indy in Indiana Jones And The Last Crusade.

The Adult: Made the phenomenal My Own Private Idaho in 1991, then tragically died on 31 October 1993 of a cocaine and heroin overdose.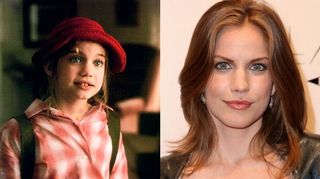 Anna Chlumsky
The Child: Most recognisable for her role as Vada Sultenfuss in My Girl , which she filmed when she was just 11 years old. She also made sequel My Girl 2 and Trading Mom.

The Adult: Jumped back into the spotlight via scathing political comedy In The Loop . Now mostly appears in TV shows like White Collar , Covert Affairs and Army Wives.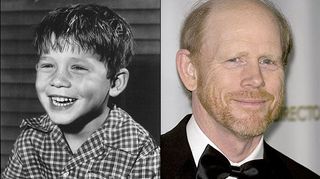 Ron Howard
The Child: Made his first uncredited on-screen appearance aged just two (Frontier Woman ) before landing a gig on The Andy Griffith Show aged six. Went on to appear in Happy Days for six years.

The Adult: One of Hollywood's biggest directors, with two Oscars under his belt. Top credits include Frost/Nixon, A Beautiful Mind, Apollo 13 (and yes, Willow and Splash ).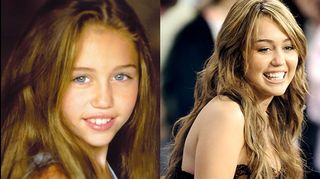 Miley Cyrus
The Child: Rose to fame via the Disney Channel where she played Hanna Montana (and recorded the show's soundtracks). Took the show to the big screen for mucho green.

The Adult: Cyrus started growing up with rom-com The Last Song in 2010, then dated her co-star Liam Hemsworth (her "first serious boyfriend"). The relationship didn't last.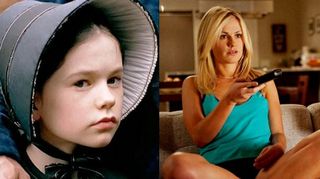 Anna Paquin
The Child: Second youngest Oscar winner in the history of the Academy Awards, nabbing a Best Supporting Actress gong aged 11 for The Piano. Also made goose movie Fly Away Home.

The Adult: Played Rogue in the X-Men f ilms before getting her kit off for saucy vamp show True Blood . Got stabbed in Scream 4.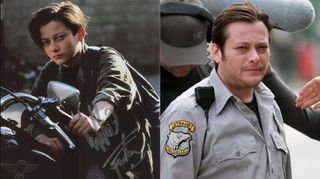 Edward Furlong
The Child: Starred alongside Arnold Schwarzenegger in 1991's phenomenal Terminator 2: Judgement Day , which would end up being his best work to date ( American History X aside), before making other-sequel Pet Sematary II .

The Adult: Has had numerous run-ins with the police, been hospitalised for suspected overdoses and slapped with a restraining order. Most high-profile recent movie credit? A bit part in The Green Hornet.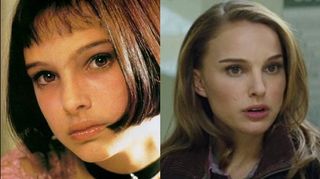 Natalie Portman
The Child: Made a cracking entrance into film via her debut performance as an orphan in Léon: The Professional. Also had roles in Heat and Beautiful Girls.

The Adult: Has ridden out the storm that was Star Wars and emerged on the other side as a fan of daft fantasy ( Your Highness ), dark thrillers ( Black Swan ) and comic-book adaptations ( Thor ). Also, gorgeous.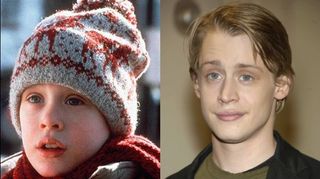 Macaulay Culkin
The Child: Played troublemaker Kevin McCallister in the first and second Home Alone films (after an appearance in Uncle Buck ) before going on to make Richie Rich and My Girl. Was friends with Michael Jackson.

The Adult: Dated Mila Kunis. Got arrested for possessing marijuana and other 'controlled substances'. Made a triumphant return to acting in 2004's Saved! Has lent his voice to five episodes of Robot Chicken . Generally a spotlight-avoider.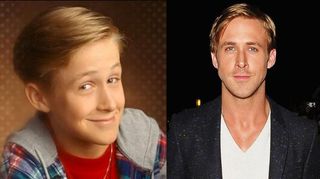 Ryan Gosling
The Child: Slightly odd-looking youngster and part of the Disney Channel's feted Mickey Mouse Club (between 1993 and 1995). After that he made films like Frankenstein And Me and The Unbelievables , neither of which you've probably seen.

The Adult: Just plain cool, really. Though The Notebook made him into a heartthrob, Gosling's resolutely done his own thing with indies like Lars And The Real Girl and the awesome '80s-inspired Drive .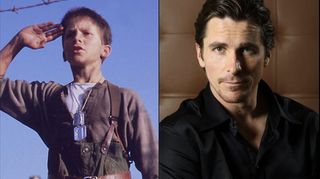 Christian Bale
The Child: Was snapped up at the age of 13 by Steven Spielberg, who cast him in Empire Of The Sun . Prior to that, Bale had already starred in Mio Min Mio and three TV projects.

The Adult: Forevermore our generation's defining Batman, thanks to Christopher Nolan. Also has a reputation as a dedicated workhorse, doing anything to nail a role.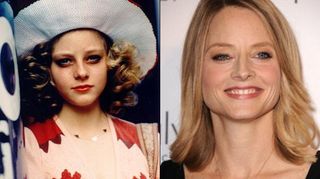 Jodie Foster
The Child: Had roles in Mayberry and The Doris Day Show before storming the big screen with Taxi Driver, aged just 13.

The Adult: One of the toughest women on film, having faced Hannibal Lector (and lived) in Silence Of The Lambs, invading crims in Panic Room and Christoph Waltz in Carnage .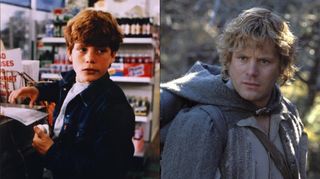 Sean Astin
The Child: Inhaler-chuffing brace-wearer Mikey in The Goonies (his first ever acting role) and the kid in Dudley Moore comedy Like Father Like Son .

The Adult: Now most recognisable as Samwise Gamgee, Frodo's best friend in the Lord Of The Rings films. Astin's also a director now, having helmed episodes of Angel and Jeremiah .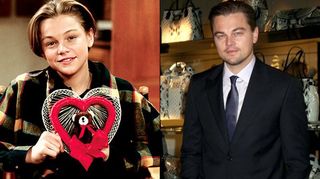 Leonardo DiCaprio
The Child: Made his acting debut in underrated campy horror sequel Critters 3 before blowing us all away as a mentally disabled youngster in What's Eating Gilbert Grape?

The Adult: One of the most interesting actors working today. Having outgrown his (unwanted) heartthrob image, DiCaprio's now a solid dramatic actor who's worked with the best in Hollywood