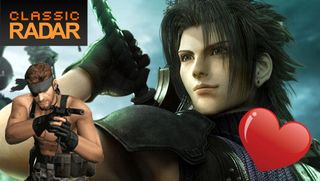 Welcome to ClassicRadar, where GR sheds some light on some of its best old content. In honor of the progress made in marriage equality in the US, here's one of our most gay positive (and positively gay) features. Prepare to expand your mind and enjoy!
Originally published 7/23/2010
Videogame media has a long running habit of being misogynistic and sexist, more than willing to demean females and treat them as sex objects to satiate the lustful demands of thirteen-year-old compulsive masturbators, otherwise known as the core gaming audience. We know this is wrong, and that objectifying women in the name of traffic is both immoral and inappropriate. After all, there are plenty of men who need to be objectified as well.
We here at GamesRadar are perfectly secure in our sexuality, which is why we're not afraid to admit that there are more than a few videogame males for whom we'd happily butter the other side of the toast. So, we now provide something for fellas who like fellas. Let's get some balance going.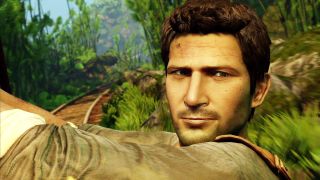 Nathan Drake
Let's start with the obvious. If Nathan Drake is to female games what Lara Croft is to male ones, then one has no choice but to go gay for this treasure-hunting pirate pulverizer. He's witty, he's courageous, and he's good at climbing, which is everything your humble author looks for in a man. Plus of course, when Drake finally strikes it big with the haul of a lifetime, who wouldn't want to be the man hanging from his arm?
All of these points make him a highly eligible bachelor, and I haven't even mentioned how good he looks when his shirt gets all wet. Now all I have to do is claw that bitch Elena's eyes out and Nathan will be all mine!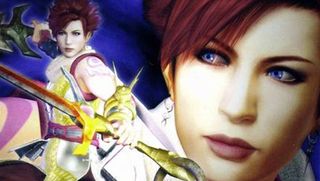 Lau Wong
Even the most heterosexual man in the world has a soft spot (and a hard something else hurr hurr) for androgynous J-pop superstar Gackt. You can have enough hair on your back to clothe a mammoth, tattoos of skulls down each arm, a Harley Davidson and the nickname Animal Bastard, but deep down, but you can't resist Gackt. Even Vinnie Jones would be reduced to the status of a giggling school girl in his presence.
The character Lau Wong from Bujingai is directly based upon the Japanese icon, who also voiced the character and contributed to the PS2 action game's story. While other characters like Squall have been inspired by Gackt, Lau Wong is practically built by him. That makes for one of the sexiest videogame characters in the world, and even the Catholic Church would understand if you developed wholly unChristian feelings toward this character.
At the end of the day, even the Pope wants to mack Gackt's sack.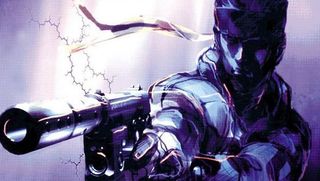 Solid Snake
Leaving aside the obvious "I'd make HIS snake solid hurr hurr" jokes, there's a good reason why you'll find a whole bunch of drawings depicting Snake as a sex object, especially if you hang around the kind of sites I do. Solid Snake is tough, he gets the job done, and even when he's got the body of an old man, his arse looks fantastic in a figure-hugging sneaking suit.
You'd just feel so very protected in his arms, would you not? Anybody who says they wouldn't want to luxuriously blow kisses on the bare chest of a man who went toe-to-toe with a Hind D is a liar. Snake's the ultimate badass, capable of exploding a walking battle tank and swaggering away with a cigarette in his mouth like it was nothing. If that doesn't get your motor revved, nothing will. Besides, if you're really worried about being judged by the rest of the parish, you can simply argue that it's not really gay if it's with a clone. Everybody wins!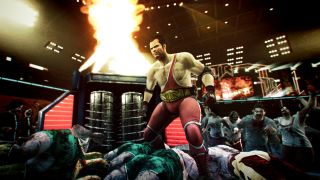 Frank West
He's covered wars, you know. Well, I know something else he can cover... with FLUIDS OF A SEXUAL NATURE, ACTUALLY! Frank West has been a firm fan favorite in the years since Dead Rising was released, and Capcom has been more than happy to jump on the character's popularity almost as much as I'd be happy to simply jump on the character.
Frank West's an everyman, and as such, he appeals to all of us. He's serious about his work, he's not afraid to risk his neck for a story, but he's also got an eye for fashion, giving him plenty of traditional gay appeal. West isn't afraid to stand out from a crowd with his dress sense, having the confidence required to make the Servbot look work when others have failed to do so. Plus, any man who will tackle a horde of ravenous zombies armed only with a shopping kart and a pair of boxer shorts better expect some male attention.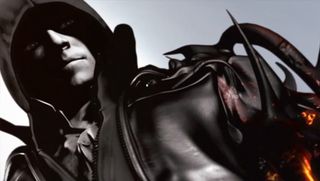 Alex Mercer
Prototype's shape-shifting star is almost a perfect man. Why? Well, he can turn into anything, can't he? Even if you're not gay, just have him ingest Scarlett Johansson and everyone's a winner. If you ARE gay, then you can get your hands on any penis you want thanks to this guy. Hell, have one for every day of the week! All shapes, all sizes, all colors! Alex Mercer is the gay gift that keeps on gay giving.
As if that wasn't enough, this guy can drive tanks, run up walls, and turn his hands into gigantic claws of killing death. Hello, boyfriend material!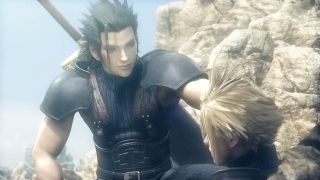 Zack Fair
I'll happily admit that the emo look is pretty hot, despite the general personality of your typical emo being far from attractive. Give me some spiky black hair on a pretty face, male or female, and you can guarantee that I'll be buying the drinks. Zack Fair most definitely ticks my boxes, and this is all before he gets his big chopper out. I'm talking about his sword, of course. Hurr hurr again.
There's nothing ironic or amusing about this selection, nor is there anything deep or complex. Zack Fair is hot because he is hot, and that's all there is to it. Shallow? Yes. Uncomfortable? Well, if you're not comfortable with your own sexual tastes, sure. But it's true, and that's an undisputed, scientific, FACT.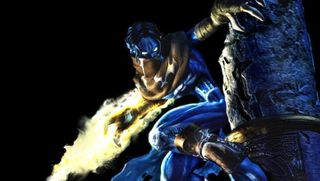 Raziel
He's got broken wings, three fingers, no lower jaw and a hunger for wayward souls, but let's be honest; Raziel is a bad boy, and that's never going to stop being sexy. 'Sides, every list of men worth going gay for needs that typical, brooding, mysterious, floppy-haired entrant, and Raziel fits the bill perfectly.
Ultimately, however, you'd all go gay for Raziel because who on Earth would dare say no? If this skeletal freak came knocking on your hotel room door one night, reeking of cheap booze and whispering violent sexual threats through the keyhole, are you going to try and tell him to go home empty handed? Absolutely not. He'll have you even if it must be burglary. The best you can do is hope he's a fast worker.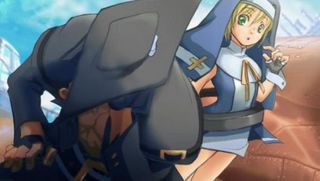 Bridget
Well... duh.
EDITOR'S NOTE: This assumes Bridget is of legal age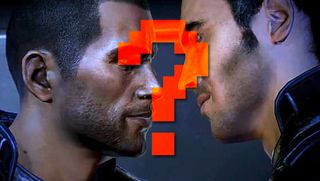 Curious?