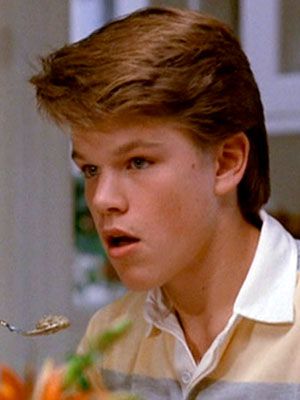 Mystic Pizza (1988)
Matt Damon started his career in this well-known chick flick, which is best remembered for launching Julia Roberts on her way to mega-stardom.

Playing 'Steamer' he only gets one line, as the movie focuses instead on the multitude of relationship issues facing the three friends who work at Mystic Pizza. Still, not a bad start for your first foray into films.

Brainiac Damon? It's hard to tell, as his only line involves him asking his mum to eat his 'green stuff.' We're guessing no.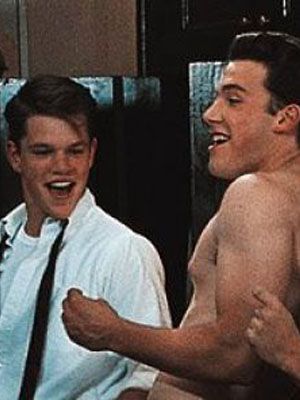 School Ties (1992)
Damon took a few small roles over the next few years, but School Ties not only gave him a little more space to actually act, it also gave him a chance to work with his childhood friend Ben Affleck (Brendan Fraser and Chris O'Donnell also appeared in this 50s-set movie).

Fraser plays a Jewish kid who faces prejudiced treatment when he moves to a new prep school on a football scholarship, particularly when he butts heads with Damon, a rival for his spot on the field.

Brainiac Damon? No, on top of his ignorance, he's also flunking history.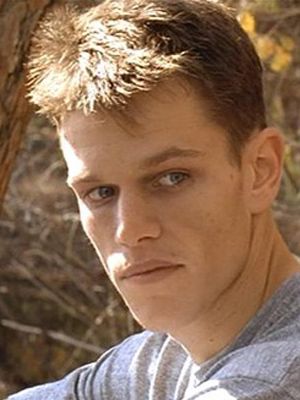 Courage Under Fire (1996)
Fairly early in his career, Damon scored a great deal of attention in this military drama. In terms of scale, it was his biggest film yet, and he made the most of it with a committed performance.

In a supporting role, as a soldier key to the investigations regarding potential Medal of Honour recipient Captain Walden (Meg Ryan), Damon dropped a considerable amount of weight to give his drug addict a convincingly gaunt physicality.

Brainiac Damon? Yeah, this ain't your average screen junkie.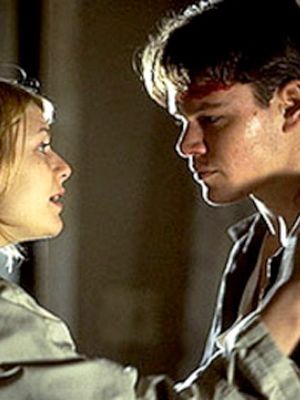 The Rainmaker (1997)
Francis Ford Coppola was impressed by Damon's turn in Courage Under Fire and cast him as the lead in this John Grisham adaptation.

While The Rainmaker is nowhere near Coppola's finest work, it's still satisfying as a mostly-straightforward genre piece, in which Damon's young lawyer, desperate for cash after graduating, takes on a seemingly unwinnable case against an insurance giant.

Brainiac Damon? You don't pass the bar exam if you're short on grey matter.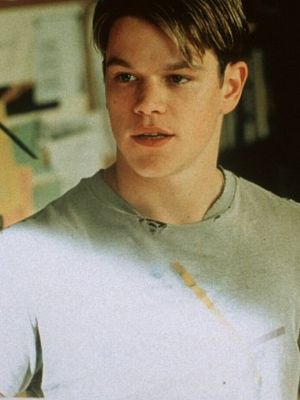 Good Will Hunting (1997)
Dissatisfied with the type of roles that were on the market, Damon and Ben Affleck got together to write this screenplay, which saw them take home an Oscar.

Both starred in the film, but Damon took the lead as a streetwise janitor who's never too far away from trouble, but just happens to be a maths genius. Not only did the pair manage to craft compelling characters, but they also capture a vivid, believable Boston neighbourhood.

Brainiac Damon? The Oscar-winning writer seems at home playing a supersmart, but modest, guy.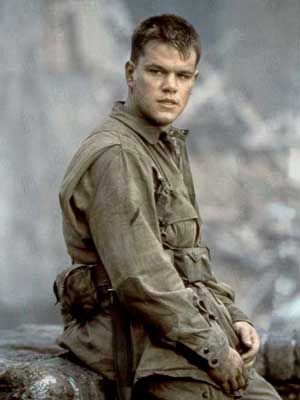 Saving Private Ryan (1998)
Still in the developing stages of his career, Damon was getting noticed by big-name directors, and they don't come much bigger than Steven Spielberg, who cast the young actor in a pivotal role in his WWII epic.

Despite playing the title character, Damon doesn't appear until the second half of the movie, but even with limited screentime, he keeps his performance subtle as the rescuee who's not sure he deserves it.

Brainiac Damon? It's another thoughtful character for Damon.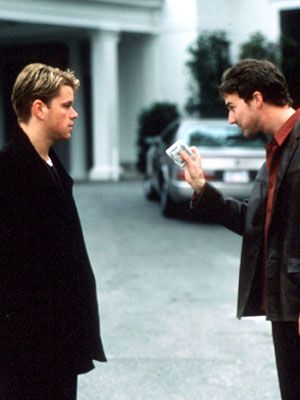 Rounders (1998)
While this movie received scornful reviews when it was released, it has developed a bit of a following in the meantime, for both its portrayal of poker, and also the fact it contains early performances from Damon and Ed Norton, and features John Malkovich at his most hammy.

Damon is a law student with a knack for card games, and Norton's his fresh-out-of-chokey best mate who can't help getting them into trouble. Your interest in the game will have a big impact on your ultimate enjoyment of Rounders .

Brainiac Damon? He could probably take on Rain Man at cards.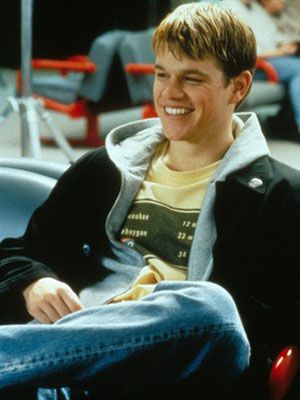 Dogma (1999)
He teamed up with buddy Affleck again, this time for Kevin Smith (who directed Ben, and Matt in a cameo, in Chasing Amy ).

The pair play fallen angels looking to get back into heaven by means of a spiritual loophole. There are plenty of interesting ideas bouncing around here, but ultimately it's a bit too cluttered and haphazard to work as a comedy, a satire, or even an adventure.

Brainiac Damon? He hasn't read the good book as closely as he should have done.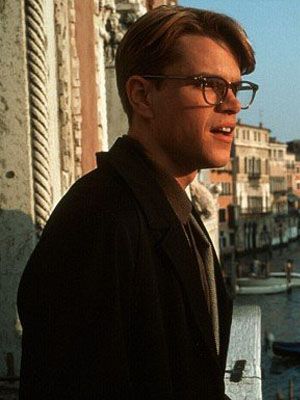 The Talented Mr Ripley (1999)
Damon subverted his Mr Nice Guy image to play it thoroughly sinister, in the most successful movie to spring from Patricia Highsmith's book series.

Anthony Minghella's thriller favours slow-burn tension over action and pyrotechnics, and as well as a superb performance from Damon, the movie is littered with spot-on supporting turns, notably Jude Law, Philip Seymour Hoffman and Cate Blanchett.

Brainiac Damon? He's a chillingly crafty one here.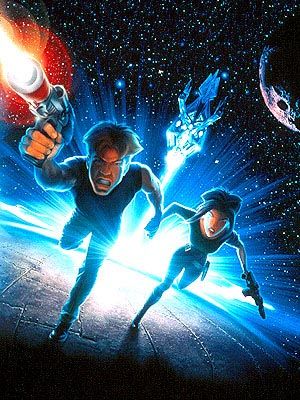 Titan A.E. (2000)
This animated sci-fi movie was a notable attempt to do something a little different within the medium, but it suffered from an uneven blend of styles, and it somehow felt dated as soon as it was released.

The last film feature film directed by Don Bluth (depending on your childhood allegiance he's either an underdog hero or a poor man's Walt), it at least had a plot (a bunch of survivors travel the galaxy after Earth is destroyed) that distinguished itself from other kiddie fare.

Brainiac Damon? Not particularly, by Damon's standards.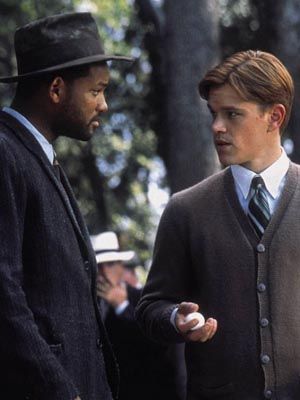 The Legend of Bagger Vance (2000)
Robert Redford directed Damon in this cloyingly cheesy movie. Damon plays a skilled golfer who's traumatised by his experiences in WWI. He gets a chance to turn his life around when mysterious caddy Bagger Vance (Will Smith) arrives and dispenses his uniquely twee wisdom.

Both Damon and Smith feel out of place, and Bagger Vance fails to convince as a sports movie, a romance or a fantasy.

Brainiac Damon? He's on autopilot here.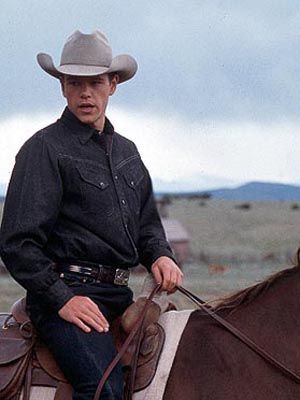 All the Pretty Horses (2000)
Billy Bob Thornton's adaptation of Cormac McCarthy's novel flopped at the box office, and suffered a critical onslaught, which doesn't seem entirely fair as the film was famously savaged in the edit suite.

As a result, there are inspirational flashes - the impressively mucky cinematography remains undimmed, and Damon gives an appreciably stoic performance - but ultimately it feels incomplete, and moves at a disorientatingly uneven pace.

Brainiac Damon? He lacks the foresight to keep himself out of trouble.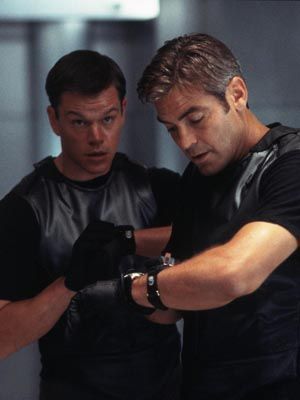 Ocean's Eleven (2001)
Damon's first outing in what would be the first (and least good) of his two big trilogies. Regardless of your thoughts on the next two entries, there's no denying the fact that Eleven is snappy entertainment.

It's almost too slick, but Steven Soderbergh (a frequent Damon collaborator) moves things along with such cool pizzazz that it's impossible not to have a smile on your face throughout.

Brainiac Damon? His pickpocket is the rookie of the team.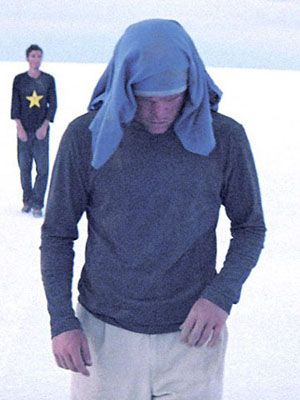 Gerry (2002)
Working with Good Will Hunting director Gus Van Sant again, and starring with Ocean's teammate (and childhood friend, of course) Casey Affleck, this existential effort was nowhere near as crowdpleasing as those previous collaborations.

Matt and Casey both play Gerrys, two hikers who get lost in the desert. The film's themes feel like they'd perhaps be better expressed in a novel: on screen the story's simply boring.

Brainiac Damon? Not his most intelligent character.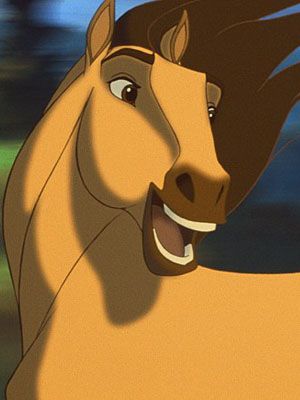 Spirit: Stallion of the Cimarron (2002)
Matt Damon didn't have the greatest luck when it came to animated movies. After Titan A.E. , he next lent his voice to the four-legged star of this forgettable kids' flick.

The sanctimonious historical context of the story is at odds with the bold, kid-friendly animation, and there's no wit or sparkle to bring any life to the rote, moral-heavy plotting.

Brainiac Damon? As far as horses go...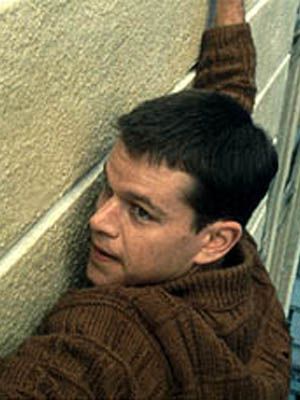 The Bourne Identity (2002)
The franchise that made Damon a genuine star begins here, in a spy thriller that hits all the right notes, impressing in the action stakes without scrimping on plot or characterisation (the series' tends to cast actors over stars).

At the movie's core is Damon, bringing depth to a potentially blank amnesiac character. Considering the quality of the final outcome, it's hard to believe this went through a troubled production.

Brainiac Damon? He's an action hero whose intelligence thrills as much as his gunplay.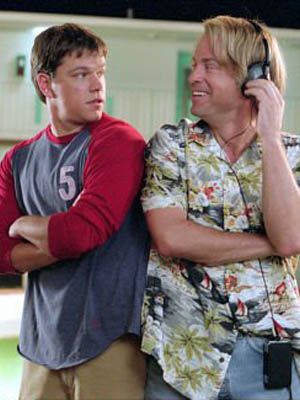 Stuck on You (2003)
A venture into broad comedy wasn't hugely successful for Damon. He makes a decent enough double-act with Greg Kinnear (the pair play conjoined twins), but there's not enough story, or proper laughs, to warrant revisiting this one.

If the supporting cast had have matched up to Damon and Kinnear, maybe this could've gone somewhere. Although, as the Farrelly brothers seem to be playing it safe with their potentially-offensive subject matter, perhaps this was destined to be vanilla.

Brainiac Damon? One of Damon's least intelligent characters (and films).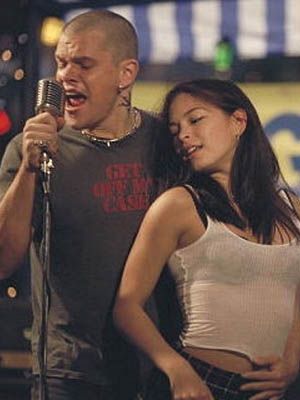 Eurotrip (2004)
Although he only appears in a brief cameo, Damon is far and away the highlight in this otherwise forgettable sub- American Pie teen com.

He's almost unrecognisable as the skinhead, punk-band frontman who steals away the lead character's girl (and announces it via the medium of song), spurring the lad on to take a trip to the continent.

Brainiac Damon? Not at all.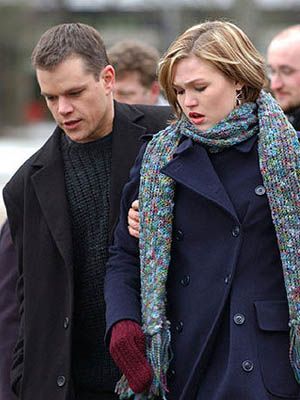 The Bourne Supremacy (2004)
Damon was Bourne again (sorry) in this second franchise installment that was every bit as good as the first. Paul Greengrass took the directorial reins, and while his shakey-cam stylings made the action more urgent, there was no intelligence sacrificed.

Supremacy manages to throw in plenty of surprises, and we're forever grateful for finding out that Jason Bourne is capable of defending himself with little more than a rolled-up magazine. It's a credit to the franchise that its popularity snowballed without resorting to lowest-common-denominator tactics.

Brainiac Damon? He's still super-smart, as he gradually delves further into his history.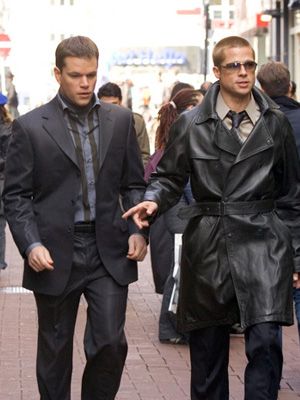 Ocean's Twelve (2004)
Damon's second Part II of the year wasn't quite so kindly received as Supremacy . While it's simply not as bad as some of the stinking reviews would have you believe, it lacked the straightforward verve of its predecessor.

The infamous Bruce Willis cameo scene is too smug for it's own good, and the final pay-off is immensely underwhelming, but there's still fun to be had here if you fancy giving your brain the night off.

Brainiac Damon? He's still treated like the runt of the litter here.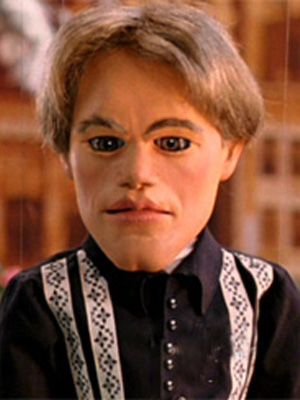 Team America: World Police (2004)
"MATT DAMON!"
OK, so not a Damon performance strictly speaking, but this one has haunted the actor for years.

While other film stars and political figures have a slightly more satiric ribbing, Trey Parker and Matt Stone decided to bestow learning difficulties on Matt Damon (his only ability amounts to shouting his own name) after seeing how his puppet turned out.

Brainiac Damon? Maybe the joke has endured so long because it's such a randomly stupid portrayal.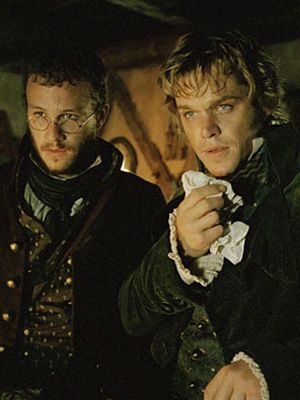 The Brothers Grimm (2005)
Terry Gilliam cast Damon and Heath Ledger against type as Wilhelm and Jacob Grimm, with Damon as the swaggering lad and Ledger playing the bookish nerd.

The fairytale authors are fraudulent ghostbusters here, until they're called upon to tackle a real witch. As with a lot of Gilliam's films, there are several moments of genius in amidst anotherwise haphazard adventure.

Brainiac Damon? His brother does most of the thinking.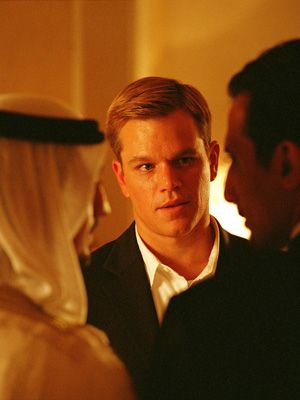 Syriana (2005)
Traffic screenwriter Steven Gaghan directed this expansive look at the reach of the oil industry. Matt Damon plays an energy analyst whose personal tragedy gets mixed up in his business affairs.

He's on top form, surrounded by a quality cast (this is the movie for which George Clooney won his Oscar), and Gaghan ensures that this dense, weighty movie is propelled along at breakneck speed, focusing on the human faces of a global crisis.

Brainiac Damon? He brings a convincing, fast-talking expertise to his character.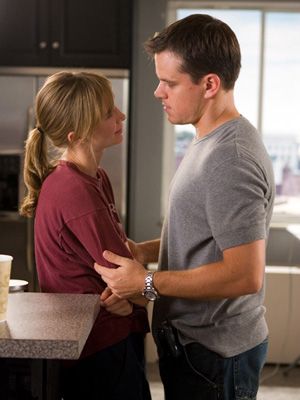 The Departed (2006)
It's always interesting to see Damon as the villain, and in Martin Scorsese's Infernal Affairs remake he's menacing, conniving, but never totally hissable.

The film generates its heat from the opposing undercover missions of Damon's crook and DiCaprio's copper, despite the fact they barely share the screen. Throw in some scintillating supporting players (Mark Wahlberg and Alec Baldwin showboat, Vera Farmiga holds things together) and this becomes one of the tensest crime thrillers of recent years.

Brainiac Damon? He's an on-the-ball bad guy.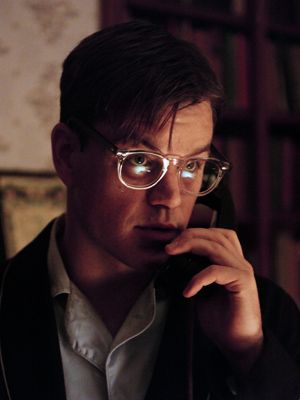 The Good Shepherd (2006)
Robert De Niro's mostly-based-on-fact story of the birth of the CIA is fascinating, even if it is a little cold, with Damon giving his full commitment to a role that requires him to be unswervingly dedicated.

He plays Edward Wilson, a fictional character heavily inspired by real-life figure James Jesus Angleton. The film can feel episodic, with countless subplot diversions, but it remains interesting throughout.

Brainiac Damon? We first meet him as a Yale student, before he rises through the government ranks.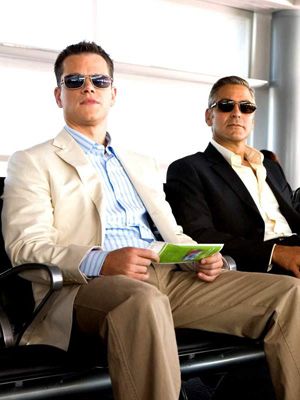 Ocean's Thirteen (2007)
The final installment in Steven Soderbergh's crime-is-cool series went some way to rectifying the disapproval aimed at Twelve by pretty much being a rehash of Eleven .

Those who dislike the movies' lack of tension and smug self-awareness aren't going to be appeased here, but for everyone else, the slick fun, and a shouty-as-hell performance from Al Pacino, are guaranteed to inspire face-filling grins.

Brainiac Damon? His seduction technique lacks finesse.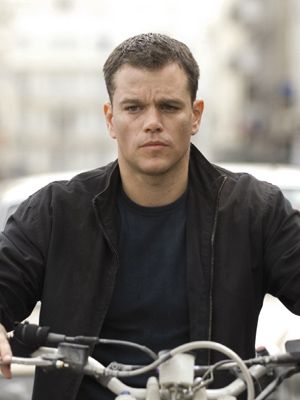 The Bourne Ultimatum (2007)
The final (for now) installment in the saga didn't provide much of an answer to the enigma of Jason Bourne (or David Webb, if we must), but as an intelligent actioner it's damn near unbeatable.

As we've come to expect, there's intelligence and surprises, but no shortage of innovative action: one hand-to-hand combat scene in particular leaves you literally gasping for breath. With an unexpected emotional weight in the climax, this is a satisfying close to Bourne's screen saga.

Brainiac Damon? Three films in and the amnesiac assassin still has some tricks up his sleeve.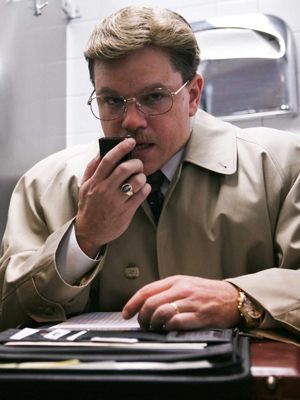 The Informant! (2009)
Under the direction of Steve Soderbergh (yet again), Damon delivers what's possible the performance of his career, completely disappearing beneath the middle-aged man trappings (dodgy hair, 'tache, glasses, suits and a gut).

His voiceover is dryly hilarious, too, and he finds the pathos in the man who was whistleblowing and embezzling from his company at the same time. His performance is the sole reason to watch the film though, because there's little else on offer besides his awesomeness.

Brainiac Damon? He becomes deluded to the point you're not even sure it's OK to laugh at him.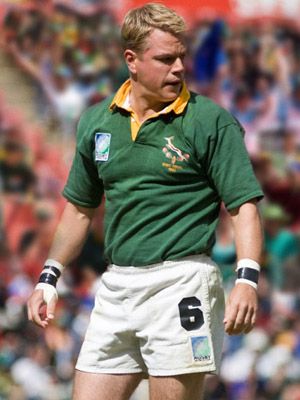 Invictus (2009)
This didn't turn out to be the awards magnet people were expecting though Damon (having a decent go at a South African accent) and Morgan Freeman both received Oscar nominations for their performances.

Even if you're not familiar with the real-life events (and Clint Eastwood sticks pretty closely to the facts), you'll be able to predict exactly where it's going. But, if it's a feelgood sports movie with added political resonance you're after, you could do a lot worse.

Brainiac Damon? He's obviously got a good tactical head for rugby.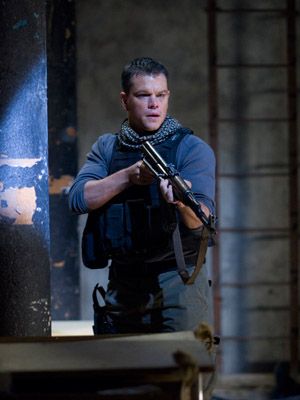 Green Zone (2010)
Damon and Bourne II and III director Paul Greengrass tackled the topic of elusive weapons of mass destruction in Iraq. Despite the 'Bourne goes to war' sell, Green Zone didn't fair a great deal better than most Iraq-themed movies at the box office.

While some critics have slammed the film's portrayal of real events, there's no denying it works as an action film set within a recognisable context, pairing the big issues with some extremely tense and involving set pieces.

Brainiac Damon? He doesn't have full possession of the facts, which kickstarts his quest for knowledge.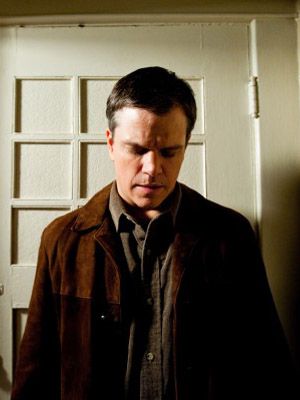 Hereafter (2010)
Clint Eastwood's supernatural drama wasn't hugely well-received. It opens well enough, with an impressive recreation of the 2004 Thailand tsunami, before splitting into three separate narrative threads.

Damon plays a clairvoyant unable to deal with his gift. There a moments that suggest this could have been much better, and it comes with Eastwood's trademark sheen, but somehow it pulls of the unlikely feat of being too serious and too silly at the same time.

Brainiac Damon? His brain seems to be a little too powerful here.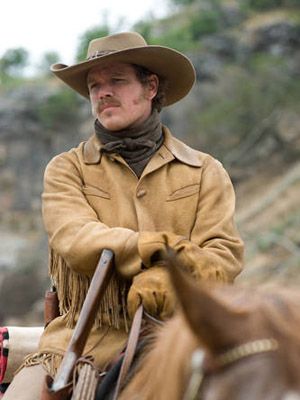 True Grit (2010)
Thankfully, Damon redeemed his slow start to the year with an ace turn in the Coen brothers' western. As Texas Ranger La Boeuf, he plays it funny, but with admirably subtlety, ensuring that his character retains some dignity.

It's a credit to Damon's complete lack of vanity that he'll take a supporting role, and bury himself beneath period details, to the benefit of a great movie.

Brainiac Damon? He's a bit of a doofus, albeit a loveable one.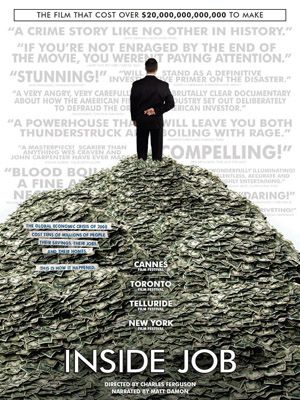 Inside Job (2010)
This week sees Damon narrating superior (and rather terrifying) documentary Inside Job , which investigates the global financial crisis with a wealth of insight and probing precision. Check out our review here .

Next up he'll be seen opposite Emily Blunt in sci-fi-tinged romance The Adjustment Bureau , and he's got Steven Soderbergh ensemble Contagion and Cameron Crowe's We Built a Zoo in the pipeline.

And after that, he's set to work with Soderbergh AGAIN on Liberace (with Michael Douglas in the lead), and he just might appear in Neill District 9 Blomkamp's Elysium . So, it doesn't look like he'll be taking it easy anytime soon...