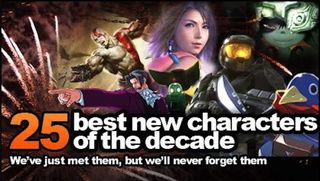 The 25 best new characters of the decade
Pac-Man and Mario owned the 1980s. Sonic, Lara and Snake took over for the 1990s. Their games are considered classics. Their names are timeless and iconic. Their images are burned into the memory of every gamer, even those who were born after the characters themselves.

Now we have another ten years worth of heroes, villains, sidekicks and love interests to occupy our imagination. Which, however, will remain there? Who will we still remember, love and endlessly discuss at the start of the next decade? And the decade after that? These are our 25 favorite characters of the 2000s, listed alphabetically. Agree, disagree and pick your own in the comments section below.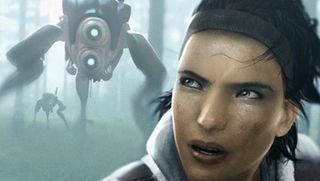 Alyx Vance (Half-Life 2)
Around the beginning of the decade, the conventions of videogame narrative said that action game NPCs must be unconvincing mechanical ciphers who move like tractors and talk like a broken Speak & Spell. Female ones should pout and constantly threaten to get their bangers out.

Screw you, conventions of videogame narrative! said Valve. We care not for your insidious fallacies. Were going to make a real girl!

And, much like the nerds in Weird Science, they did. Alyx behaves like an actual person, with all the corresponding strengths and failings. Shes determined and headstrong, but nuanced and funny. Shes stoic and badass when emotionally driven to be, but shes also vulnerable and unsure of herself. In short, shes a human rather than a stereotype, and one youll genuinely grow to care for without ever being manipulated into doing so.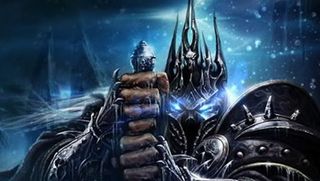 Arthas Menethil (Warcraft III: Reign of Chaos)
He was once a mighty and honorable paladin, battling to save his people from the undead scourges of Azeroth. To succeed in his quest, however, he needed more power and to yield more power, he needed a sword cursed by his enemies leader. By the end of Warcraft III, Arthas had lost his soul to this blade, and his sense of self to possession by the villainous Lich King.

Whats riveting is that you witness this entire transformation, from good to evil, across multiple games and multiple genres. During his real-time strategy origins, you experience Arthas bloodlust firsthand as he orders his men to slaughter a citys innocent population in order to stop the spread of the undead. By the time you catch up with him in World of Warcraft: Wrath of the Lich King, hes gone completely Darth Vader, gathering and marshalling the same forces he once sought to destroy.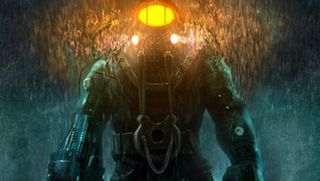 Big Daddy (Bioshock)
How do you describe a world as unique, complex and brilliantly bizarre as Rapture? Easy just point at Big Daddy. This already iconic creature is a perfect symbol, and summary, of the BioShock paradox. Its scary and yet sad. Its overwhelmingly alien and yet disturbingly human. Its brutally vicious to strangers while lovingly gentle to Little Sisters. Its outer appearance is clunky and retro, but its inner genetics are the stuff of futuristic sci-fi nightmares.

Big Daddies also expose the hypocrisy of Andrew Ryans utopia. If these people moved underwater to escape the so-called slaveries of government, church and military, how can they then justify lobotomizing their fellow citizens, imprisoning them in monstrous diving suits and condemning them to pace the ocean floor for all eternity? This study of morality is what made BioShock a masterpiece, and this mystery is what makes the Big Daddy such a fascinating character. We cant wait to learn more, and get behind the helmet, in 2010s sequel.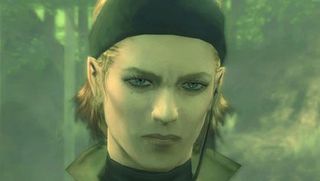 The Boss (Metal Gear Solid: Snake Eater)
The template for what Naked Snake/Big Boss would eventually become, The Boss is an enigma right up until Snake Eaters final moments. A legendary guerrilla fighter during World War II, shes introduced as Naked Snakes mentor, but their bond is actually much closer to an adoptive mother/son relationship. And thats why, when she betrays Snake and leaves him broken and bleeding, it nearly destroys him. But its all part of her final lesson to to her pupil: for soldiers, loyalty is an illusion. Friends one day will be enemies the next, and the only thing a true soldier can depend on is the mission at hand.

In every subsequent meeting, she attacks Snake, but never really seems to be trying to kill him. And every time they meet, you can always catch a little glimmer of something like sadness or tenderness through her cold, monotone exterior. The more we learn about her, the more tragic and effed-up The Boss becomes. And after Snake kills her in the games final, sad duel, he learns that shed been a double agent the entire time, resigned to go down in history as a traitor so as not to spark a nuclear war. Killing her was like killing a Colossus hard-won, but ultimately a hollow victory that haunted us for years.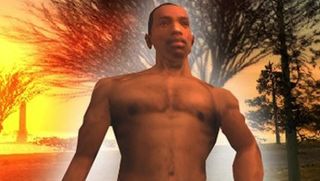 Carl "CJ" Johnson (GTA: San Andreas)
Rockstar protagonists have become so fun and so memorable over the past decade, its hard to believe that Grand Theft Auto III starred a generic mute. Vice Citys Tommy was deliciously vengeful, but for us, the first breakout star of the series was a smart and resourceful kid trying to protect his family and escape the gangster path that drugs, poverty and corrupt police had forced him down. If you werent rooting for CJ within the first five minutes of San Andreas, you simply werent paying attention.

And yeah, his race was important, too. Even today, games pigeonhole African-American characters into the most obvious stereotypes and painful cliches. CJ certainly wasnt the perfect antidote to that trend he is a murderous criminal, rap producer and womanizer, after all but he was a big step in the right direction, with intelligent dialogue, noble intentions and more common sense than anyone else in the story.

He also signaled the start of Rockstars diversification workshop. Since CJ, weve played an Eastern European immigrant, a Jewish biker, a Chinese visitor and two Dominicans, one of whom is the business partner and bodyguard to a gay nightclub owner. Now if only the rest of the industry were so brave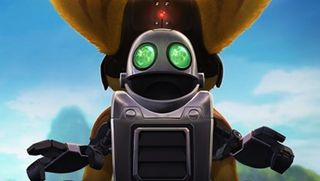 Clank (Ratchet & Clank series)
Sidekicks are supposed to be comic relief. Theyre meant to break the tension with a hilarious catchphrase or stumble, slapstick-style, into obvious danger so that the real hero can rescue them again. Sidekicks can be crazier, funnier or cuter than protagonists, but they should never, ever upstage them.

Clank must not have gotten that memo, because we cant think of anyone who prefers the self-centered and smart-alecky Ratchet to the quiet, collected and effortlessly charming robot with cool powers and cooler personality. Most admirably, he doesnt try to steal the show from his lesser half which means, of course, that he automatically does.

But the best thing about Clank? The games developers understand our preference for the sidekick, and give us as many surprising opportunities to play him as possible.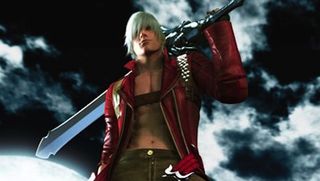 Dante (Devil May Cry series)
The first real action hero of the PS2 era, Dante had the rare honor of changing action games as we understood them forever. His first outing seamlessly blended beautiful visuals with tight platforming and fast, balletic action, making Devil May Cry the first game to deliver the experience that Hong Kong movies had teased us with for so long. Even as DMC transformed notions about what games could be, though, Dante himself made a deep impression on gamers psyches. He was unforgettable in his red leather trenchcoat and long white mane, and packed dual pistols and a big sword. He was smart-mouthed, unflappable and able to deal easily with anything and everything thrown his way, even when those things included very large blades that ran straight through his torso.

The son of a heroic demon father and a human woman, Dante was a brutal mercenary anti-hero before that kind of thing was a trend, but he wasnt a stoic hardass, either; he was playful, cocky and loved to tease his super-serious enemies before cutting them to ribbons. He set the template for all subsequent smartass action heroes, and while his relevance seems diminished after a string of sequels that never really recaptured the first games spirit, his first explosive outing changed the course of videogame history for the better.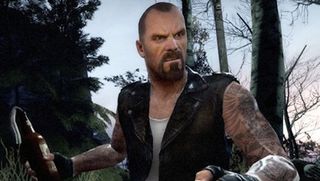 Francis (Left 4 Dead)
Armed with a shotgun and a sharp leather vest, Francis is ready to blast his way through the zombie apocalypse. But that doesnt mean the badass biker is happy about it. He hates planes. He hates elevators. He hates the woods. And you know what? He probably hates you, too. Thats exactly why we cant help loving the grouchiest survivor in the Left 4 Dead universe. Even after staving off hordes of flesh-eating infected, hes got enough vitriol leftover to hate on the philosopher and novelist, Ayn Rand.

Francis is also hilarious, with occasionally dimwitted one-liners that make Left 4 Dead as funny as it is frightening. Hearing him say with grim determination that the goddamn vampires wont beat him cuts through games tension like a knife. No wonder Francis is almost always the first character that players choose when entering a game lobby.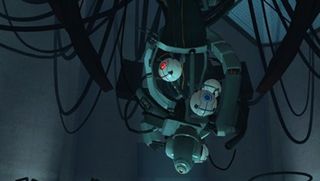 GLaDOS (Portal 1 & 2)
The cake is a lie. Weighted Companion Cube. Still Alive.

Portal is a lean, mean meme machine, and crucial to this astounding cleverness is GLaDOS, the murderous artificial intelligence that runs Aperture Labs test facility. Much of Portals joy comes from watching her programmed personality unravel as she repeatedly attempts to kill you and repeatedly fails. As she slowly but surely degenerates into a mess of mixed messages and cross purposes and as you methodically incinerate the components of her electronic brain you cant help but experience pity.

The ending song indicates that GLaDOS continues to exist in some form or another, so we hold out hope that one day soon well be treated to more of her manipulative shenanigans. And maybe well finally get a piece of that cake. We hear its delicious and moist.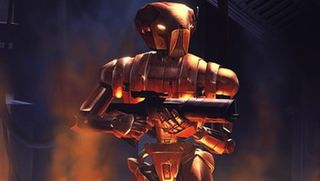 HK-47 (Star Wars: Knights of the Old Republic)
BioWares epic role-playing saga had the best characterization of any Star Wars game, before or since, and HK-47 was surely the most memorable cast member. At first he appeared to be the typically polite, C-3PO style droid until you dug deeper into the conversation trees and discovered his utter disdain for what he described as meatbags, nauseating piles of organs sloshing around inside a flimsy package of skin. Or, as you might know them, humans.

Over time, you realized just how psychotic HK-47 really was, with a preference to resolve nearly any problem with murder. Take him aside for a particularly lengthy conversation and you would discover his unsettling history, too, a past that involved working as hitman for a Hutt. Finally, if you paid close enough attention, youd learn that this seemingly harmless robot had eventually turned on (and executed) each and every one of his previous masters.

HK-47 assured you, of course, that this time would be different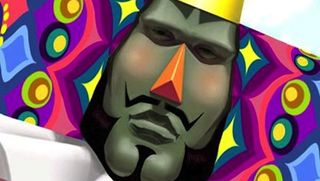 King of All Cosmos (Katamari Damacy series)
This vengeful father figure provided much-needed context to Katamari Damacy, and kept the series fresh even as the gameplay remained essentially unchanged. Without his vast personage and wildly clumsy parties, after all, the tiny Prince would have no reason to roll Katamaris in the first place. He was always good for laughs, too, blurting out absurd insights, breaking the fourth wall and cutting you to pieces with eyeball lasers whenever you failed.

On a metaphysical level, the King helped remind us that the cosmos are a wondrous and chaotic place where logic doesnt always apply. He also proved that purple tights can be refreshingly masculine, when worn with the carefree flair of a supreme being. If there is a god calling the shots in our universe, we imagine this is as close as youll get to a peek inside its delirious head.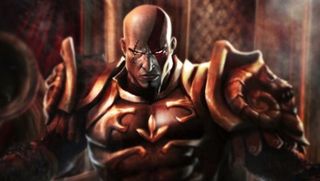 Kratos (God of War series)
Kratos is one of those characters that seems incredibly boring and generic at first glance. A bald, seething murder machine who sports cool swords tethered to his arms with chain whips, its easy to mistake his one visible emotion pure rage and singular fixation on killing things for shallow design. Spend a little time with Kratos, though, and youll learn that theres much more to him than wanton savagery, constant anger and a voice stuck somewhere between growl and roar.

In truth, Kratos is both an unstoppable force of nature and a broken, tragic man. Once a brave and respected general in Sparta, he sold his soul to Greek war god Ares in a moment of desperation, and was rewarded with a lifetime of servitude and torment. Tricked by Ares into murdering his own wife and daughter, Kratos spent years trying to atone for his mistake, grudgingly carrying out the orders of the gods in the hope that theyd eventually rid him of his pain. Instead, they elevated him to godhood and then betrayed him when he took his frustrations out on the rest of Greece, an act that drove him to declare war on Olympus itself. Kratos is cruel, brutal and an outright villain, but his story is so compelling, and at times so heartbreaking, that we cant wait to see how it ends in God of War III.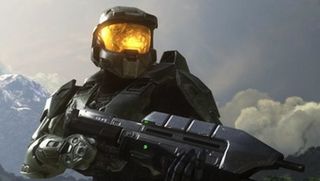 Master Chief (Halo series)
Hes the obvious choice for a list like this, but trust us, hell also be the most controversial. Master Chief barely talks! we can already imagine you shouting. He doesnt even have a personality! we hear you protest. And youre right.

Master Chiefs strength as a character, however, lies not in specifics. Hes a symbol and an icon, one that has broken through the boundaries of our hobby and into the cultural mainstreams consciousness. You can find him in toy stores and Times Square billboards. You can find him on t-shirts, French fry cups and Mountain Dew bottles. Hell, around the launch of Halo 3, you could find him practically anywhere, including a weekly GamesRadar feature that ran for nearly 50 straight weeks. Everybody knows about Master Chief not just gamers and increased exposure for the medium is always a good thing.

Plus, even haters have to admit the mask and suit are pretty badass.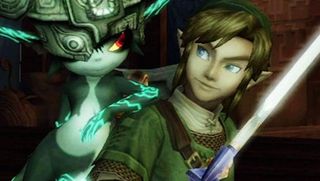 Midna (The Legend of Zelda: Twilight Princess)
Despite a history that spans 22 years and dozens of games, The Legend of Zelda is remarkably devoid of memorable characters. In fact, we cant say we feel attached to anyone other than Link, Ganon and the eponymous princess, all around since the beginning. Then came Midna, a diminutive imp-lady that guides you around both Hyrule and the shadowy Twilight realm. She starts off as a grinning mischief maker thatd look right at home in The Nightmare Before Christmas, then through dialog and actions it becomes clear she has her own agenda. The question is, whos side is she really on?

Her constant berating makes her initially abrasive, though after a heroic act from Link, she opens up, reveals that she is the ousted, cursed Twilight Princess, and needs your help to regain her true form. Cue hours of puzzle solving and wilderness exploring, throughout which youre treated to more and more insight into her tragic fall from grace. When its all said and done, and her gorgeous true self is unveiled, you can feel the already strong connection between Link and Midna grow exponentially. In a series packed with amazing gameplay yet next to no standout characters, Midnas personal, emotional story radiated as brightly as the Triforce itself.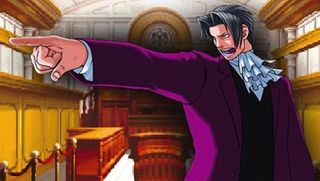 Miles Edgeworth (Phoenix Wright: Ace Attorney)
In a perfect world, Miles Edgeworth would have been the hero of the Ace Attorney series. As children, both he and Phoenix Wright shared the same noble, idealistic goal of becoming defense attorneys to protect the innocent. Unexpected tragedy and the stolen life of a loved one, however, took Miles down a darker path a path completely consumed by the need to punish criminals, no matter what the cost. A gifted prosecutor was born, but a childhood dream died.

Although his peers misunderstand his motivations, and often cast him as the heartless villain, Edgeworth chooses to keep his past hidden. He doesnt seek pity he seeks justice. And while he is a proud man, he never lets that pride blind him from the truth, even when it means admitting defeat to Phoenix Wright.

Stoic where Phoenix is blathering, and complex where Phoenix is one-dimensional, Miles was created to act as a counterbalance to the protagonist but often ends up eclipsing him. Plus, hes a way better dresser.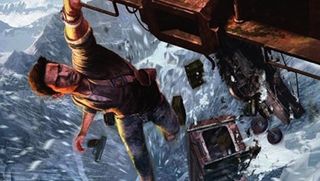 Nathan Drake (Uncharted Series)
Some characters, like Master Chief or Marcus Fenix, are heroes: always capable, always resourceful, always confident, always in control of every situation. Nathan Drake, by contrast, is almost never in control of any situation. Hes always outgunned, outnumbered and outflanked, and continually finds himself in situations where hes at an absurd disadvantage hanging from a tall signpost in the middle of a plaza while surrounded by angry mercenaries, for example. Somehow, his quick thinking, plucky resilience and Rasputin-like endurance always pull him through unscathed, but watching him completely lose his shit in the meantime is always entertaining.

Nathans charm extends well beyond his uncanny knack for getting in over his head, though. A globe-trotting, treasure-hunting thief with an apparently inexhaustible travel budget, he begins each game with completely selfish motives, but by the end hes always saving the world from international supercriminals who want to unleash some ancient evil on the world for profit. He also has the good fortune to be paired with (mostly) female partners who act as ideal foils for his cocky swagger and apparent inability to take anything completely seriously, and the screwball patter that erupts between them is part of why Nathan, and his adventures, possess a depth and humanity that most videogame characters can only dream of.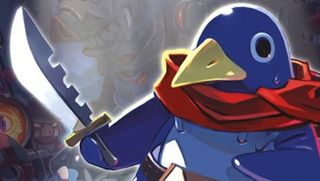 Prinny (Disgaea: Hour of Darkness)
Everyone roots for the underdog, and when it comes to downtrodden characters, no one is as heartwarmingly pathetic as the Disgaea franchises Prinnies. Their delicate penguin-like bodies house the souls of mortal sinners and are highly combustible. Thats why youll often see their cruel master Etna using her Prinny slaves as disposable bombs, tossing them straight into the gaping jaws of death without a second thought. The poor little guys are constantly beaten and bossed around, with giant beads of sweat flying from their stressed-out brows how can you not sympathize?

Despite their weak constitution, though, Prinnies can also be molded into a fierce fighting force. Keep grinding to level them up and youll eventually wield an army of powerful Prinny captains, generals, kings and gods. Only the hardest of hardcore Disgaea fans will ever have enough patience, but trust us, constructing a team of nigh-invulnerable Prinny wimps is one of the greatest accomplishments possible in the world of turn-based role-playing games.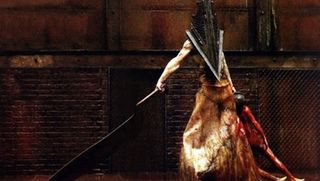 Pyramid Head (Silent Hill 2 onwards)
Of all the characters in this list, none are as complicated, brutal and downright disturbing as Pyramid Head. The games protagonist, James Sunderland, first encounters this bloody behemoth inside an apartment building, where its violently raping one of the other gruesome monsters. This implies that not only is this thing something to avoid, but its also so overpowering and dangerous that it can literally have its way with the other things that are trying to kill you. Frightening on the most primal level, for sure.

Beyond that, we find that Pyramid Head is a manifestation of James own guilt for murdering his wife. While the other enemies in Silent Hill 2 are feminine projections of James masochistic desires, Pyramid Head is an invincible masculine tormentor that will forever hound James for his actions. Its not until the end of the game that James realizes what the monster truly is, and comes to terms with his unforgivable crime. In doing so, James finally kills what was nothing more than internal strife. This gut-wrenching tale of denial, delusion and unending purgatory has cast a shadow so long, so powerfully dark that its been impossible for the series to top. Even the 2006 film used Pyramid Head in its most memorable scene (keep a barf bag handy). What other character has caused an entire series to tread water for nearly 10 years in attempt to catch up?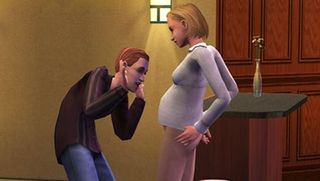 Sim (The Sims series)
The game gives them no name. No personality. No appearance. No motivation. No nothing, really, until you the player step in to fill out all the blanks. Yet the Sims have somehow managed to capture our hearts and imaginations more than any other customizable avatar this decade. Why? Because unlike the frozen-faced Miis or utterly generic Second Life residents, the Sims are not puppets. Once brought into being, they take on a life of their own. You create them, you often control them, but you can never fully predict them.

As a result, every aspect of your pet computer peoples existence takes on special significance. Friendships, weddings, affairs, babies, kitchen fires and extraterrestrial pregnancies can be forced, of course, but they also evolve naturally and spontaneously. No wonder so many fans keep Sim screenshot scrapbooks, then share them online like proud parents. And even less wonder that The Sims franchise has already sold at least 50 million games and expansions, generating roughly 2 billion dollars in revenue. Mario, you may soon be eclipsed.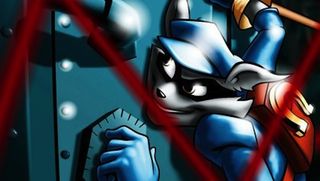 Sly Cooper (Sly Cooper series)
Gentleman thief is an archetype thats woefully underrepresented in videogames, but at least well always have Sly Cooper to show us how its done. Quick-witted and nimble, Sly was a globe-trotting master criminal who was like Nathan Drake crossed with Solid Snake and divided by George Clooney, and while he always seemed to be in over his head, he always managed to keep one step ahead of his foes and his archnemesis/love interest, Inspector Carmelita Fox.

Inhabiting a brilliant cartoon world, Sly wasnt a total anti-hero; while he made his living pulling off elaborate heists, he only stole from other master criminals, some of whom even joined his crew down the road. (It also didnt hurt that Slys acrobatic platforming skills and increasingly devious bag of tricks made him a blast to play as.) He wasnt a loner, either, as his back was watched constantly by his childhood friends, gadgetsmith Bentley and their driver/strongman Murray (both of whom became a little less compelling once they were playable in later games). Still, their presence only made Sly look that much better, and because they genuinely cared about him as he did for them it made it a little easier for us to care about him, too.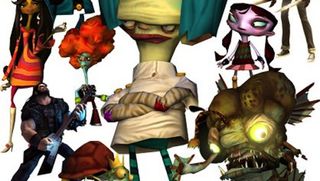 Tim Schafer's Imagination
Awarded to the entire cast of Psychonauts, Brtal Legend et al

Nobody creates more memorable, legitimately funny characters than Tim Schafer, head of developer Double Fine Studios. Take Psychonauts: Your character a young boy who was raised in a circus and has psychic powers is actually the straight man. This is possible because of characters like Mr Pokeylope, a pet turtle who spouts seductive Barry White-style patter, and Dogen, a young Ralph Wiggum-alike who wears a helmet because his brain waves keep making squirrels explode.

But Schafers characters arent mere caricatures they have real depth, pathos and often tragic pasts. Psychonauts Milla is an ever-happy party girl with a secret that breaks your heart. Edward is a black-velvet artist so lovesick he cant paint. And if Brtal Legend takes flak for drawing too much real-world inspiration the Killmeister is Lemmy, Eddie is Jack Black, etc then wed like to meet the gothic angel who inspired Ophelia. And how can we forget Psychonauts Linda? Shes a giant, mutant, talking lungfish, and you will love her, because Schafer wants you to.

You can say we copped out by giving an award to the entire cast of two separate games. Wed argue it was the only way to give any other games characters a chance.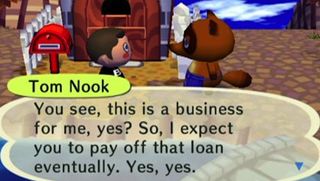 Tom Nook (Animal Crossing series)
At first glance, ol Nook is an adorable raccoon merchant on par with most of Nintendos cuddly creations. Delve any deeper and youll be subjected to his limitless greed that forever binds you (and the other furry citizens of Town X) to his cause. Right from the start, Nook dangles financial stability like a delicious carrot in front of you, forcing you into servitude and what seems like never ending debt. Oh, you can pay him back, but then hell add a level onto your house (without your consent) and boom, youre back in the hole with a pile of bills.

What a dick! Look at him, content with his life, indenturing countless passersby for his own gain. He frequently reminds you of your woes, usually with a cheery demeanor and not-so-subtle hint at the consequences of missing a payment. Youre never told this explicitly, but it sure does look like Nooks involved in some shady business, and hes passing his problems onto you. His mix of raccoon cuteness with the ruthlessness of a Wall Street tycoon has earned him not just a place in gamers hearts, but also the internet as a whole, having become the personification (and viral meme) of a deceptively devious character.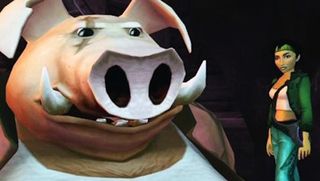 Pey'j (Beyond Good & Evil)
Sure Jade, the sexy, photojournalist/martial artist, is the star. But the real heart and soul of BG&E is her adopted uncle Peyj (pronounced page). A jolly pig-man, Uncle Peyj zips around on fart-powered rocket boots he invented himself and speaks with the warm-hearted bellow and simplicity of a stereotypical good old-boy. Uncle Peyj, as Jade calls him, seems at first to be just a caretaker of orphans and a handyman. However, when things go bad, he charges enthusiastically into the fray with one simple goal: Protect Jade, and everyone else as well.

Even as government conspiracies and an alien invasion take center stage, Peyj remains fiercely loyal despite the danger. By games end, hes been uncovered as a resistance spy, beaten unconscious, kidnapped, and even killed before being revived and rescued. The games final scene reveals hes also been infected by an alien virus, which hell no doubt nobly conceal until the sequel. But even after all of that, whos right at Jades side for the final battle? Peyj, making clear hed do it all again without a moments hesitation. That is what makes Peyj a fantastic character.

Well that and the fart-powered rocket boots.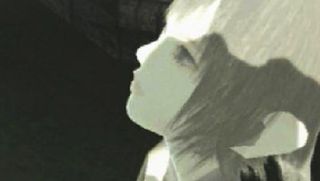 Yorda (Ico)
She embodies feminine sweetness, innocence and maternal caring, though thats about as deep as her persona goes. Yorda is an idea more than a fully-realized character, and thats what makes her so appealing. Dont lie you had a crush on her, too. Shes the perfect archetypal damsel-in-distress, and it helps that shes in one of the best games of all time.

Dont assume that her shallowness and helplessness are anti-feminist qualities because, well okay, so they kind of are. But screw you if you want to deny us our male fantasy. Right, we know, women are as strong and independent as men. Still, in a statistically unproven yet generally accepted majority of men, there exists a natural paternal desire to suffer for the safety of others. That desire will be expressed, whether by getting our asses kicked in a fight (just being realistic), or by killing monsters and jumping on shit in a game.

And when Yorda finally proves her strength and carries her exhausted hero out of the collapsing ruins, its heart-melting. We could continue for pages on the topic of the paternal/maternal balance occurring here, but so this Freudian analysis of Ico doesnt get too weird, well skip to the point: we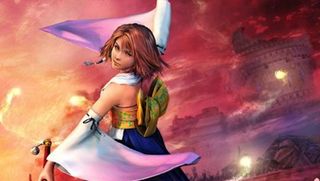 Yuna (Final Fantasy X/X2)
Their romance is among the most legendary and heartfelt stories in gaming history, but its easy to see why Tidus fell for Yuna: her demure, girl-next-door cuteness was complemented by her ability to summon raging beasties to fight alongside her. She was compassionate, generous and dutiful to the end, ever willing to sacrifice herself for the greater good.

As such, her update in Final Fantasy X-2 was shocking. Shed lost half her skirt, picked up a pair of pistols and transformed from a reserved priestess into a seductive pop idol. Her sassy new attitude chafed with many fans, who felt it was too dramatic a shift in her personality. Whether you loved the new Yuna or hated her, the simple fact that she warranted her own sequel speaks volumes about how popular shed become.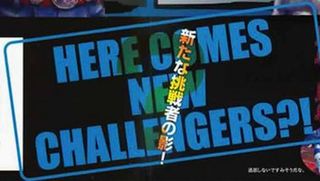 But what about...