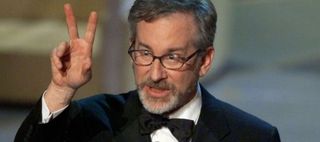 Get The Right Director
Certain directors are irresistible to the Academy. If you don't fancy directing the film yourself, your best bet is drawing up a shortlist of the directors who have received the most Oscar wins/nominations - in other words, the Academy's faves. Then get on the blower and make them an offer they can't refuse.

Our shortlist? Steven Spielberg, the Coen Brothers, Clint Eastwood and Martin Scorsese are must haves. They're all Academy regulars and – crucial this – still alive today.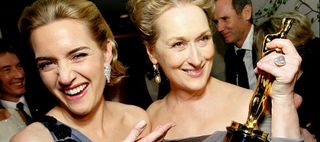 Cast Meryl Streep
Meryl Streep is nothing short of an Oscar magnet. In a career spanning just under 30 years, she's managed to earn herself a staggering 16 nominations. Which means you need her in your movie.

If you're not a fan (though, frankly, who isn't?), don't worry about giving her a massive role. Anthony Hopkins bagged his Silence Of The Lambs Oscar for a record 16 minutes of screen time. Cast Streep as an Auschwitz survivor or someone dying from a horrible disease and she's sure to get the Academy's attention.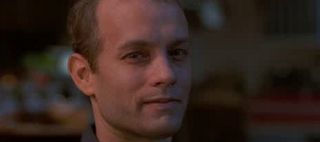 Make Em Blub
The Academy is a glutton for pain. They adored The Piano , Philadelphia , Ordinary People which should all have come with their own 'bring tissues' warning in the tailer.

Even nominated films like The Sweet Hereafter aren't shy when it comes to misery, that Sarah Polley tear-jerker revolving around a really horrible bus accident. In short: want to get that golden baldie? Make sure your film is obsessed with death, cancer, pain, disaster, prejudice and tragedy.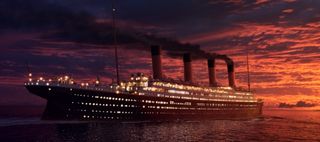 Go Big
If you want to get the Academy's attention, you've got to be willing to spend a penny or two. Let's look at the maths. Titanic was made for $200m. It grossed $1.8bn. That's big. The same went for Gandhi , Lord Of The Rings: Return Of The King and Ben-Hur .

It can't possibly be a coincidence that the three films that have set records for the amount of Oscar nominations/wins – Titanic , ROTK , Ben-Hur – were all eye-watering in both running time and budget expense. In the eyes of the Academy, big is beautiful.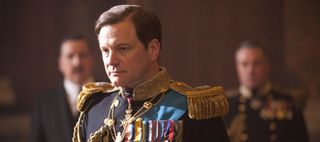 Make A Biopic
The Academy just love a heart-rending true story. Especially if it's got something to do with the monarchy. In fact, the royal family could just be the Academy's favourite family in the whole world.

Doubt it? Just look at their track record. The Academy have lavished attention on The Madness Of King George, The Last Emperor, Mrs. Brown, Elizabeth, The Lion In The Winter, Henry V, The Queen and of course The King's Speech . If in doubt, make a flick about royalty - the Oscar's all but yours.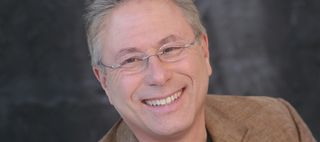 Enlist Alan Menken As Composer
When it comes to going for the Oscar, there's nothing like having a little insurance. In Oscar world, insurance translates as 'get somebody who's won loads of Oscars and have them work on your movie'.

In terms of movie music, composer Alan Menken is unbeaten. He has bagged himself a phenomenal eight Academy Awards for his work on Disney's The Little Mermaid , Aladdin and Beauty And The Beast , meaning this is the guy you want getting the strings out on your movie.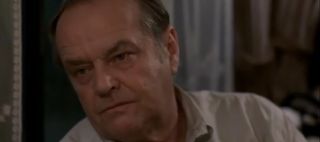 Cast Jack Nicholson
Jack's got a rep as a bit of a nutter, but the man's also a really hard worker. How else would you explain the fact that he's nabbed himself three whole Oscars?

And that's just the wins. He's also been nominated a further nine times, meaning he's actually been up for a massive 12 Oscars. Definitely not something to be sniffed at. Just make sure your script calls for a devilishly, uh, devilish older gent who's as despicable as he is strangely alluring, and Jack's sure to sign on.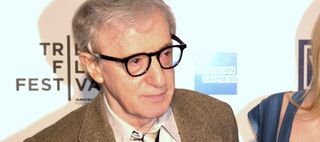 Ask Woody Allen To Be Your Script Doctor
Woody Allen has received 14 Oscar nominations over the years, and bagged himself two wins. Obviously, this is a guy you want on your team.

It would probably help if your script fit into Allen's ouvre, of course – so, pitch him a story that revolves around a narcissistic and neurotic lead character who spends the whole movie attempting to understand women and society. Easy as pie.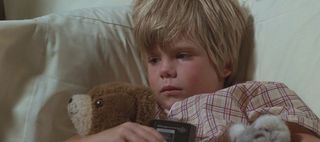 Make Sure You Include Some Kids
The Academy has a soft spot for the wee ones. Though recent years have seen the young 'uns getting somewhat overlooked in the awards stakes, previous years have proved the Academy isn't backward in coming forward when it spots a burgeoning young star.

Tatum O'Neal won the Best Supporting Actress award in 1973 aged just 10, while Justin Henry was nominated at the age of eight for Kramer Vs. Kramer . Trumping them all, though, was Shirley Temple, who bagged the non-competitive Academy Juvenile Award in 1934. She was aged just 6. Ahhhh.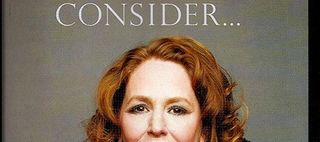 Put An Ad In Variety
Nobody's going to vote for you if they don't know your name. Which means you'll need to get your agent to sort out a nice flashy ad to catch the Academy's attention.

Trade paper Variety is your best bet for attention-grabbing, considering everybody in the industry reads it. And if you really want to stand out, make sure you fork out for a full-page ad with a lovely shot of your mug – alongside the words 'For Your Consideration'. The King's Speech did it, and look how well that turned out.