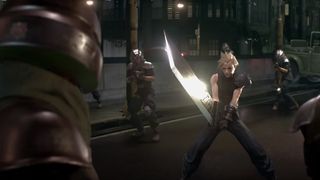 It's time to get real
We're only a few paces down the road to the Final Fantasy 7 remake, and things are already starting to get weird. Granted, it's a bit odd that the game even exists at all, given that it's been relegated to urban legend status for years. But since its out-of-nowhere announcement at E3 2015, the few things we've learned about it have gotten progressively stranger - the word episodic is now in the picture, even.
There still isn't much information outside massive amounts of hype, but for everything that does exist, you can expect to find it right here. Read on to get your FF7 fix while you settle in for the wait.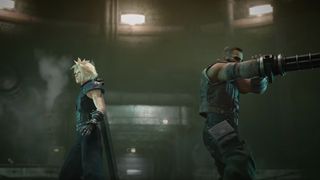 It'll probably be episodic
We'd write this one off as an outrageous rumor if it didn't come straight from the horse's mouth. Following the reveal of the remake's newest trailer at PlayStation Experience 2015, a Square-Enix press release revealed that this new version of FF7 "will be told across a multi-part series, with each entry providing its own unique experience." Though that description is vague, it nonetheless suggests that FF7 will be turned into an episodic venture a la Telltale Games' works or Resident Evil Revelations 2.
How that will work for an RPG the size of FF7 is hard to say, given that episodics tend to be linear by design. Plus, with how early free-roaming across the world map is allowed in the original game, it's possible this format could restrict the exploration options that fans are used to. But the biggest question is how long players can expect to wait between releases if this ends up being the case - while many developers have struggled to keep a consistent schedule (such as one of Square-Enix's own partners, Dontnod, the developers of Life is Strange) Capcom proved it's possible to roll out episodes at a steady pace, so here's hoping Square takes after the latter.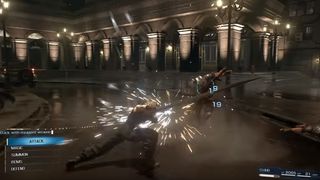 All signs point to a real-time battle system
As opposed to being another CGI trailer to drum up hype, the FF7 PlayStation Experience demo actually showed some gameplay alongside its beautiful cutscene shots, a surprise for anyone who still didn't believe in the dream of the remake. This trailer at least confirms that the project is underway, rather than a placeholder getting attention years before production even starts. However, it also represents a point of contention for some diehard fans, because that gameplay doesn't look turn-based at all.
While the battle menu is still firmly in place to the left of the screen, the ATB gauge (which determines how long a character has to wait before they can attack again) is gone, suggesting this system might be closer in design to that of FF15 rather than the original FF7. In addition, while characters still appear to have Limit Breaks and must fill up a gauge in order to use them, it doesn't appear to fill when a character is attacked as in the original game - instead, it fills as each character lands hits on the enemy. That will certainly encourage more aggressive tactics and represents another big step away from the original design, but that shouldn't come as a huge surprise - Tetsuya Nomura did say the battle system would be undergoing 'dramatic changes', and he's pretty heavily involved...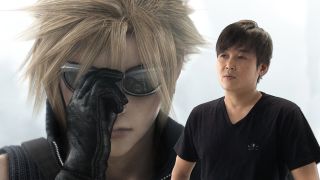 It will be directed by Tetsuya Nomura
In a move that is almost guaranteed to make the wait for the FF7 remake even longer, Square-Enix has handed the project to one of its busiest directors, Tetsuya Nomura. The character designer-turned-director has had a lot of balls in play over the last few years, and even when he stepped down as director of Final Fantasy 15, that was so he could ramp up production on Kingdom Hearts 3, which was edging dangerously close to mythical status. He's apparently so busy that he didn't even know he would be directing the FF7 remake until he saw his name next to the game in an internal company memo.
Still, though Nomura's involvement could stretch the production schedule more than fans might like, there are definite upsides to having his expertise. As the character designer for the original FF7 and one of the minds behind its most memorable moments, Nomura can ensure the original spirit of the title remains, no matter how it changes under a new team. Of course, he'll have a little help, because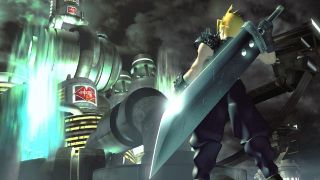 FF7's original head writers are on board
Though they may not be household names like The Man of Many Zippers, fans should be ecstatic to see Yoshinori Kitase and Kazushige Nojima headlining the remake. Saying they had critical roles in the original production is an understatement: Kitase directed FF7 and co-wrote the script with scenario writer Nojima, meaning the remake is headlined by three members of the dream team that created FF7 in the first place.
Roles have been shuffled a bit for the remake - Nomura will be directing as previously stated, while Kitase will be acting as Producer (and seems pleased with the directorial choice, per Nomura's retelling) - but it's not too much of a shift from what's listed in the original game's credits. Given that these three were responsible for many of the top-down decisions that made FF7 the phenomenon it is (apparently Nojima and Nomura are equally to blame for that one scene), they'll likely know just how to maintain what made FF7 great while making the changes that need making. And speaking of which...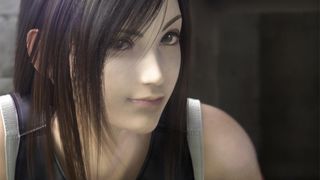 It will use Advent Children as a visual reference point, but won't copy the film's look exactly
Not surprisingly, the remake will be borrowing a lot of its visuals from Advent Children, which has come to define the look of FF7's locations and characters in the ten years since it was first released. That means Cloud's hair isn't pointy enough to put an eye out and Barrett looks a lot less like Mister T, and nobody has blocky polygon muscles (especially Cloud - the man has a serious case of chicken-arm). Plus, we can probably expect other characters not seen in the remake trailer to look similar to their Advent Children iterations, or at least how they appear in the movie's opening flashback.
However, that isn't to say that the movie and remake will look exactly the same - given that Advent Children came out a decade ago, its visuals are outdated by today's standards. Plus, using them as part of a game wouldn't be as easy as it sounds, Nomura noted in an interview with Official PlayStation Magazine: "[we] dont intend on utilising the 3D models of Advent Children as is because, well, its a different technology." Honestly, that sounds like it's for the best - Cait Sith didn't have a Moogle to ride in Advent Children, and it's time to make up for that injustice.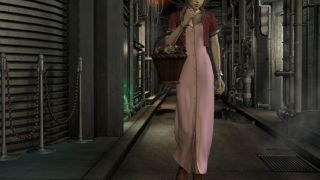 It won't be a shot-for-shot remake
Duck and cover everyone, because this remake is going to change some things. "We're not able to say the details of [what's changing] but we are bringing dramatic change to the Final Fantasy 7 remake," Nomura explained following the game's E3 reveal. But before you dig your torches and pitchforks out of storage, know that Nomura doesn't want to push those alterations too far: "We are going to be bringing dramatic change, but we want to make sure it's still recognizable as Final Fantasy 7."
That makes sense, and you have to expect some change to happen when a game is remade almost twenty years after its initial release. Plus, there's the fact that FF7 was created when 3D gaming was still a wild and unexplored frontier, and it's rife with poor translations and mechanics that have missed out on twenty years of evolution, so there's going to have to be a real transformation here for the remake to appeal to a modern audience. It might be painful for some fans, but it's something that needs to happen (and hey, if Square's looking for ideas, we have a couple on offer).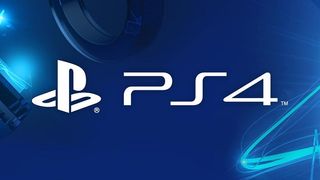 It will be coming to PS4 first
Now this is easily the most predictable part of an unpredictable reveal: while the internet was collectively losing its composure over the remake announcement, Sony America's VP of Publisher and Developer Relations Adam Boyes declared that the new FF7 will be a PS4 release first. Given that Final Fantasy has flirted with PlayStation exclusivity for years, and that the game was revealed at Sony's own E3 2015 press conference, I think we all sort of figured.
However, that phrasing suggests the remake will be available on other platforms following release, since Sony probably would've shrieked EXCLUSIVE!!! from the rooftops if that was in the cards. As it stands, it sounds like Xbox and PC owners won't be left in the dust, but will just have to wait a little longer.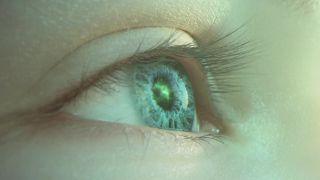 There's no definitive release date
Coming from the company that loves to abuse the phrase "Coming Soon", the fact that FF7 has no specific release date isn't specifically surprising. Also, given that Final Fantasy 15 and Kingdom Hearts 3 really, really need to come out before the remake gets underway, it's likely we won't be seeing it anytime soon.
However, given that Square-Enix denied the existence of a remake for years and assured everyone that it would never happen more times than most people have fingers, the fact that it exists is still a big step forward. Sure, you may be playing it with your grandkids by the time it comes out, but wouldn't that be some lovely family bonding?